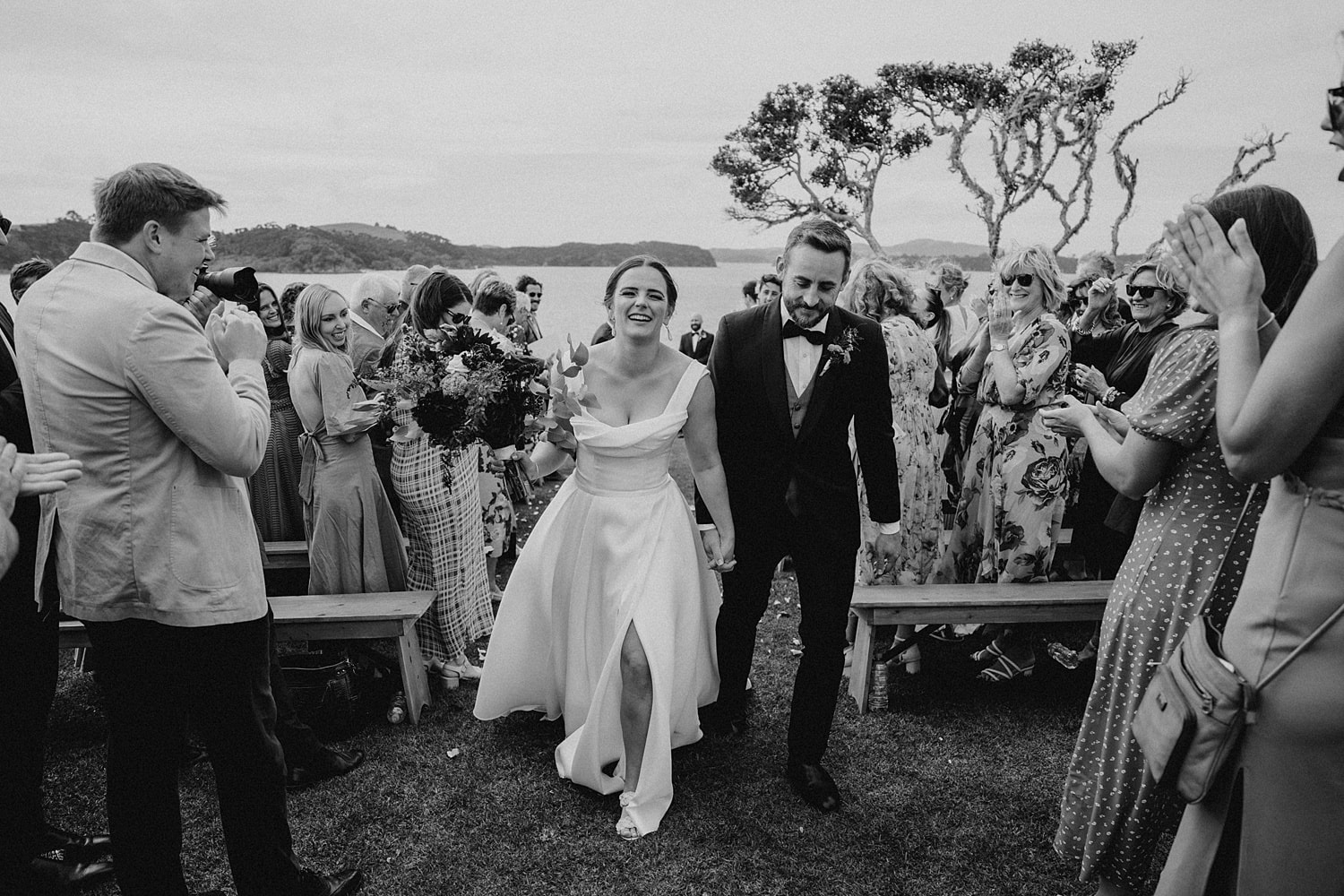 Dream Wedding at Baylys' Farm
It's a funny story really, how Belle & Sam chose Baylys' Farm as a venue. It was after an off-handed comment by Belle's brother Jono that led them to this remote and picture perfect venue in Paihia, sparking an unconventional wedding planning journey where Jono became a bit of a surrogate wedding planner to Belle & Sam.
Planning aside, the first time Belle & Sam had seen Baylys' Farm was the day before their wedding. We caught up with them for a bit of a location scout and to say that we were all pleasantly surprised was an understatement! The views were to die for, the number of locations for photos were endless (there is never enough time on a wedding day to go to all the places you want to go!) and the amenities at the venue were with-in easy reach!
Quick side note -
If you're looking for a venue that has everything, including beach and water views, this is it!
Belle & Sam's day was everything you could wish for. The lads started off with an early morning game of golf at Waitangi, and for someone who's not exactly a golf fan, I would be happy just driving around a course if it had views like that. A spectacular way to start the day, if I do say so myself!
Belle wore a stunning design by New Zealand designer Vinka, and silver slip on heels, it was the perfect summer bridal look. Belle's florals were a breath of fresh air, adding the pop of colour needed to off-set the rugged landscape of Baylys' Farm with its long grass, gnarly pohutukawas and coast line. It was a spectacular day all round with all the vibrant energy Belle & Sam's guests brought - both young and old. Once the formalities were over and done the dance floor beckoned and what a party it was. You knew these people knew how to celebrate, and celebrate Belle & Sam they did!
Vendors
Make-Up: Blush | Hair: Laurel Stratford Hair | Florals: Rock & Honey Installations | Venue: Baylys' Farm
Celebrant: Hayley Caville | Dress: Vinka Design | Grooms Suit: Sergios | Cake: Meganlicious Cakes
Marquee + Furniture: Baylys' Farm | Rings: Dean & Dusts