I'm really not sure what I can say about this wedding apart from that Alyssa & Matt had great style, amazing vision and that their bridal party we one of my favs! Seriously, this lot know how to have fun!
Alyssa & Matt's wedding day was filled to the brim with colour! From the flowers to the bridesmaids outfits through to the amazing (and super tasty if I may add!) wedding cake by the super talented Pretty Little Details! It was a beautiful afternoon spent in the garden of Birdwoods with a selection of Alyssa & Matt's closest family and friends with wedding cake for afternoon tea! Quick tip for anyone planning their wedding – you cannot go wrong with cutting the cake straight after your wedding ceremony!
As you'll see from the images below, there was a bottle of tequila present. I'm all about 'you do you', so these guys just did what they enjoyed and we got a few snaps of them having some fun, annnnnnd a few shots! There was a lot of laughter at this wedding and it continued on into the evening with everyone enjoying themselves out under the stars on the lawn of Matt's Mum's property. A perfect day if you ask me!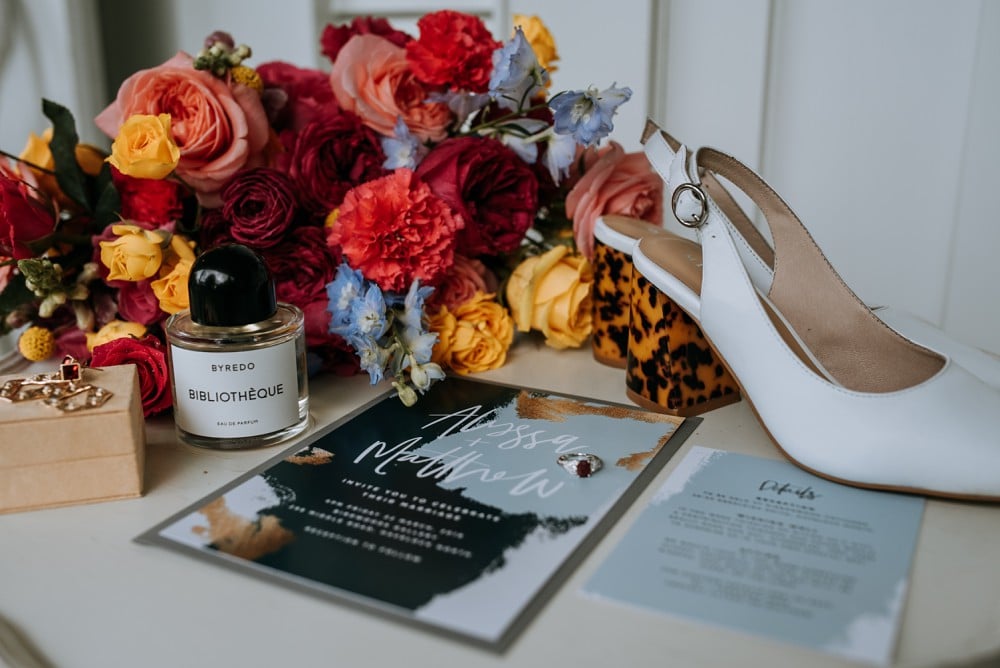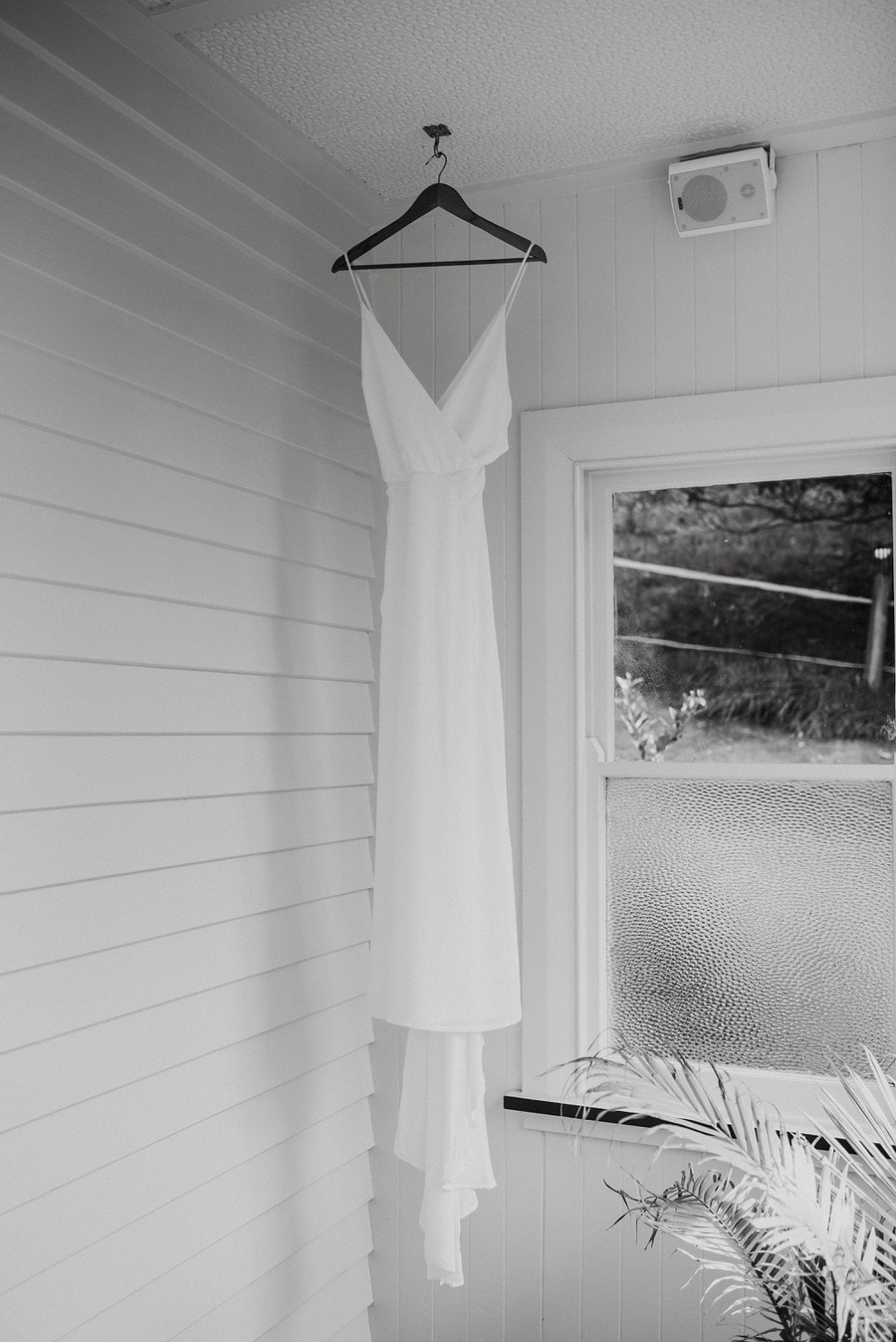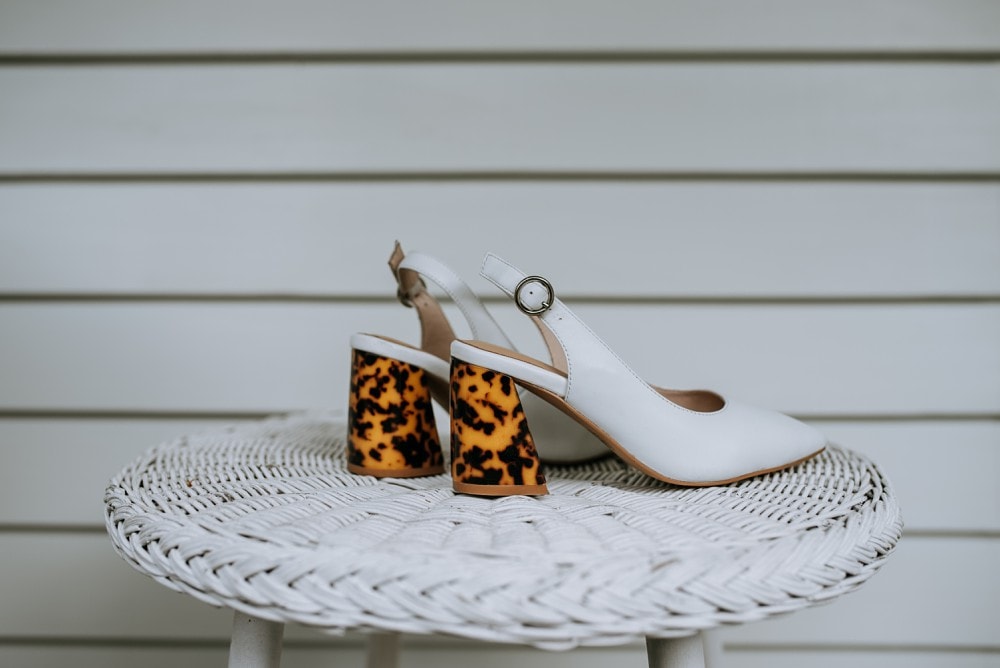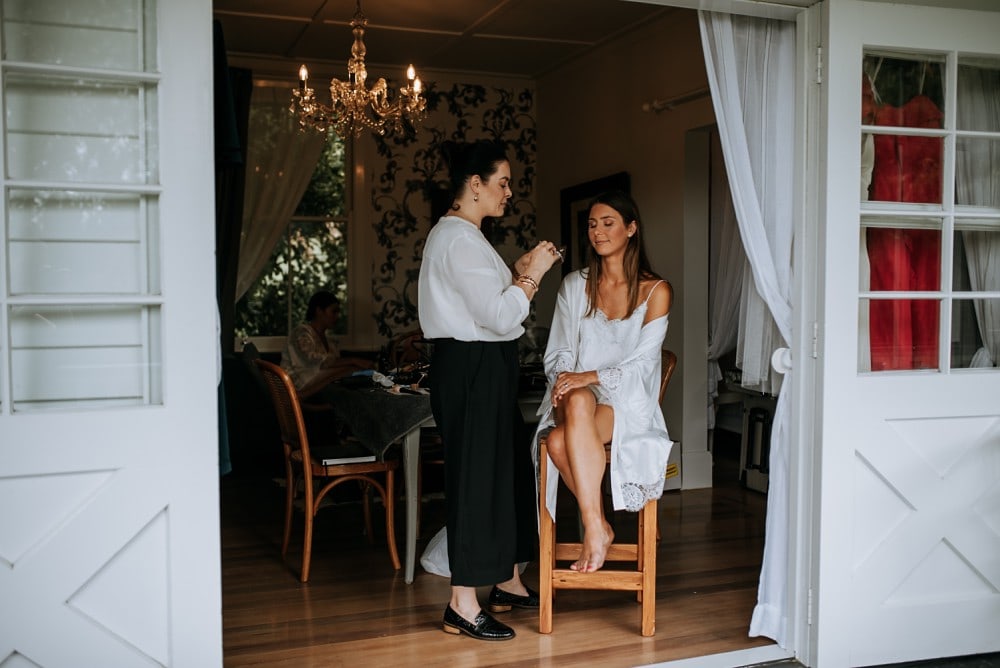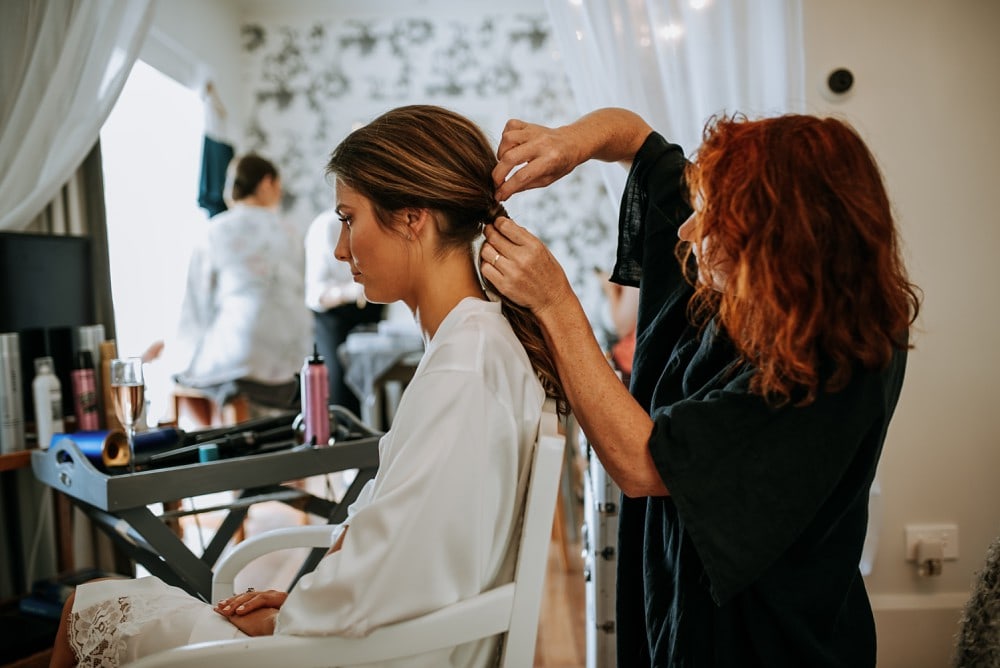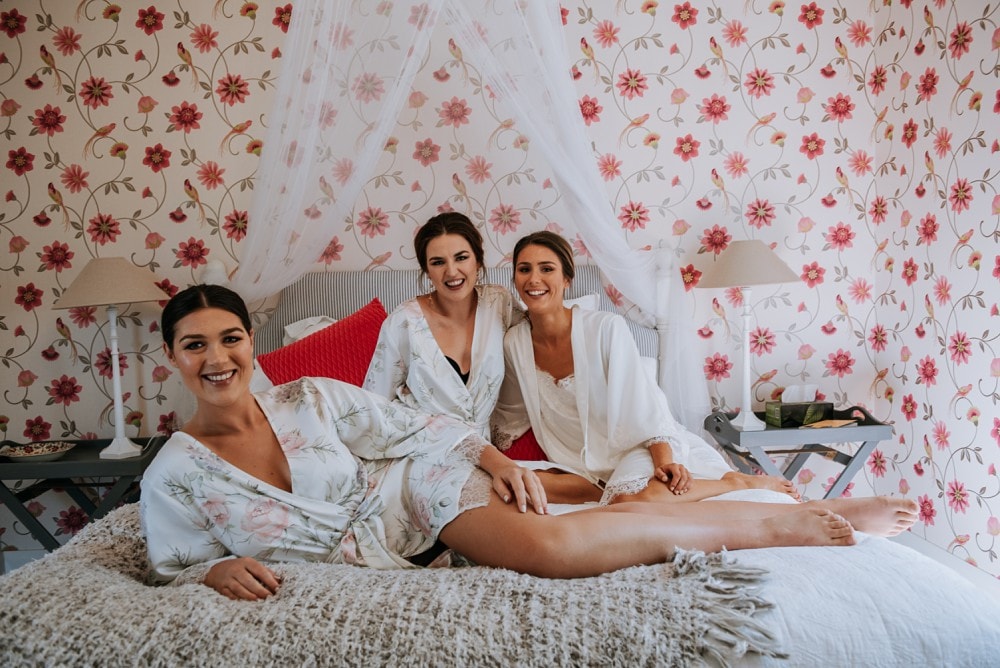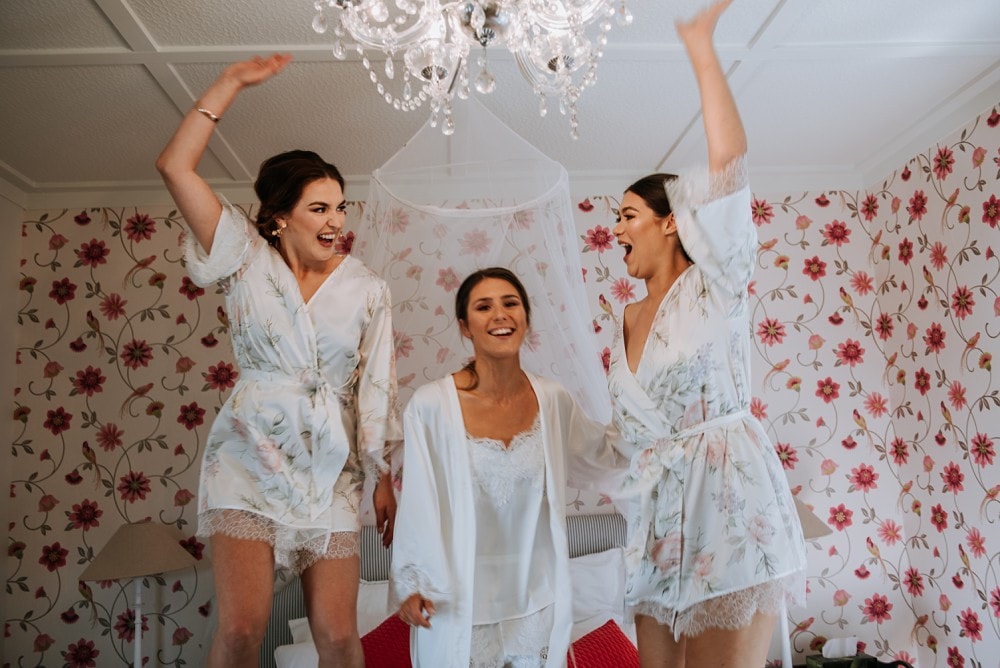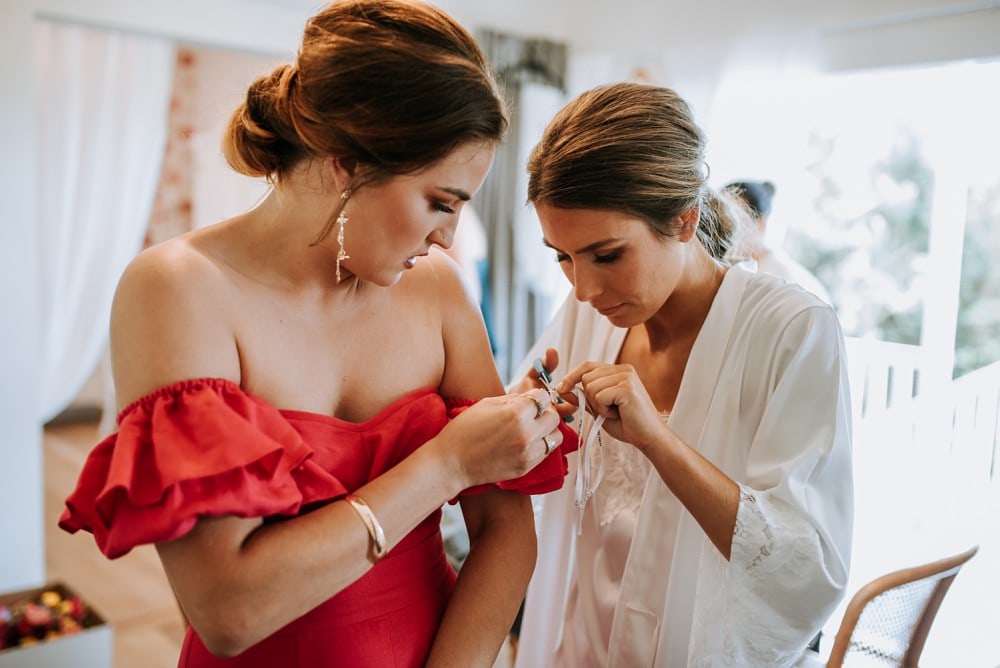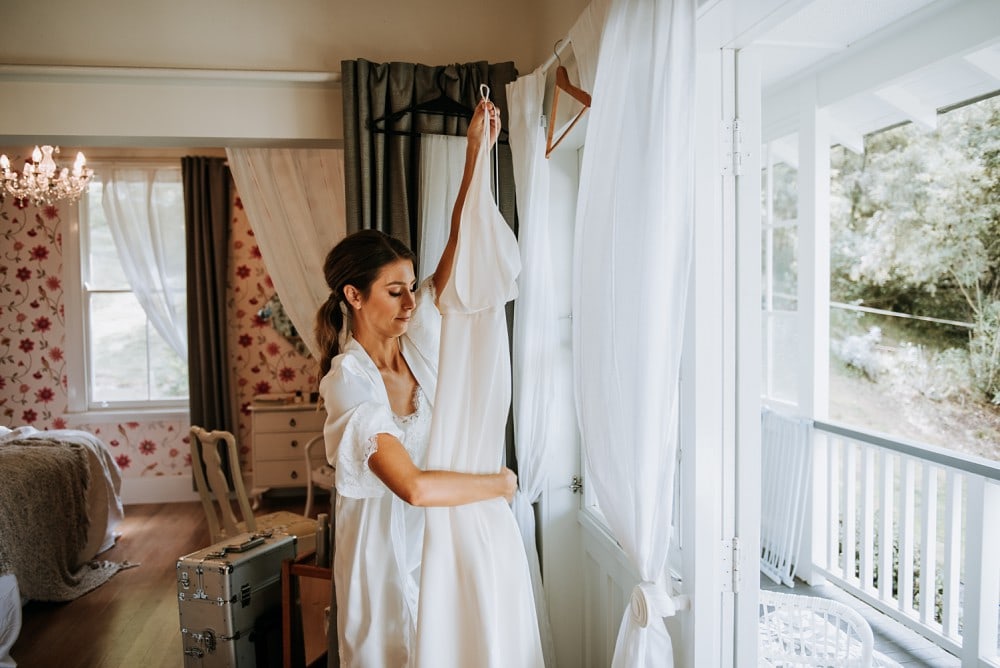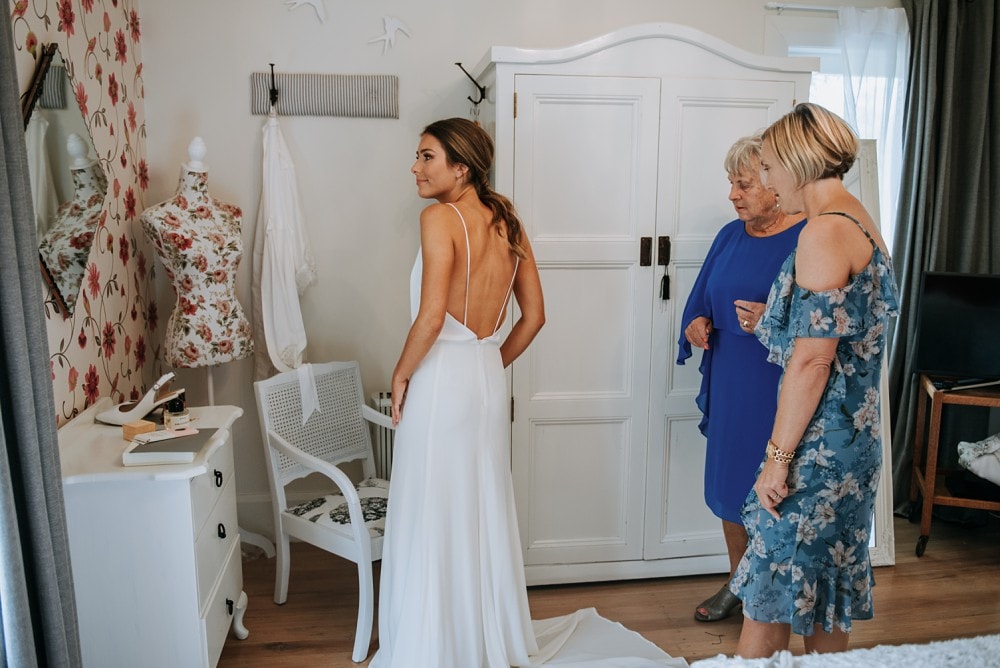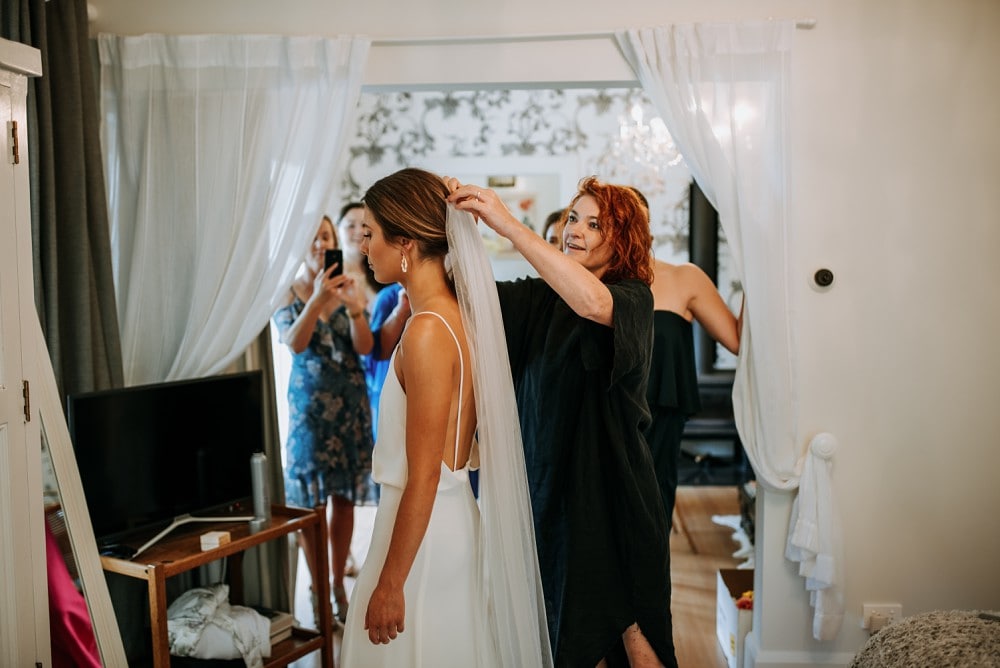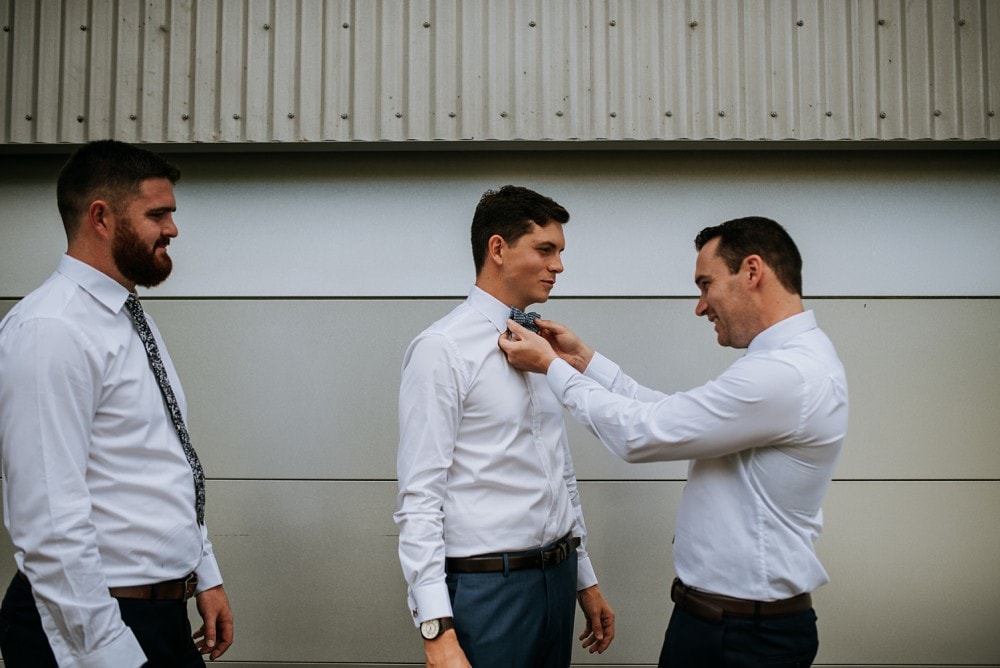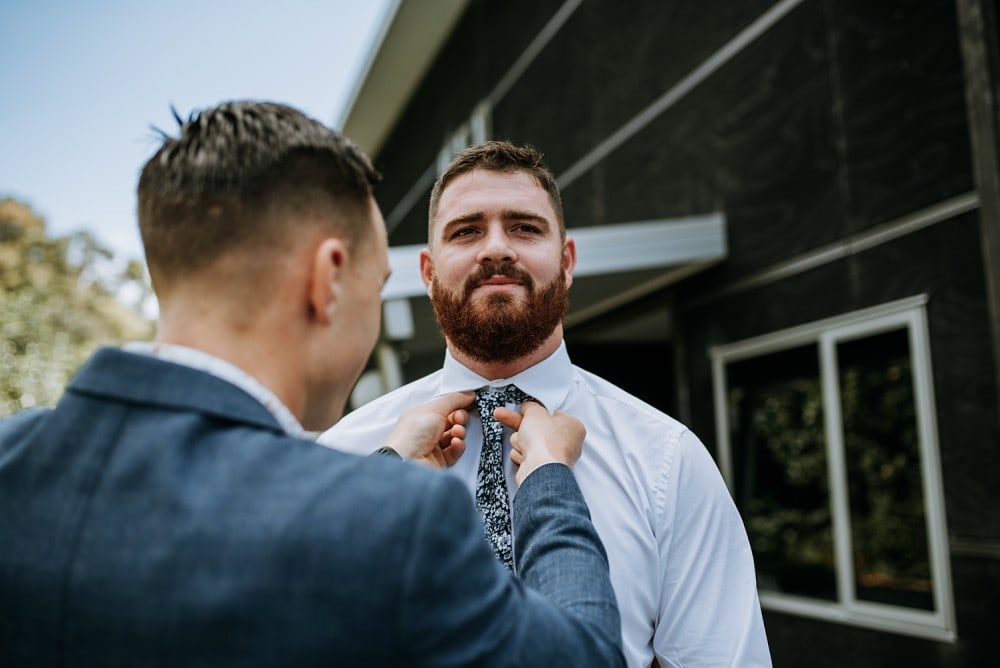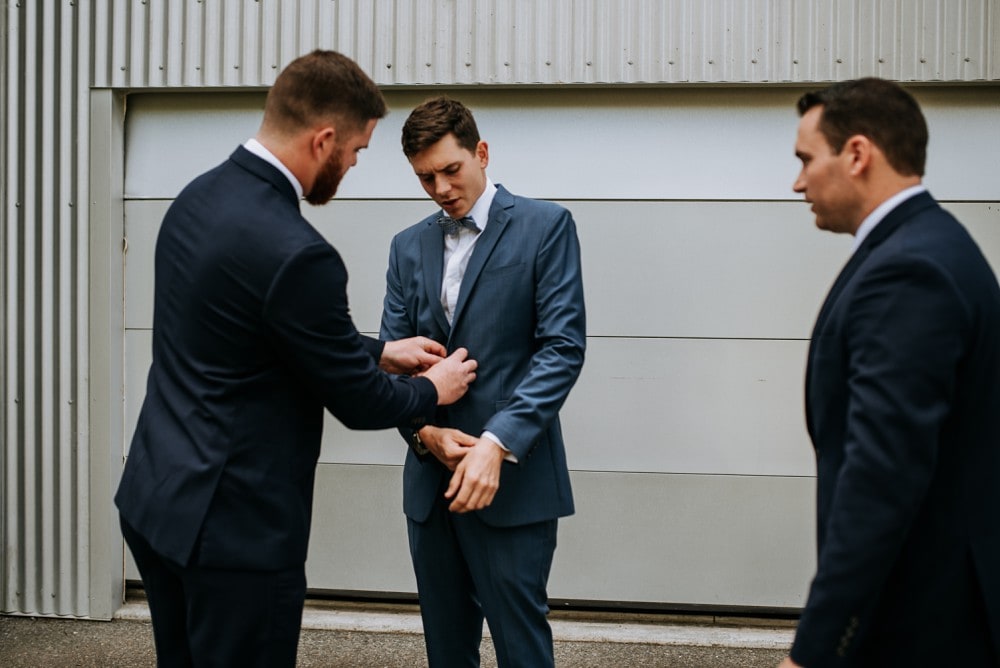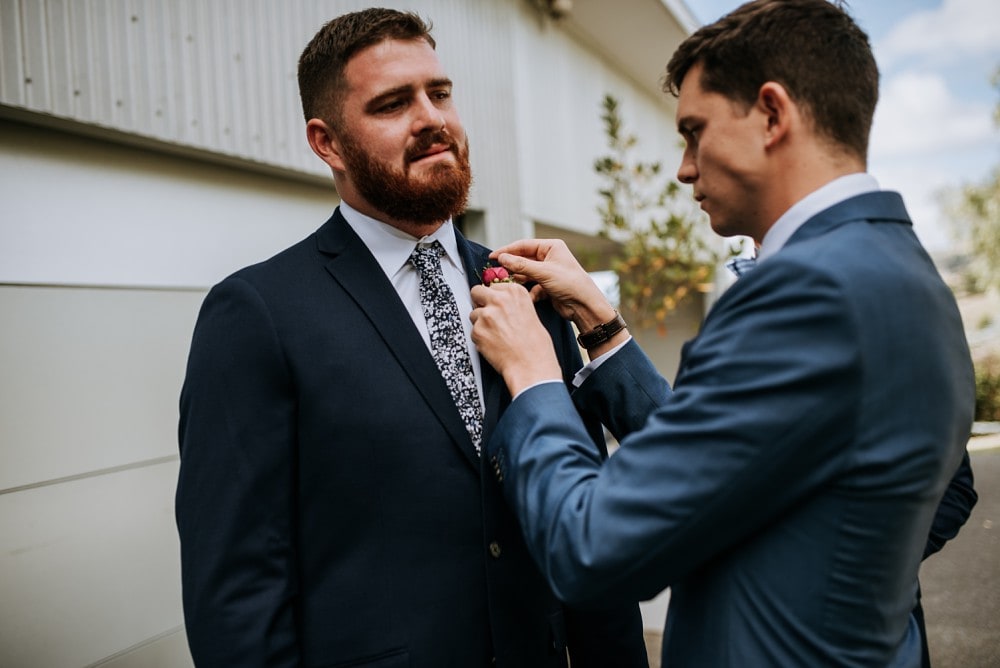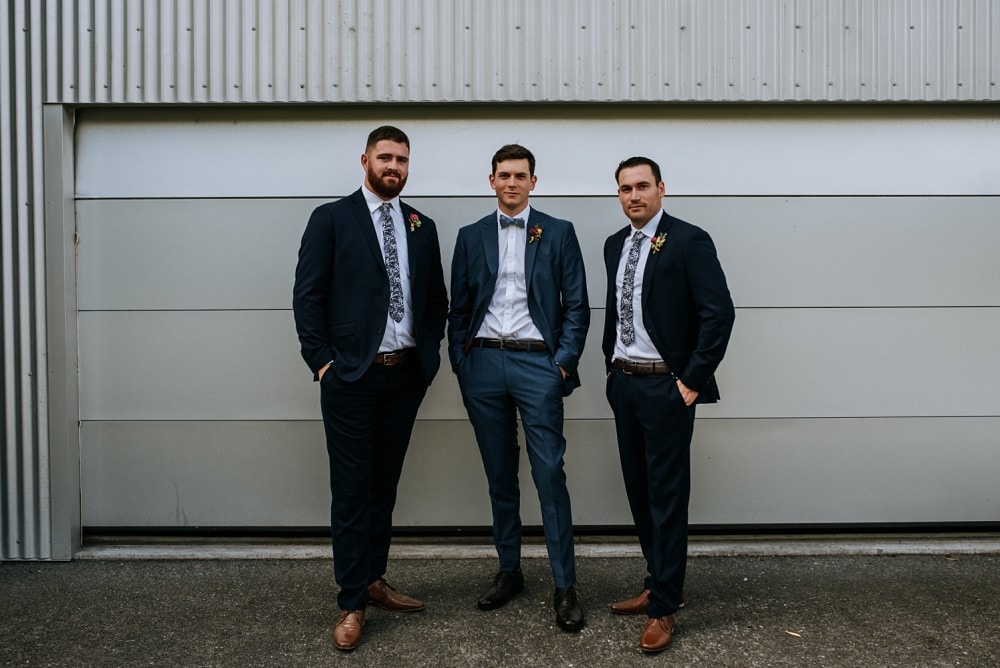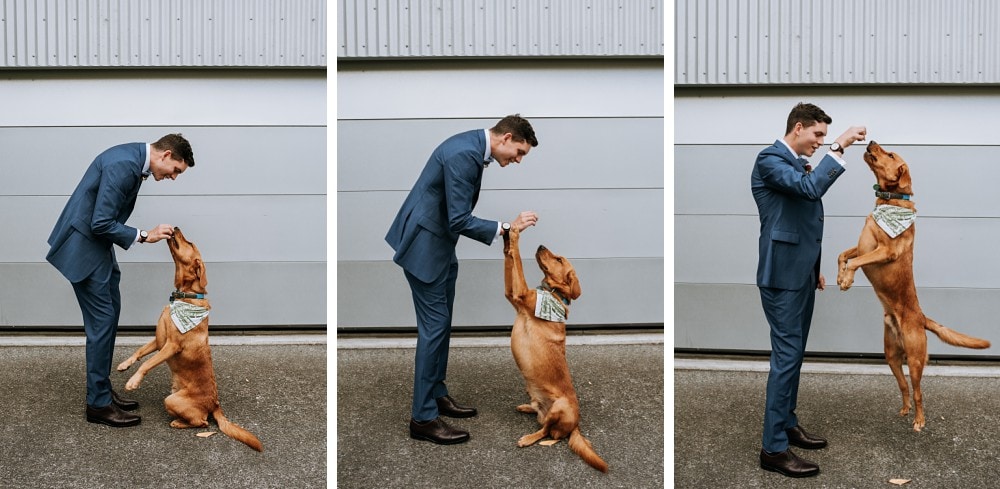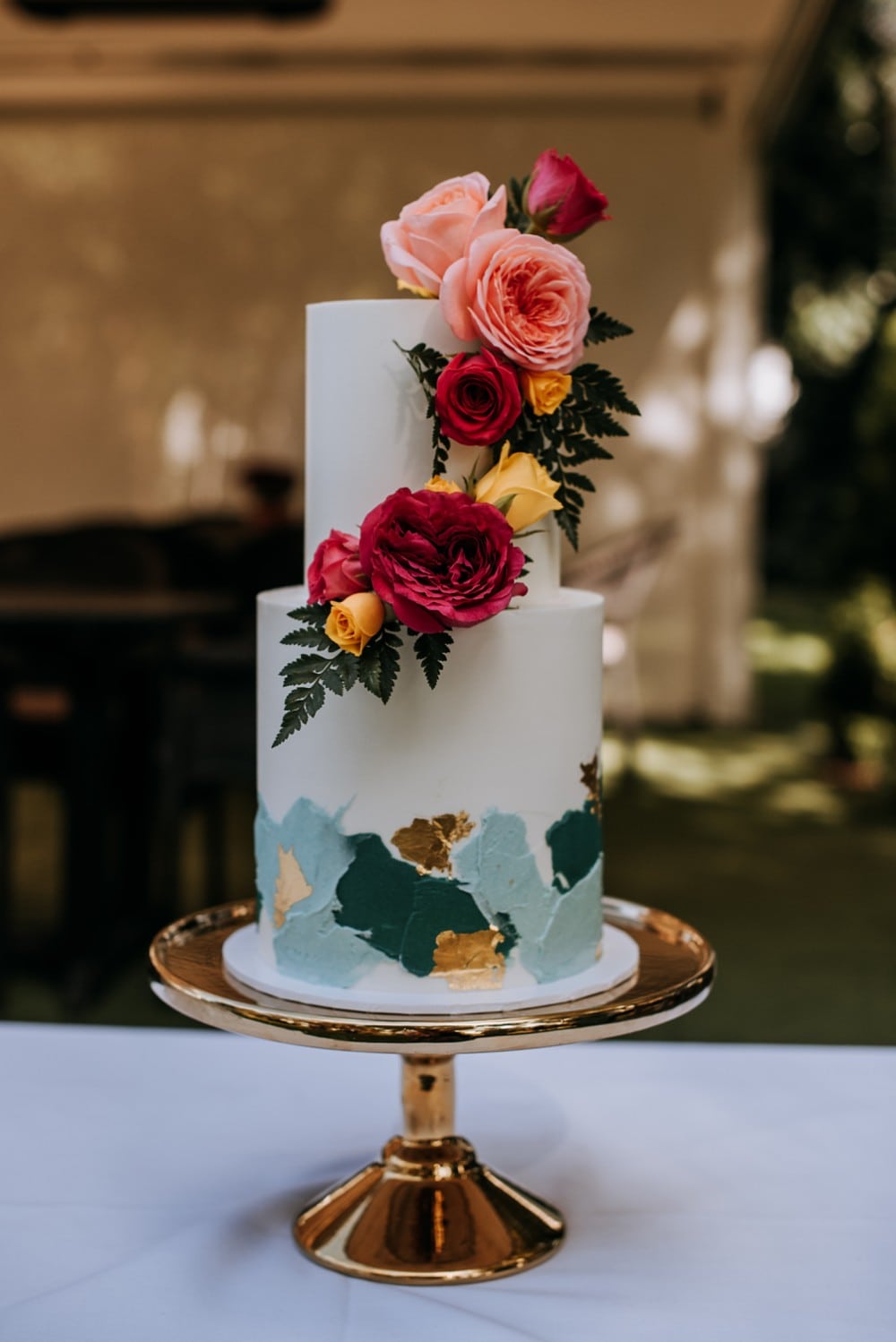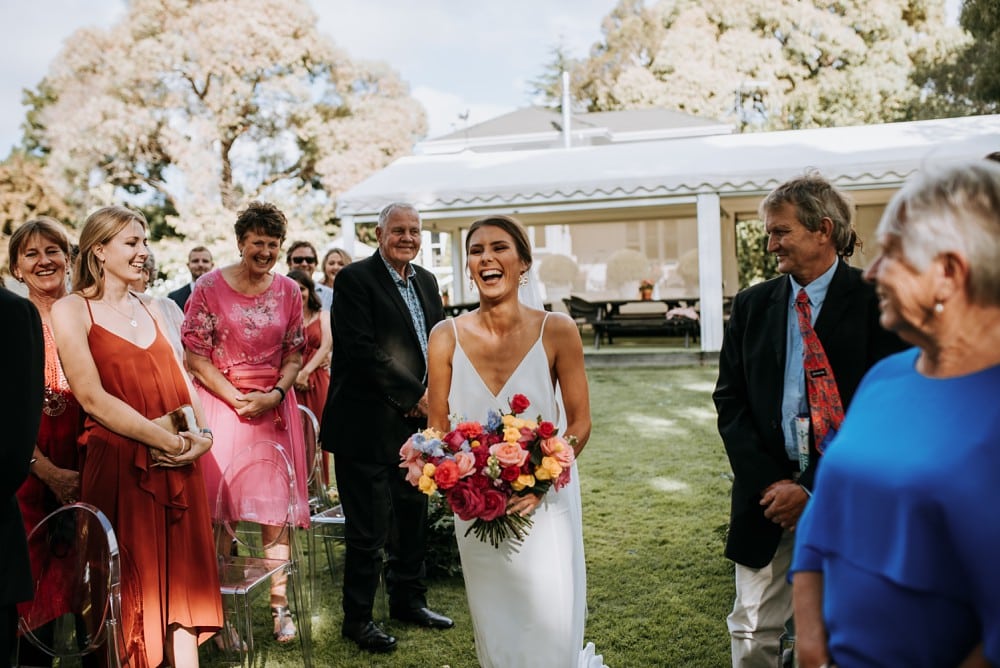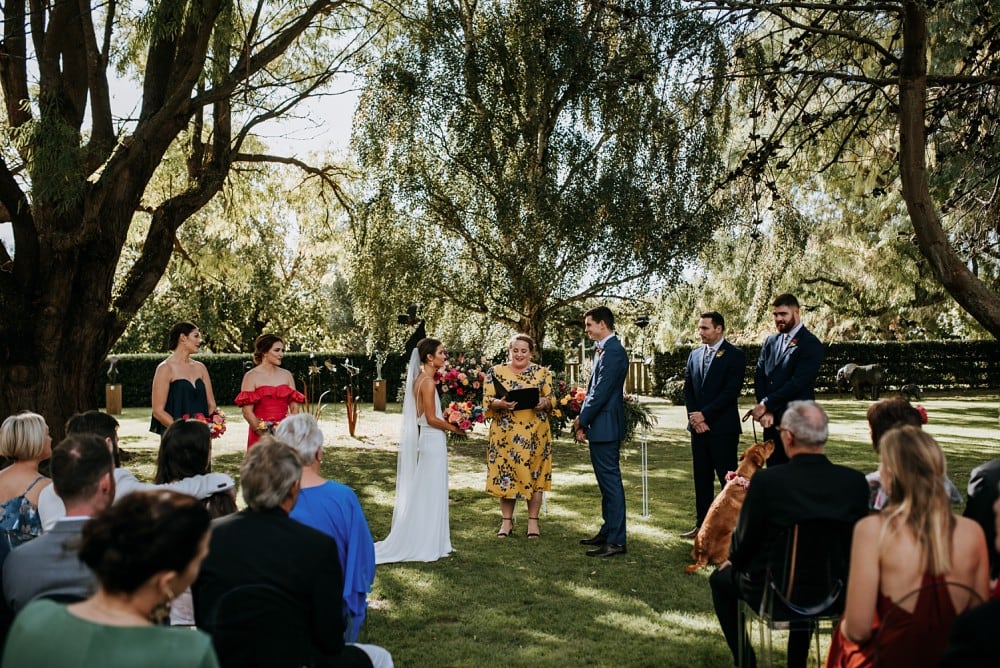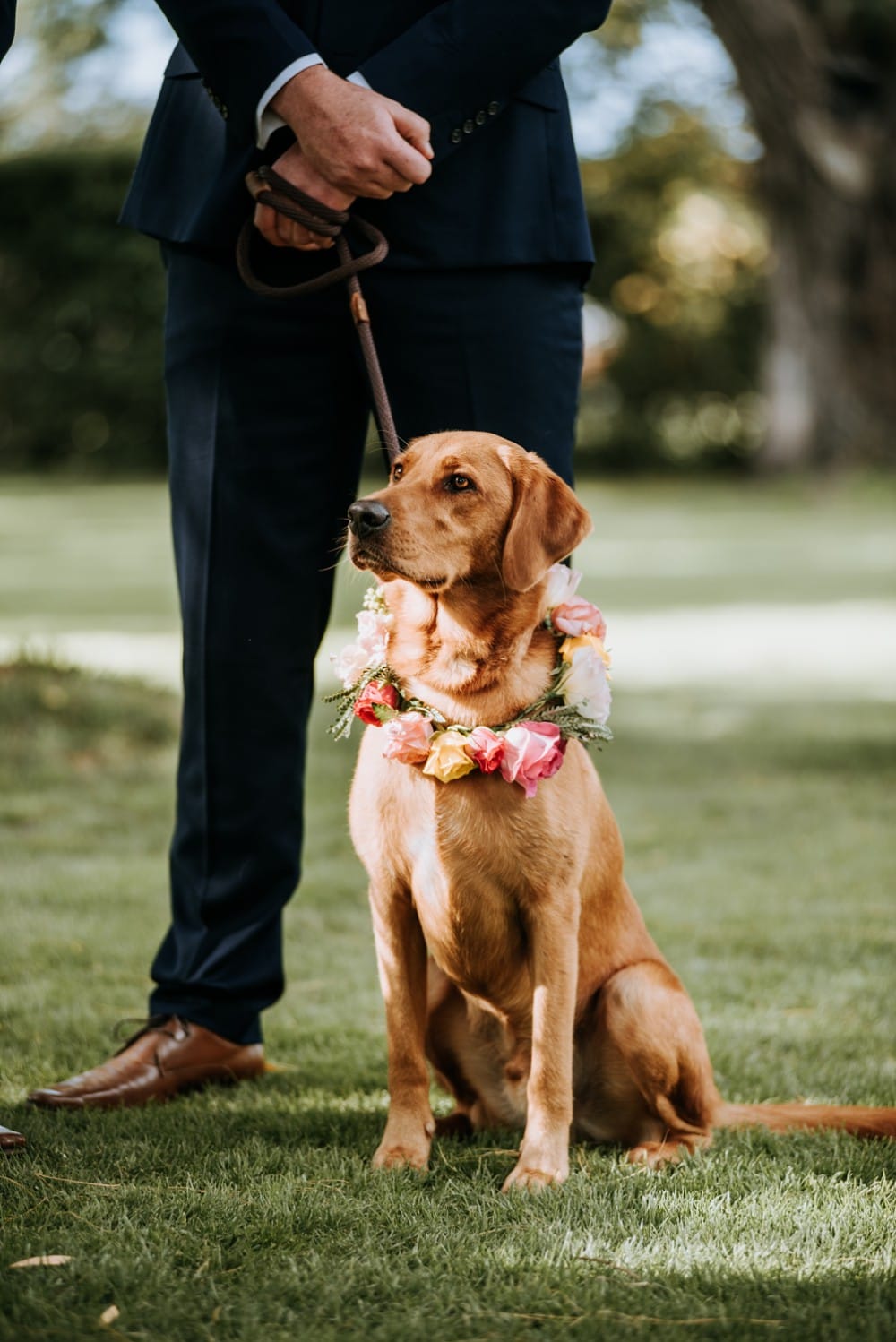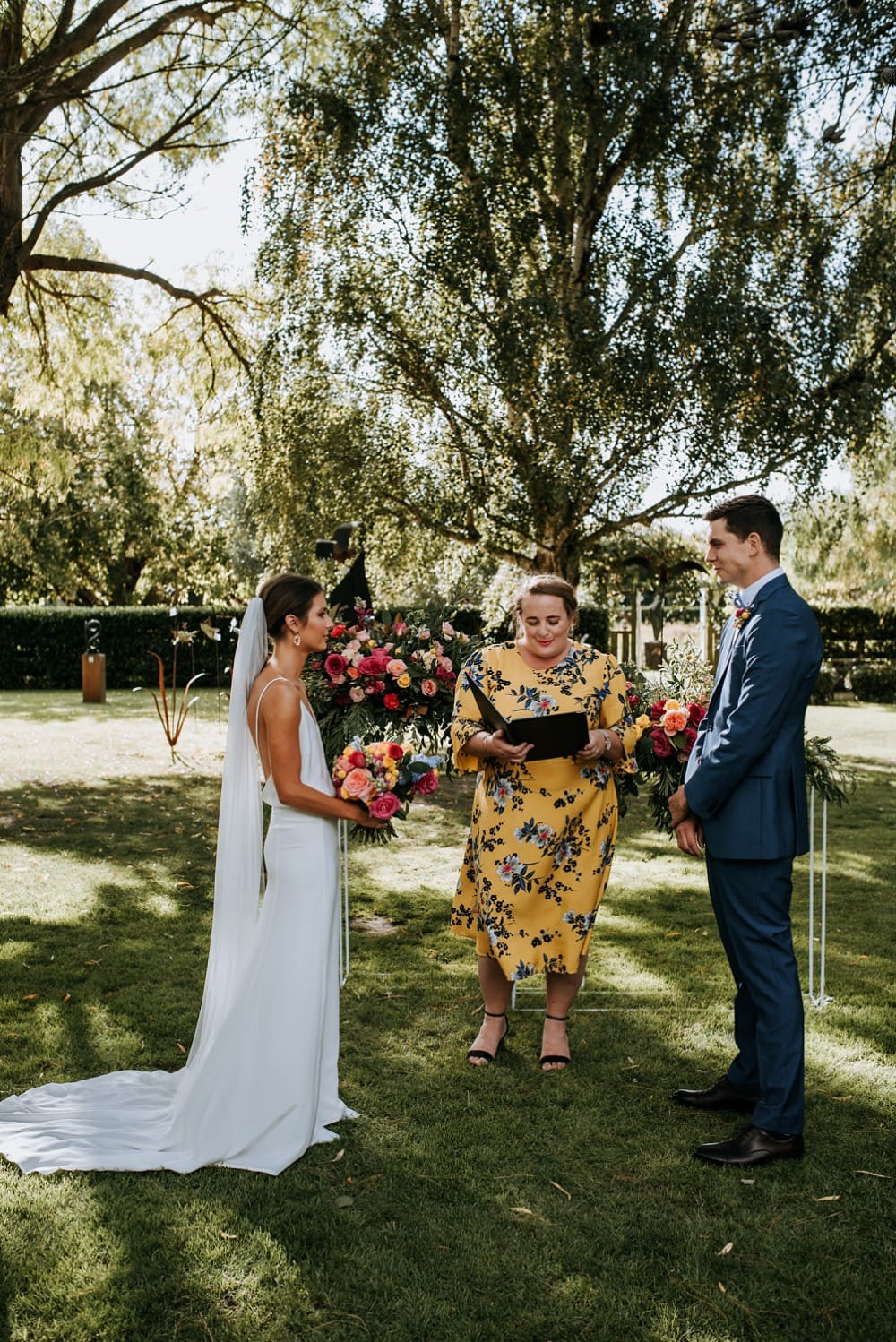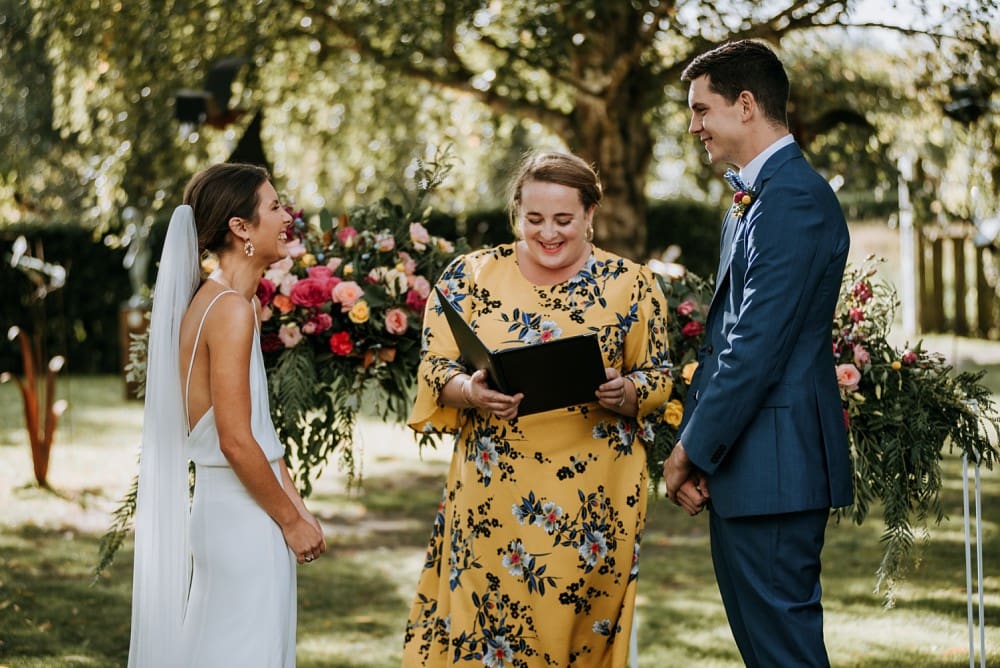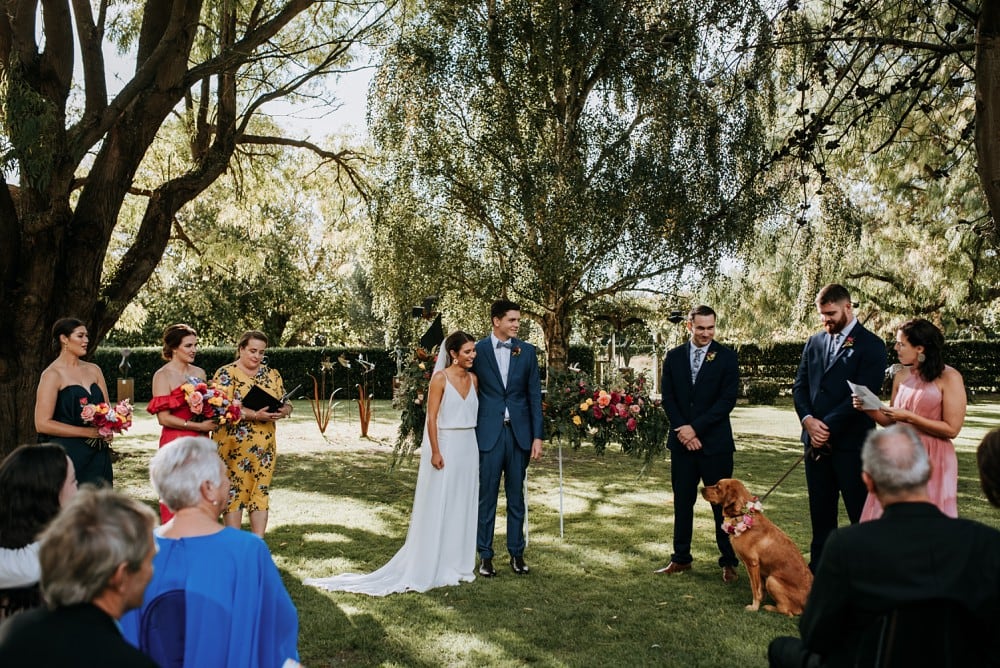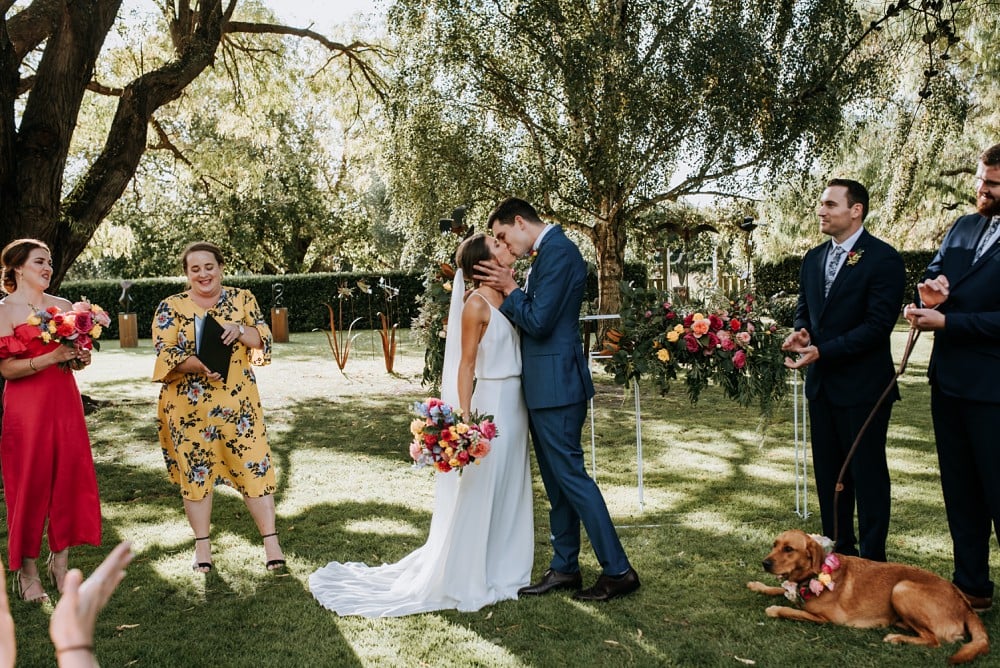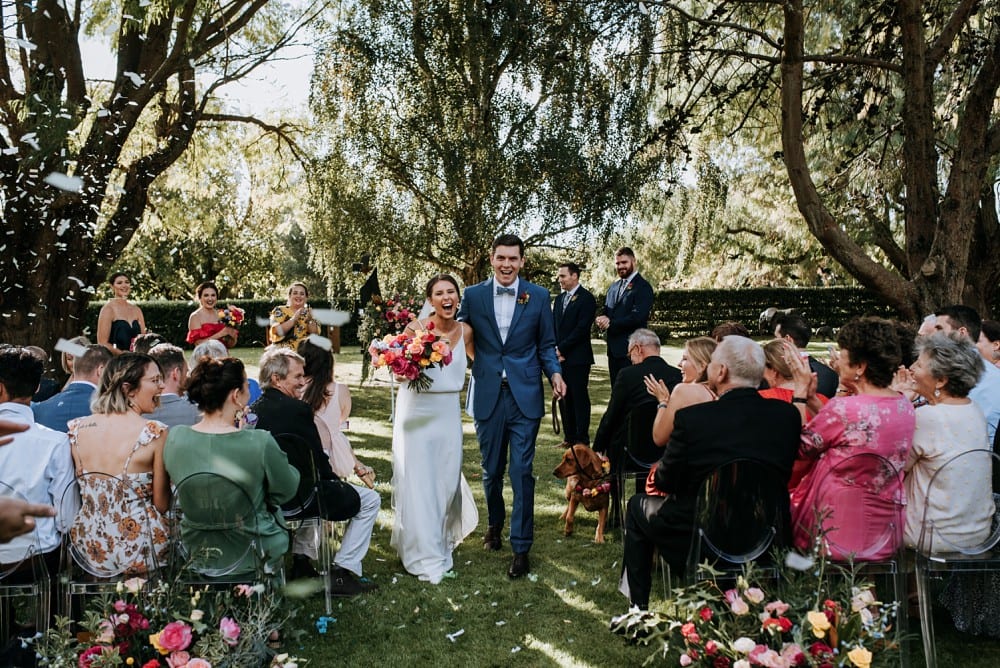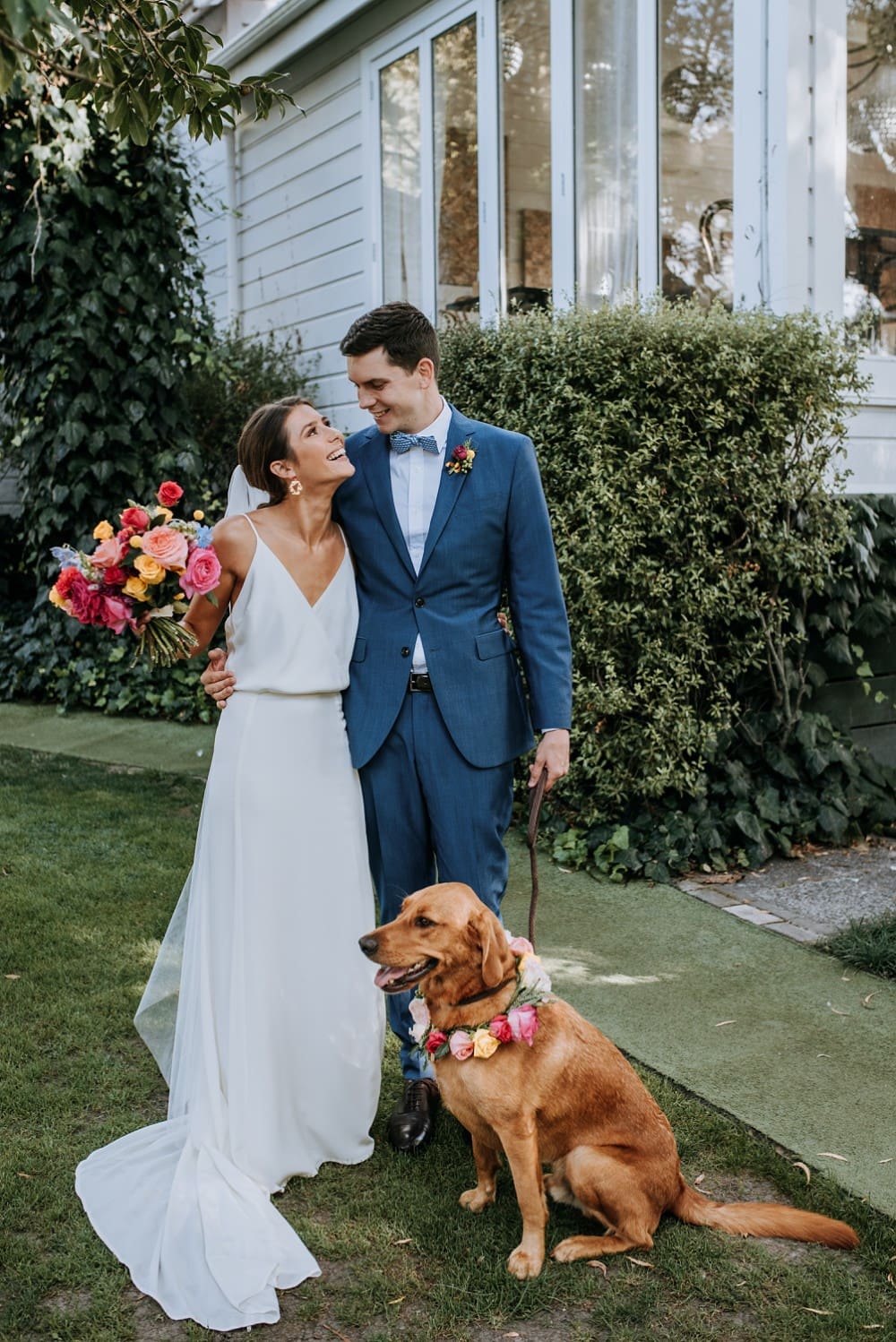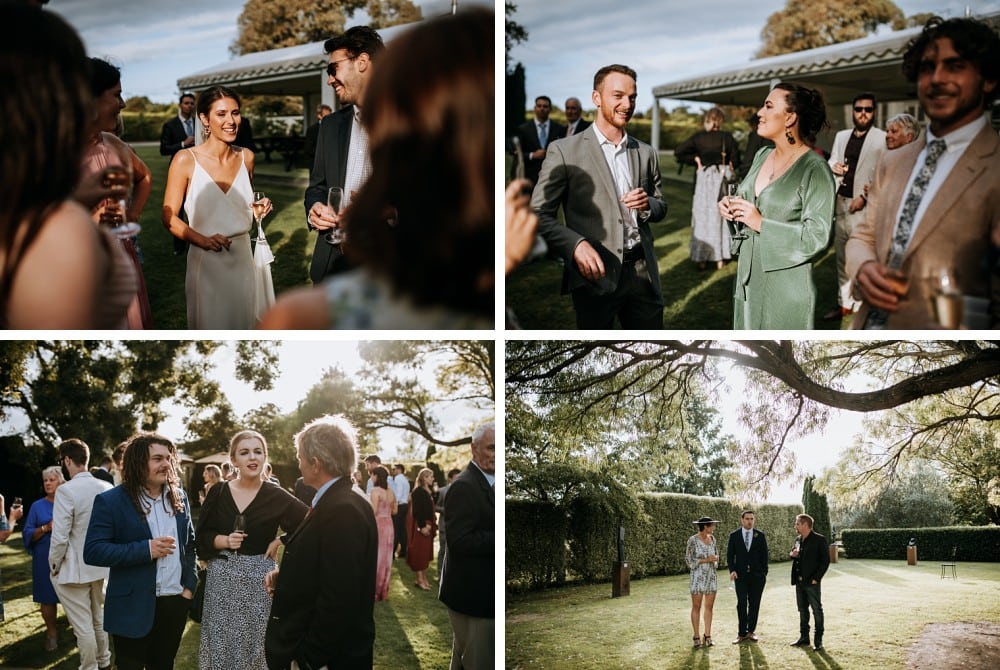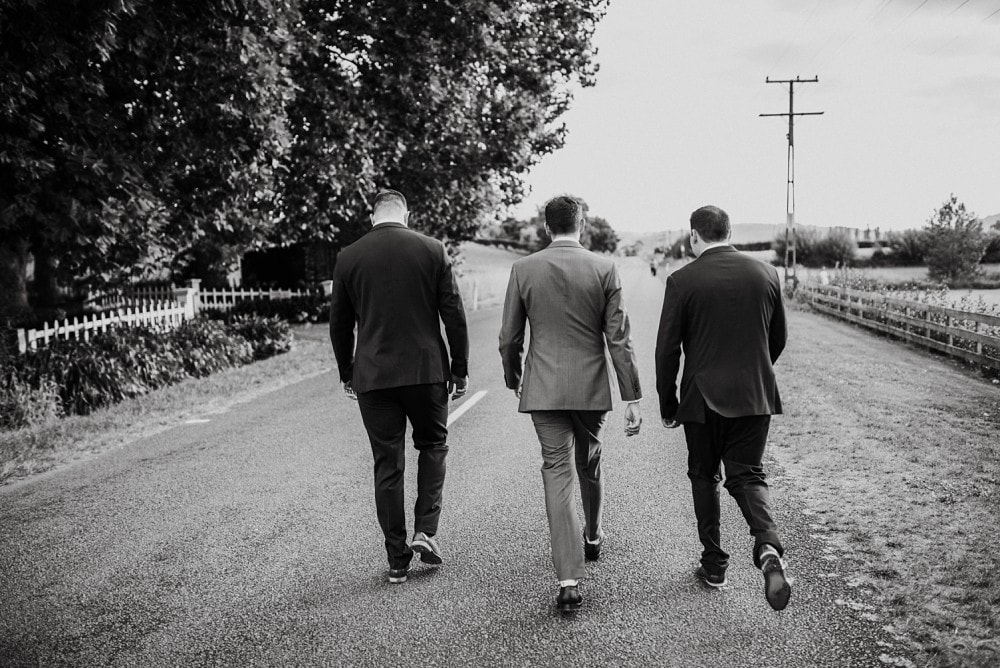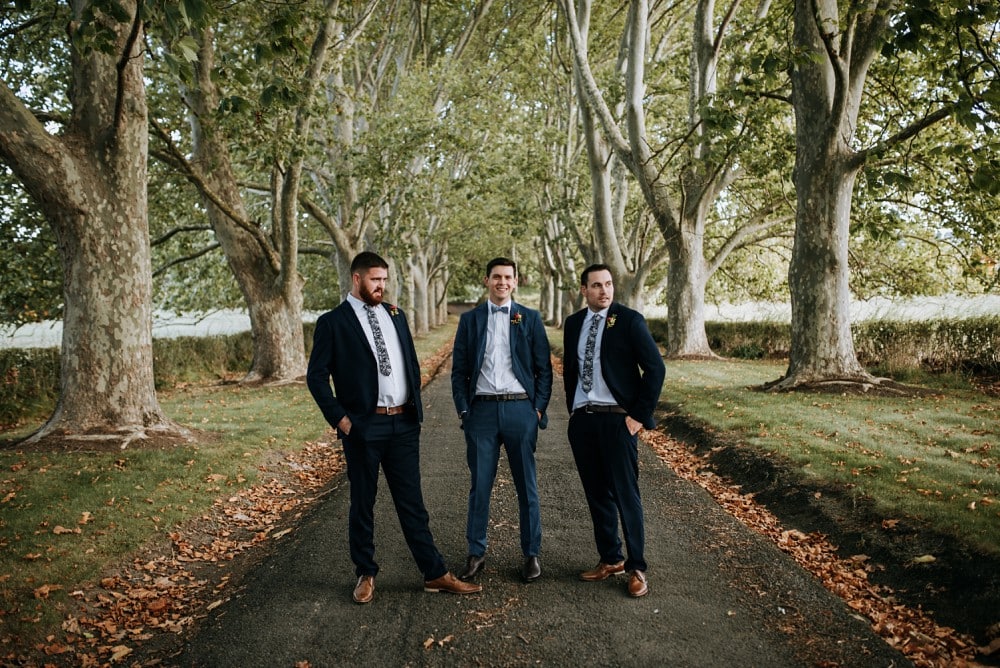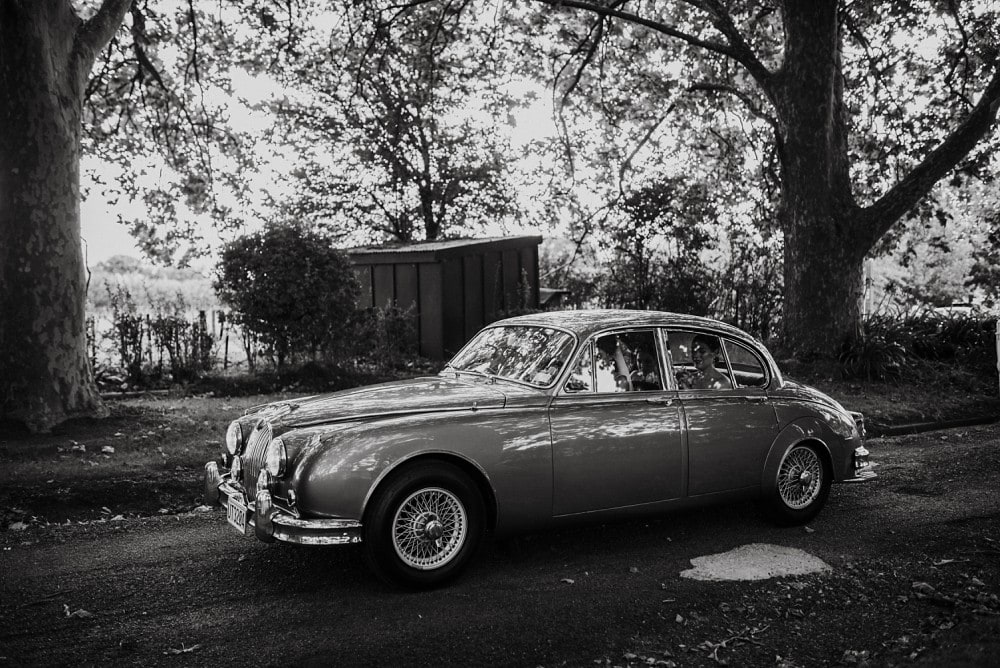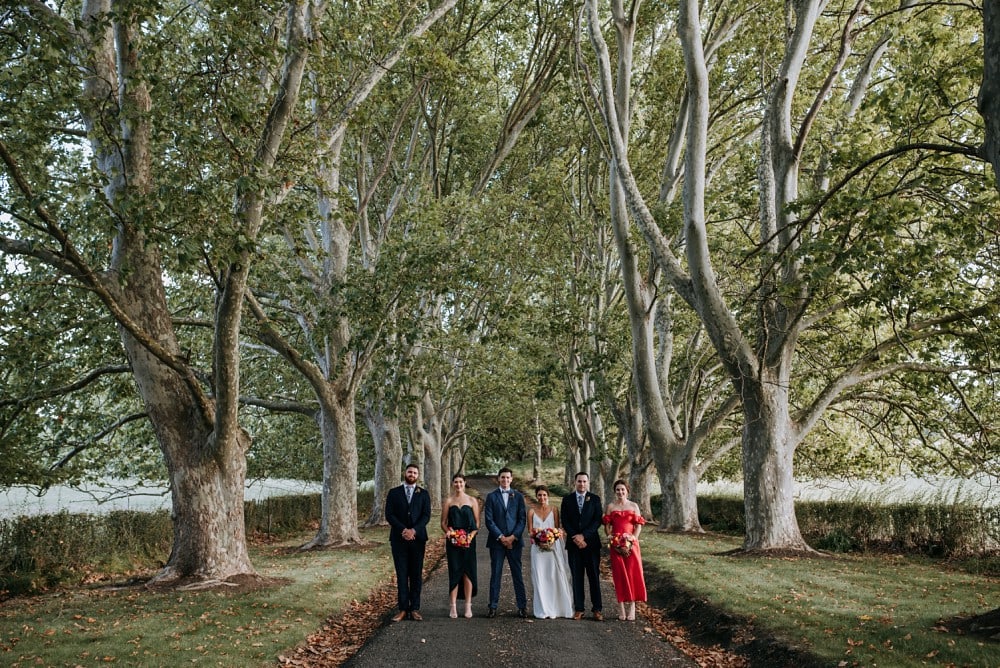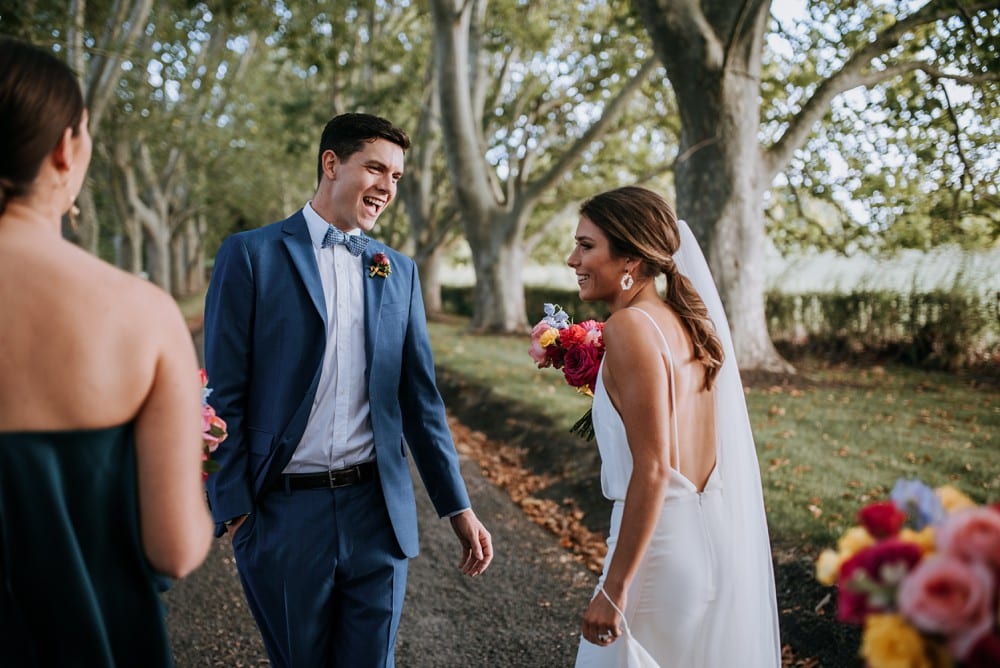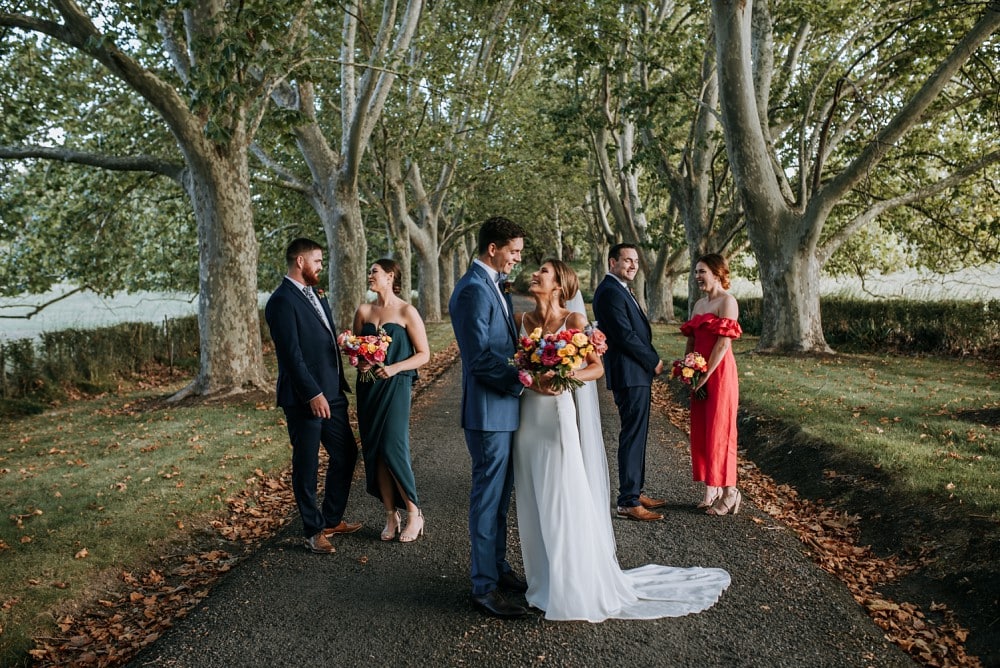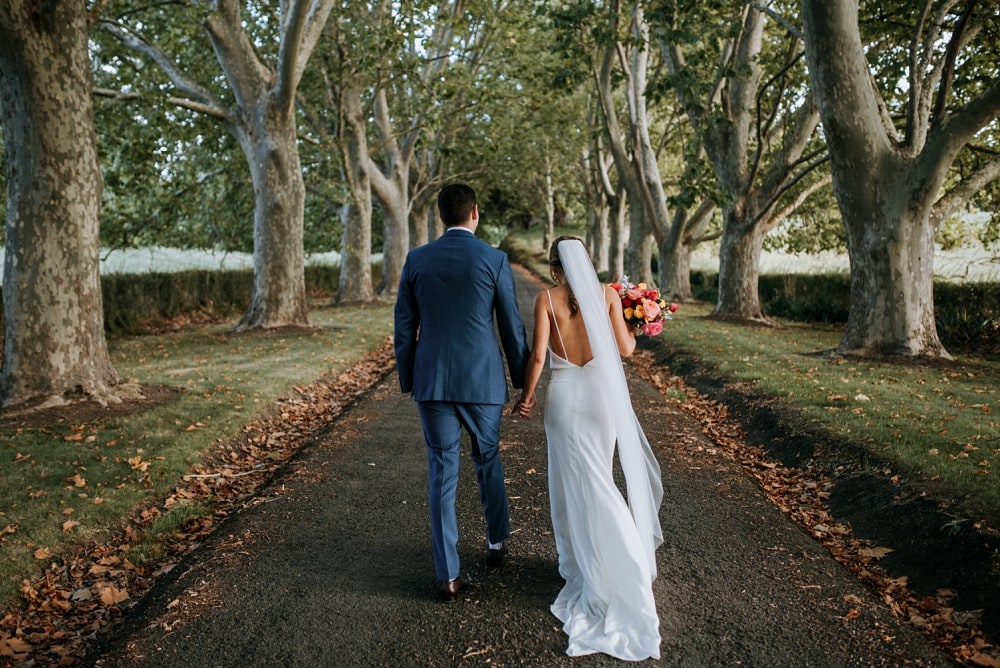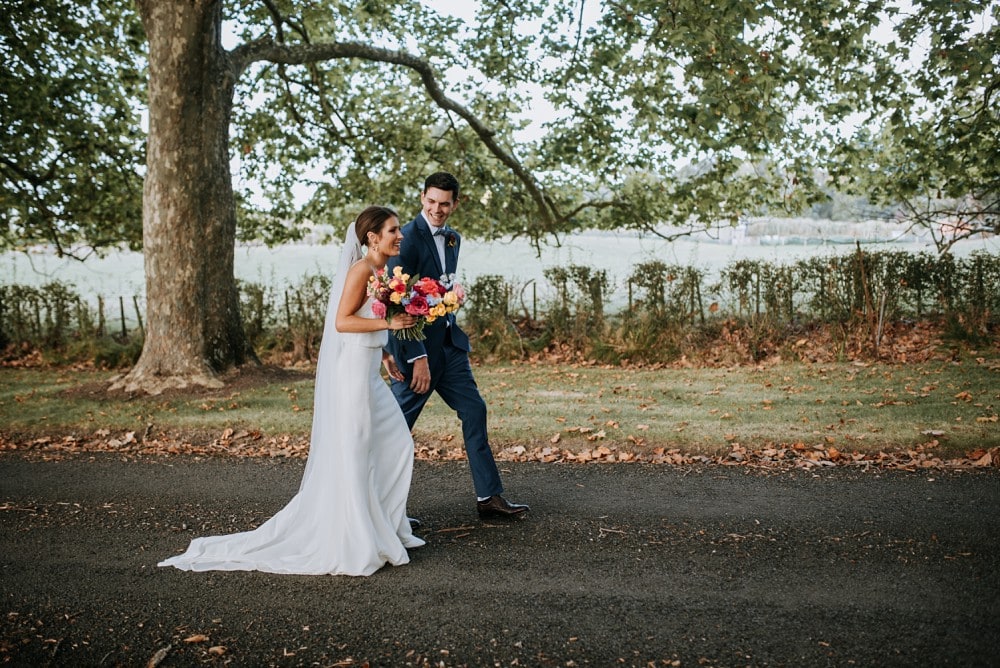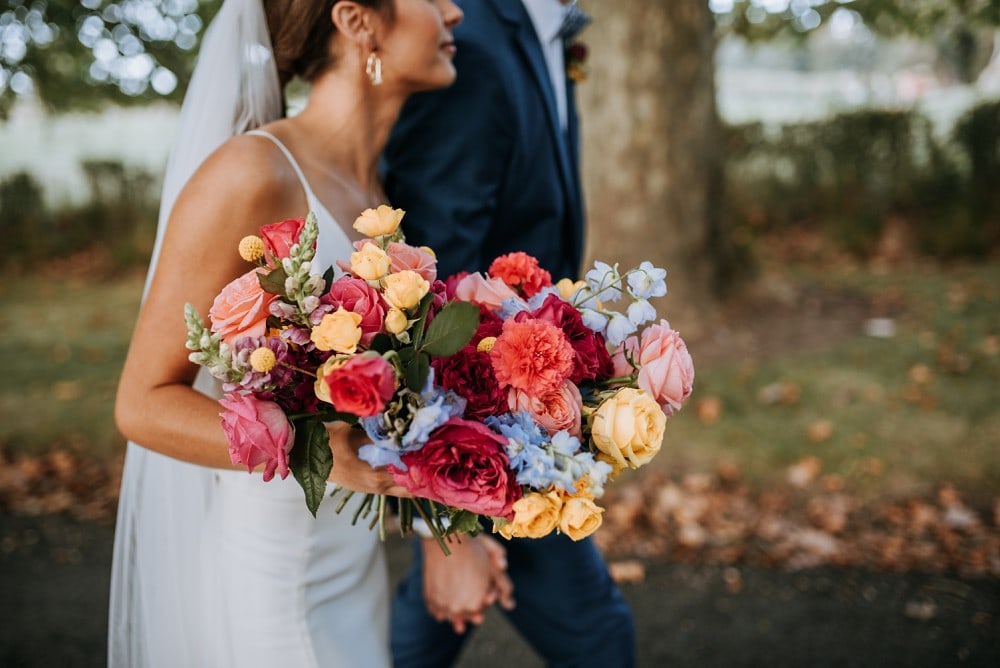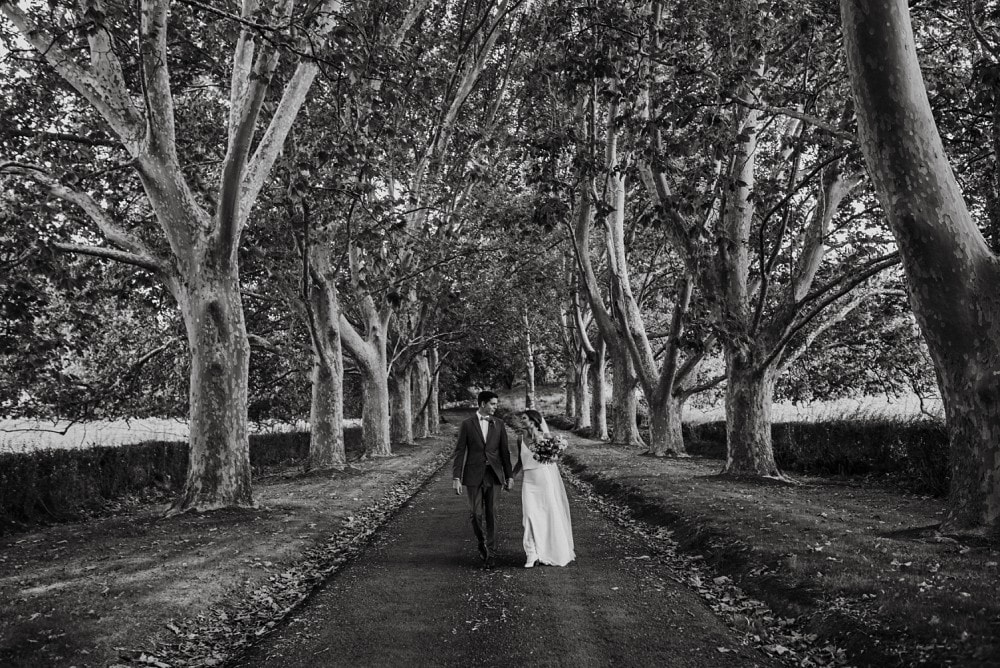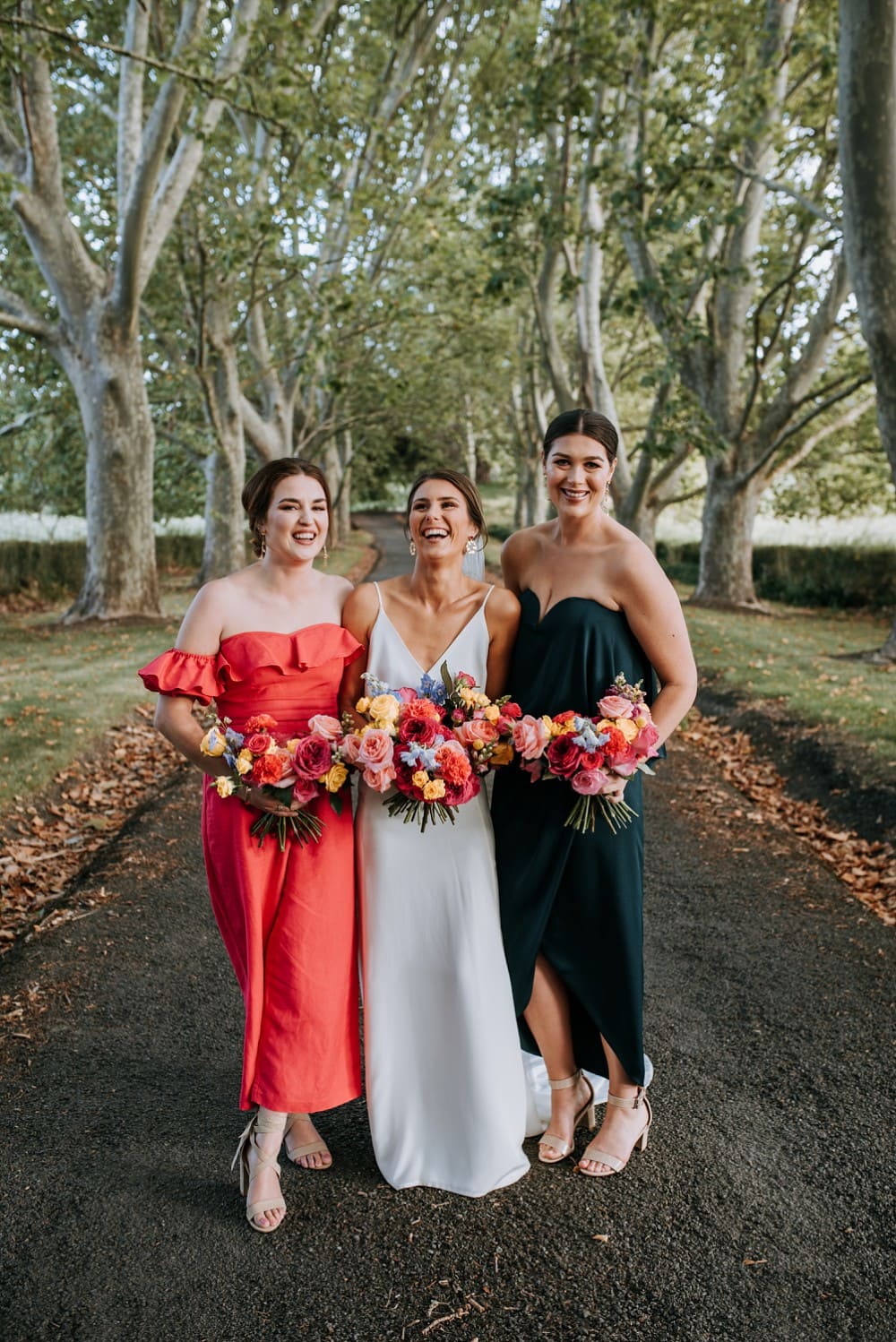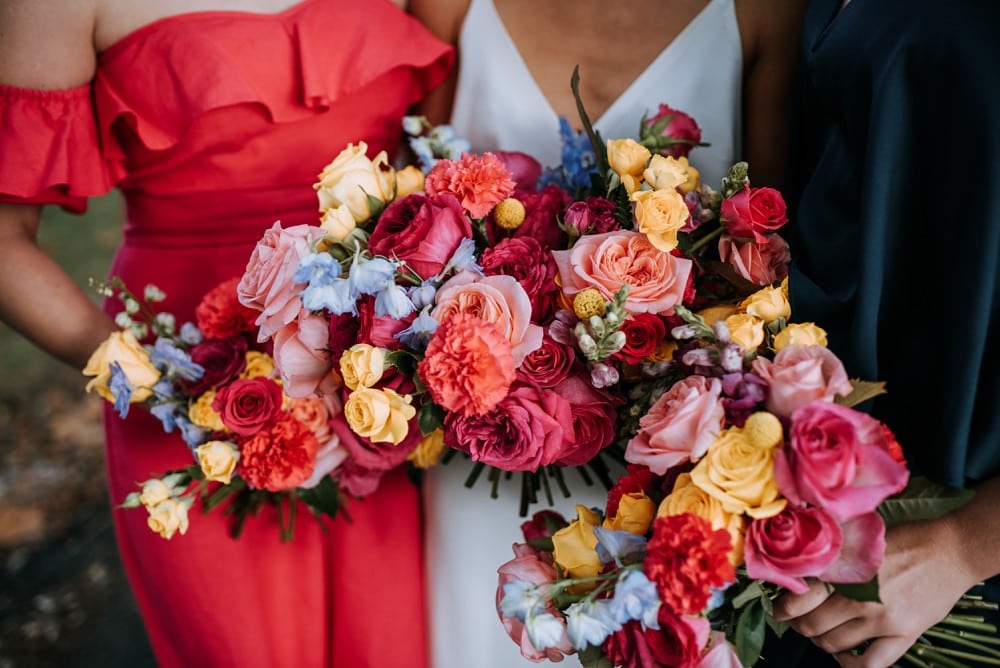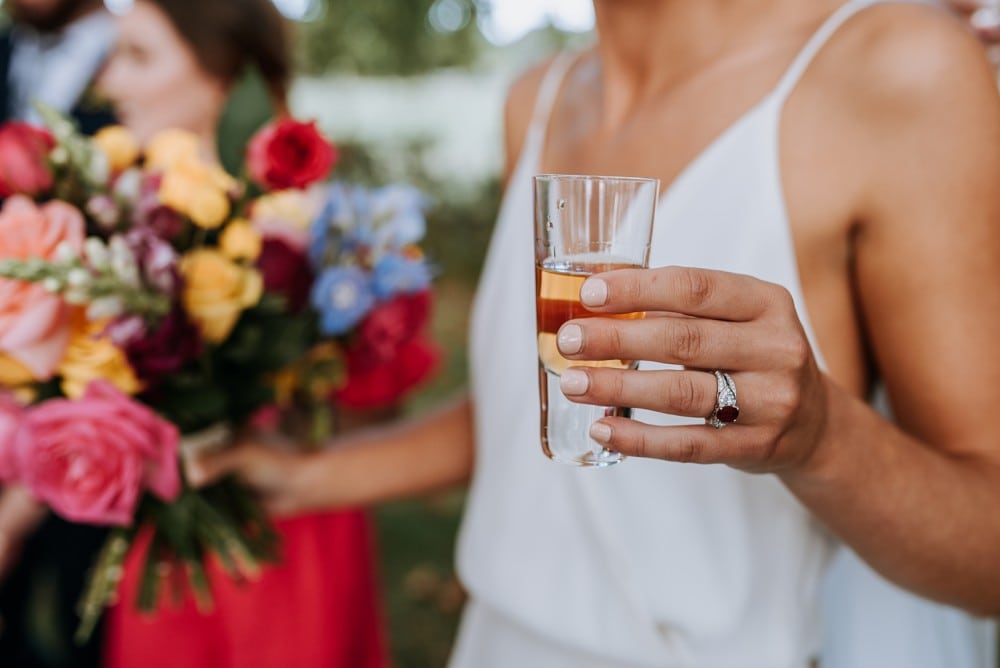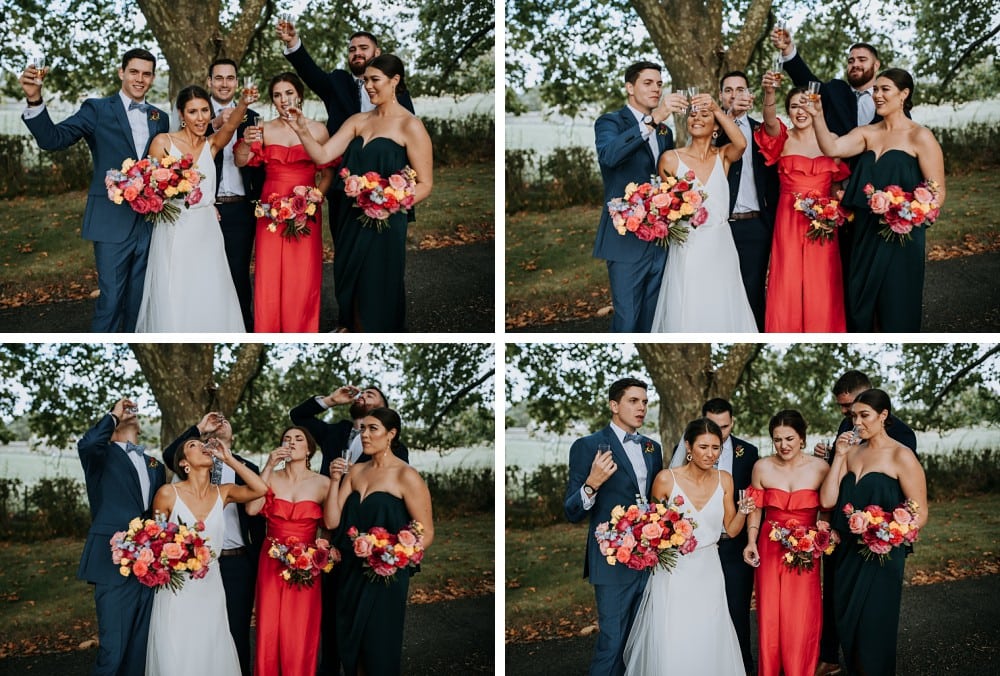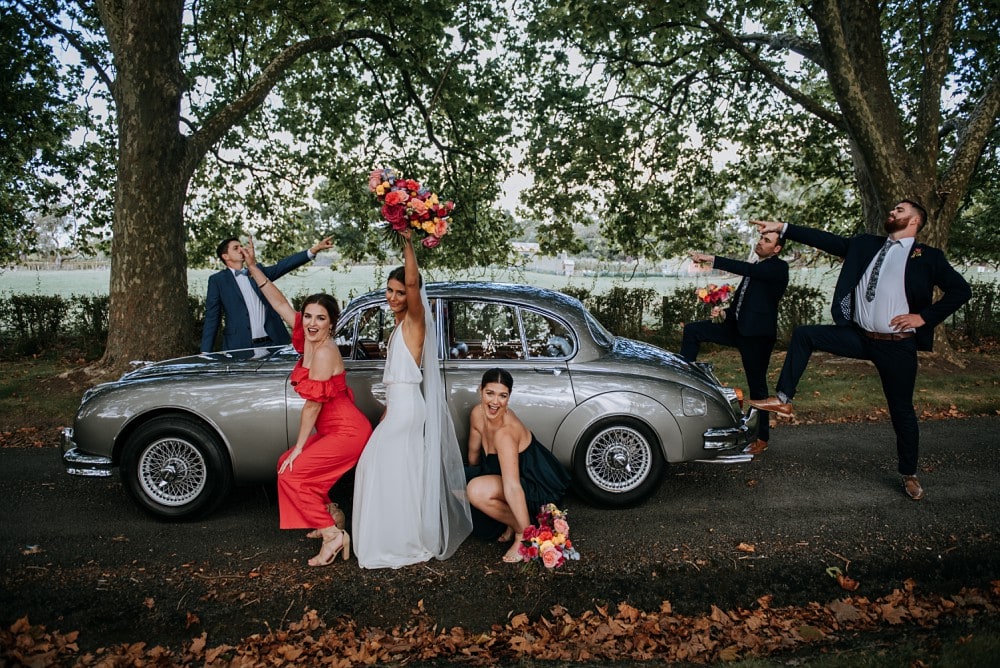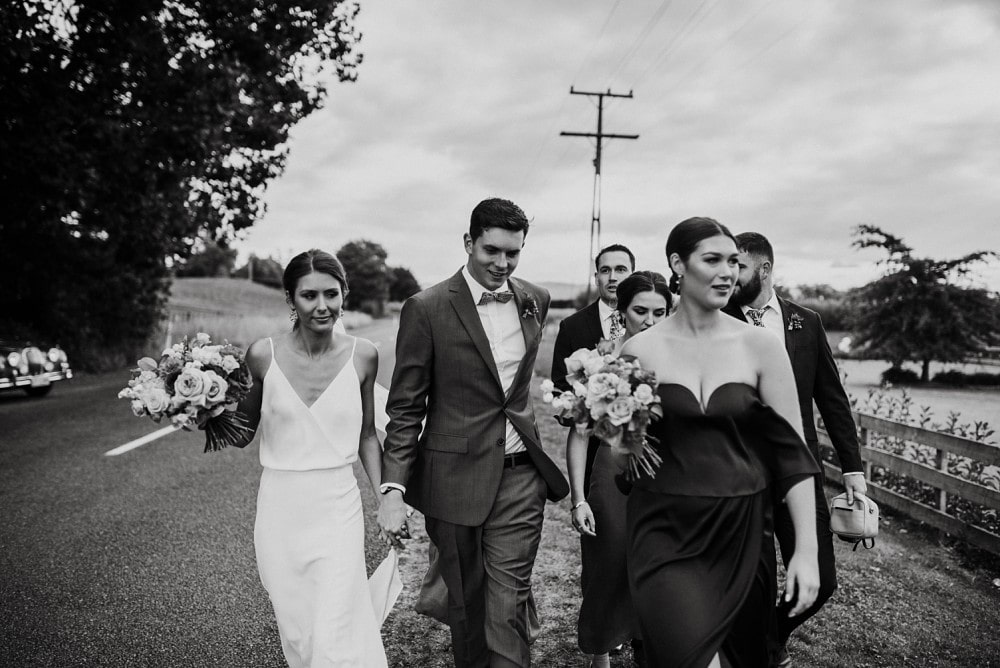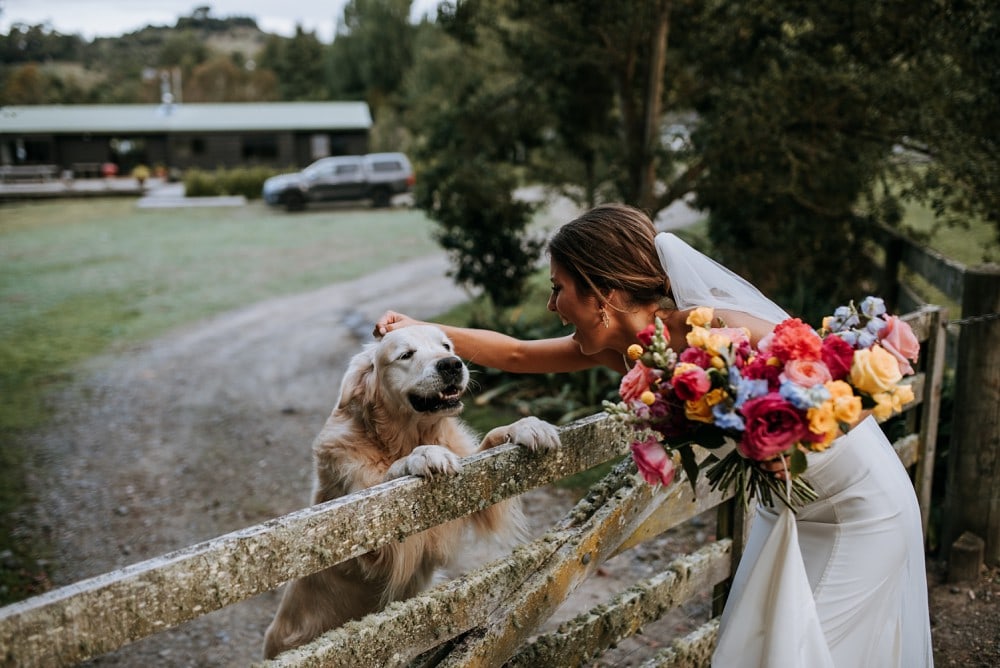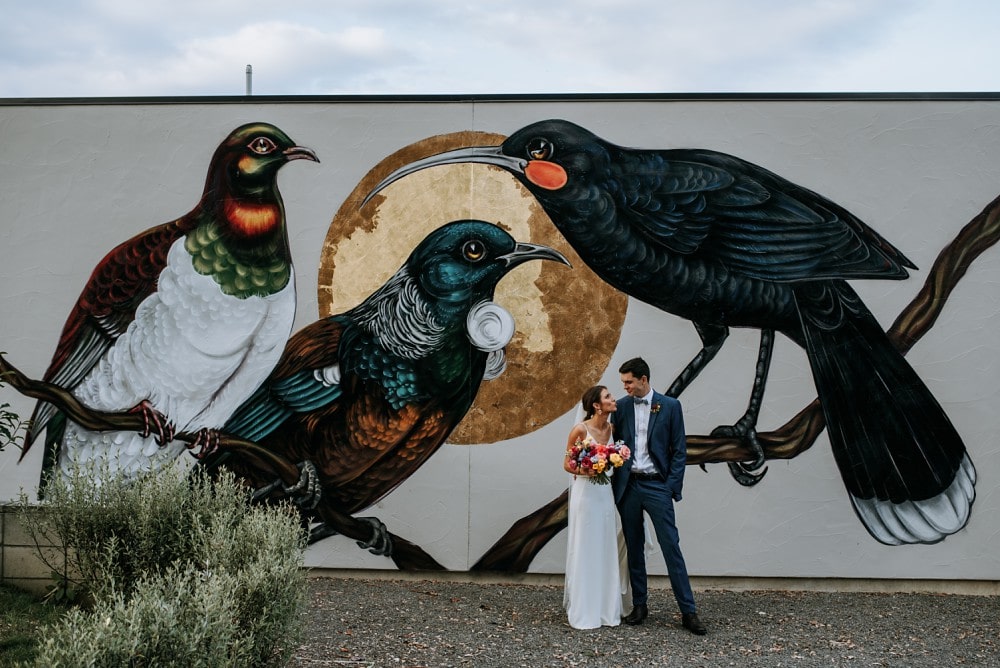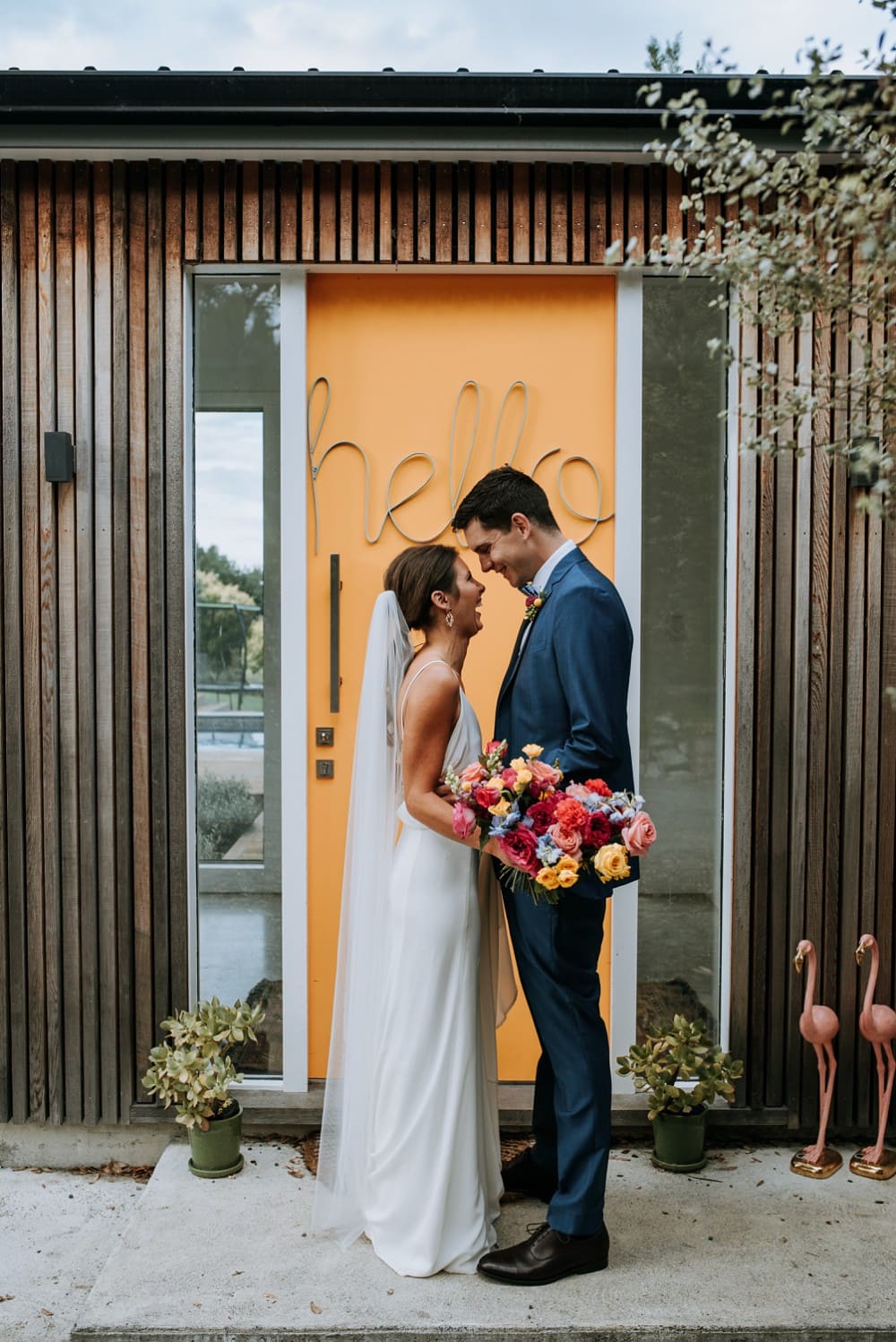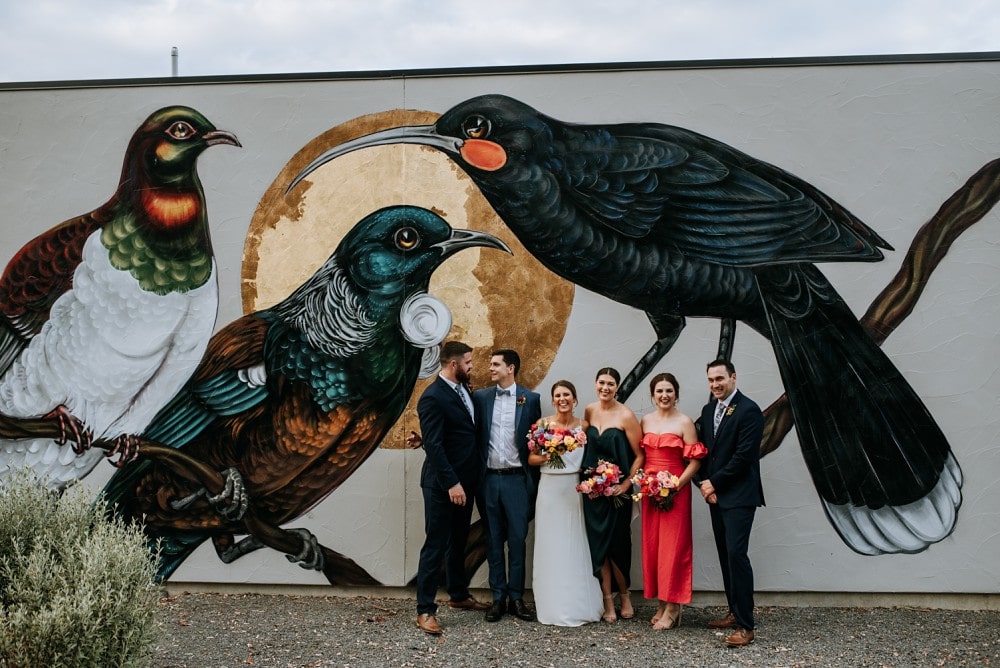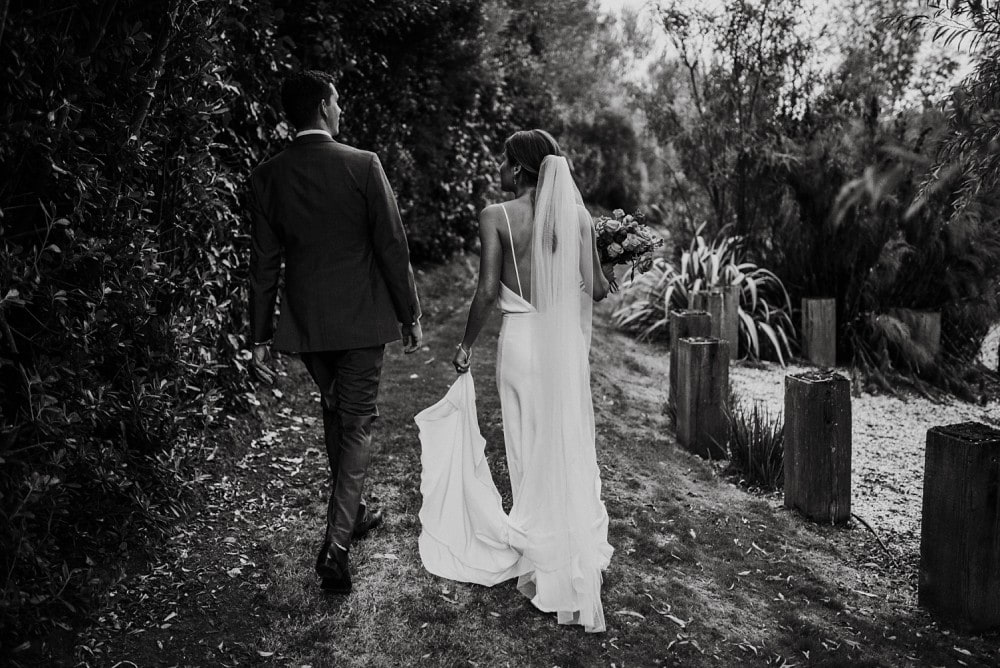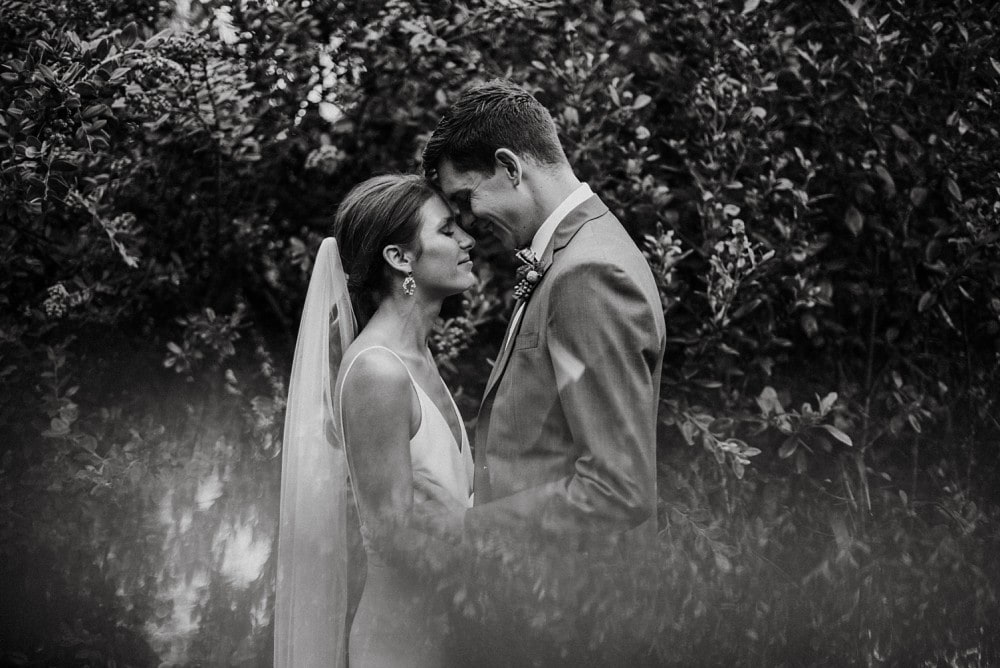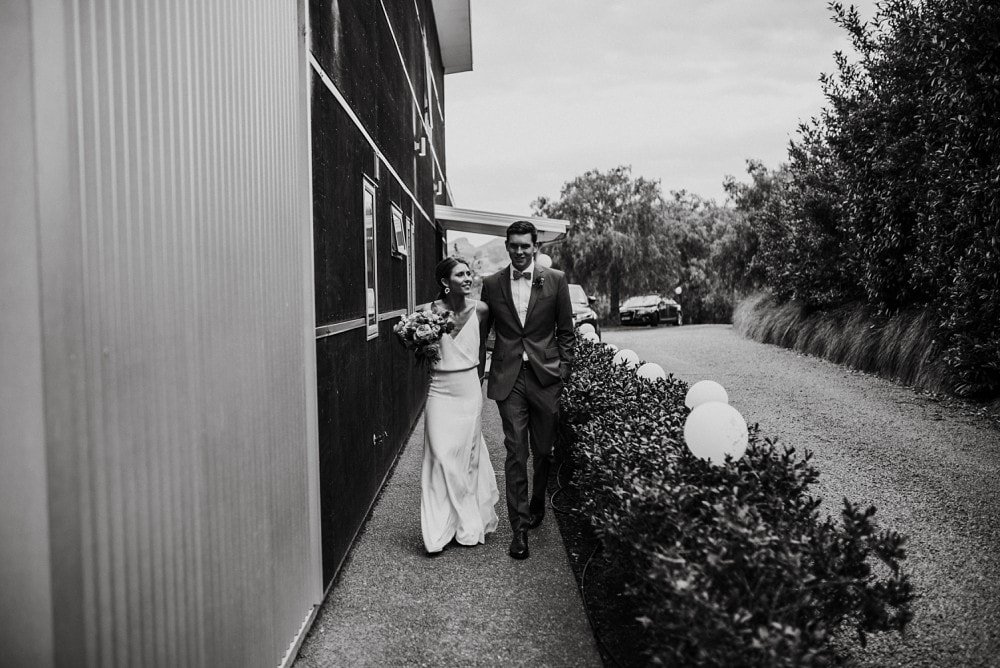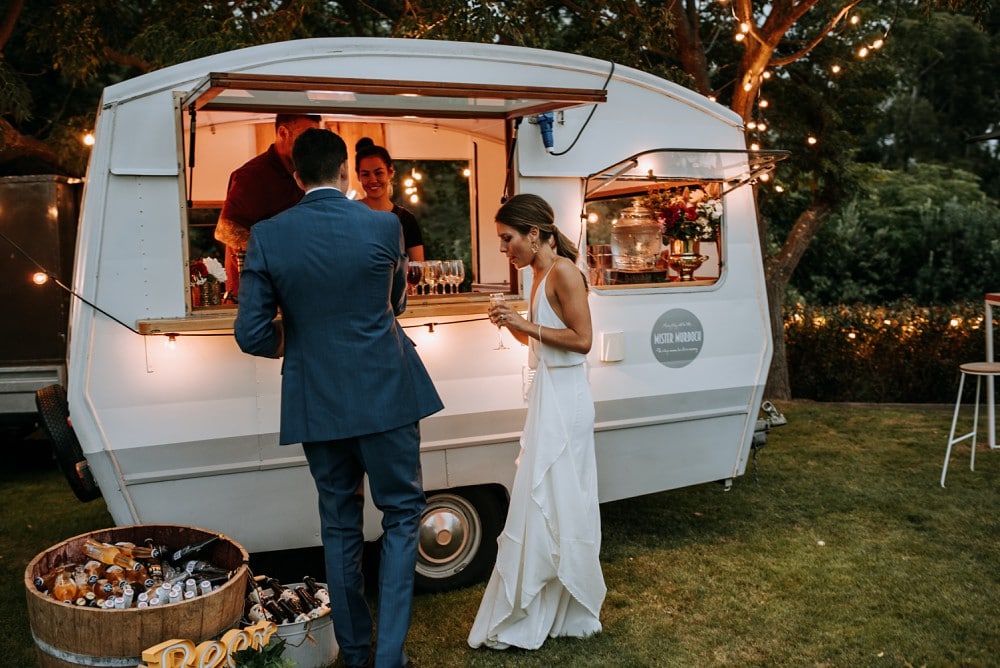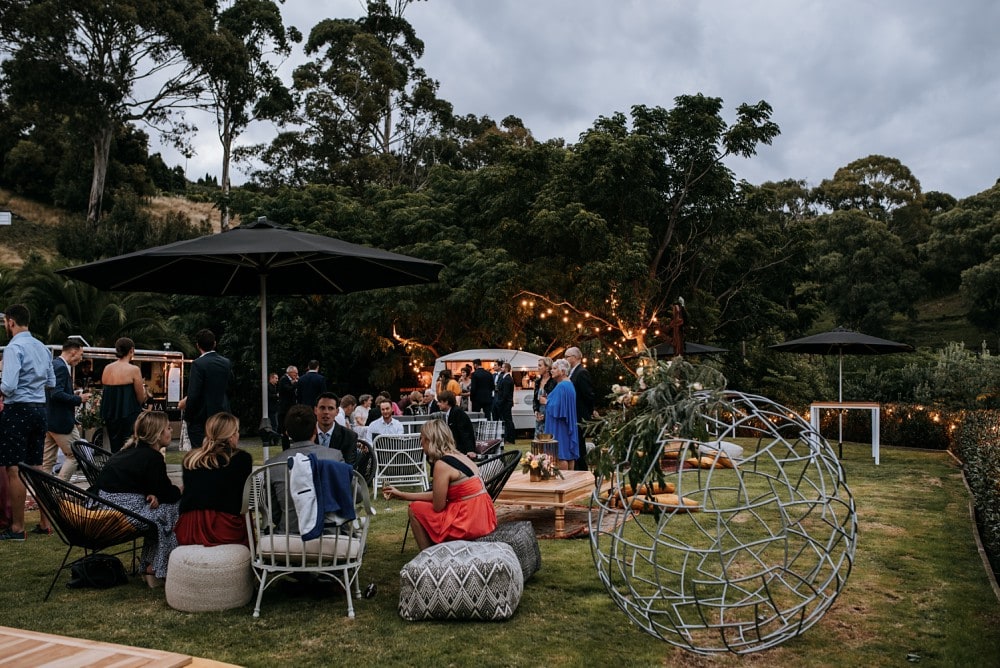 Photography : Meredith Lord Photography, Celebrant : Nichola Nicholson, Ceremony Venue : Birdwoods Gallery,
Reception venue : Ribbonwood Cottages, Hair : Abby Schofield, Make-Up : Anna Scott, Flowers : Botanical Lane,
Cake : Pretty Little Details, Catering : Piku, Hirage : Flock Events, Caravan Bar : Mister Murdoch, Tan : Te Mata Tanz