I'm dreaming of warm summer days at the beach! As I write I can hear the rain on the roof and it's only getting heavier so I'm burying myself in happy, warm memories right now! This wedding was so full of all the good stuff! Great people, a super hot couple, blue skies, talented bridesmaids (that kinda left the groomsmen out to dry when it came to speech making!), laughs – soooo many  laughs, a stunning beach, the family farm … I could go on, but once you check out the photos you'll see for yourselves.
Nic & Pete have followed each other from New Zealand to Australia and back again and done stints of long distance before finally deciding that the family farm was truly home and solidifying it by saying their 'I do's' in front of the house that Nic grew up in. We wandered the beach and paddocks that both Nic & Pete grew up in and on, and it just felt so right that all the celebrating for these two wonderful people should be done on the doorstep that helped create them.
I'm pretty sure they had the best day! Their friends and family definitely had the best day! And I had the most AMAZING day! Enjoy the photos.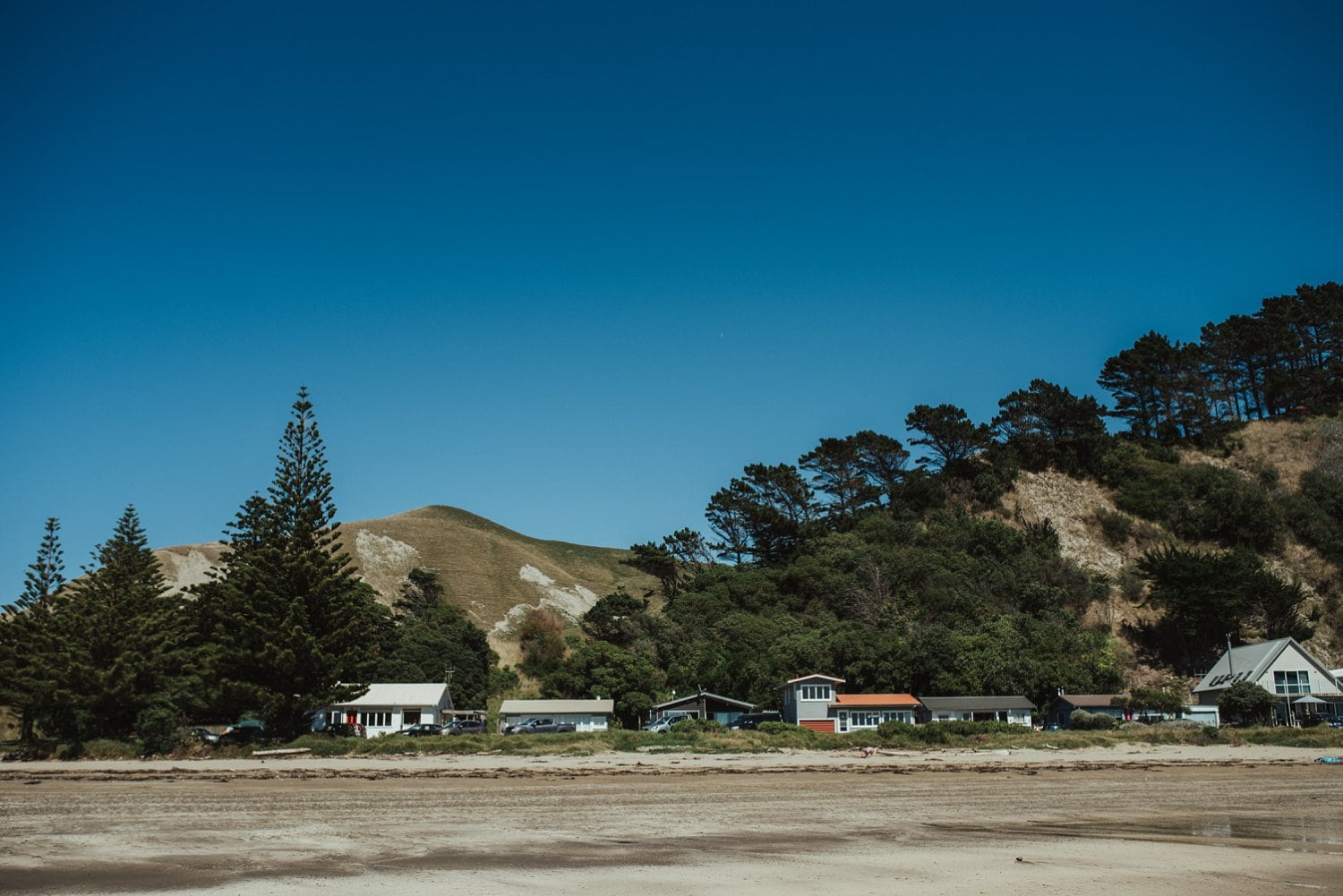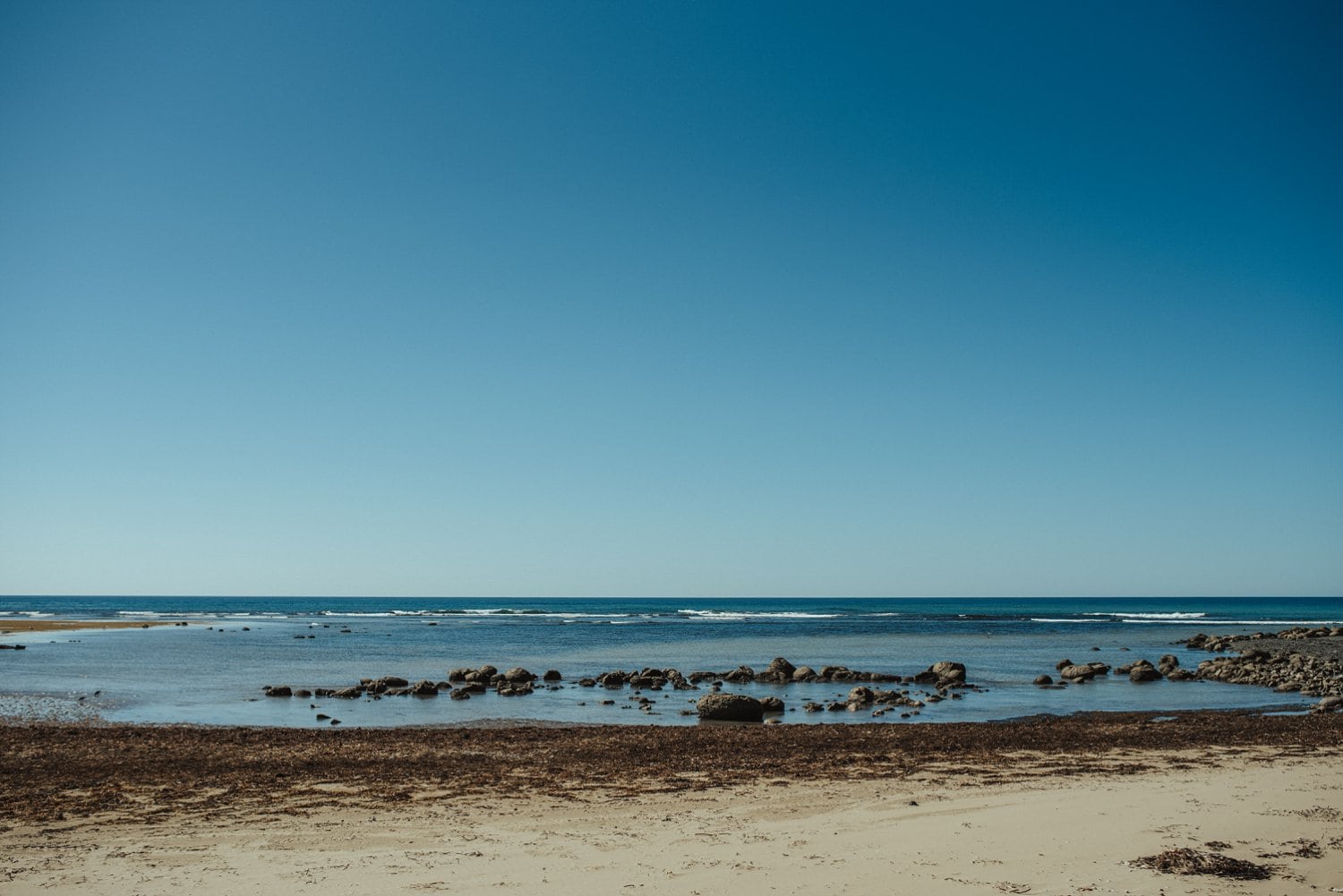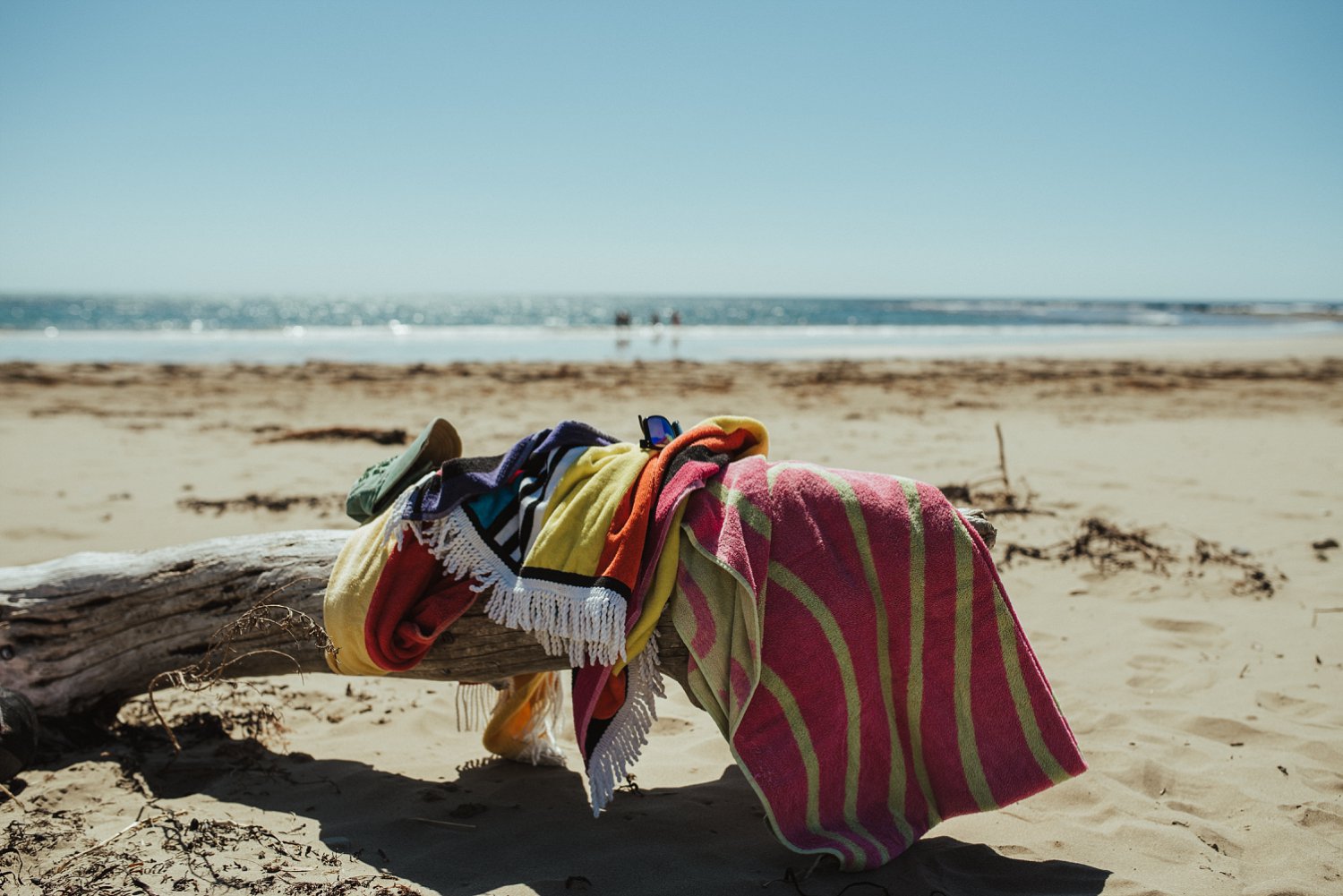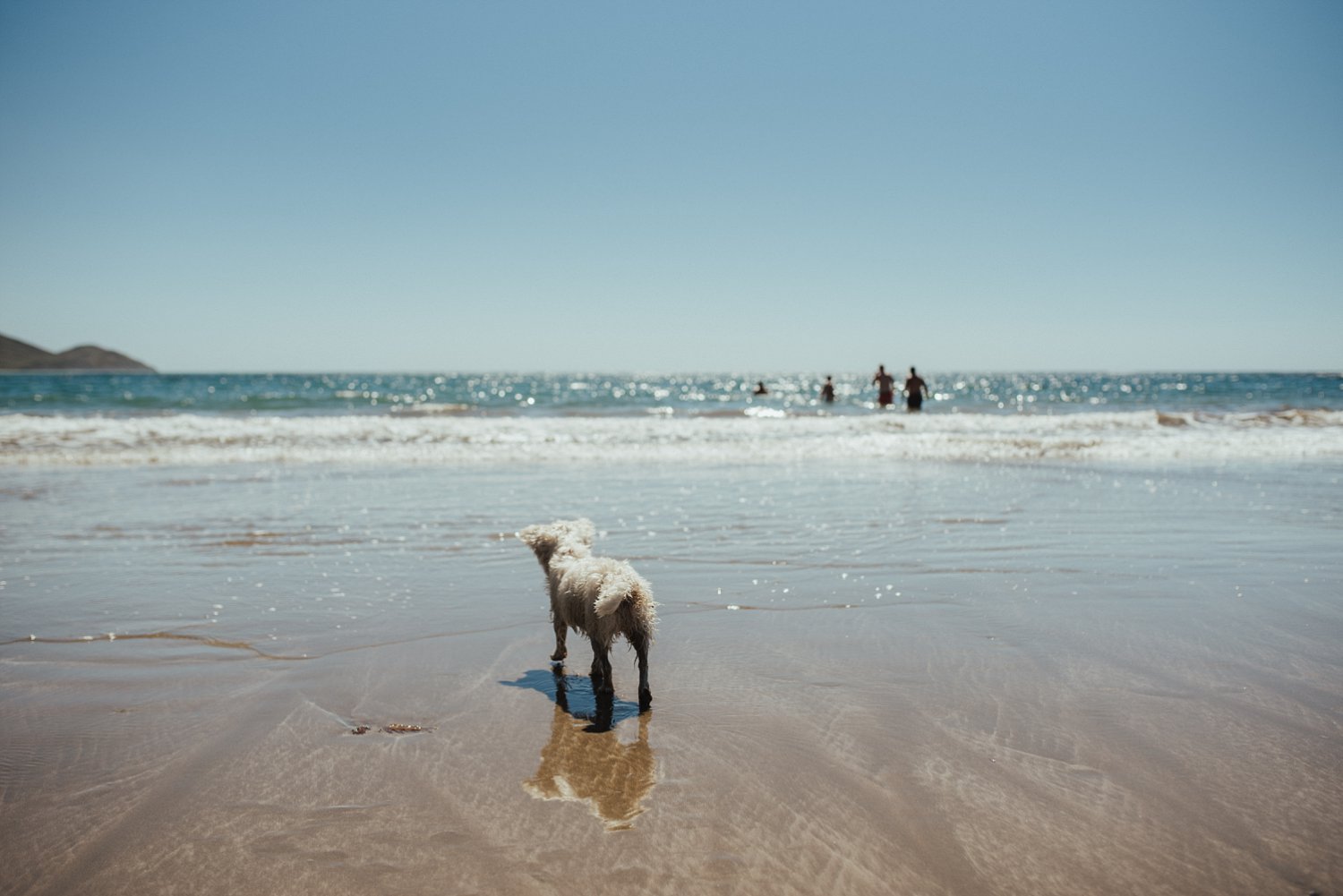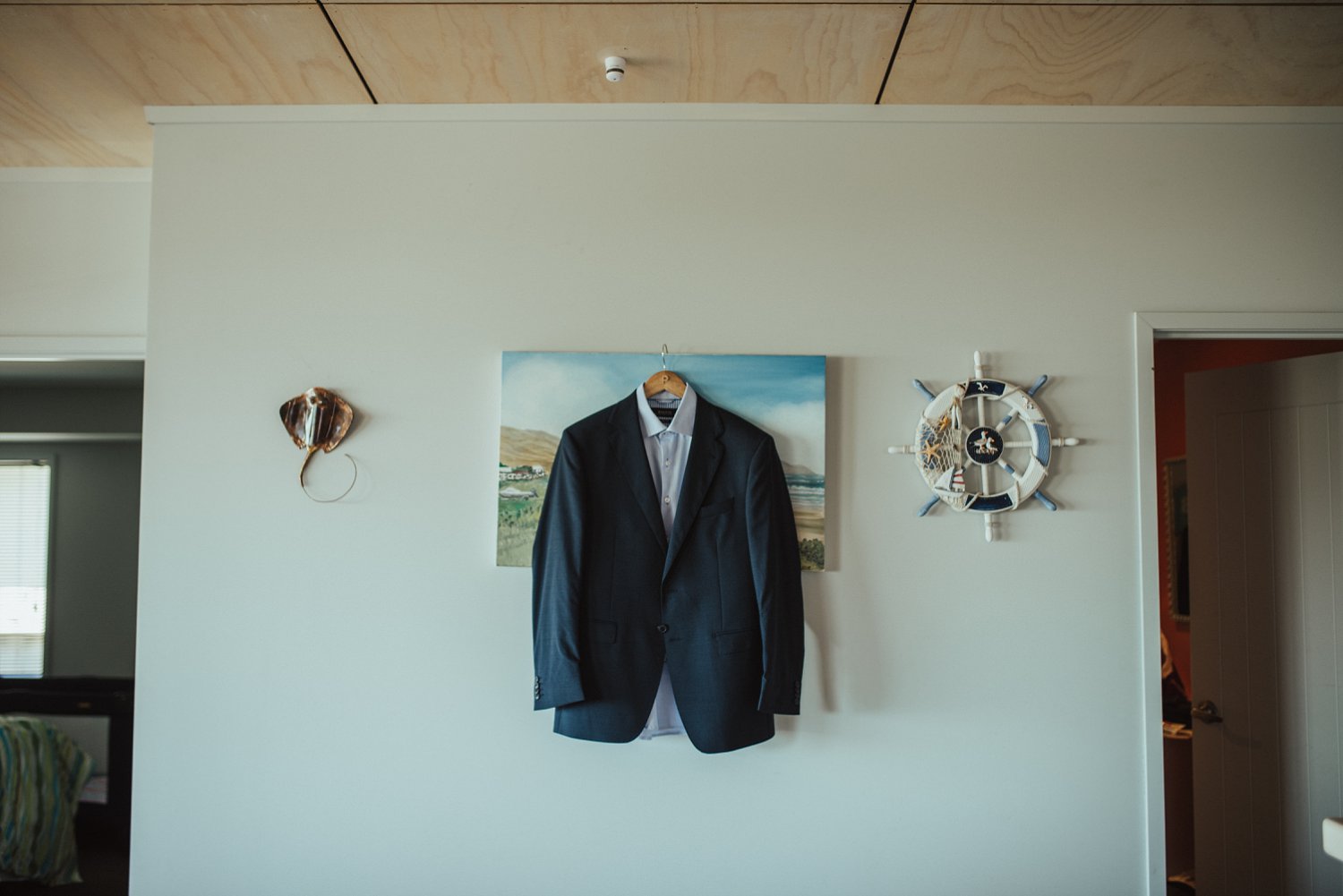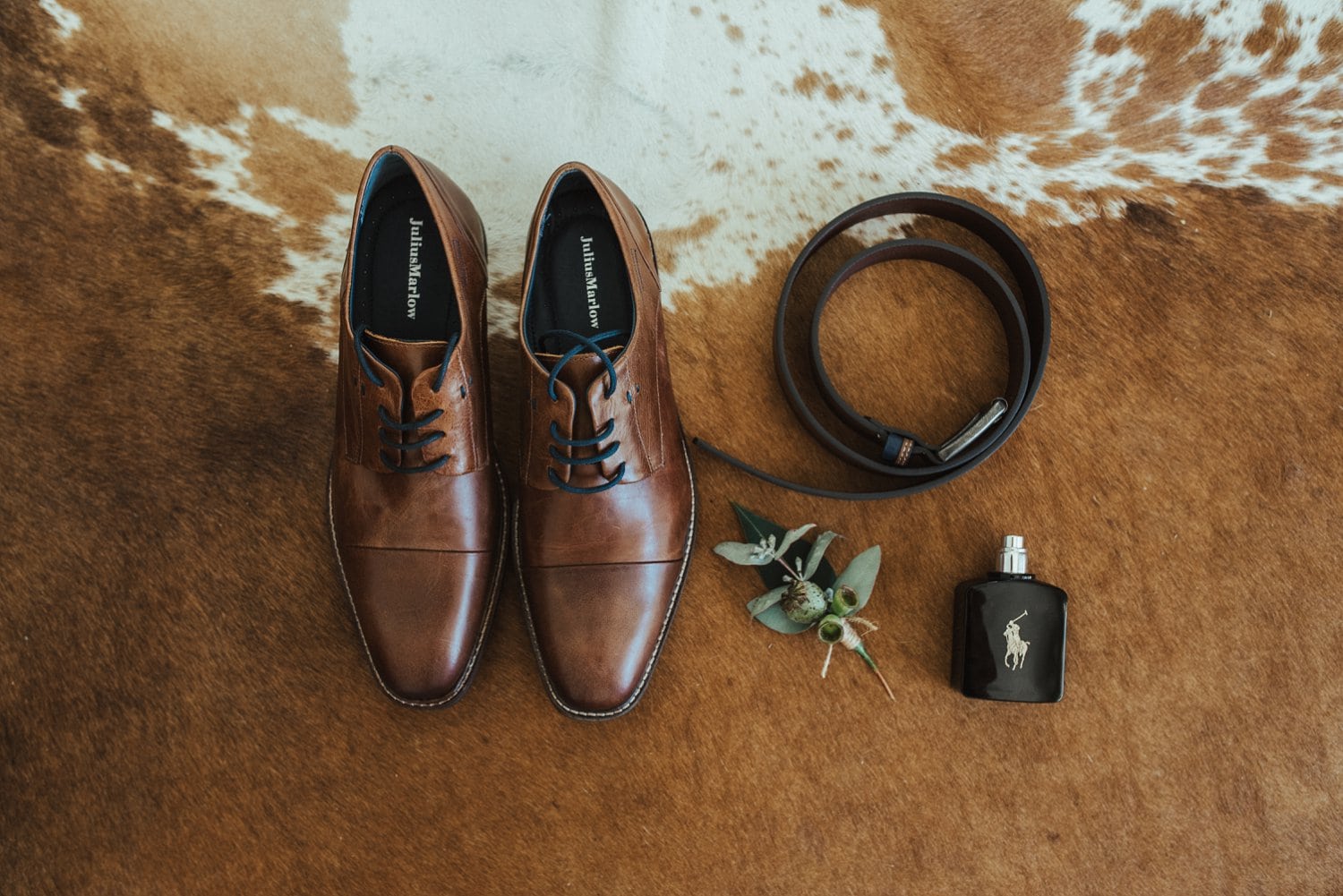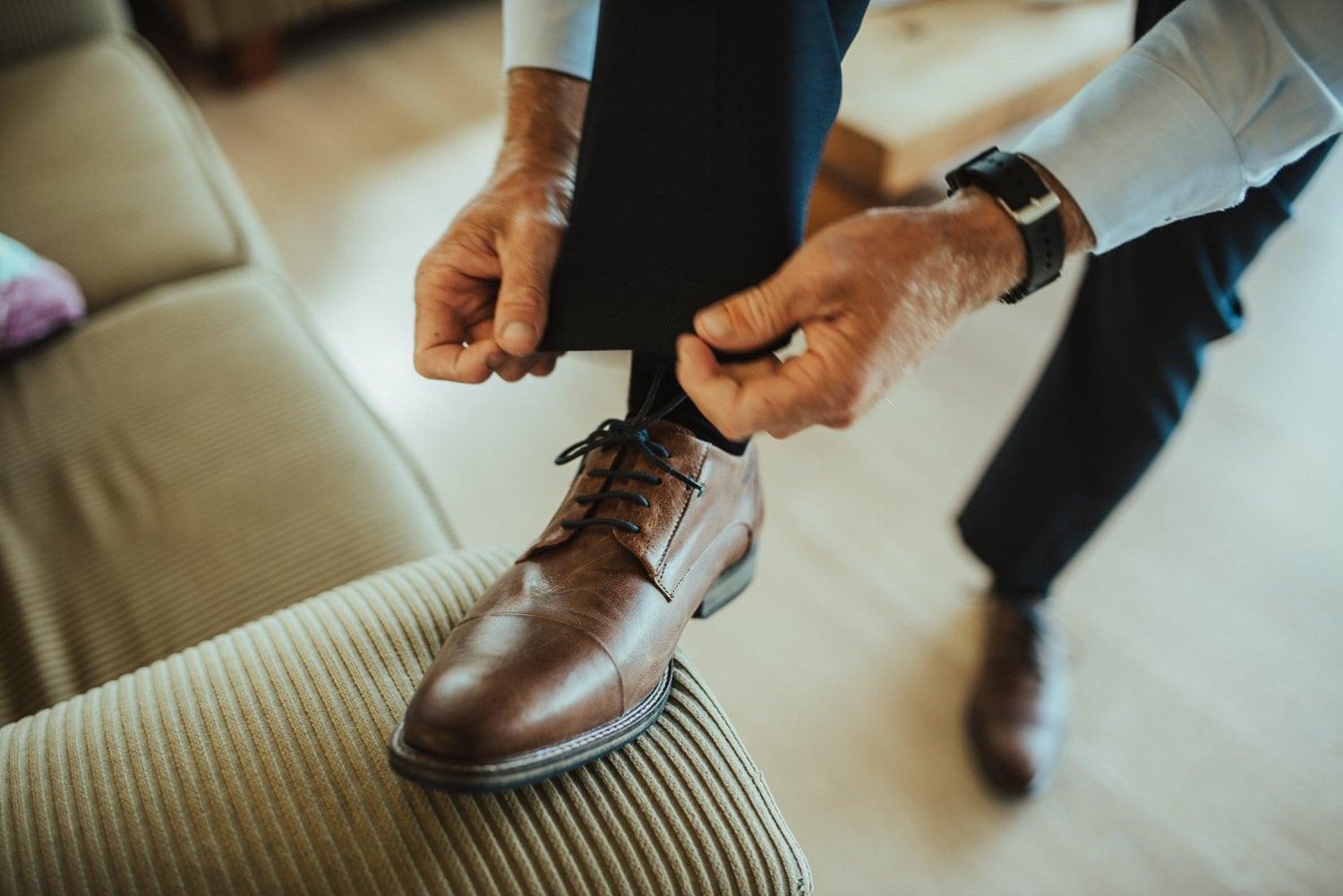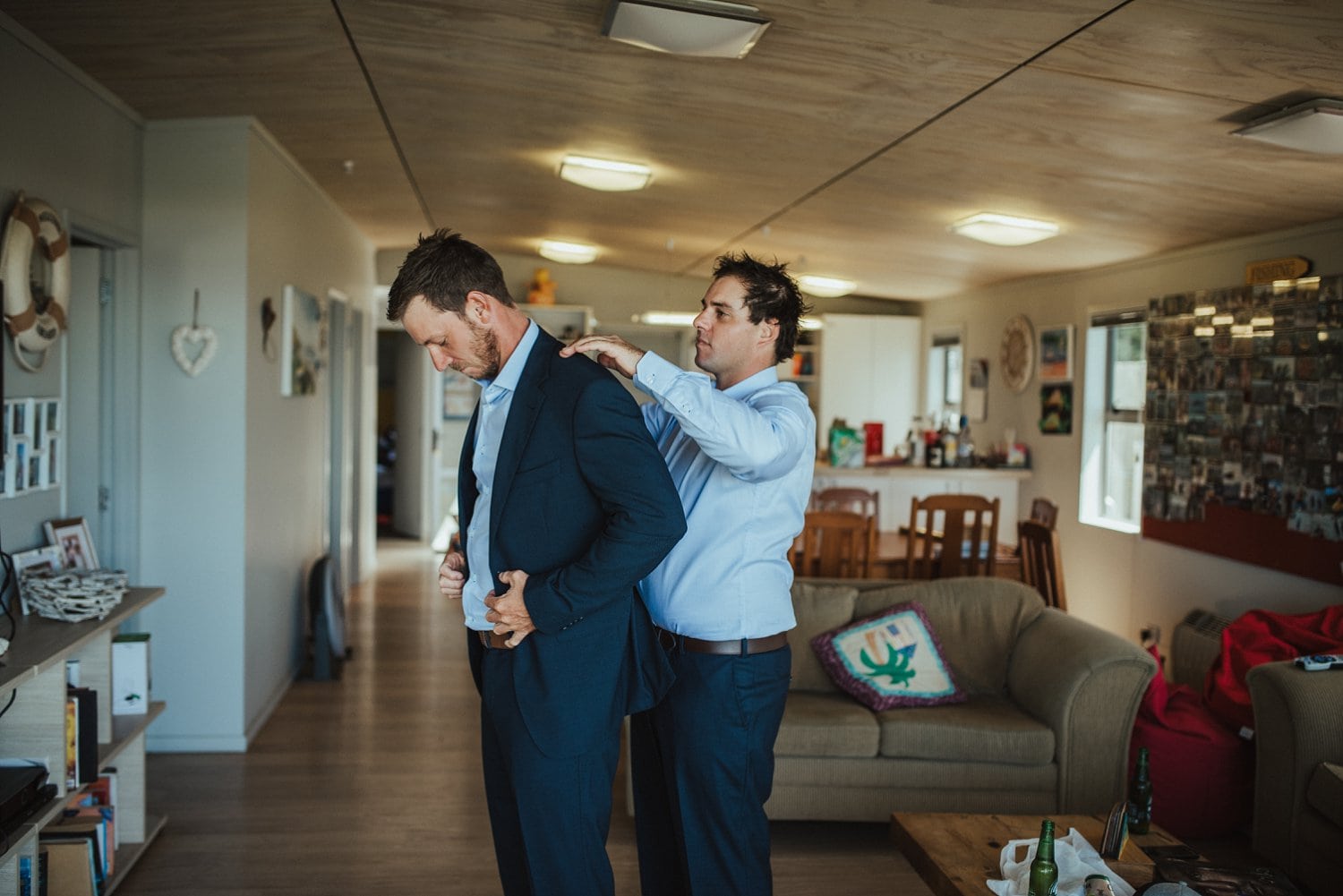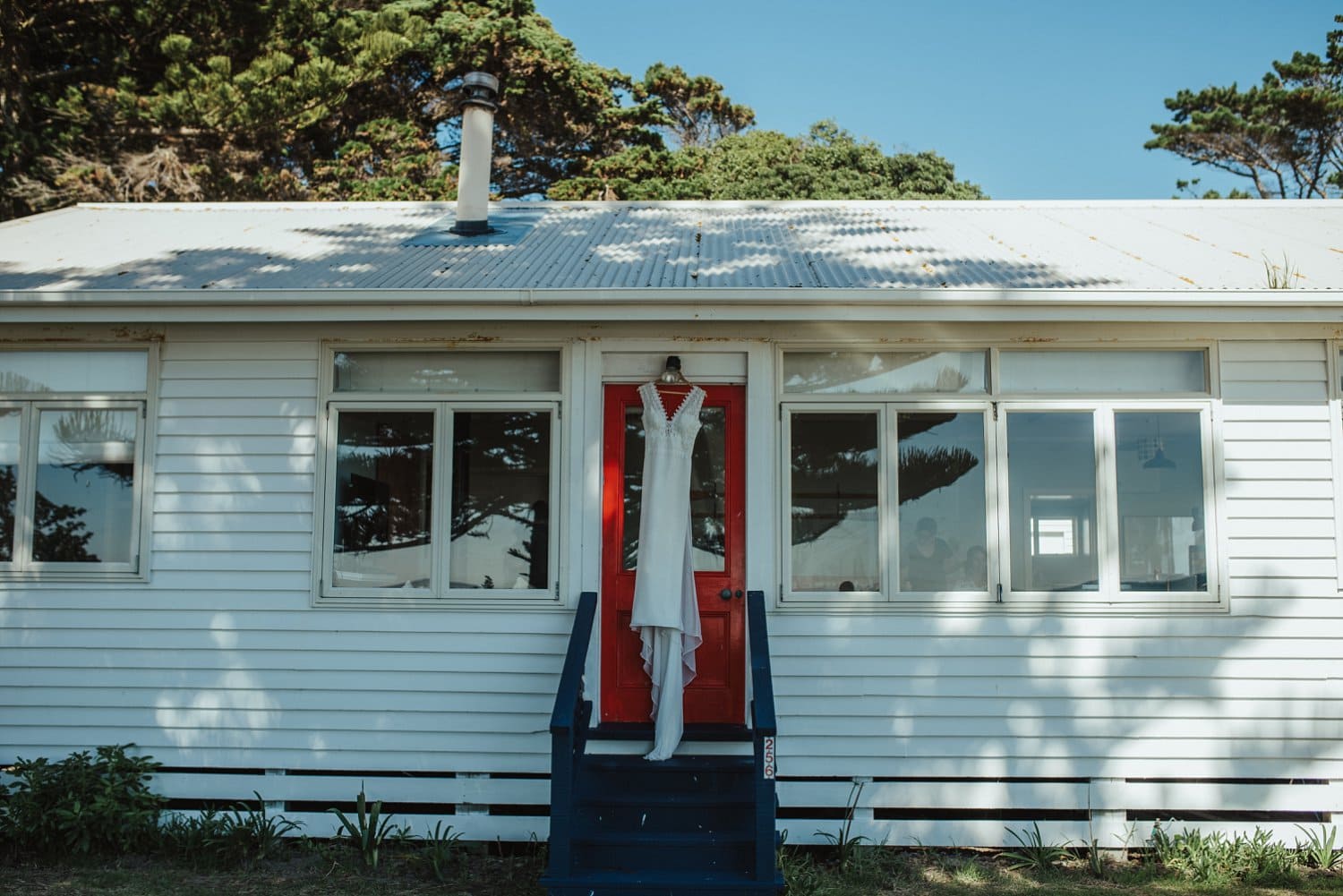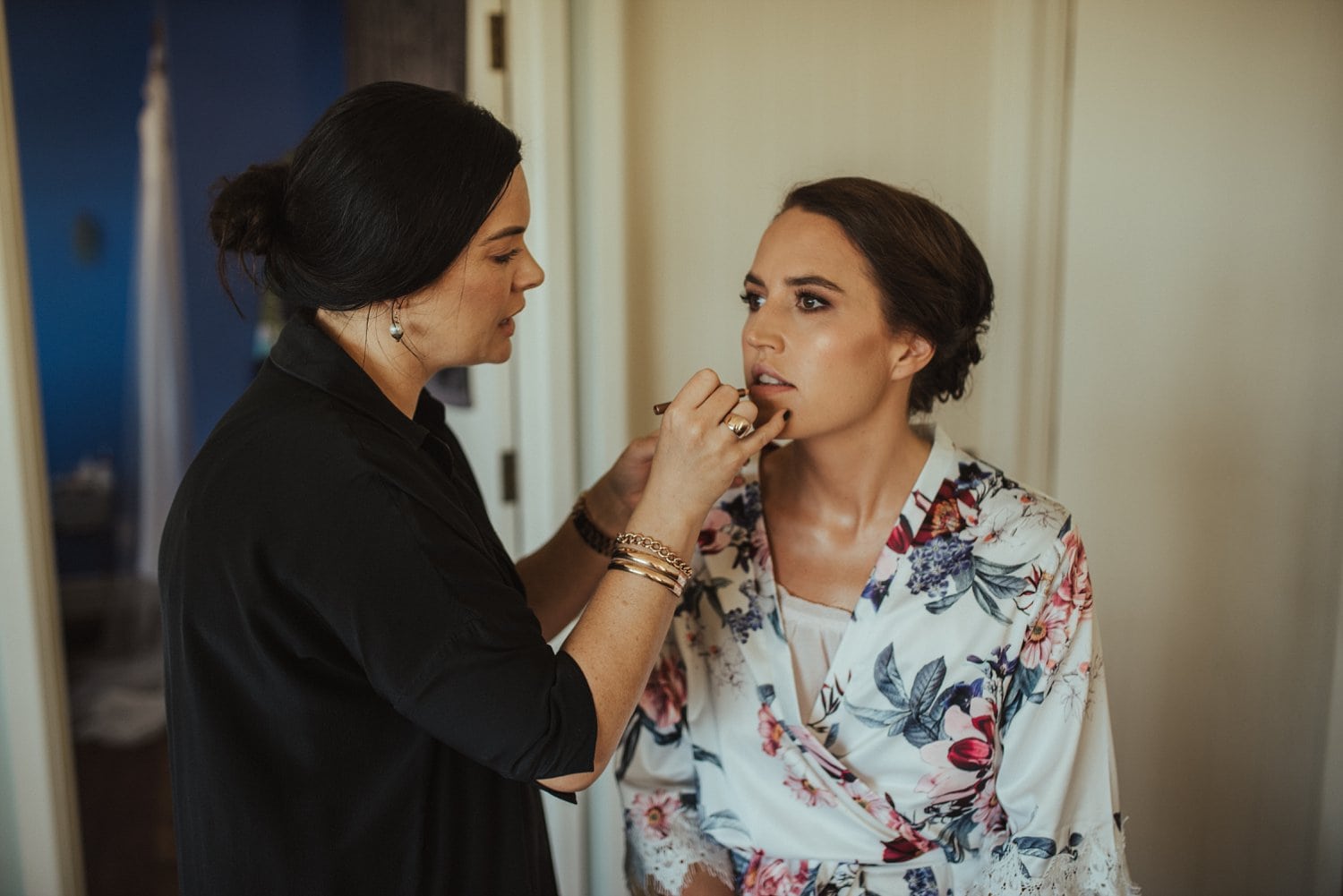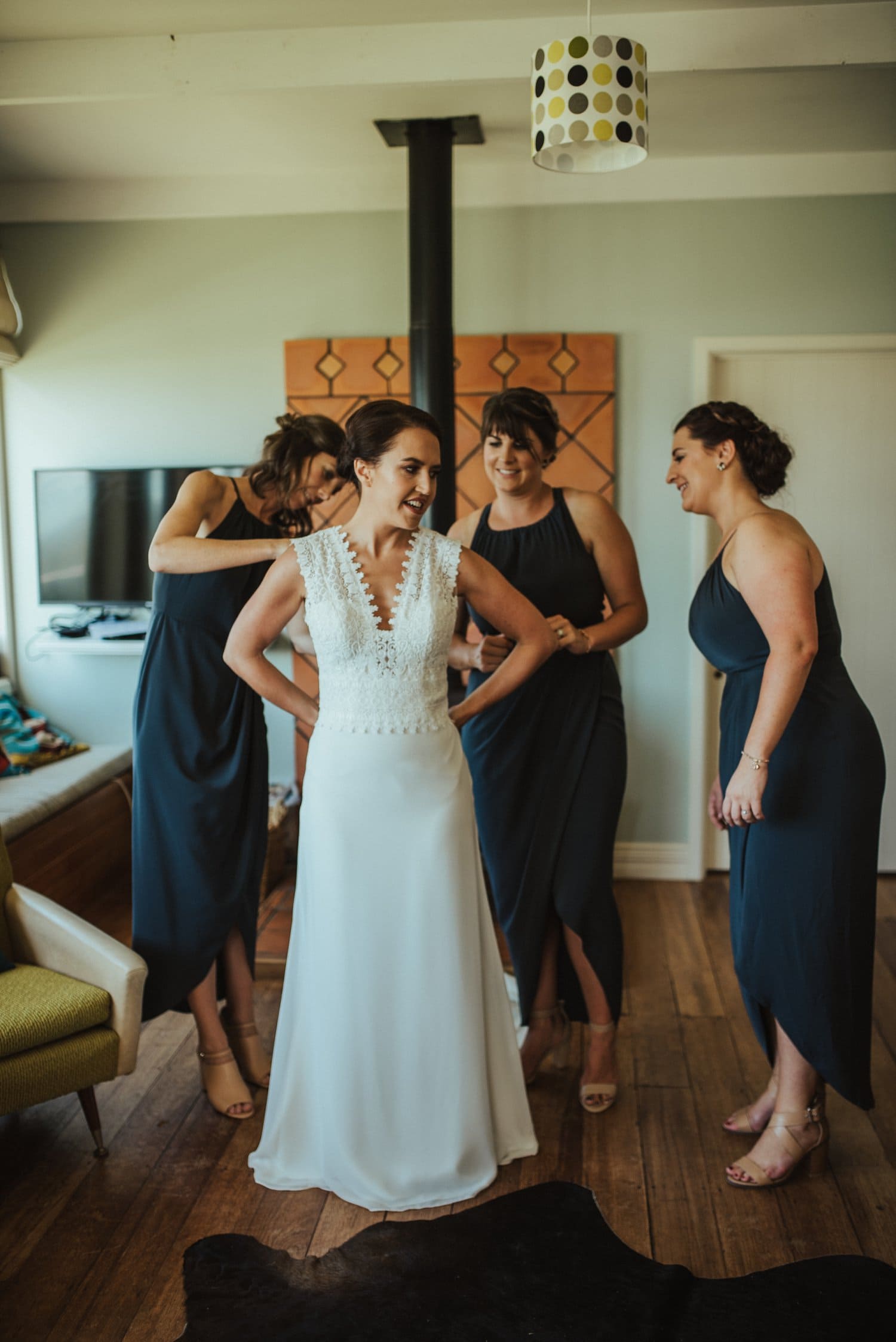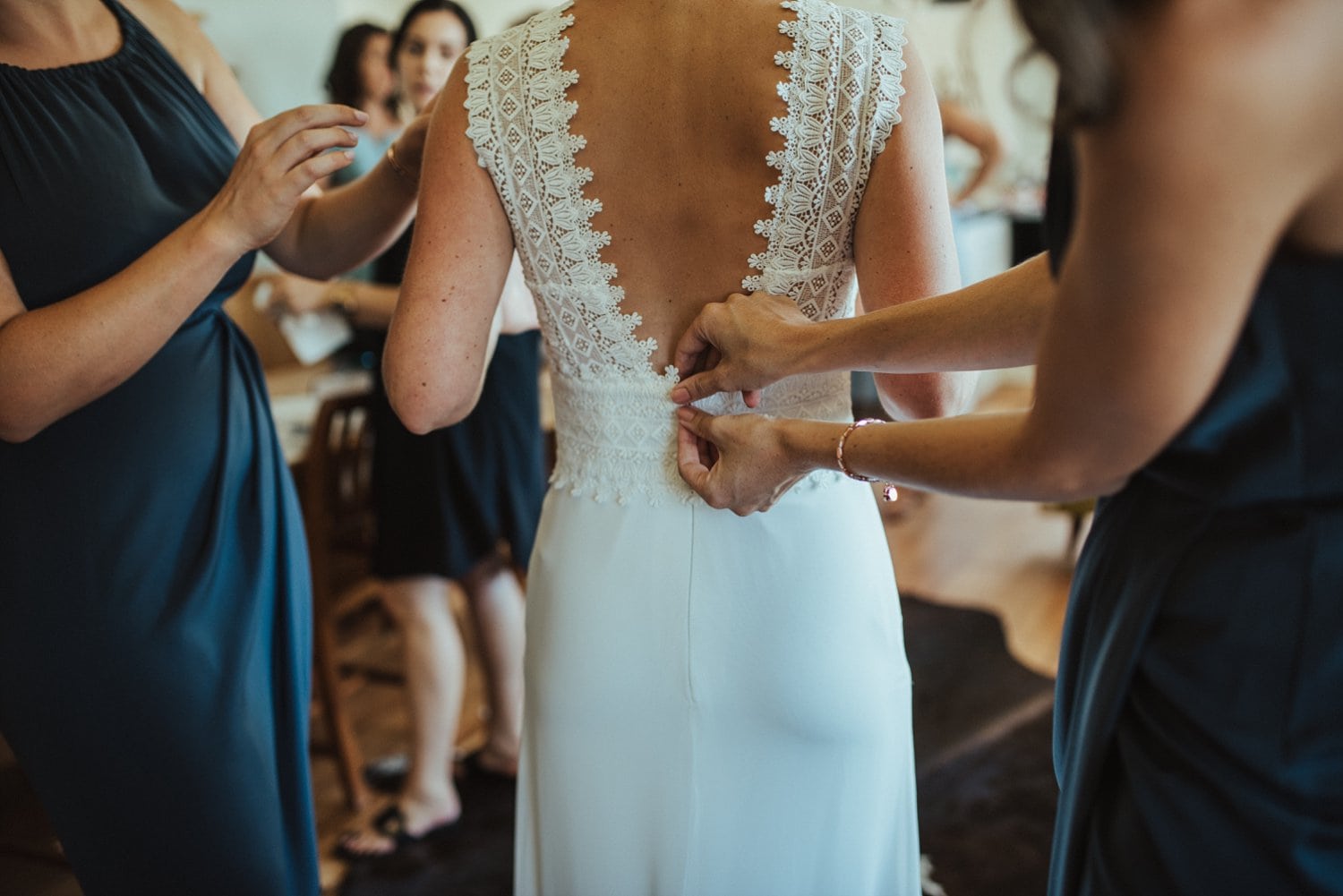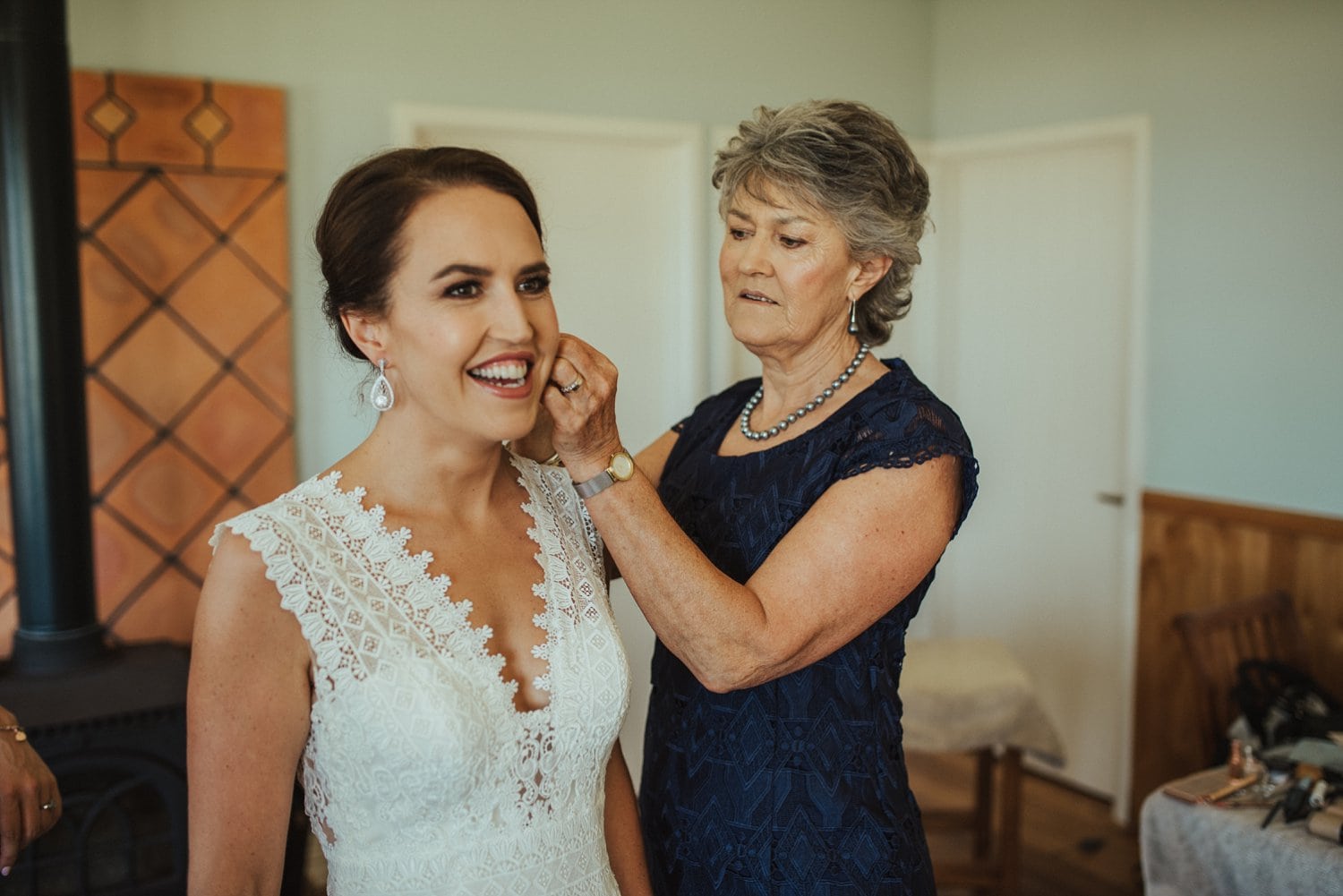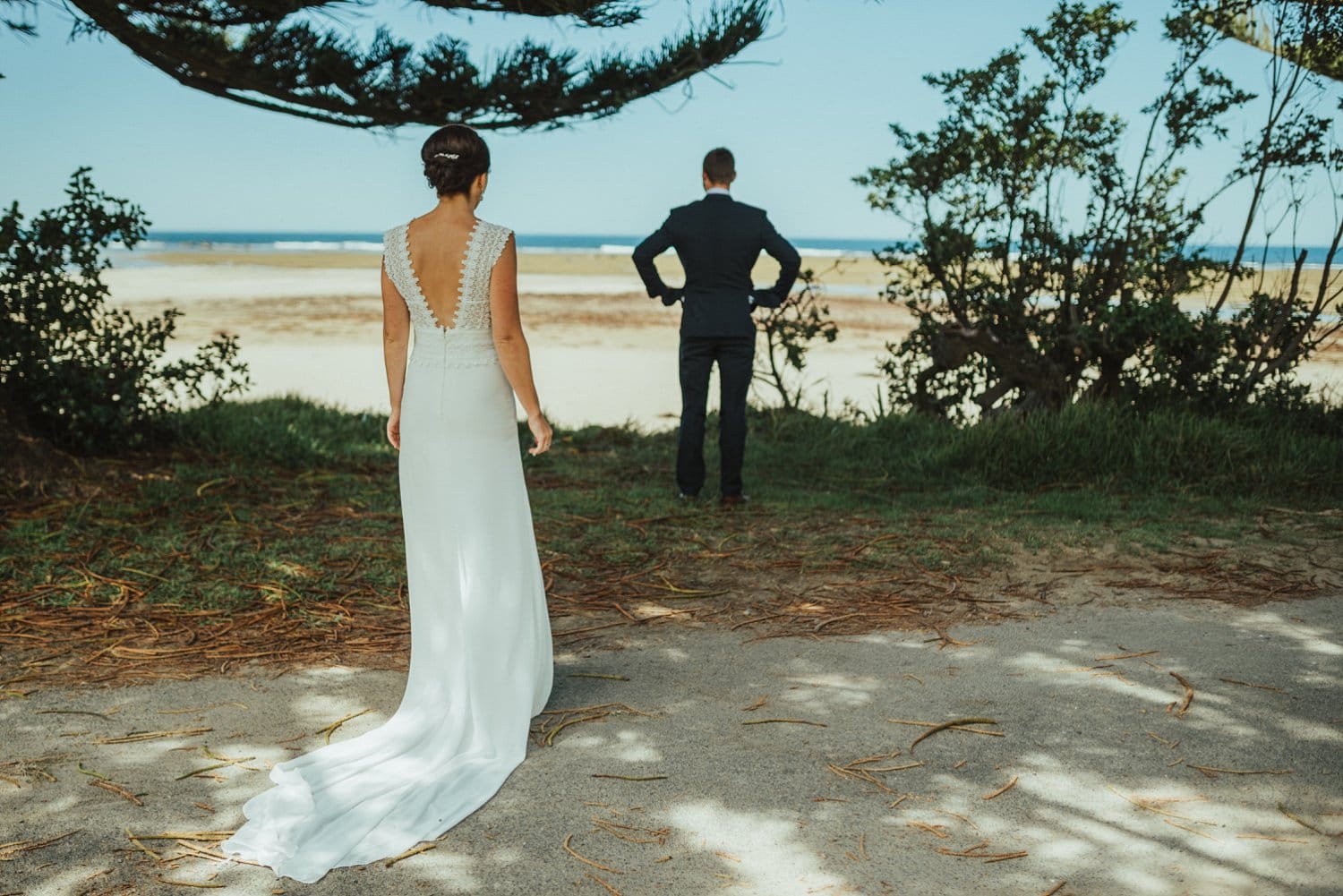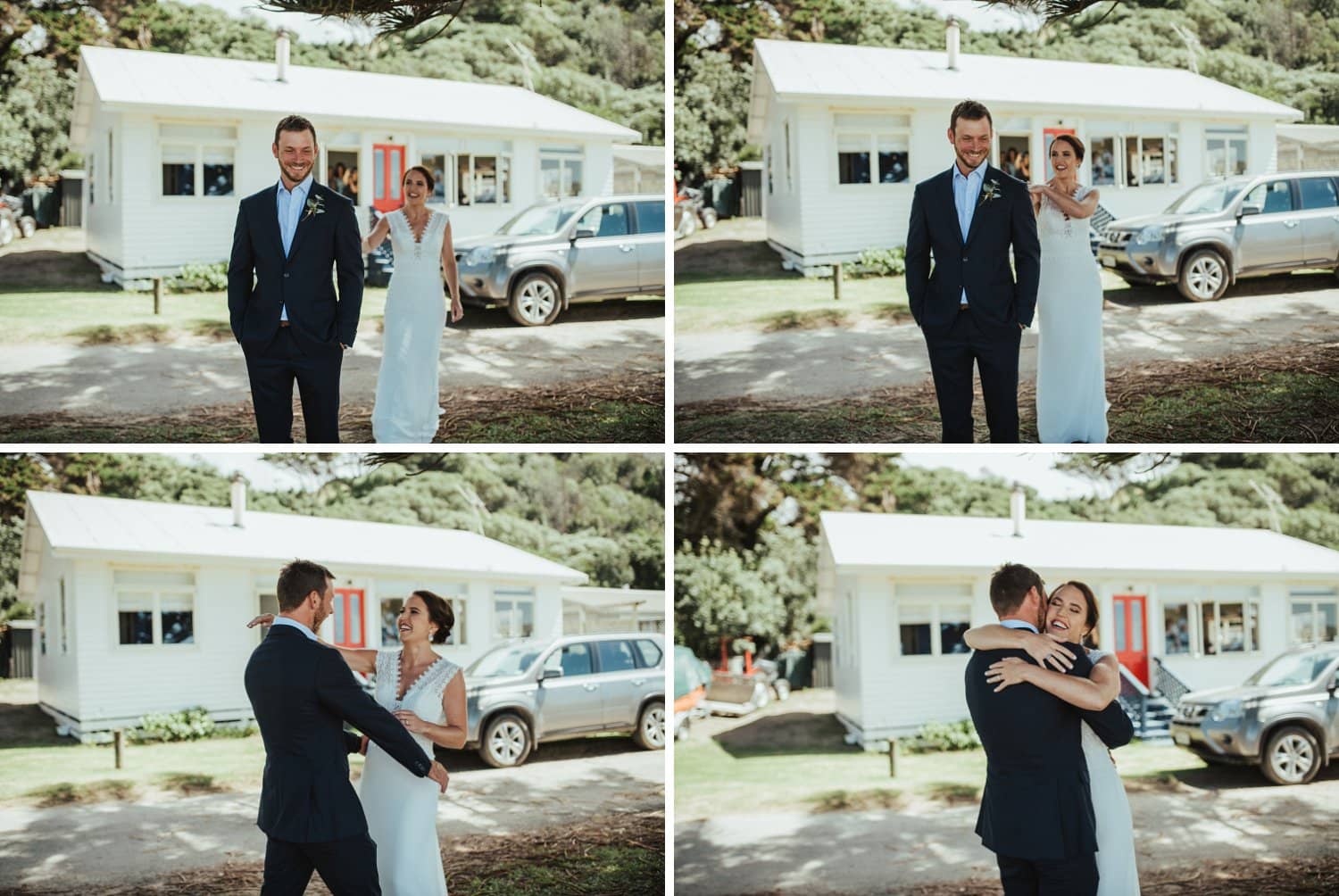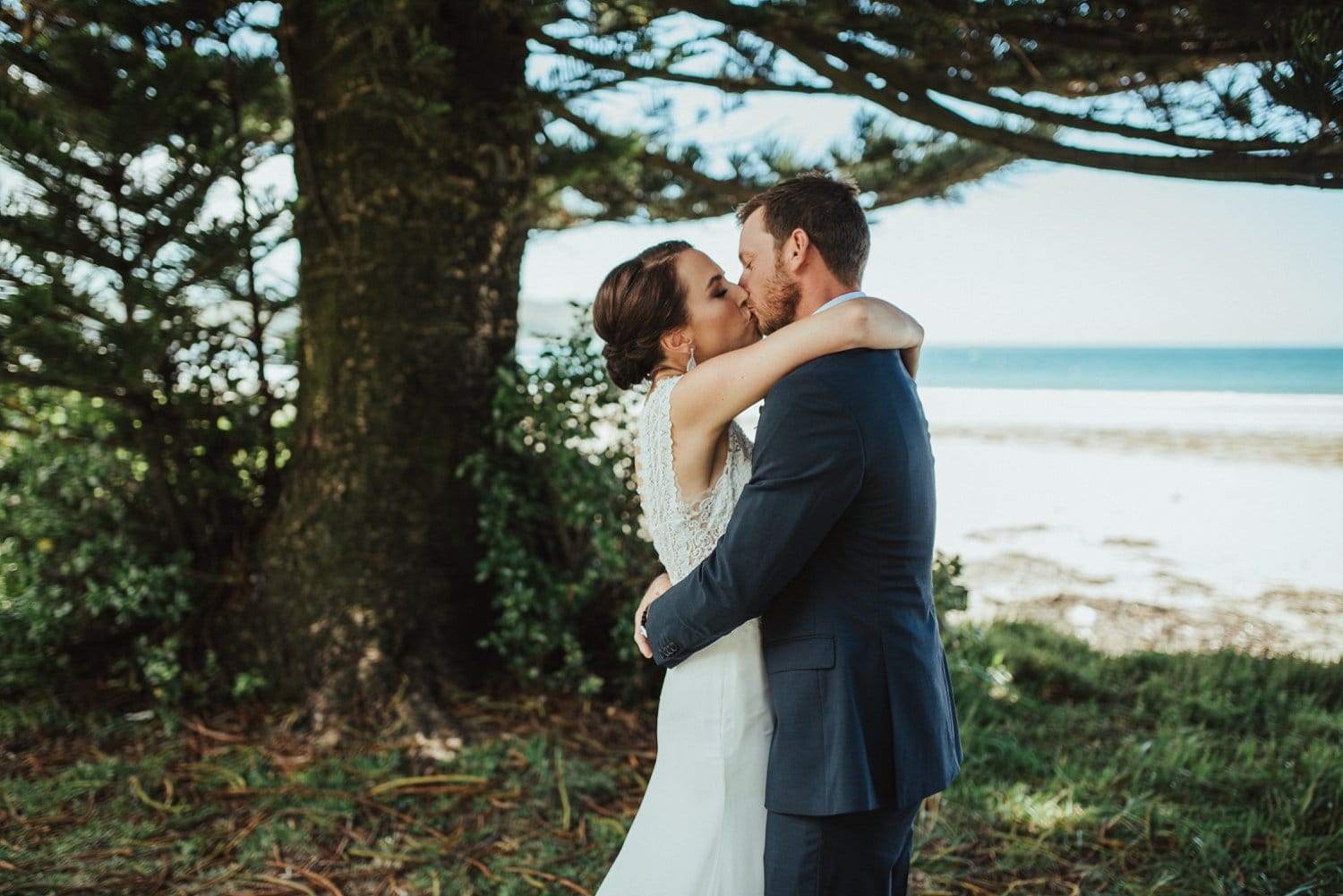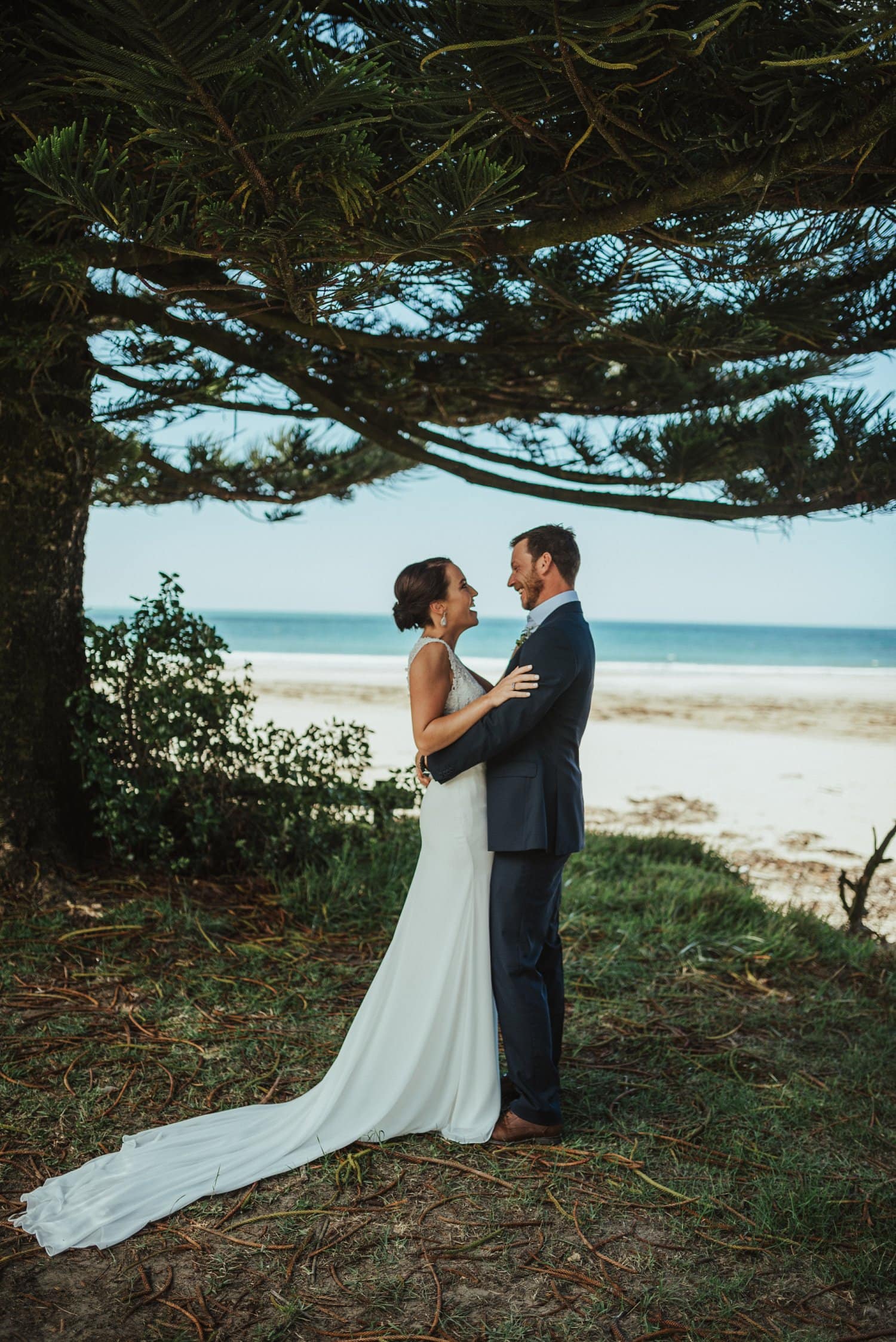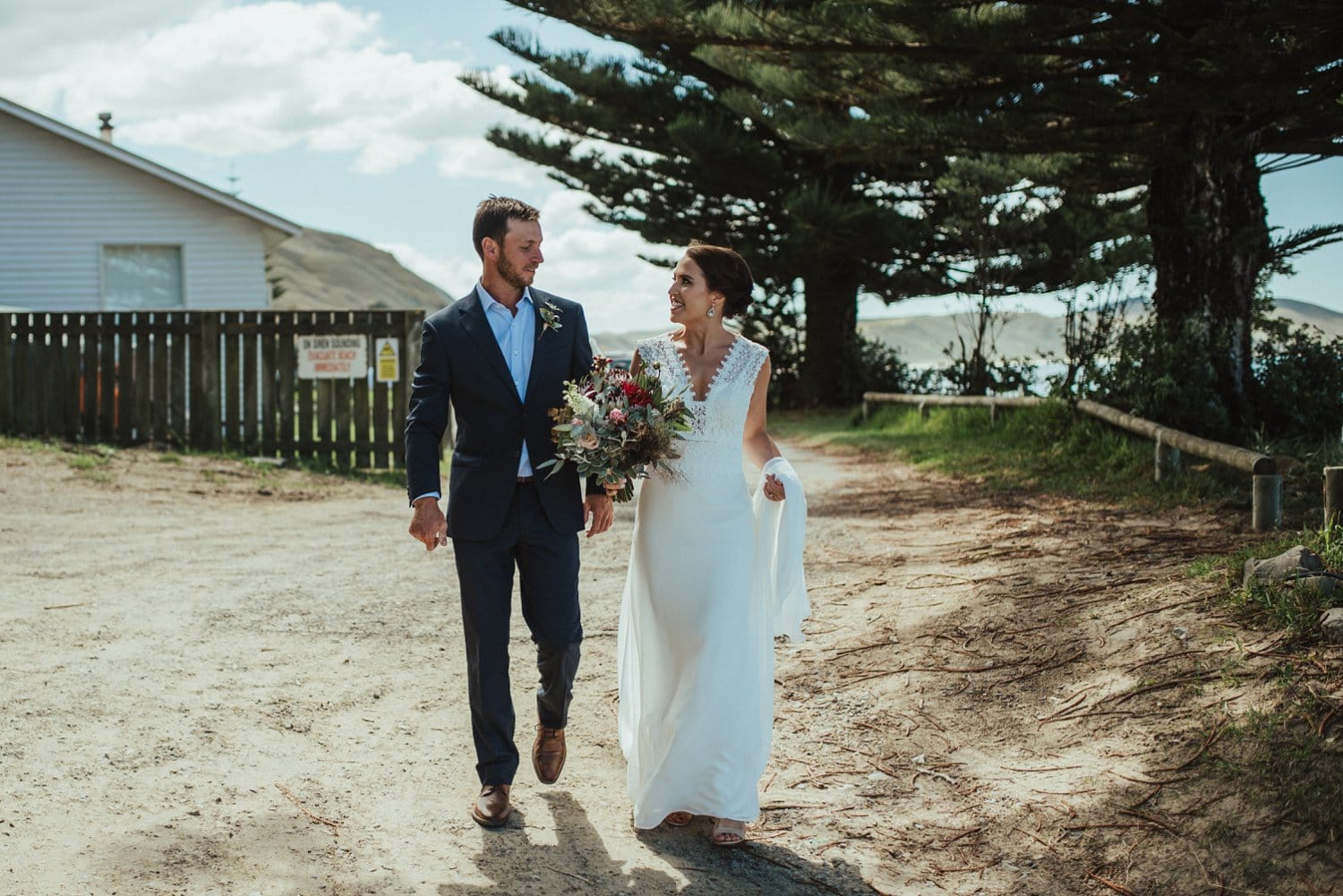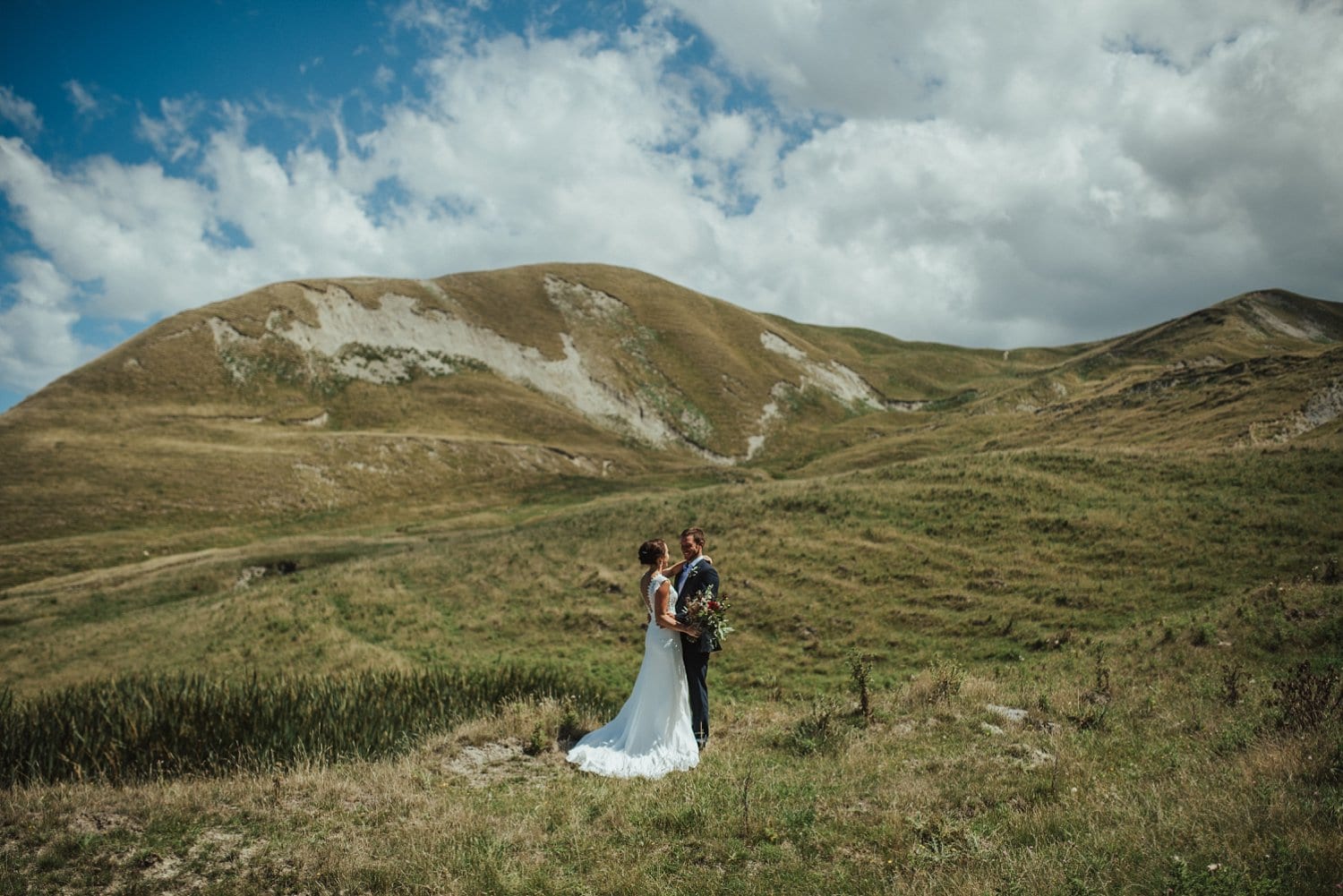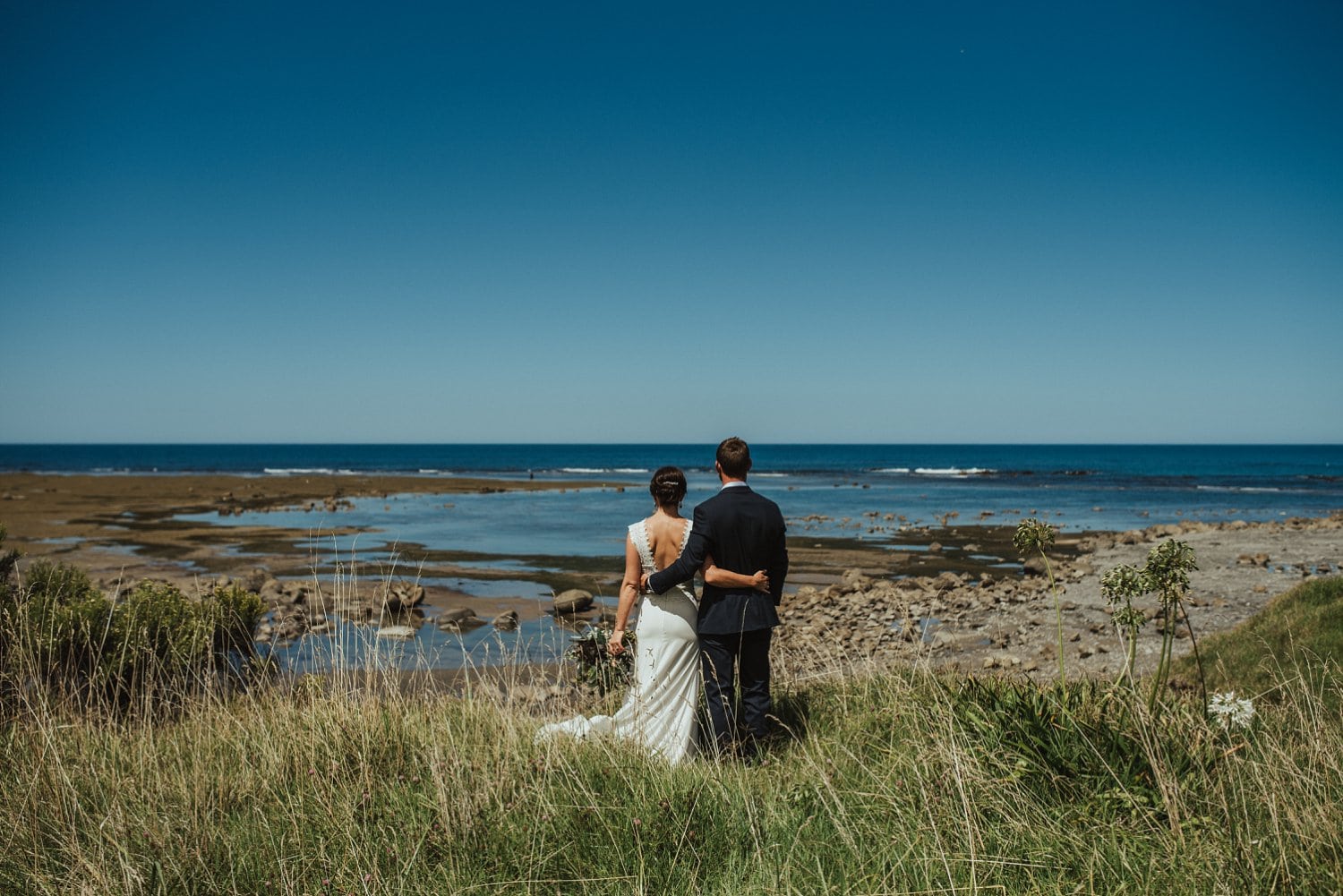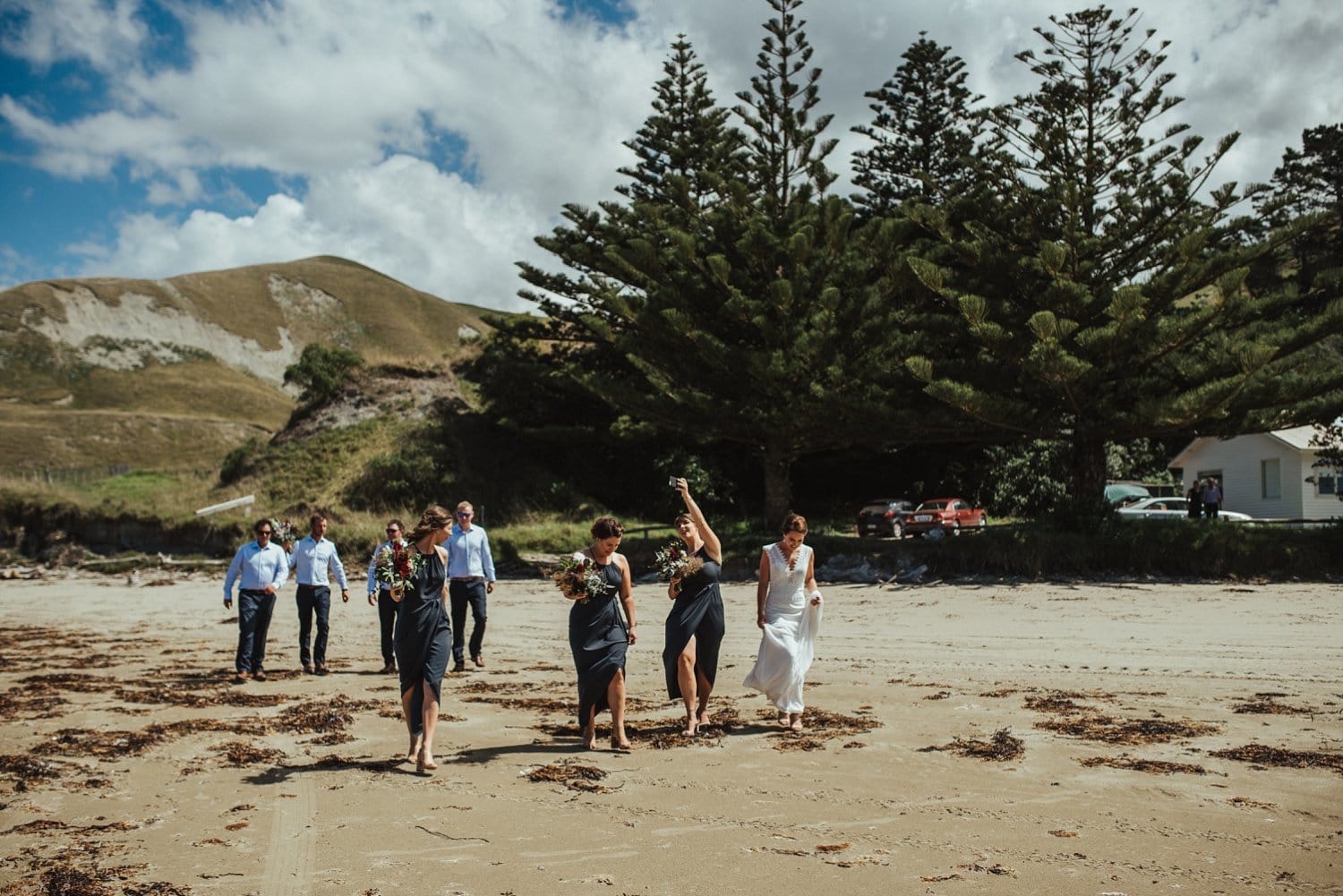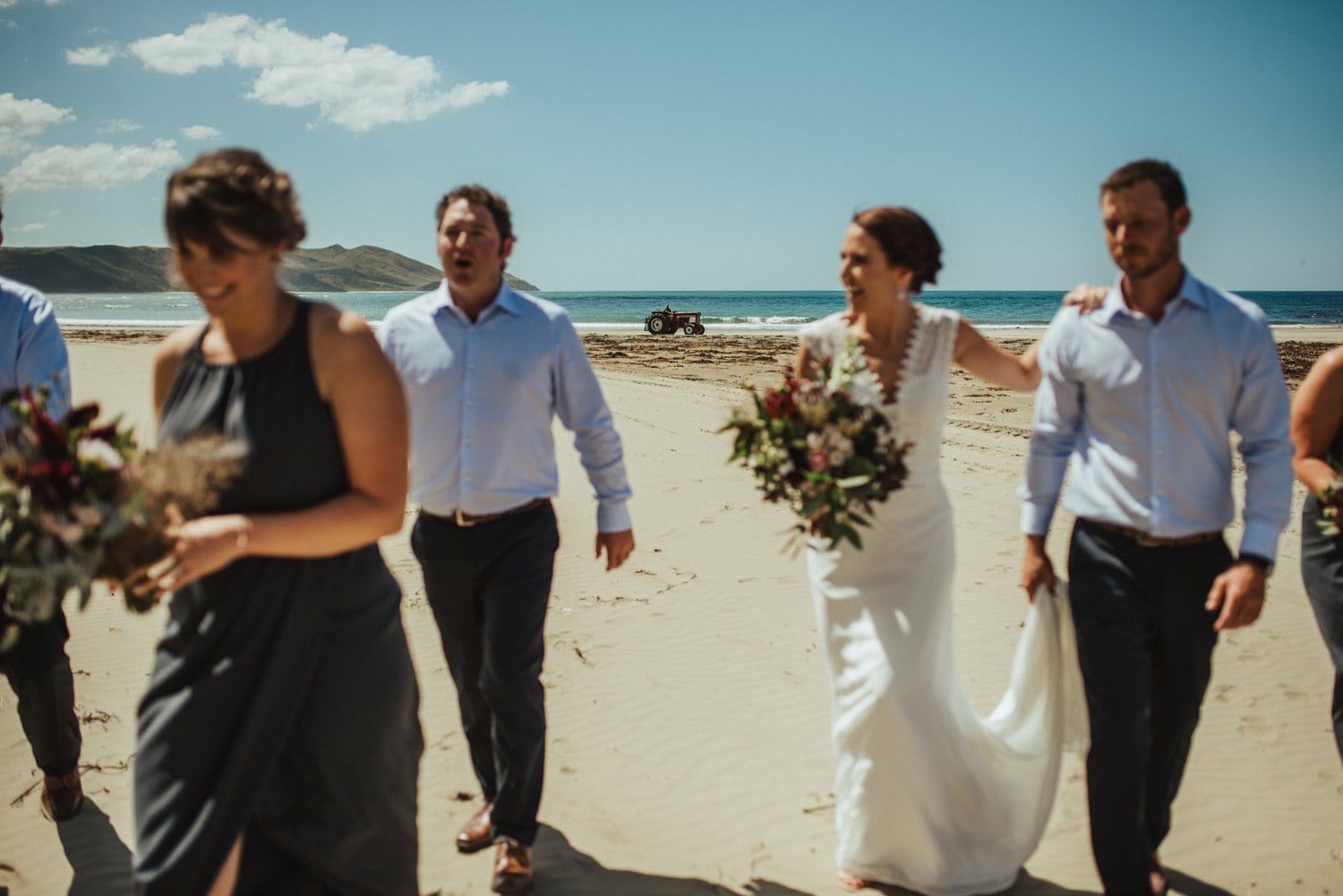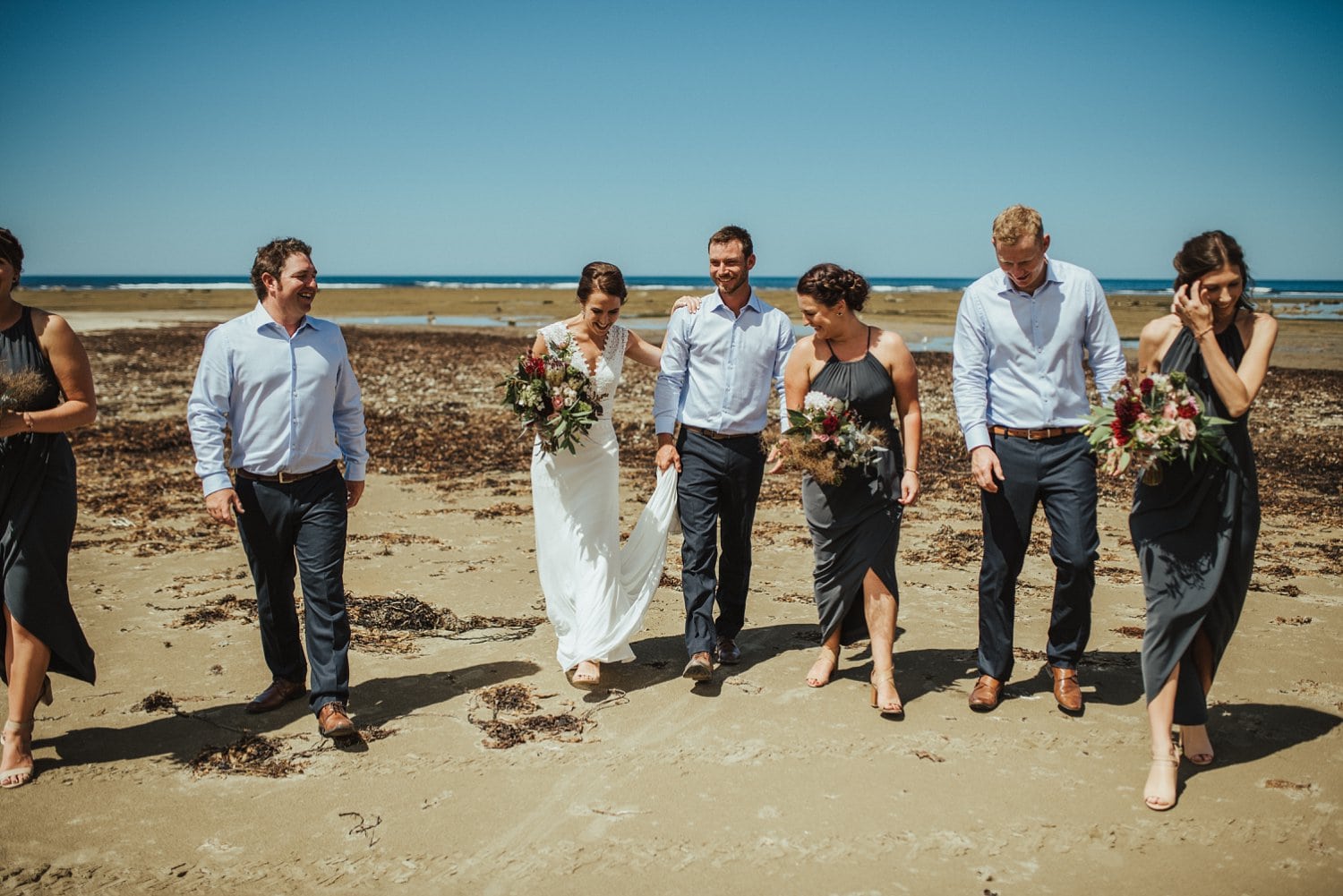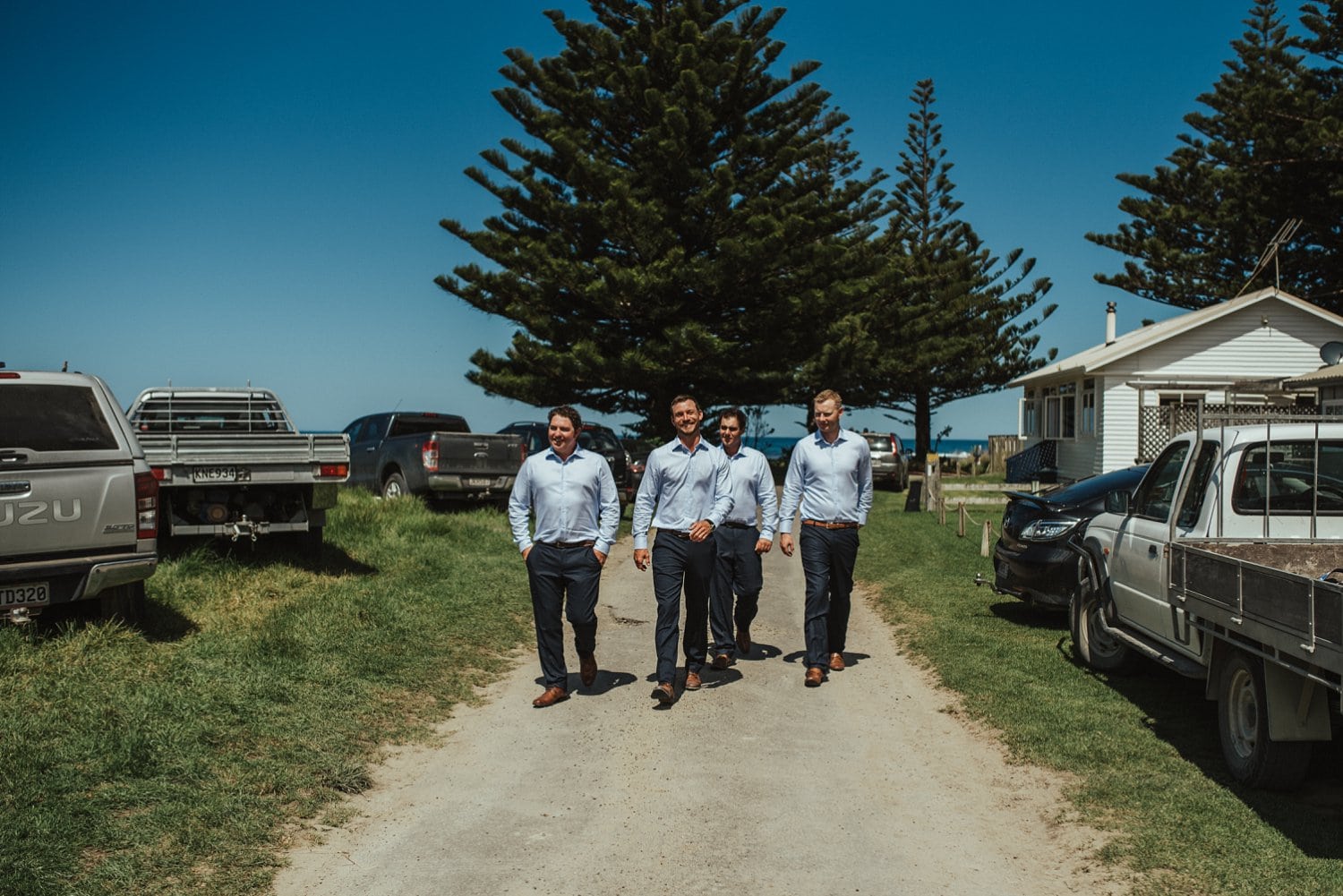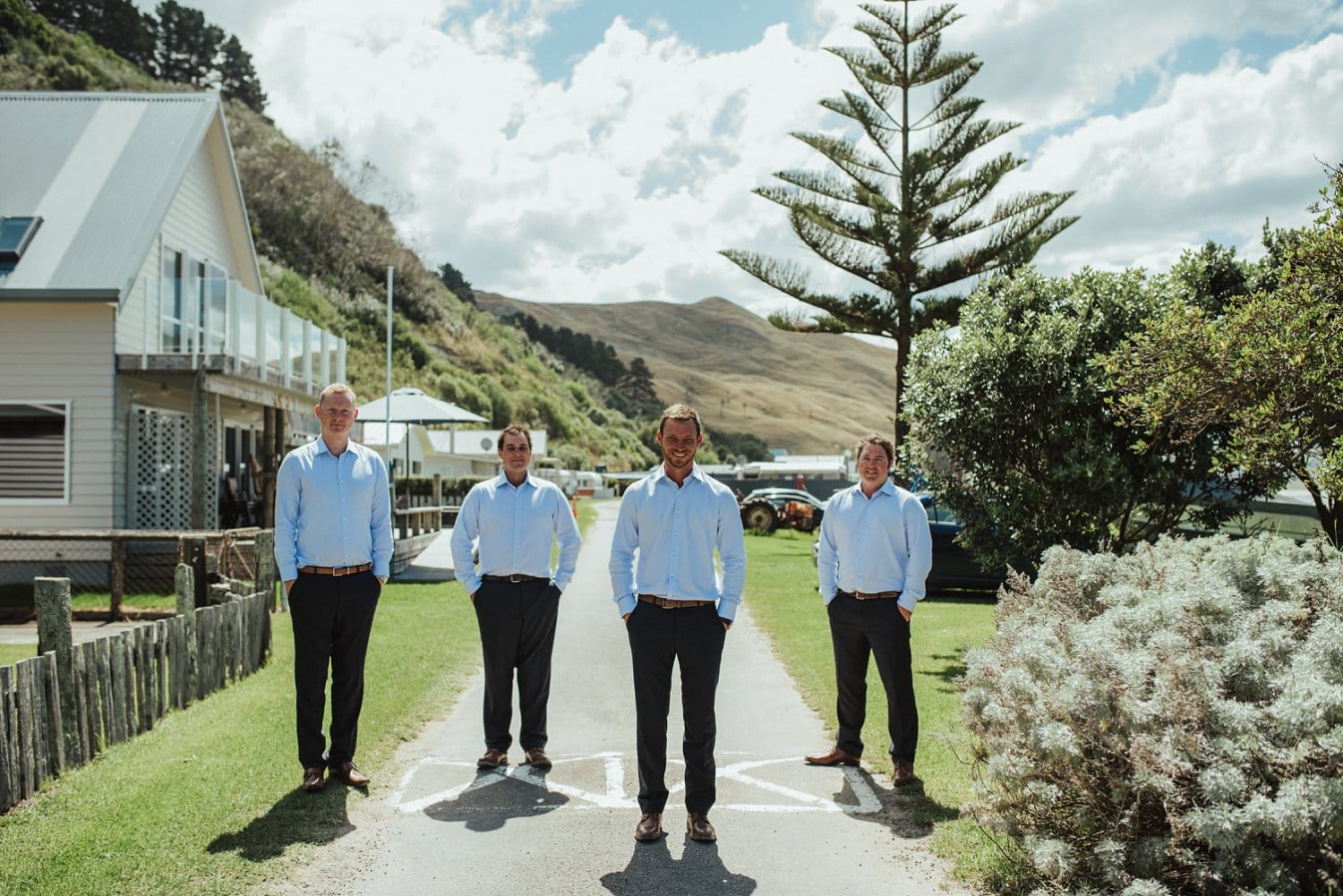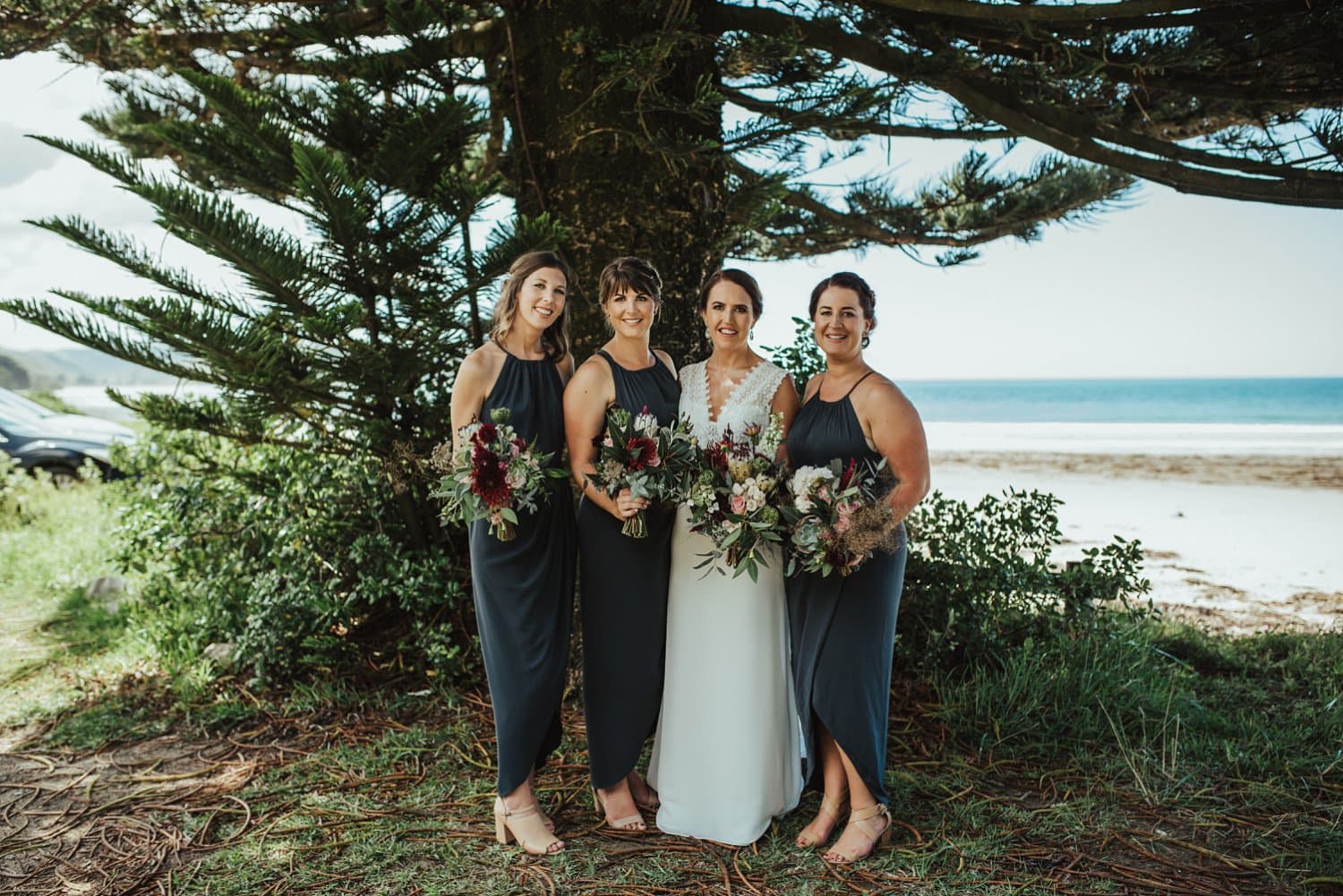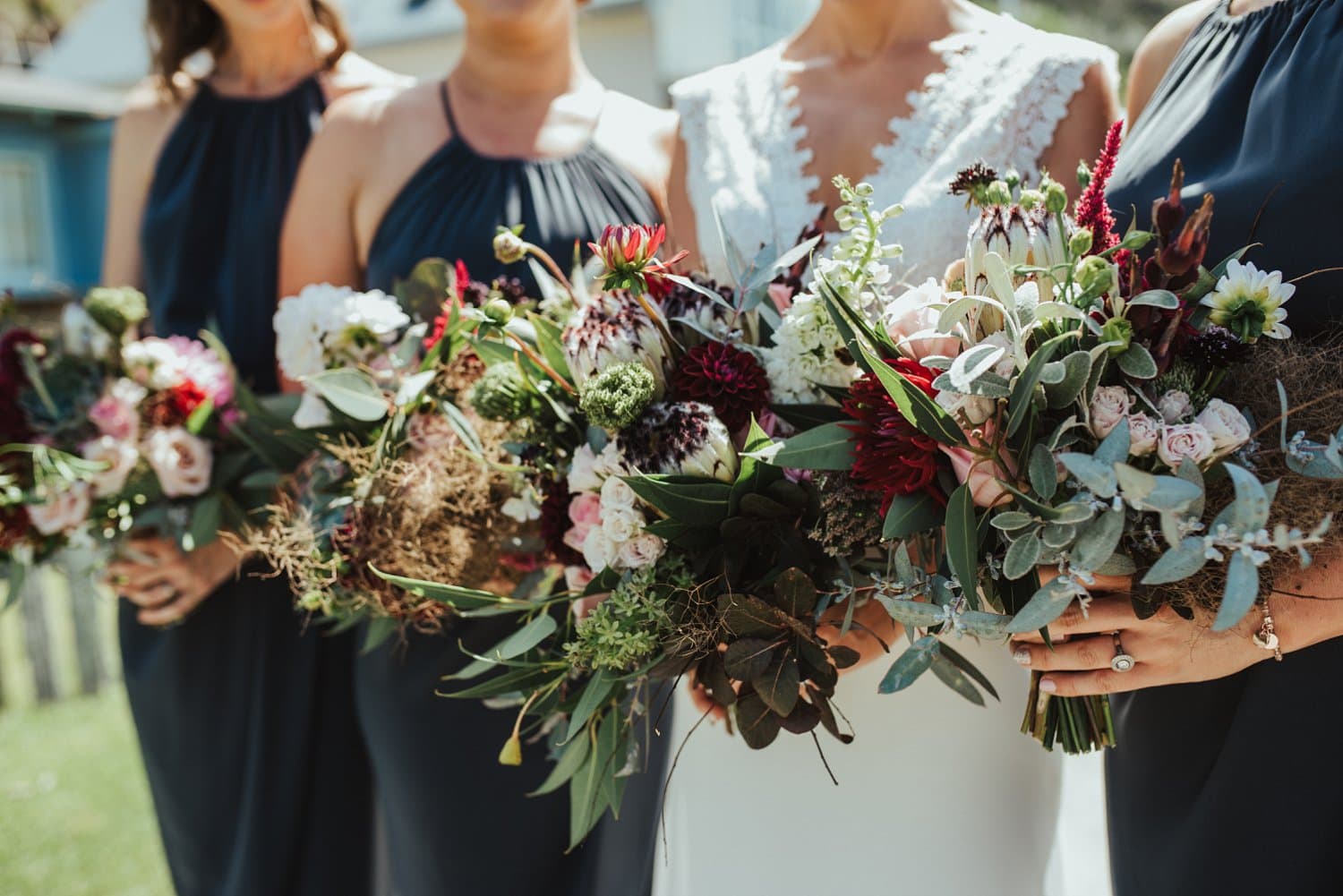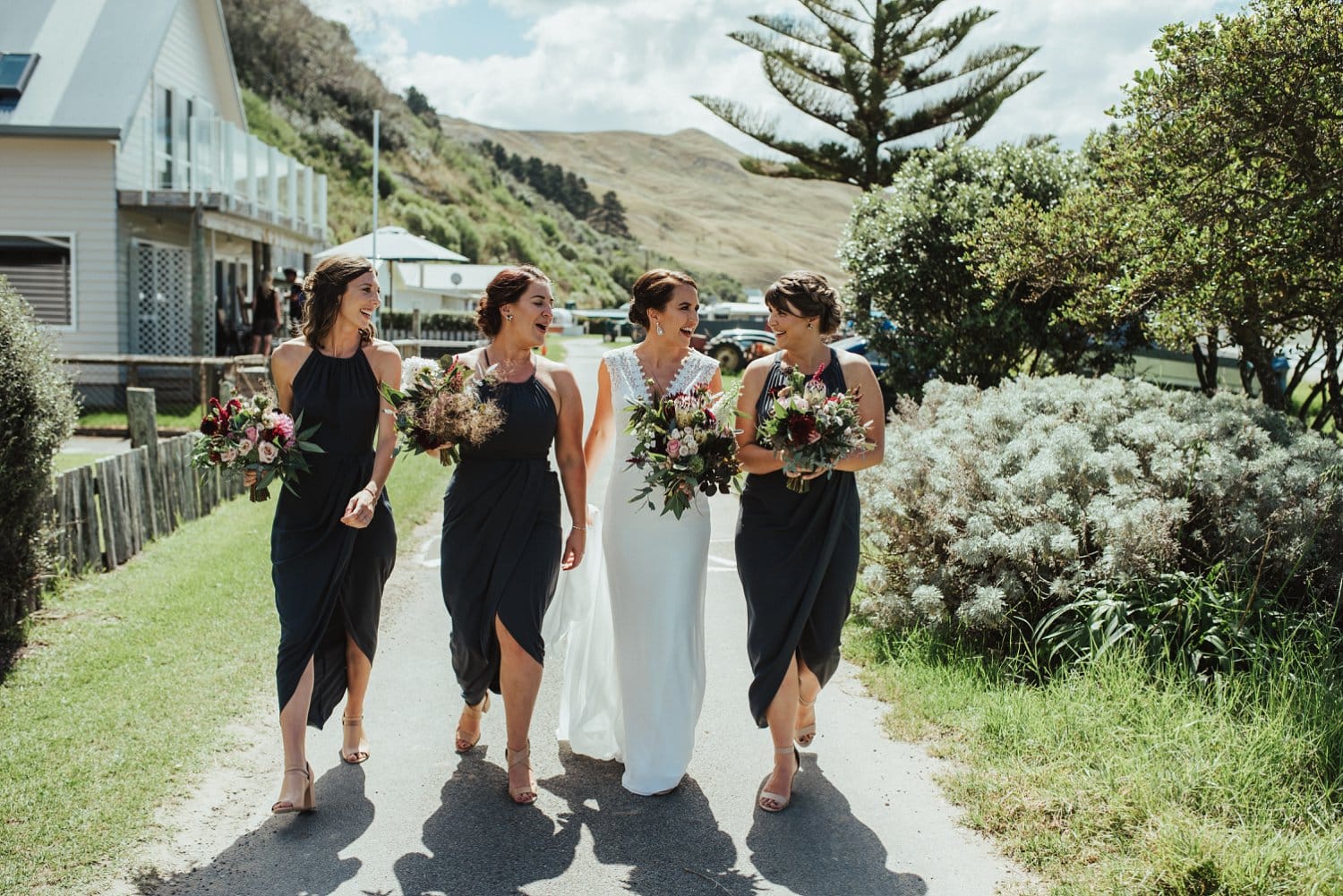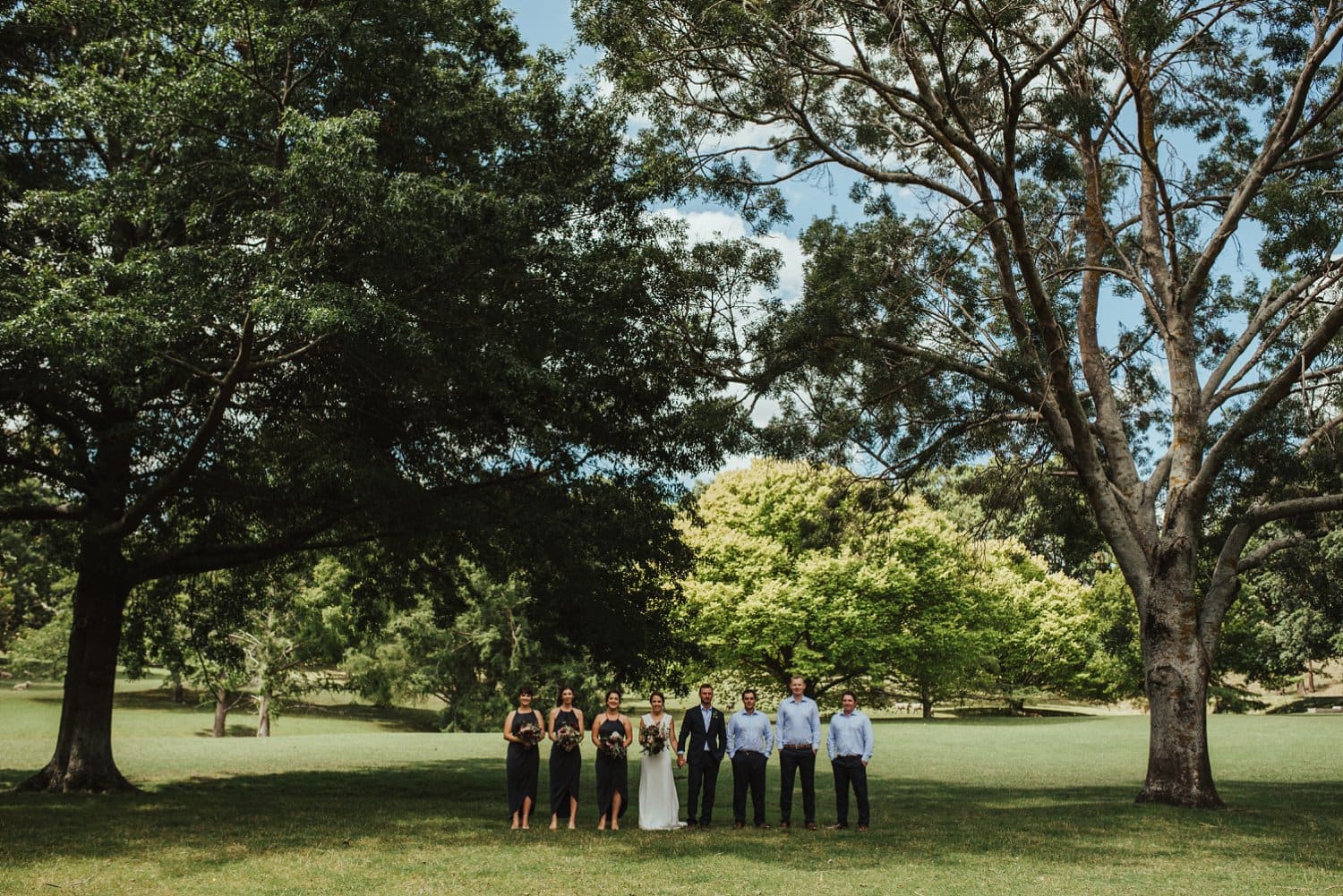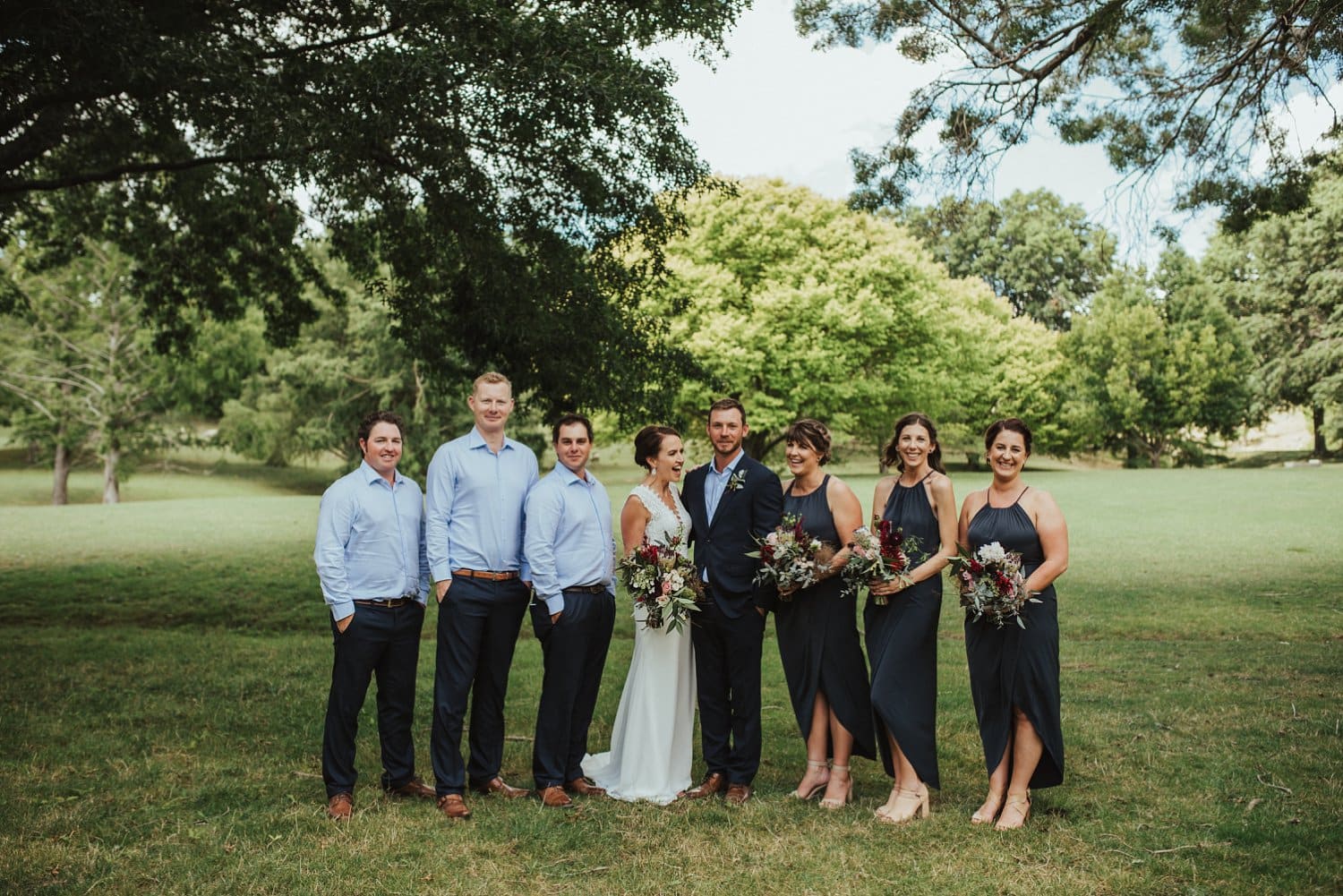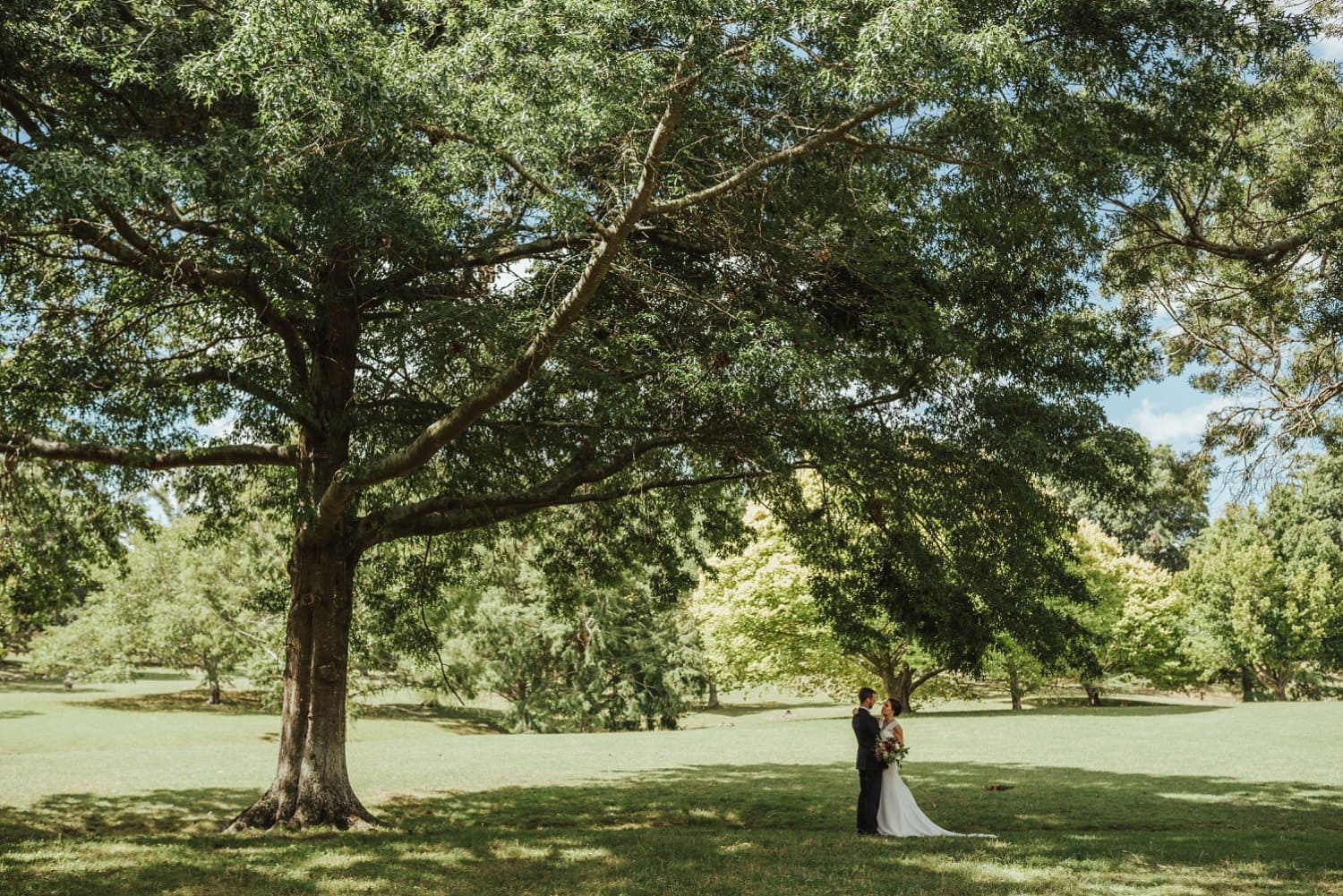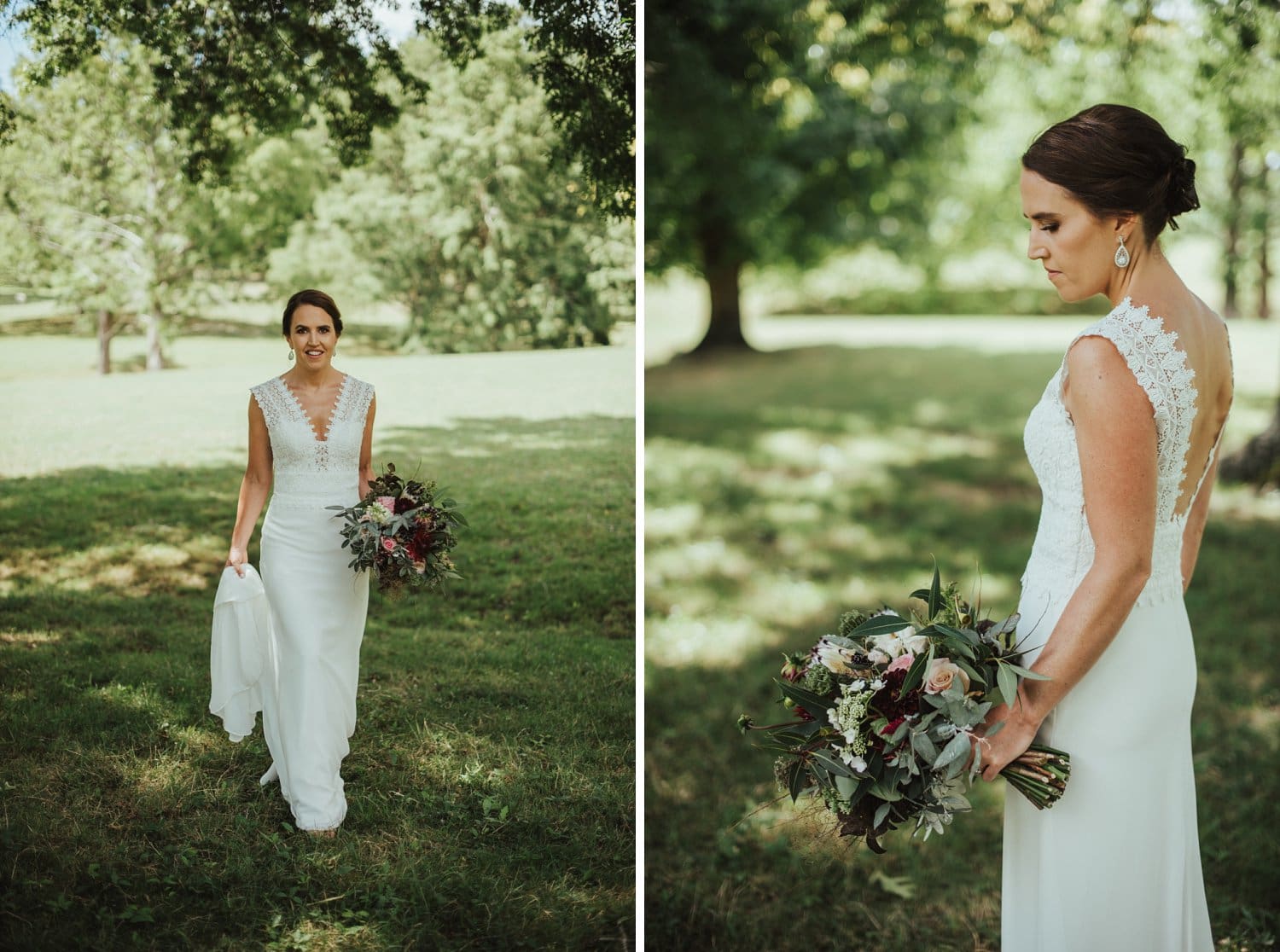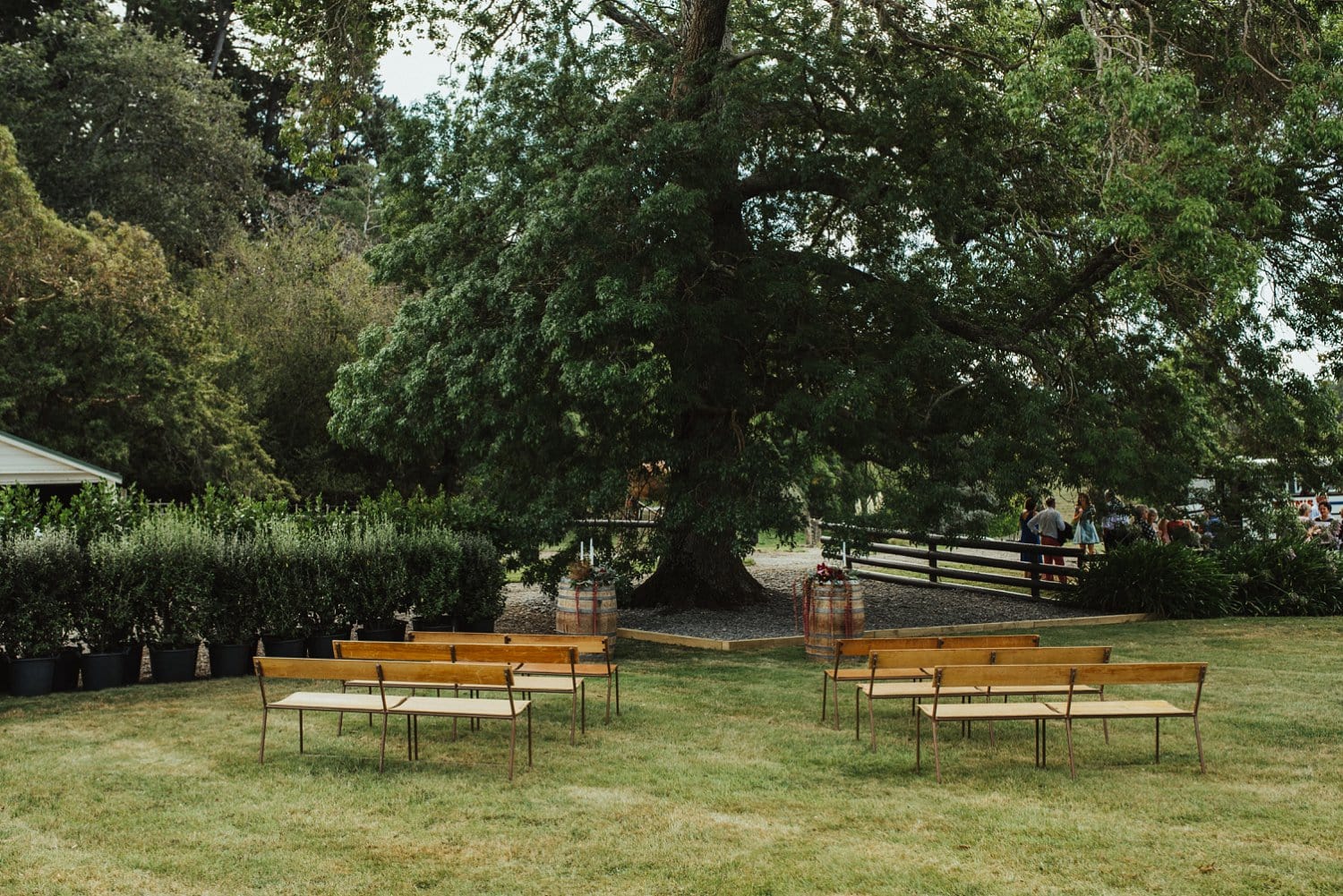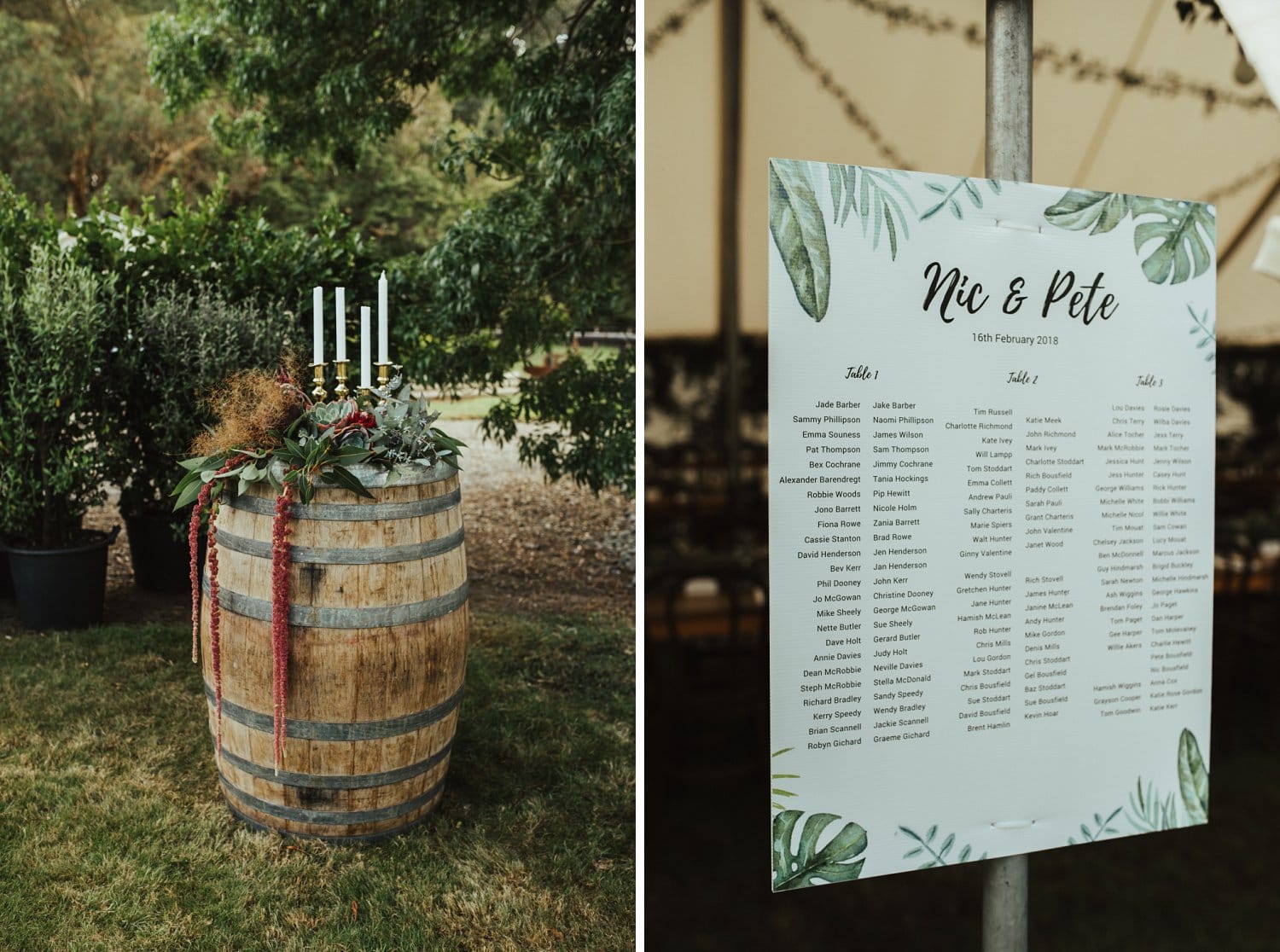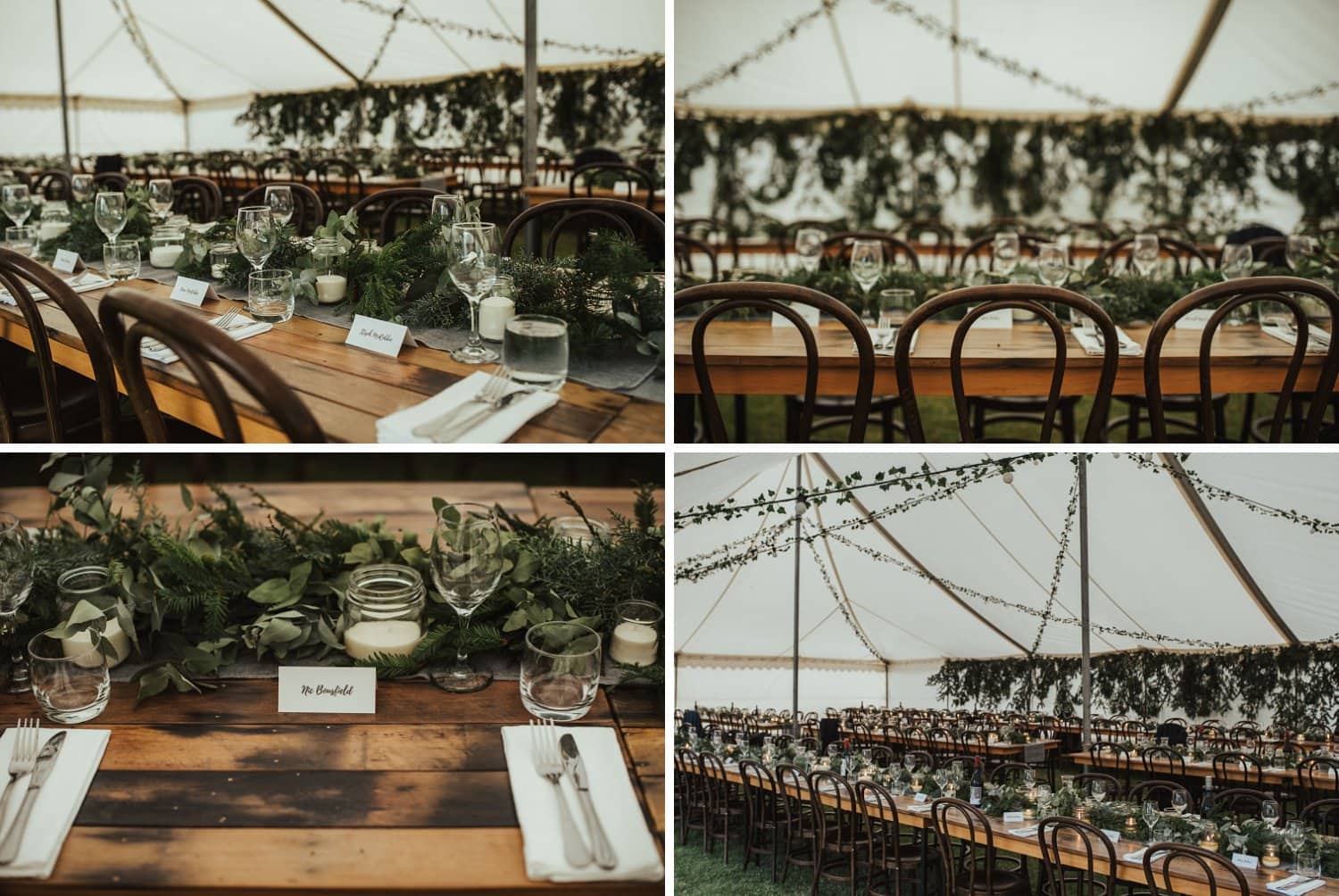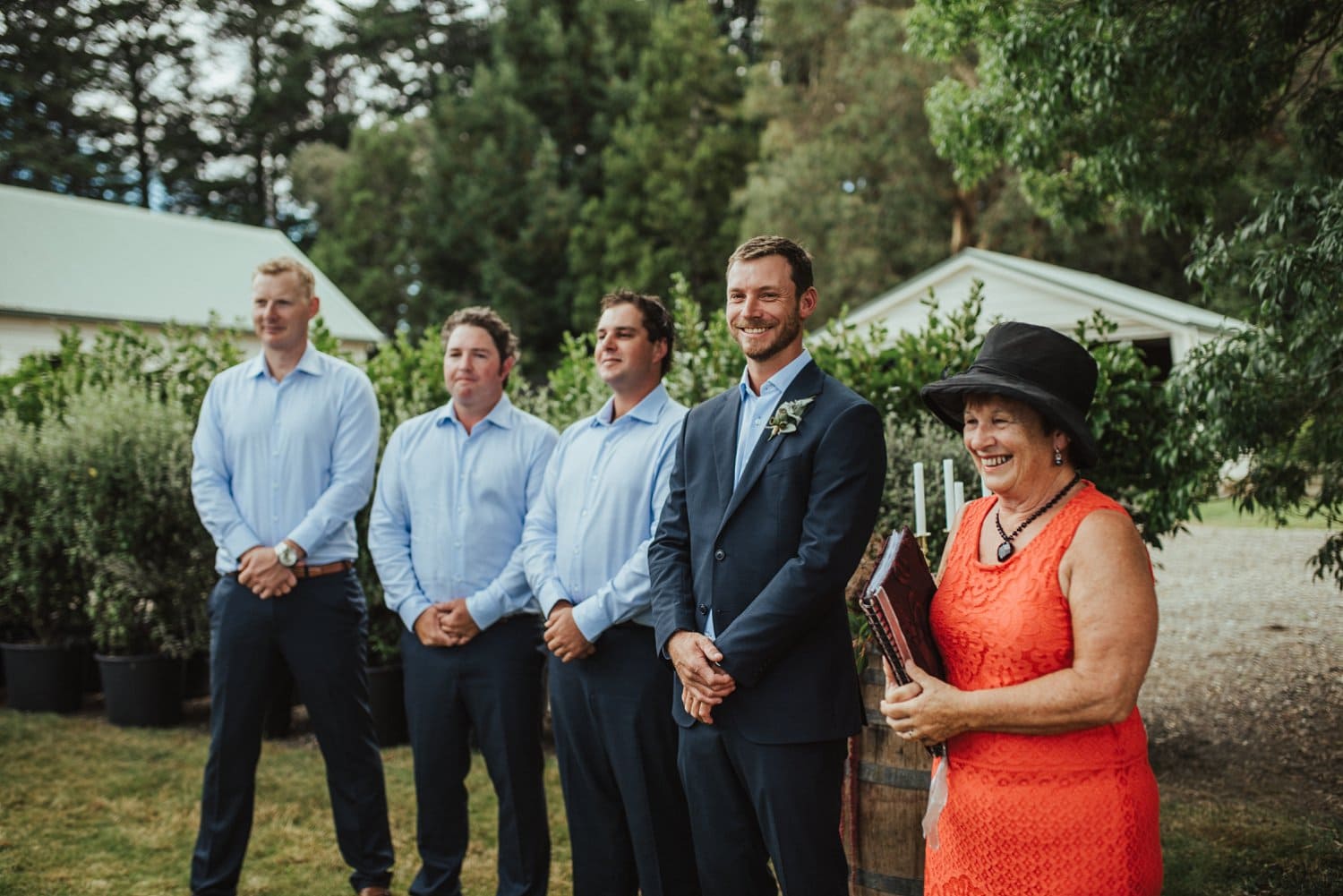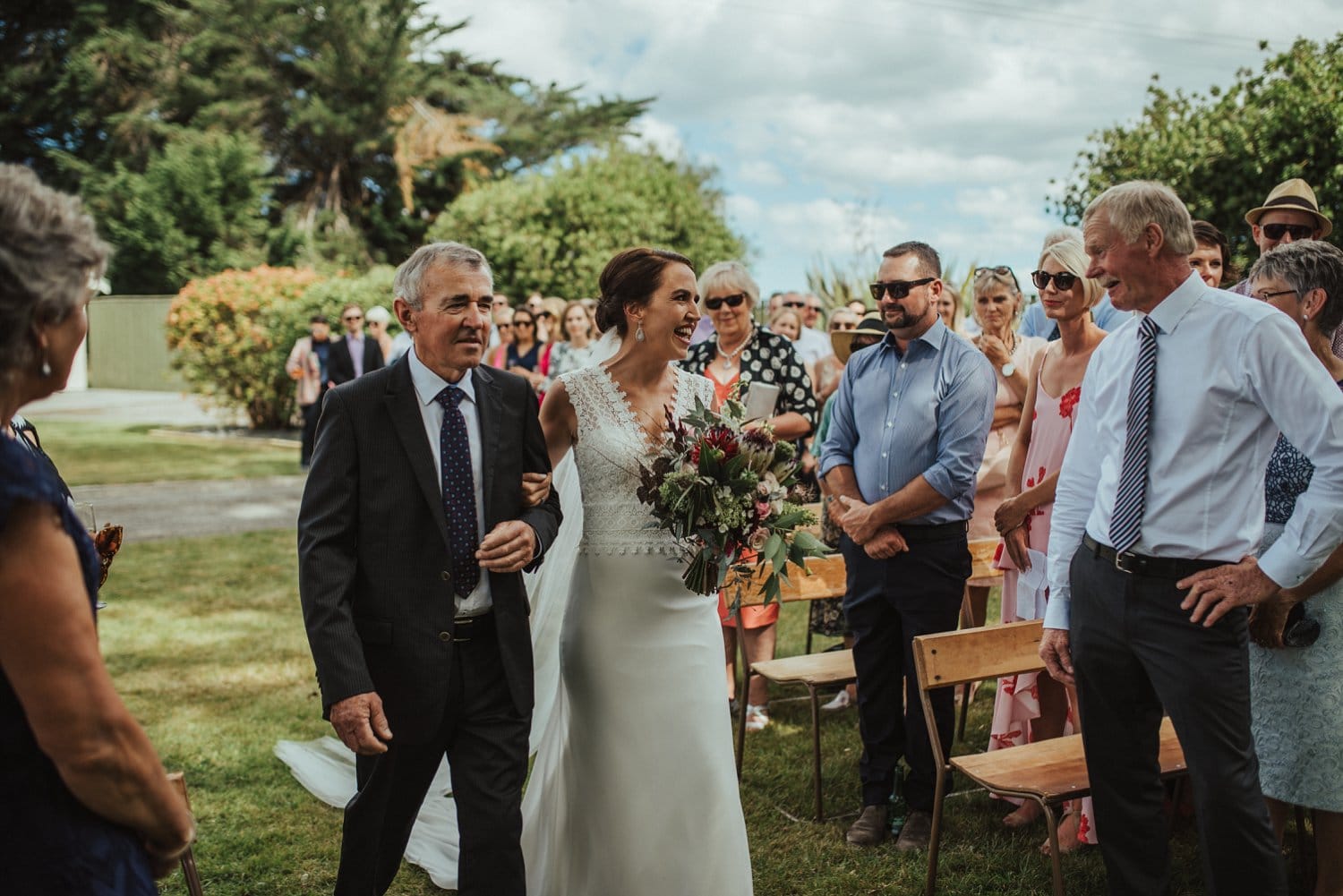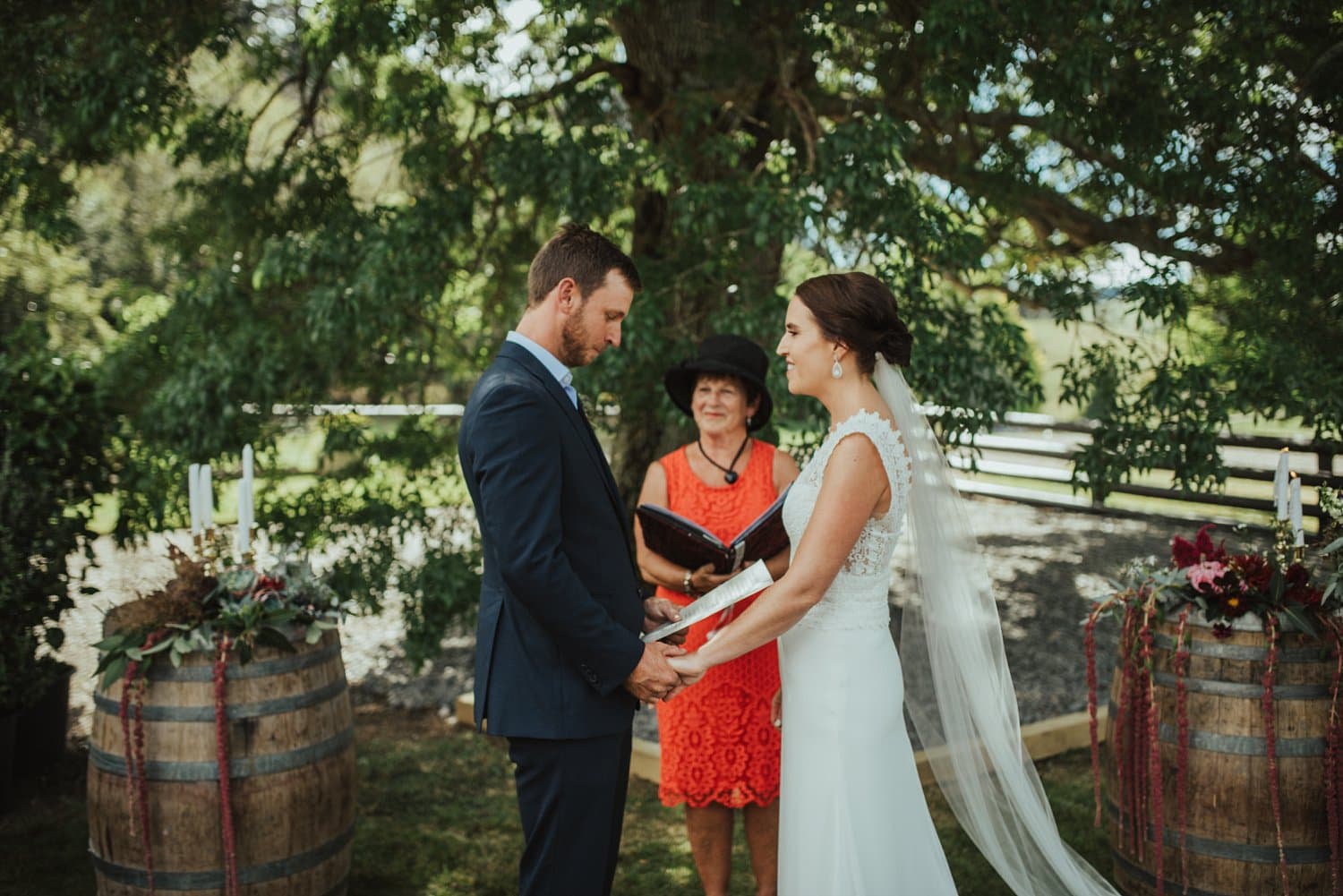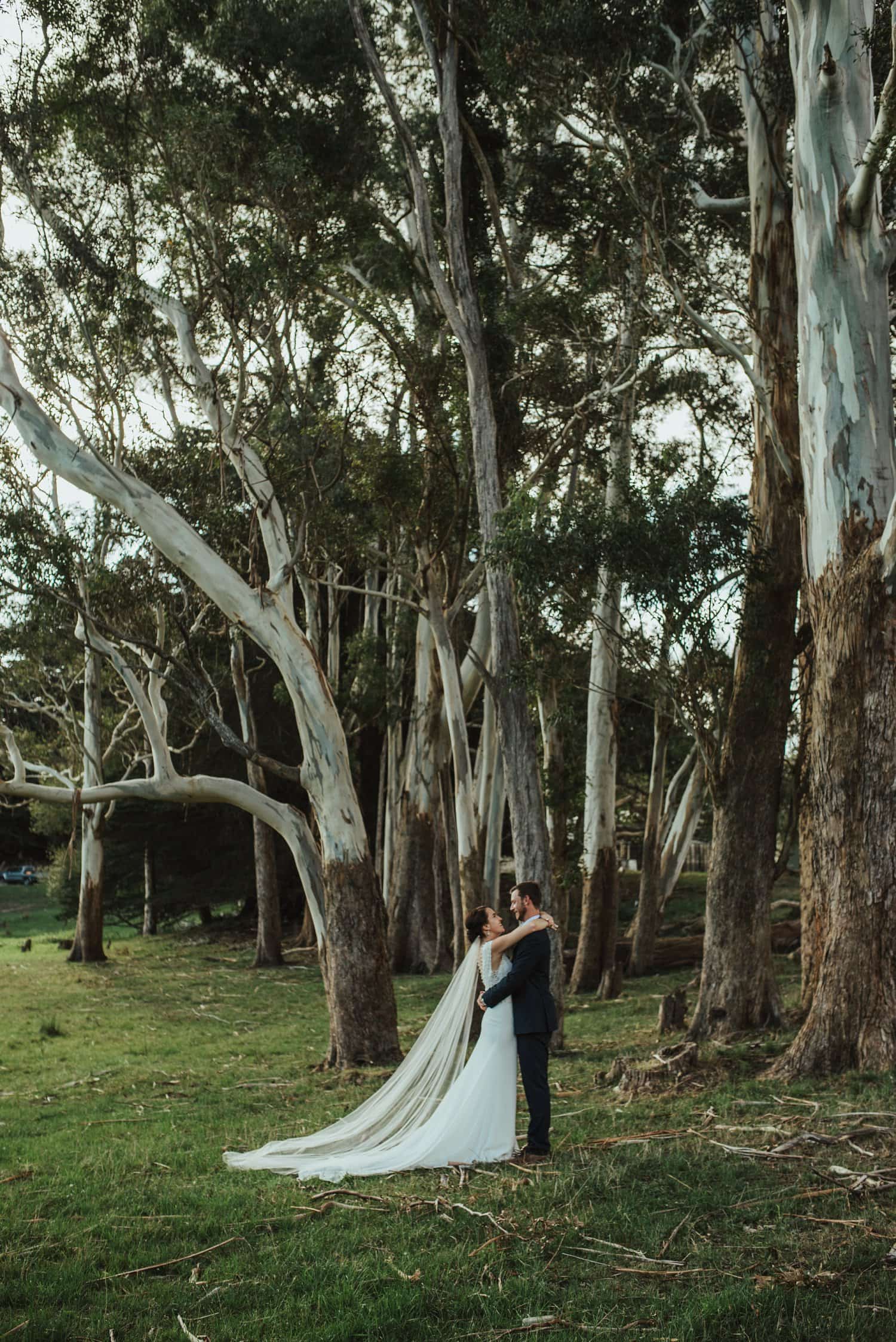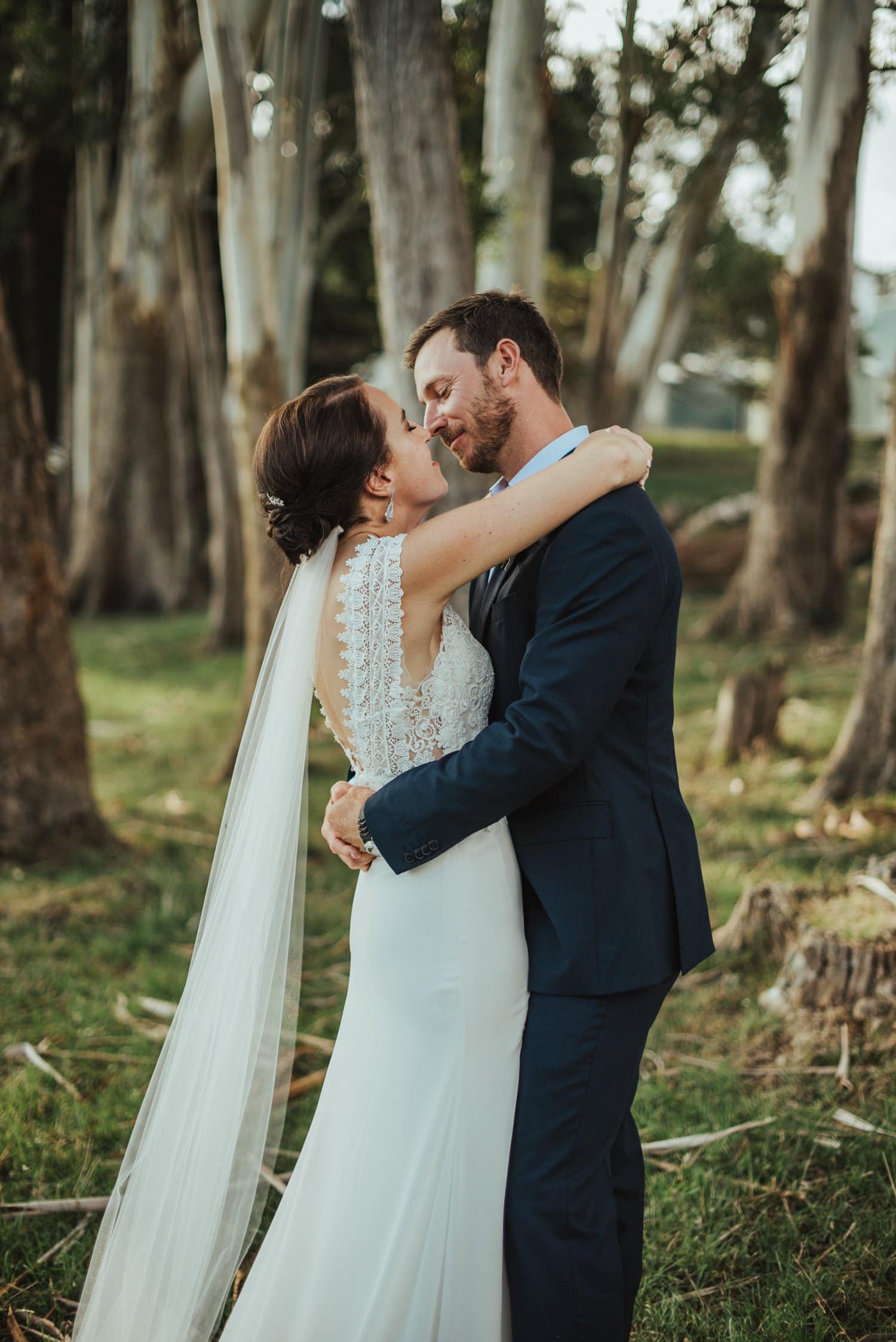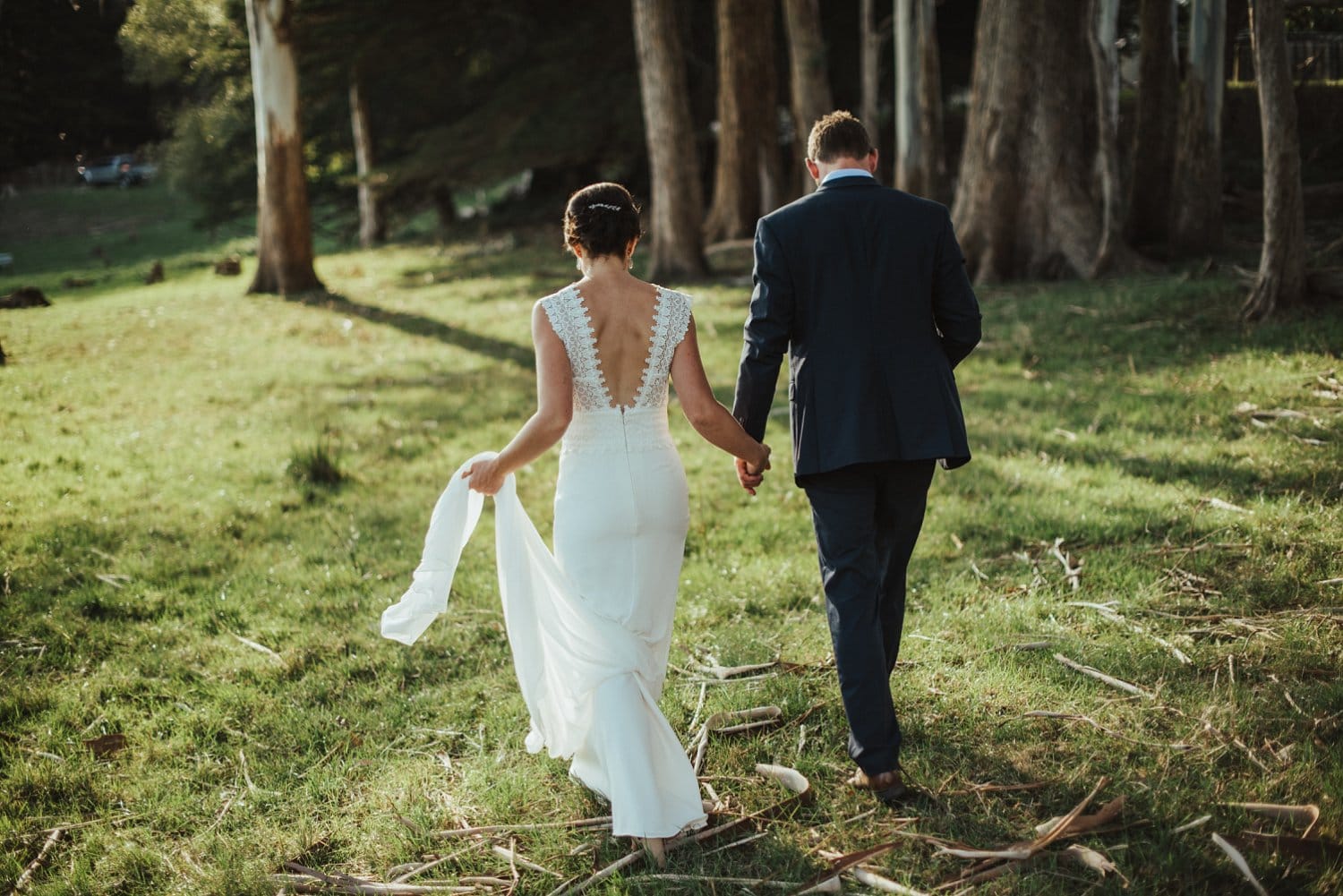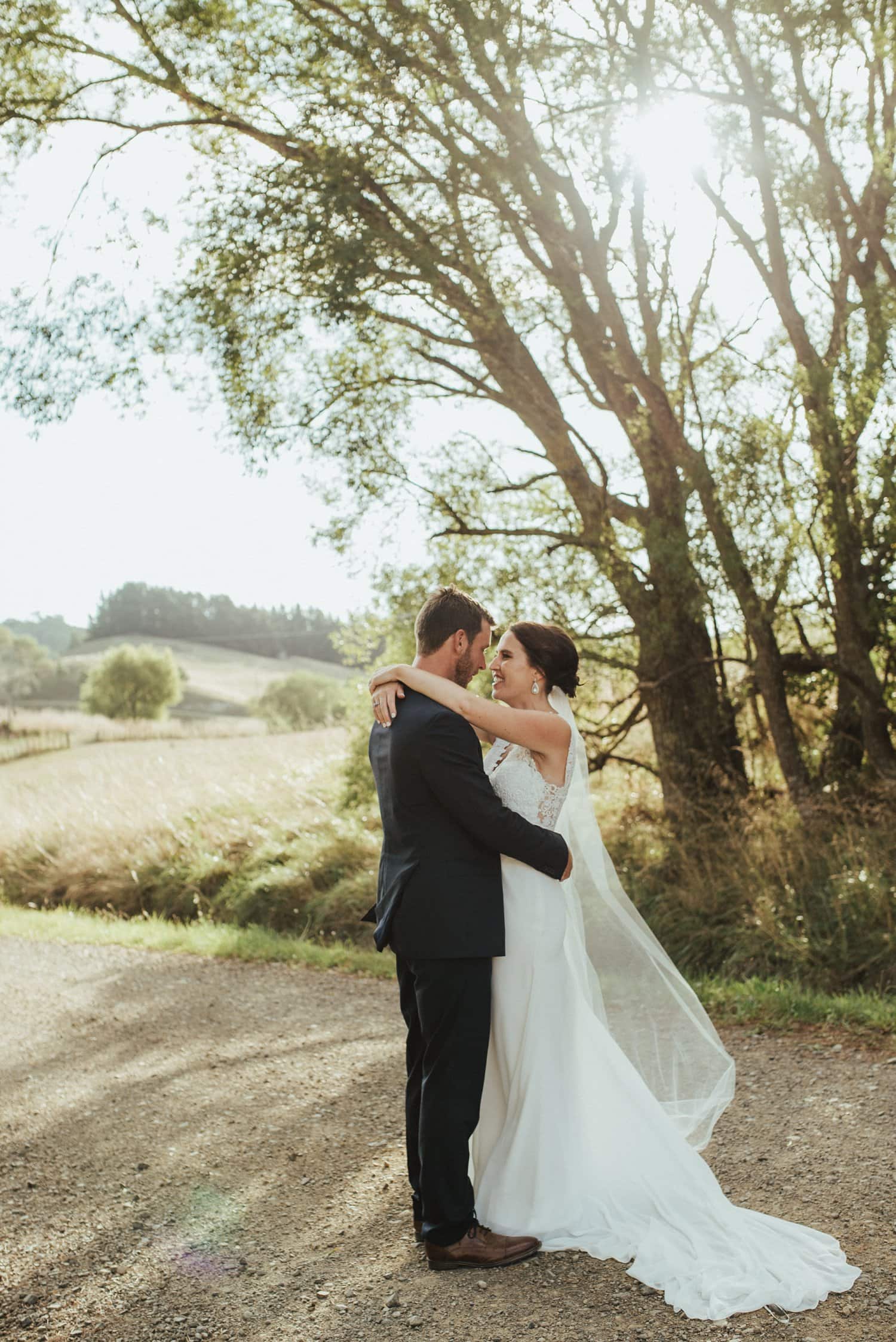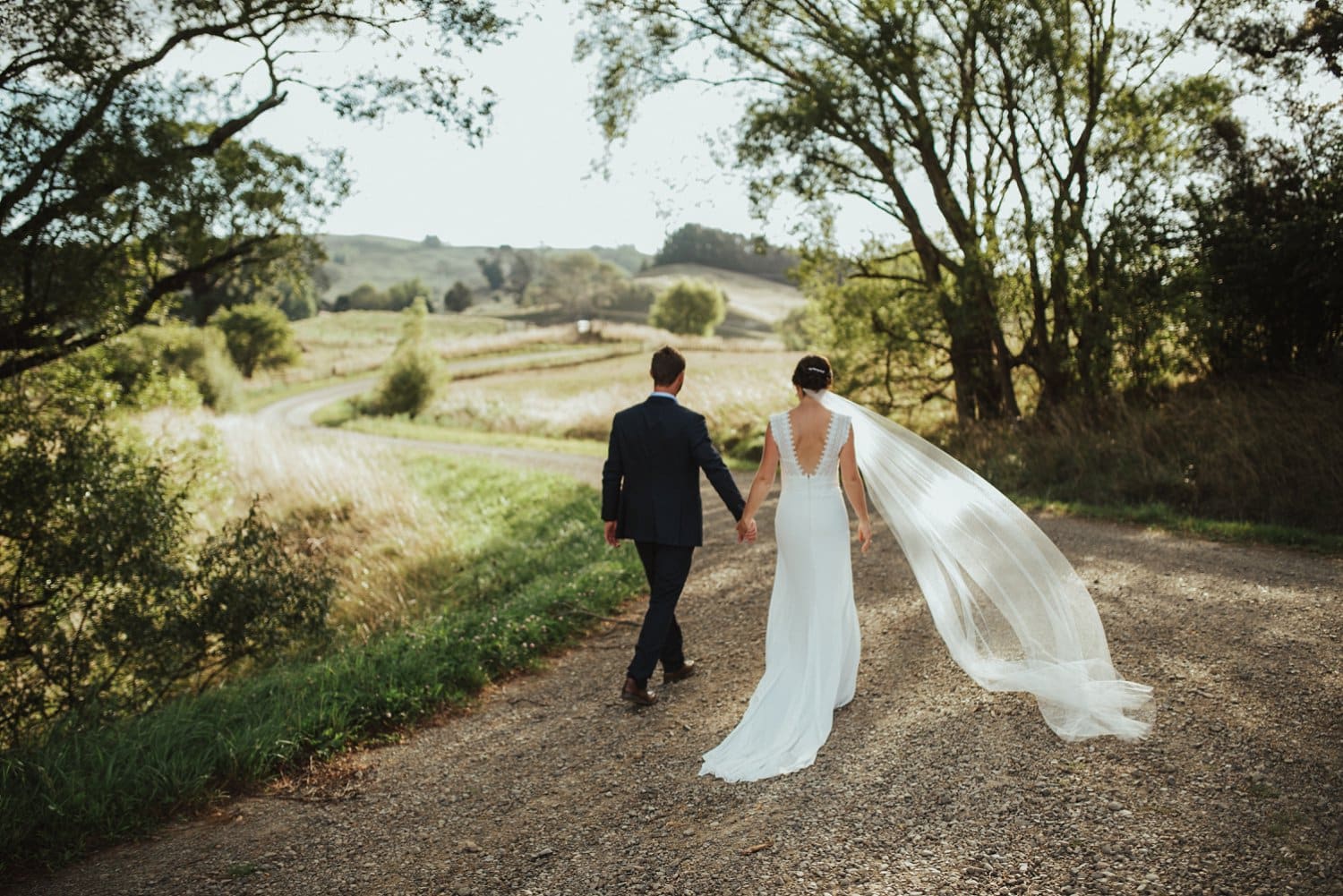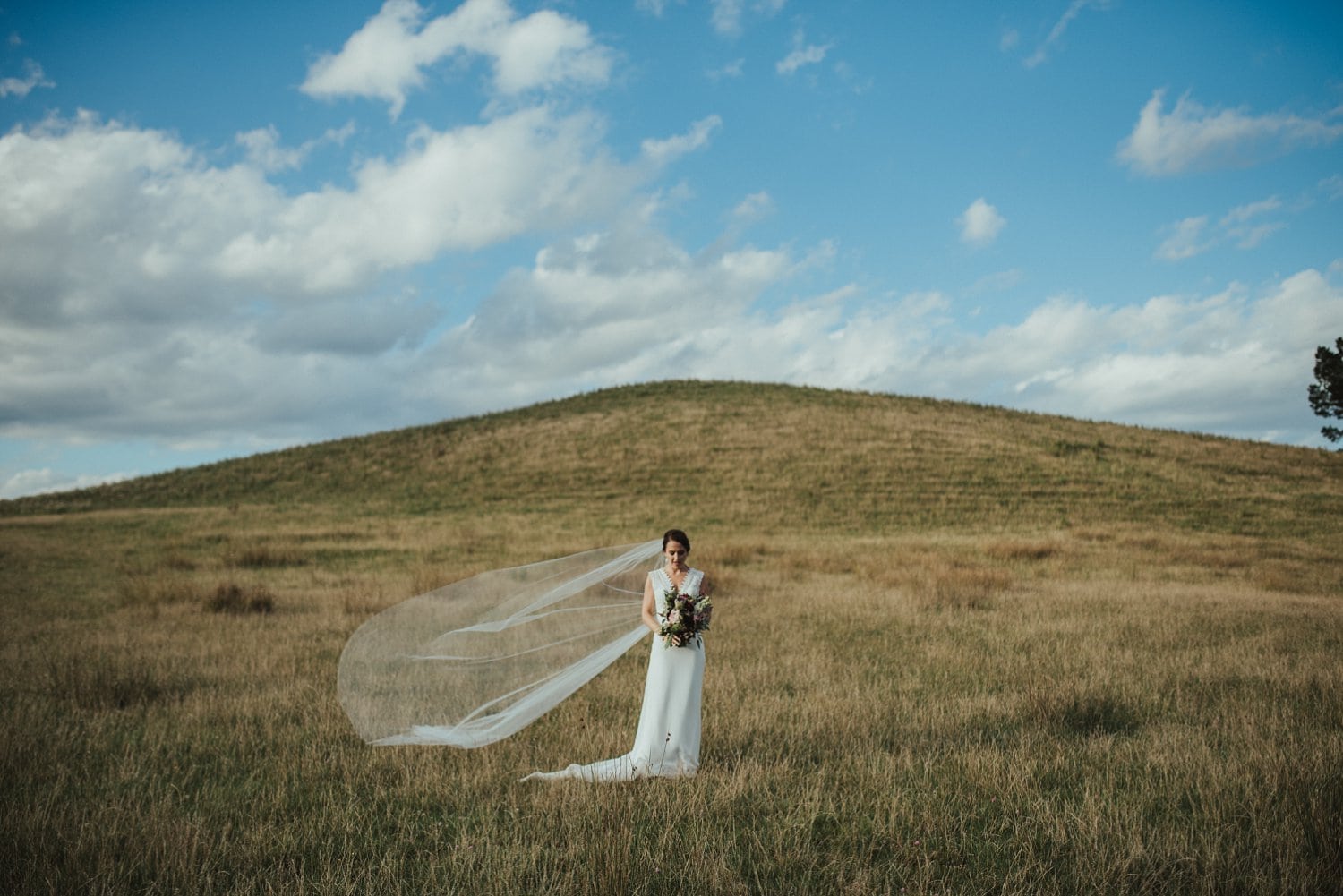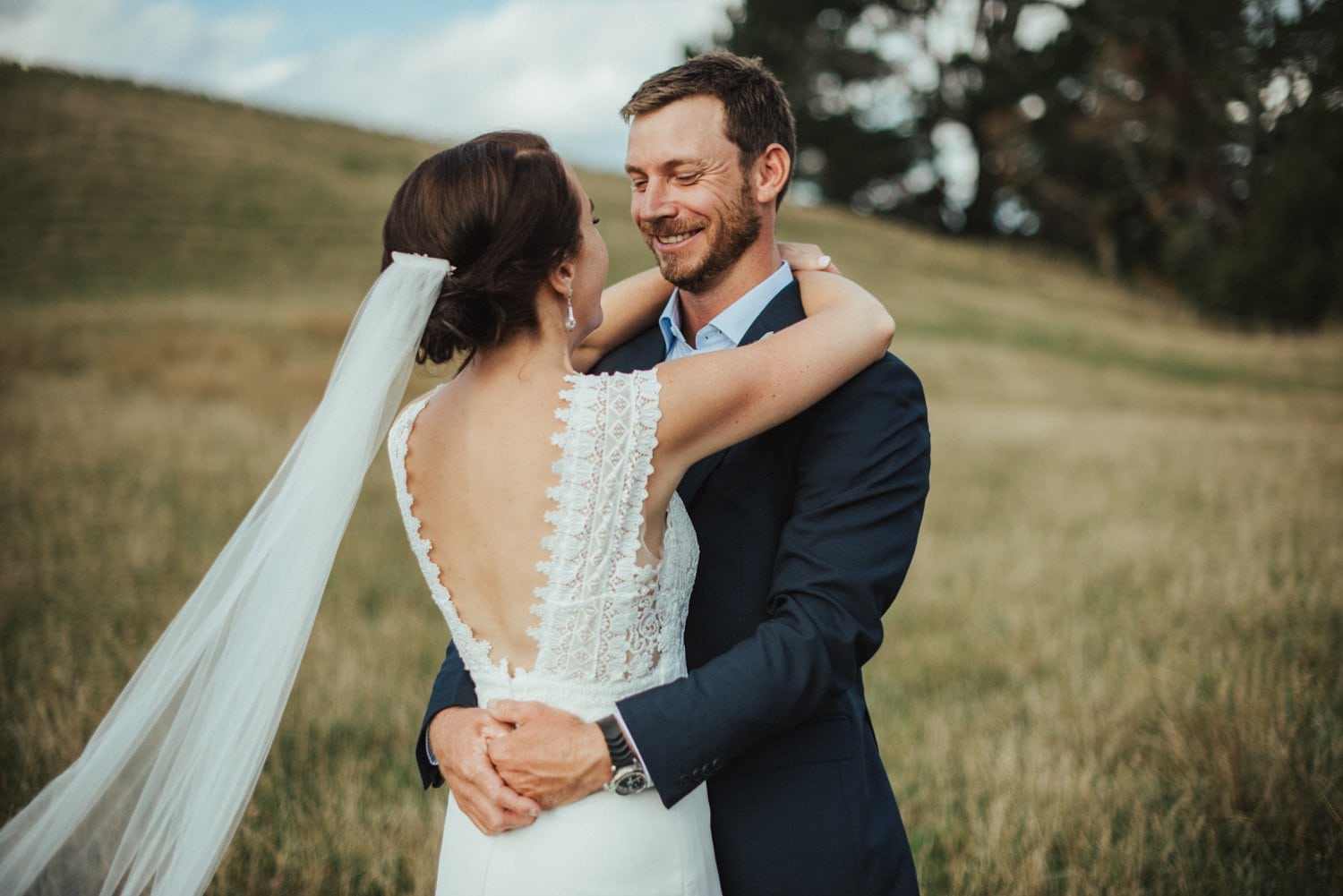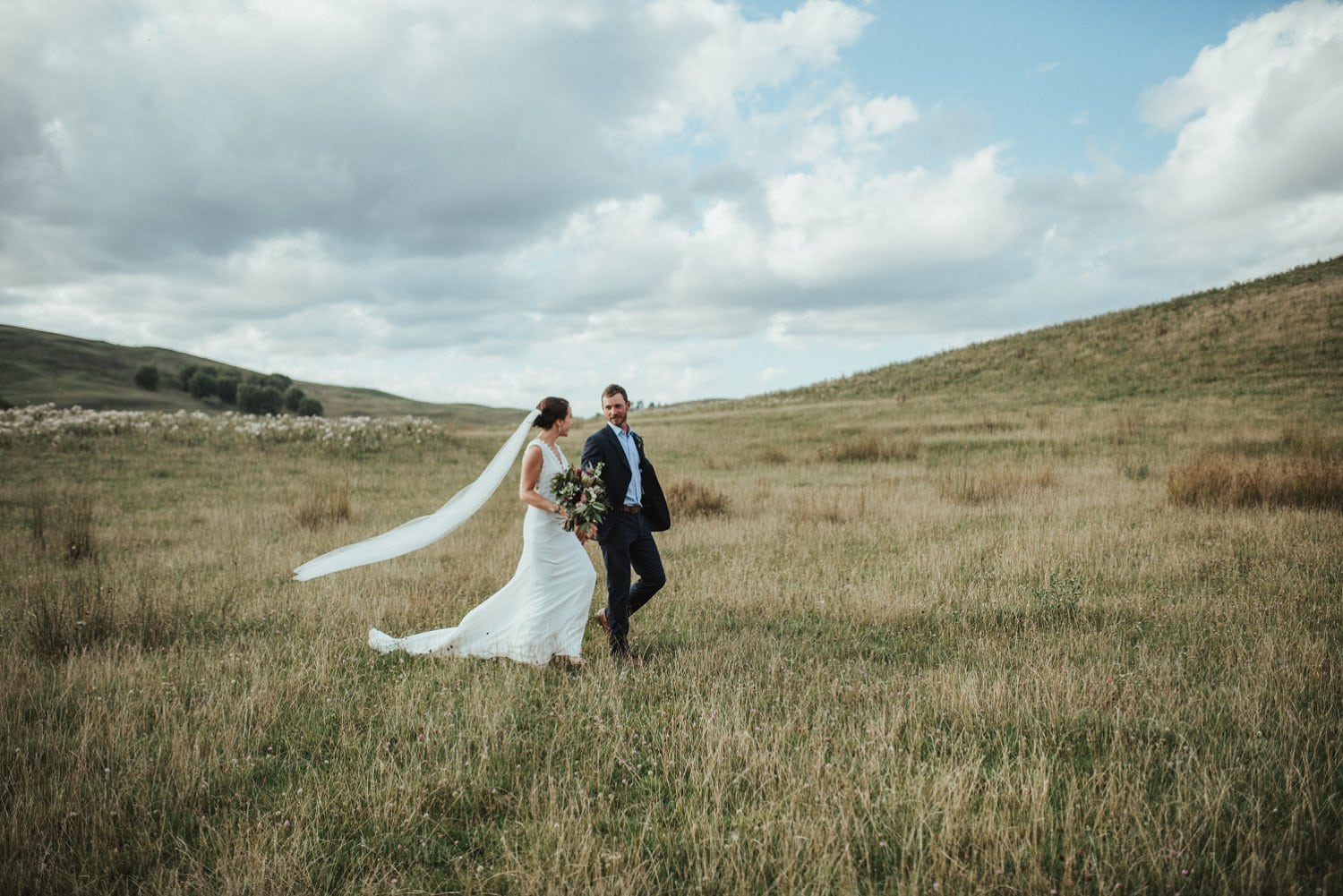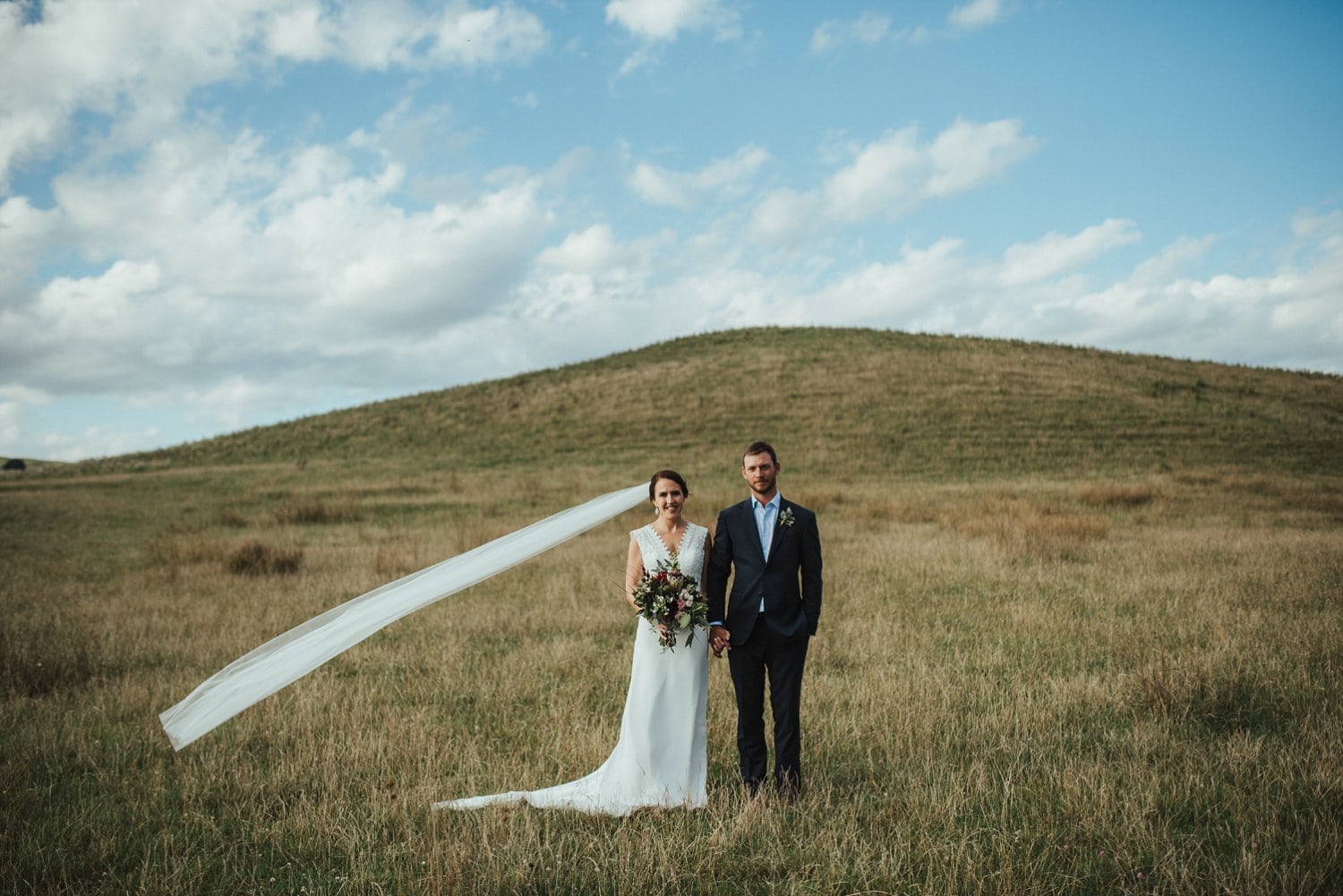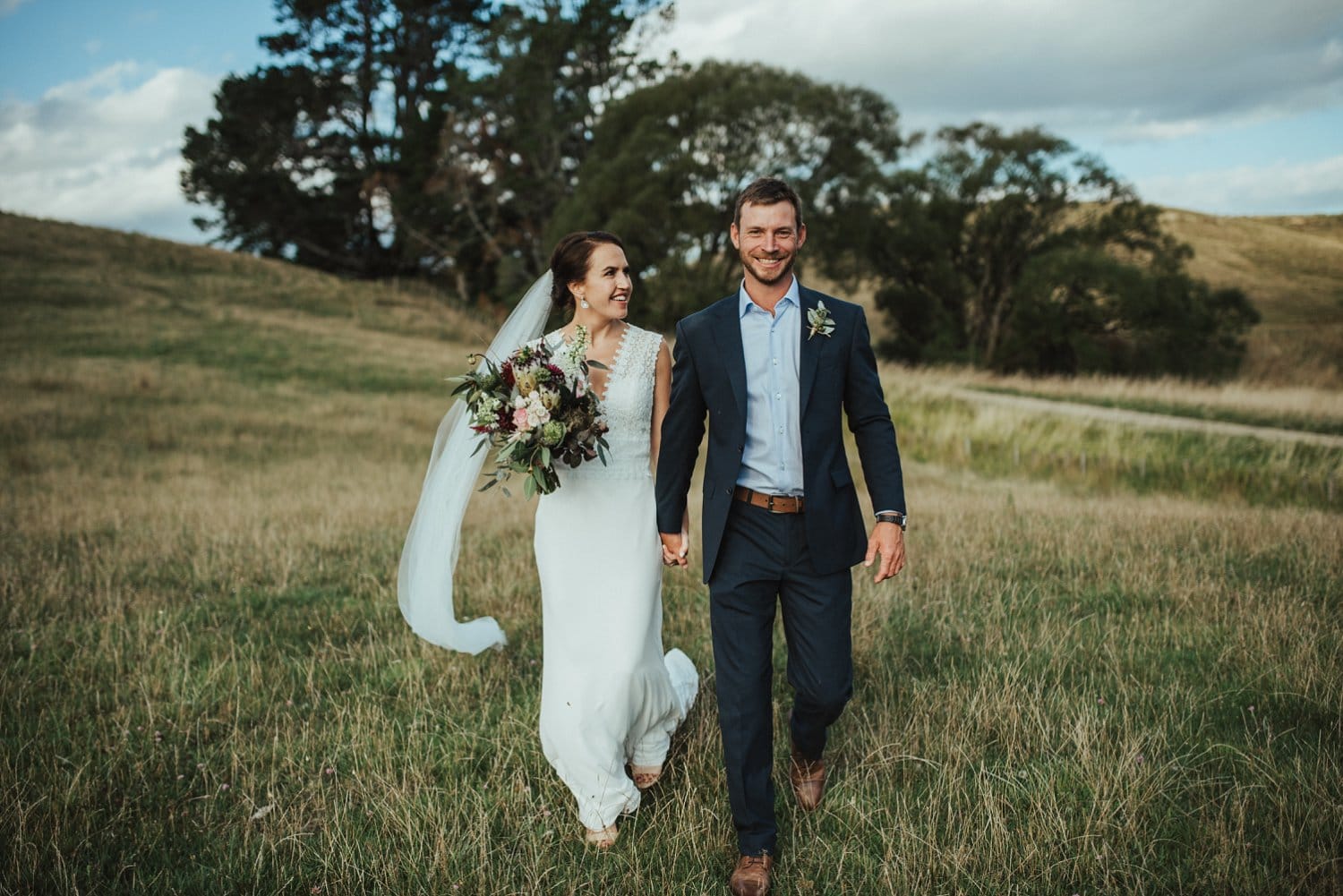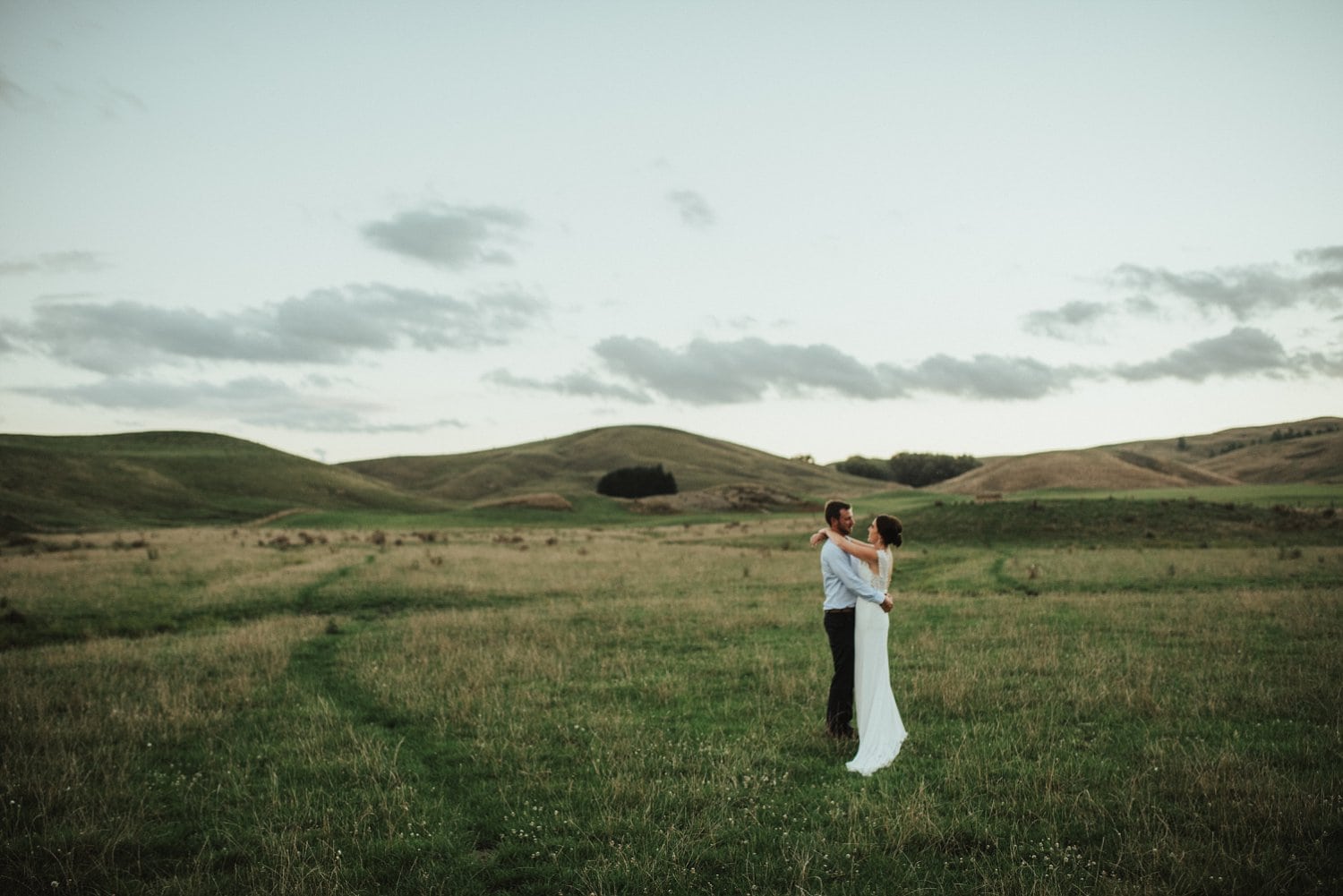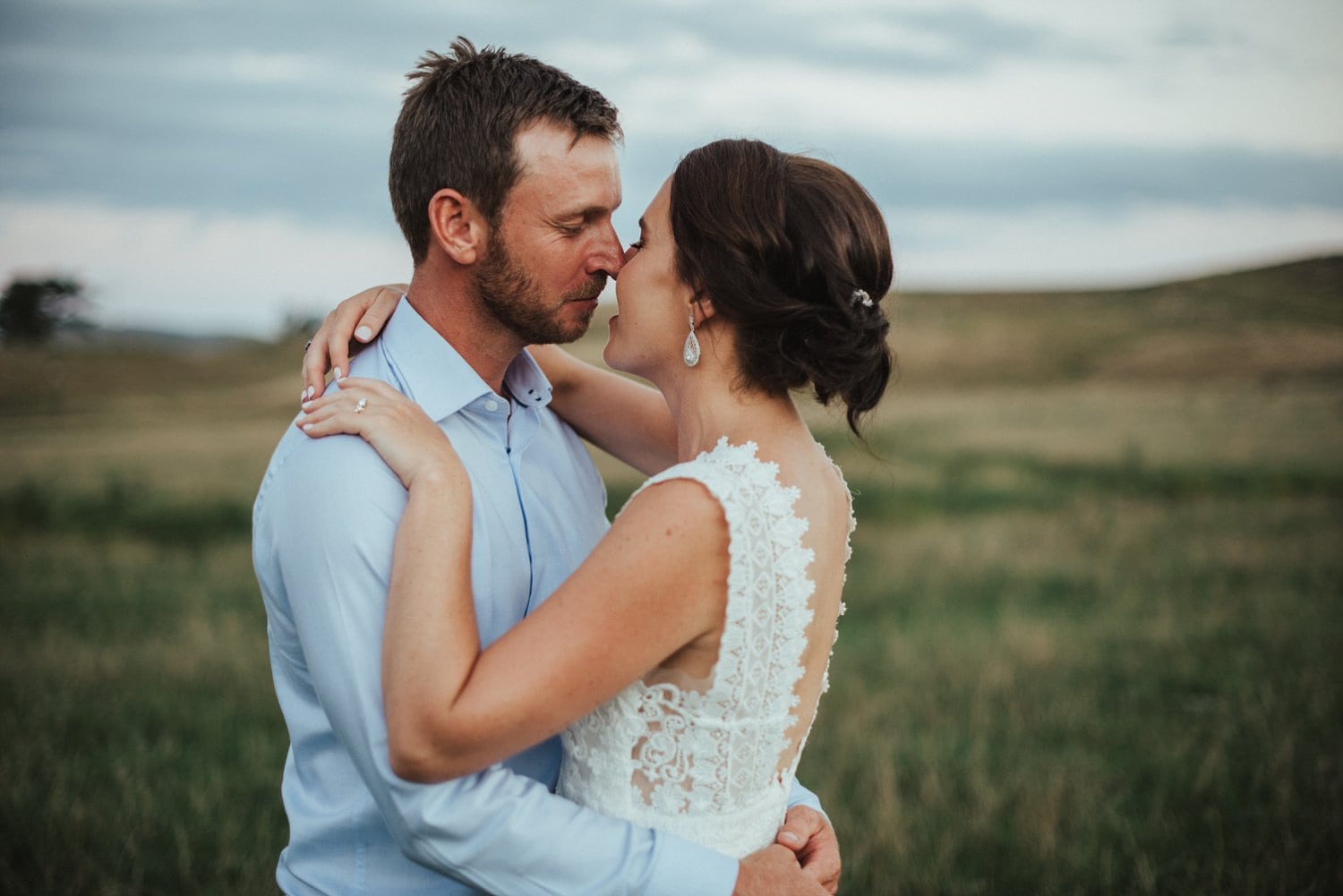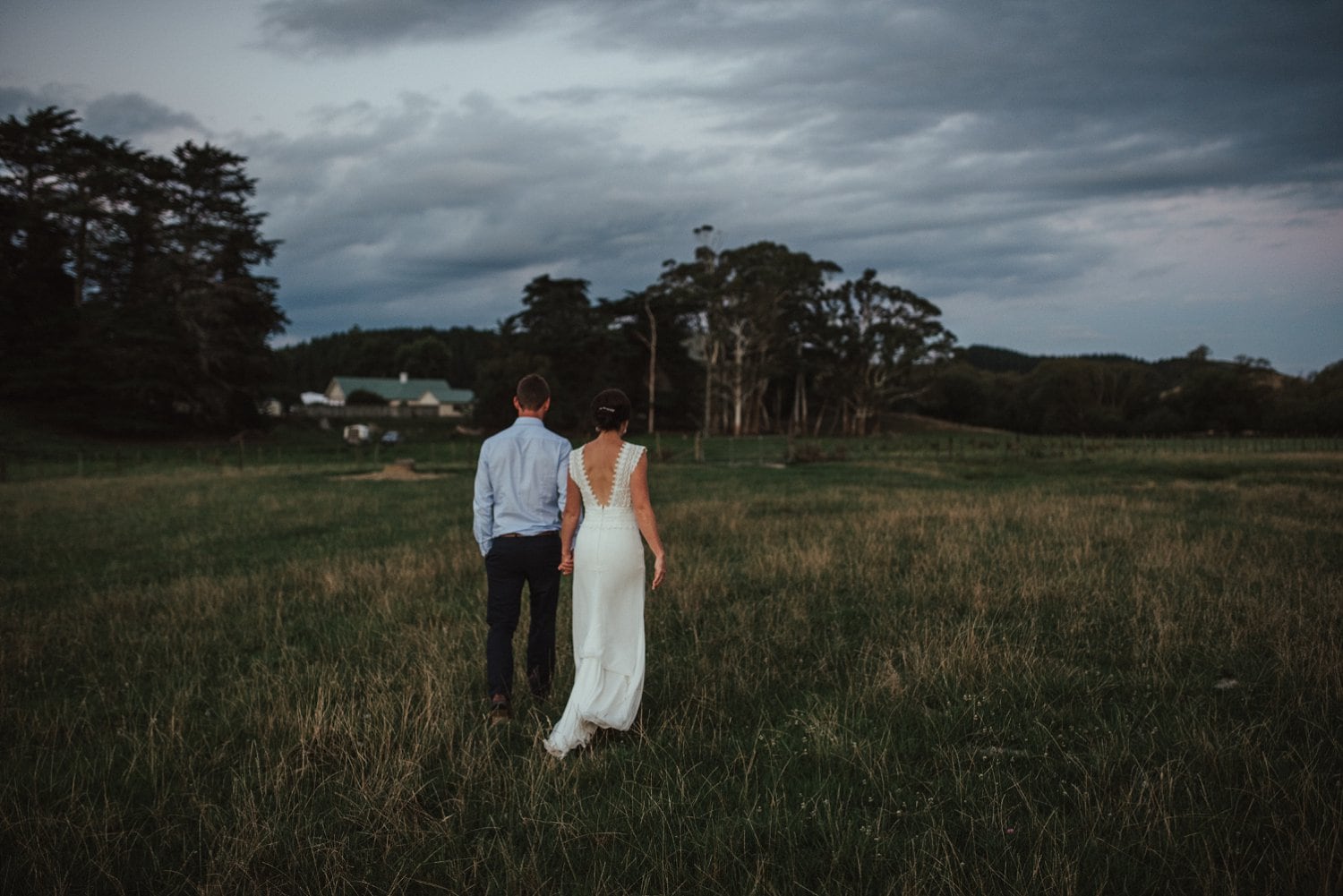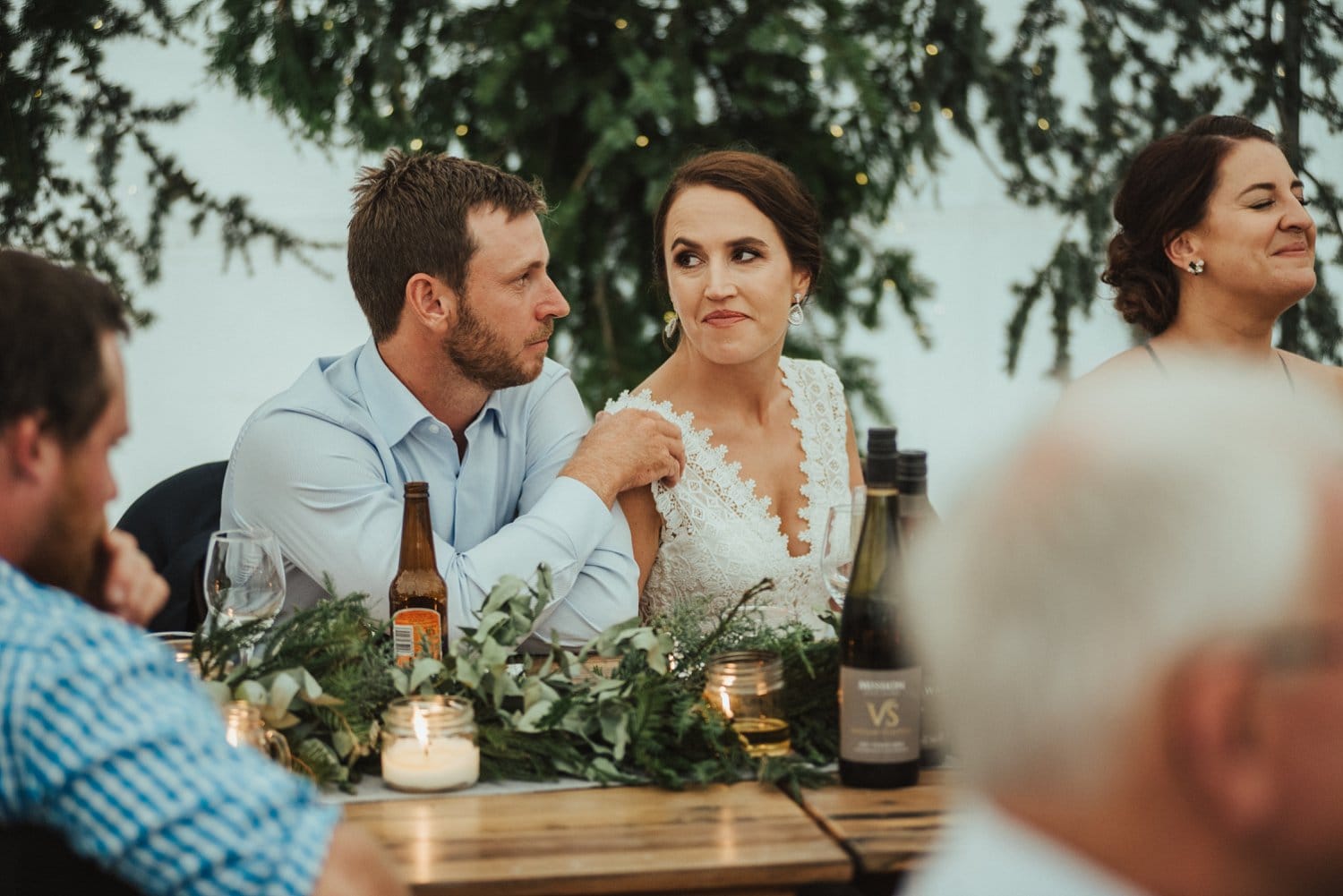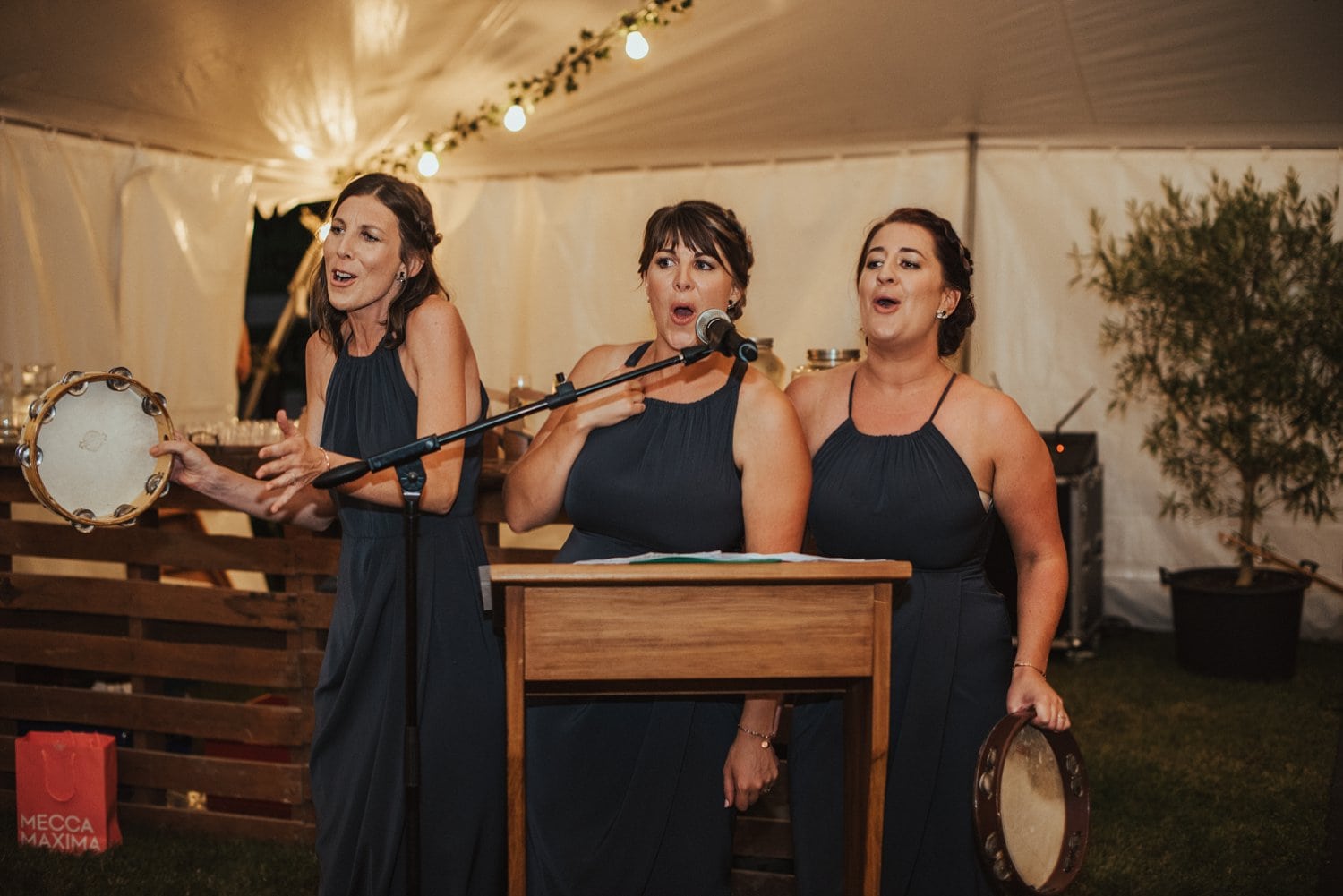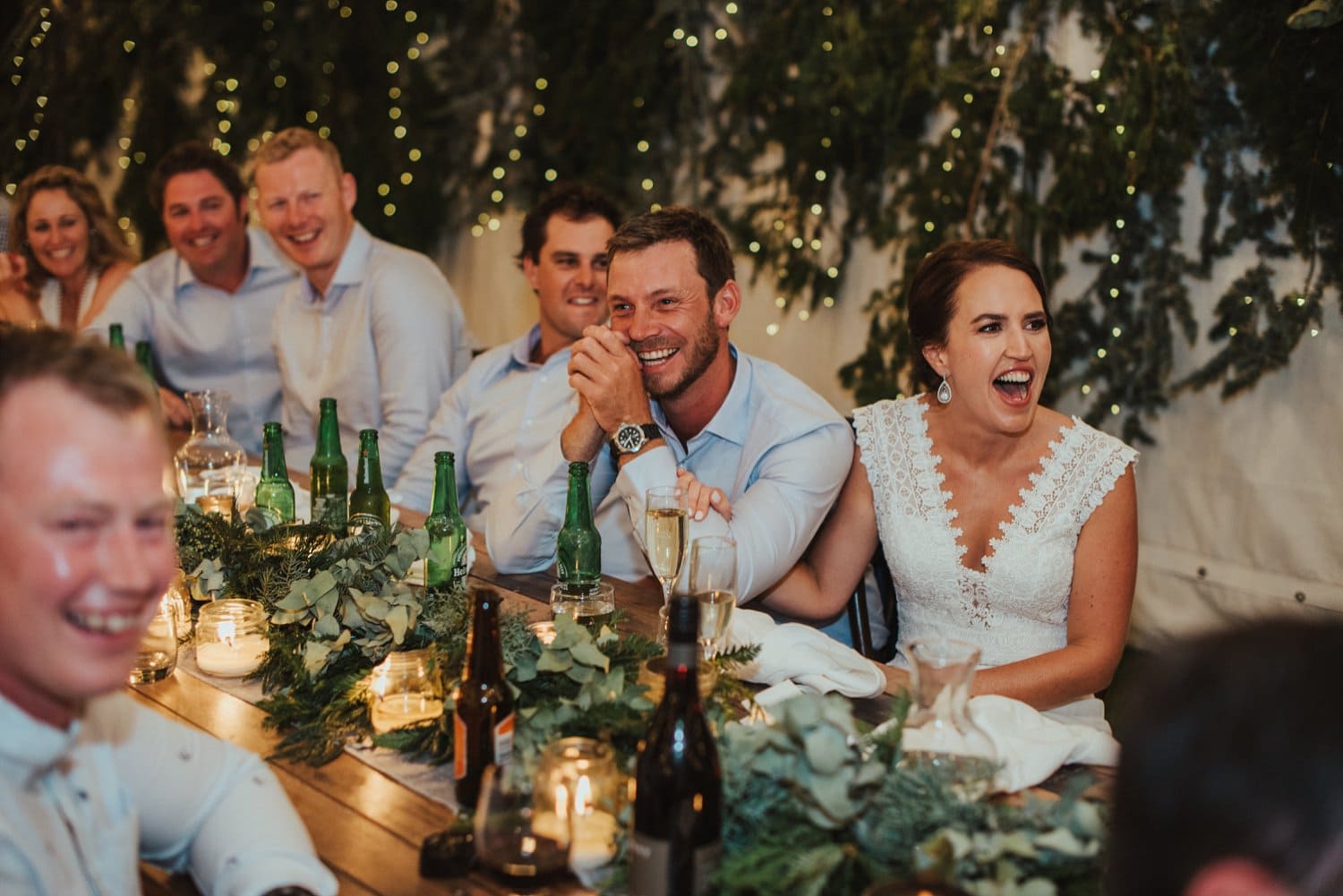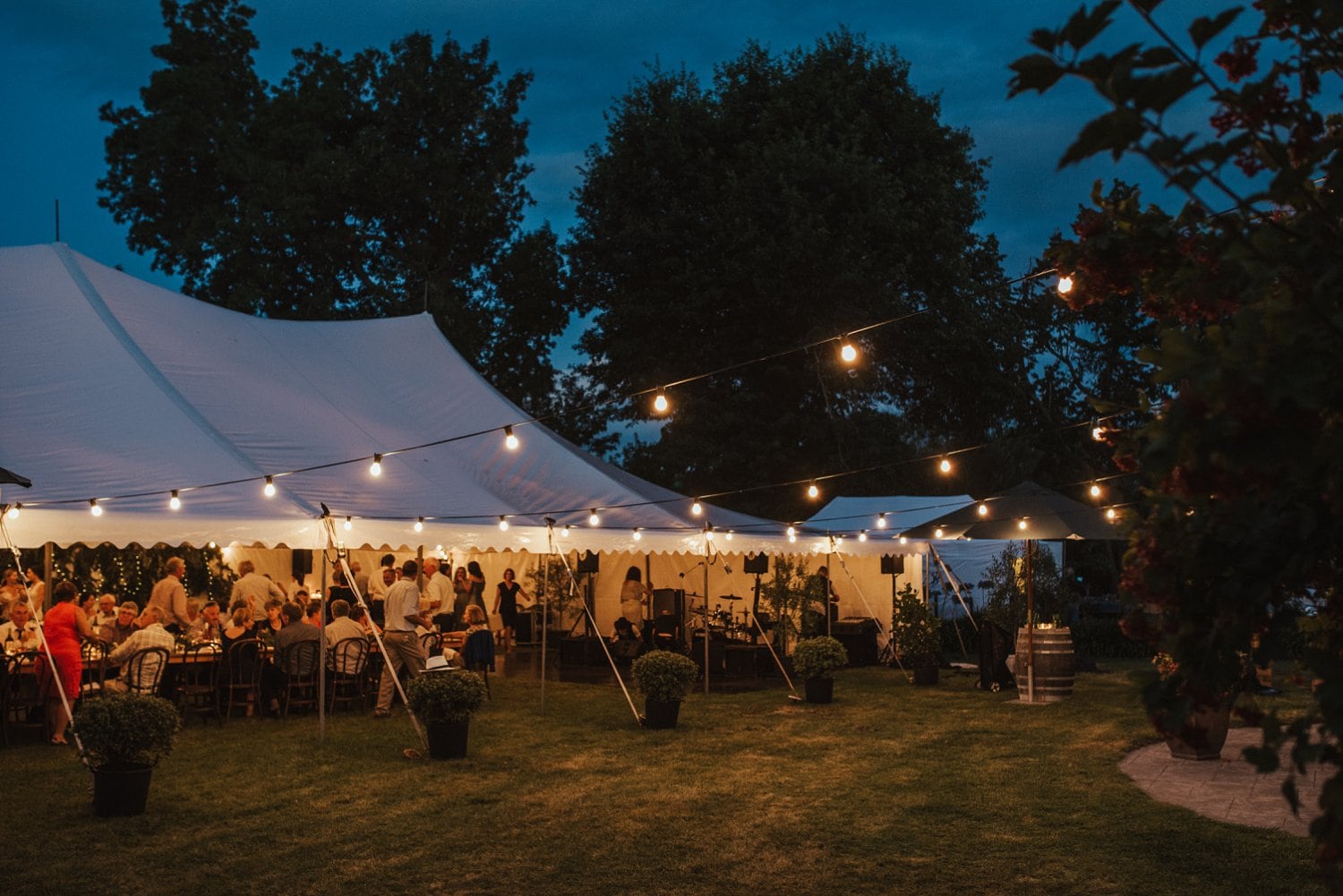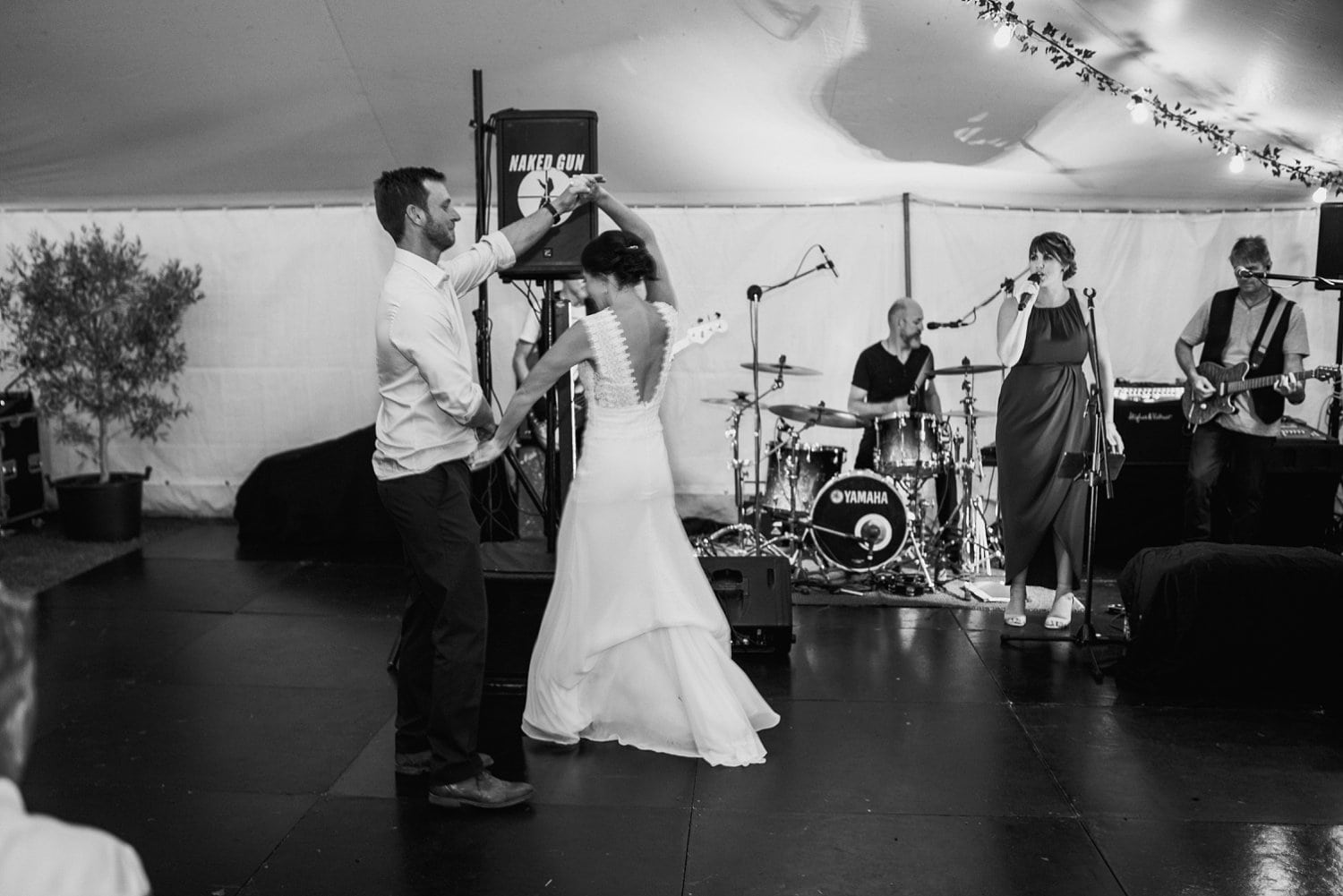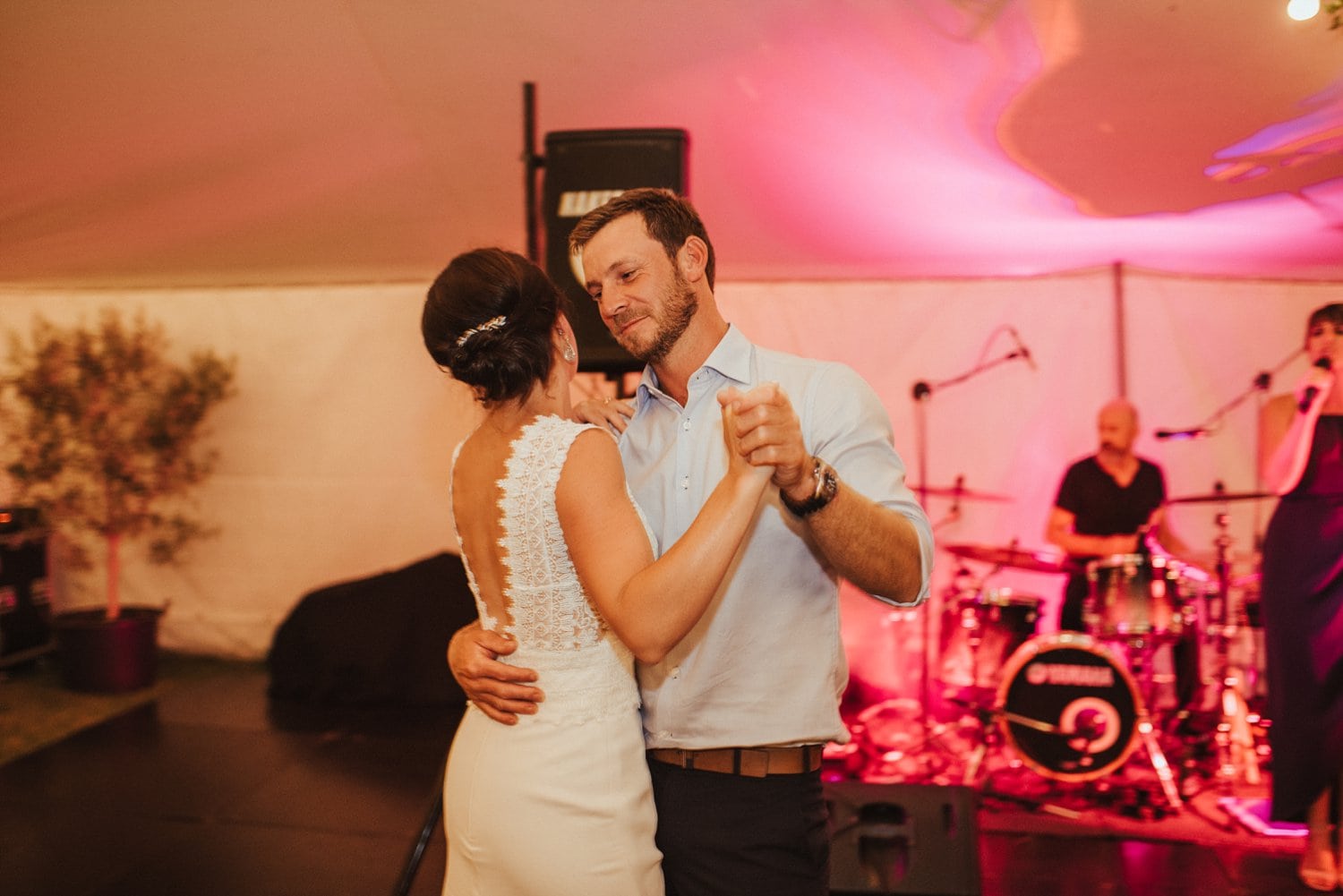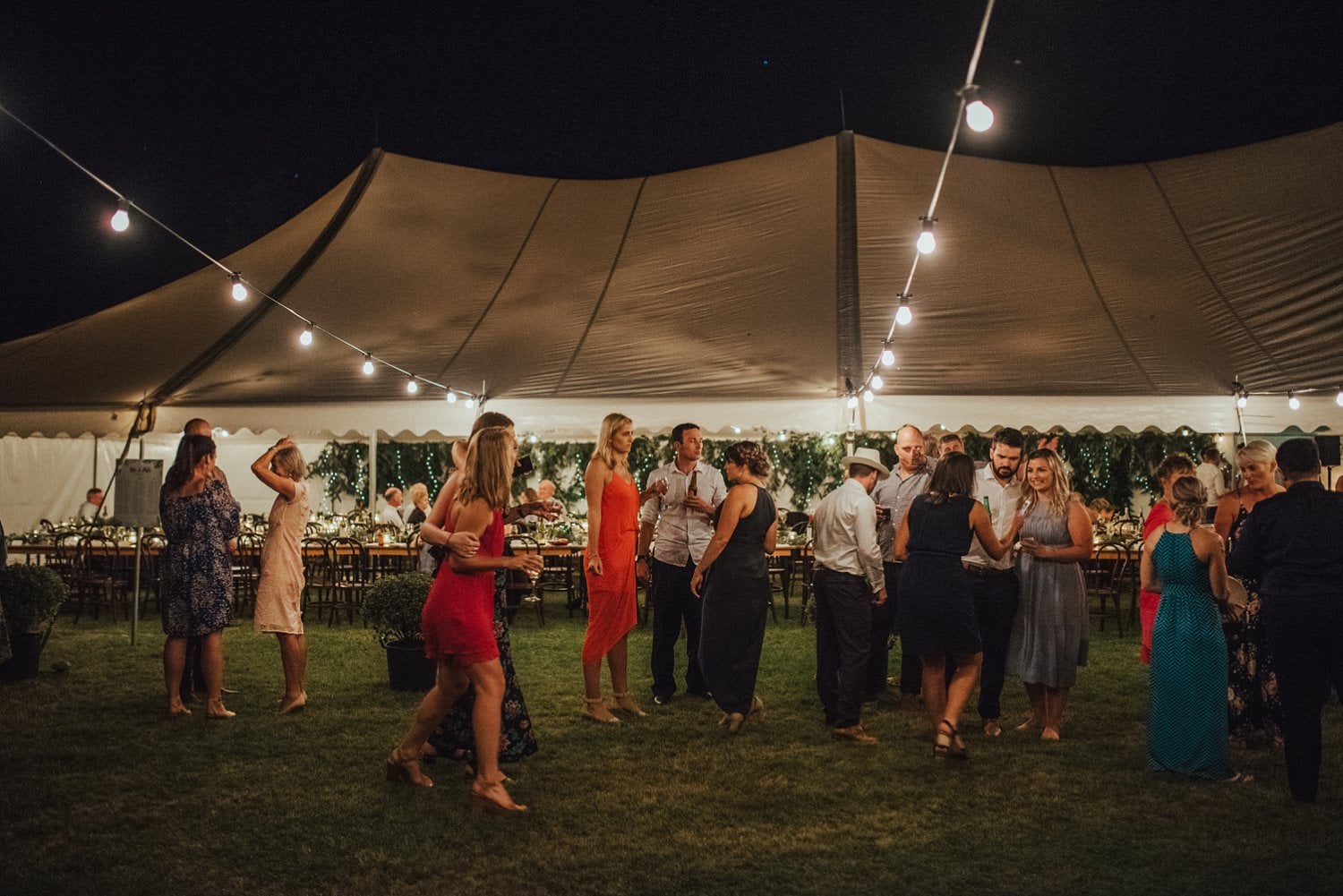 Photography : Meredith Lord Photography, Celebrant : Bev Kerr, Venue : Family Farm
Hair : Rachel Haworth, Make-Up : Anna Scott, Flowers : Virginia Lachore, Cake : Pretty Little Details
Hireage : Lucy Chase, Styling : Bride & Bridesmaids, Band : Naked Gun