Kate & Shay said their 'I Do's' on Kate's family farm just out of Feilding. Now this part of the world isn't known for its hours of sunshine but on this particular December day there was nothing but sunshine, laughter and bottles of Veuve popping! The countless hours of manicuring lawns, rose gardens and re-roofing the homestead all coming together for this one epic day! And honestly it was spectacular!
Kate & Shay's ceremony was held on the lawn in front of the tennis court with a massive Flagship tent to the other side for the reception. The florals for the day were nothing short of stunning with the ceremony space having two large statement pieces at the top of the aisle. The inside of the tent didn't go untouched by the floral wizards that are Botanica Design either with a bar that was over flowing with florals along with a flowered pole on the dance floor!
"There was nothing but sunshine,
laughter and bottles of Veuve popping!"
Kate wore her mother's wedding dress down the aisle to say her vows in and then changed into a modern single shoulder number for the rest of the wedding. Pulling off both styles with aplomb!
Another great thing with a farm wedding is that you can just wander out to the back paddock for sunset … which we did and were treated to the most beautiful sunset (sadly it was due to the smoke from the Australian Bushfires) but you take what you're given so we weren't about to look a gift horse in the mouth and had the best time wandering about in the last light of day – I'm pretty sure the horses in the next paddock loved the company too!
I've said it before but I do LOVE a farm wedding! They are all so different and they all encompass so much of the couple and their families! And a farm wedding is ALWAYS and adventure!
If you're looking for a photographer for a farm wedding get in touch – I love a good shindig!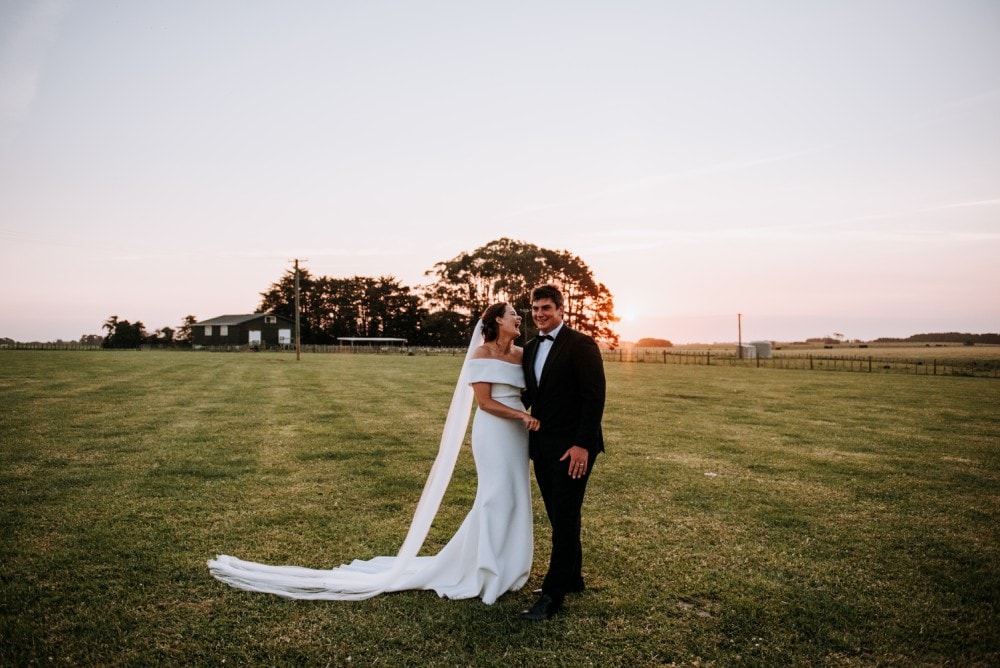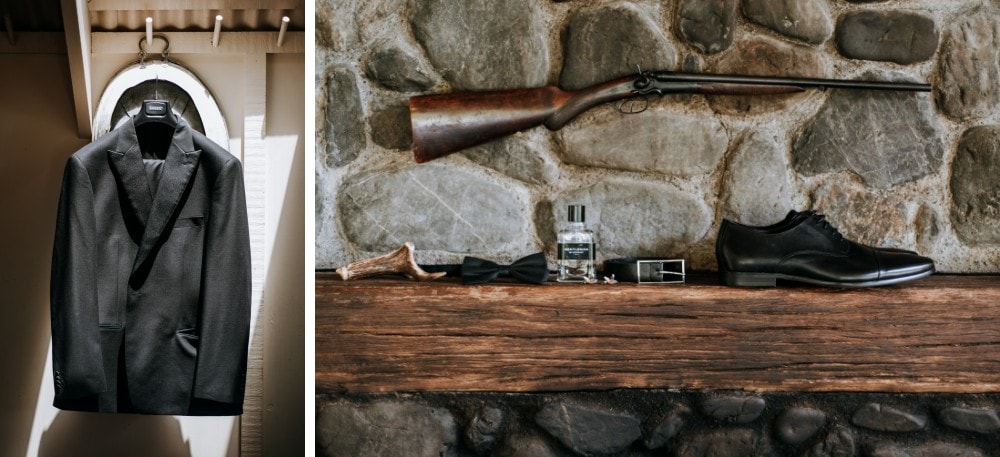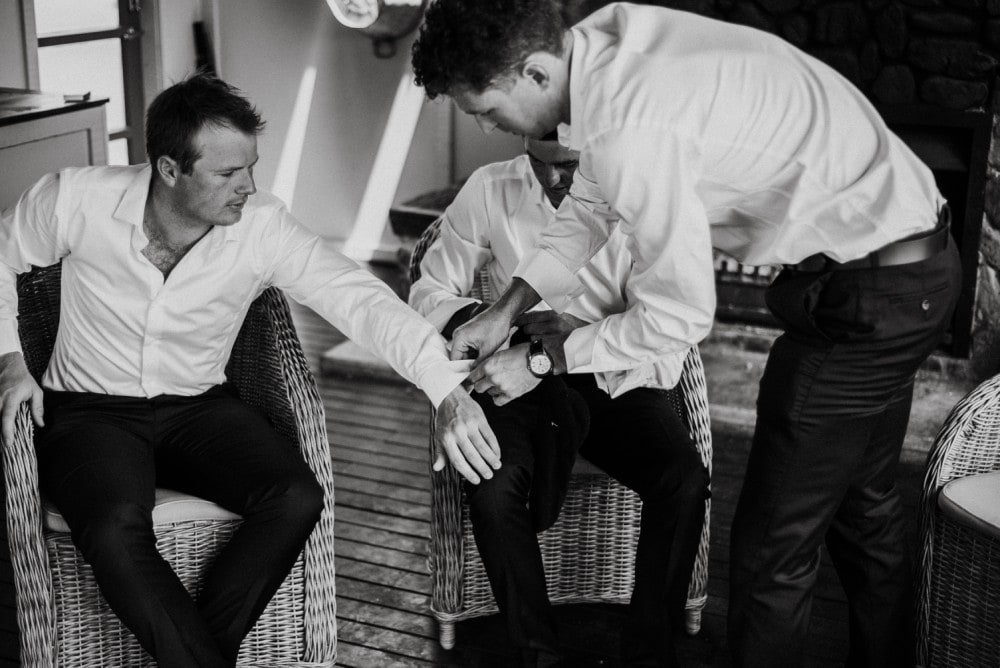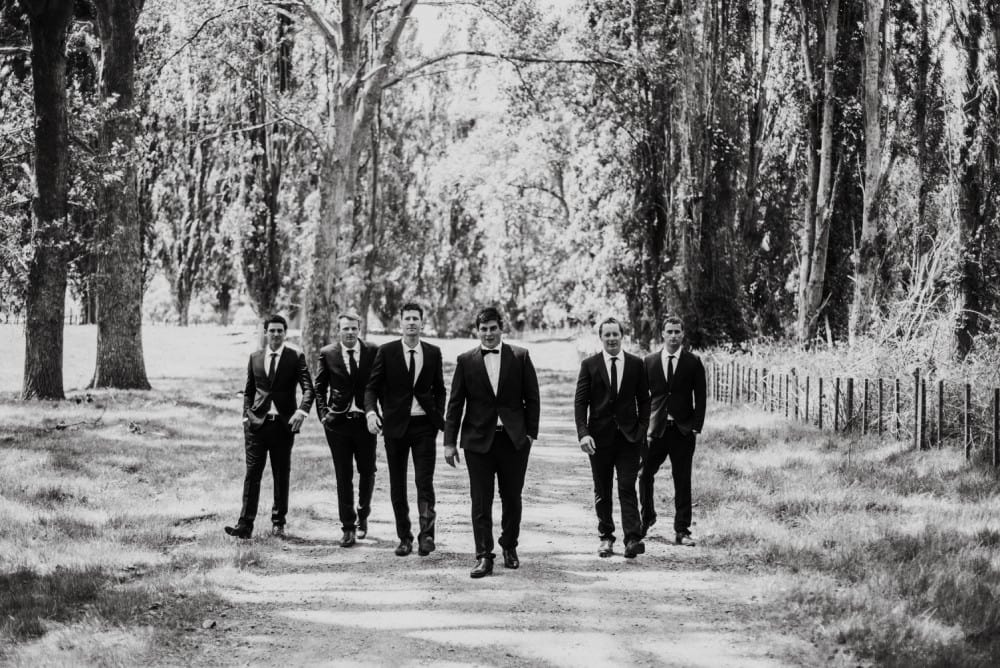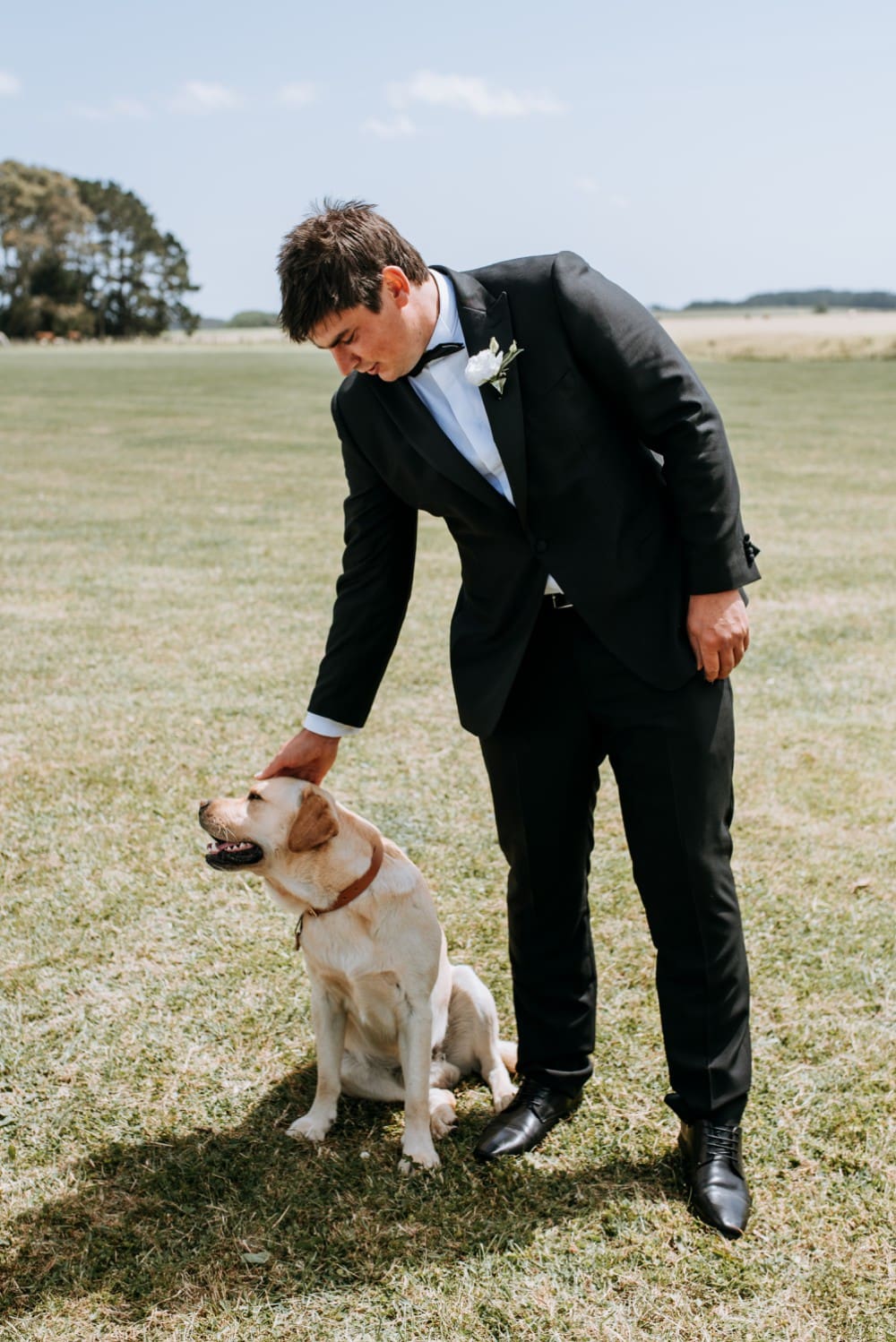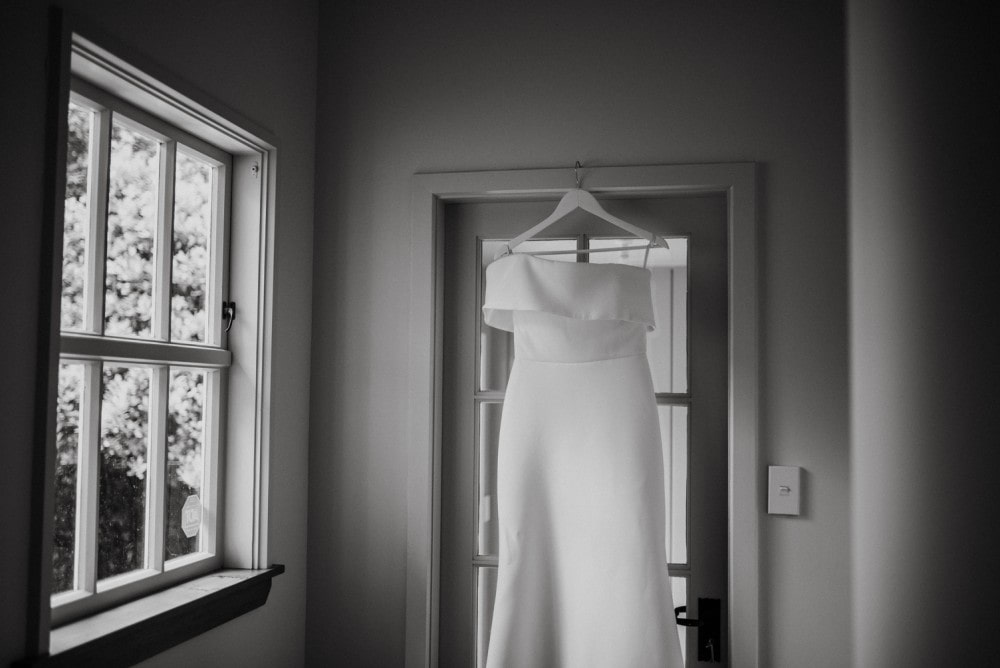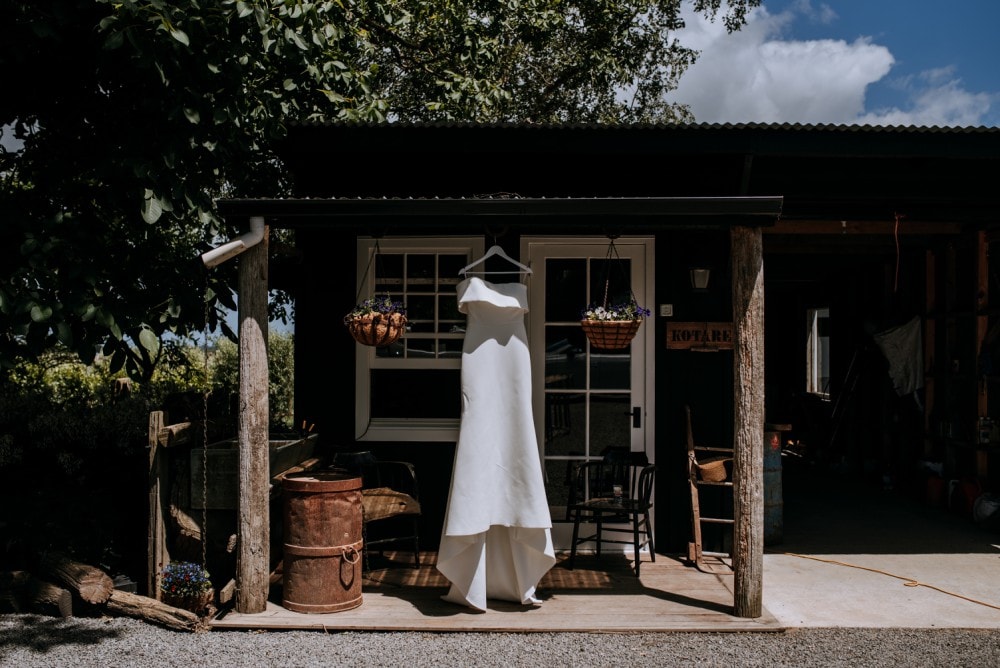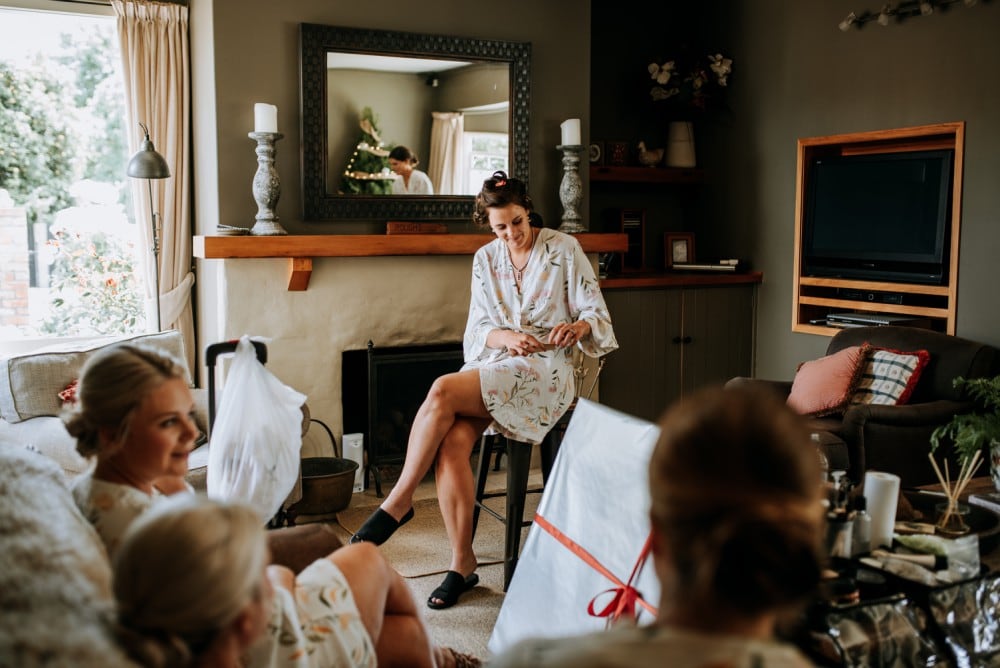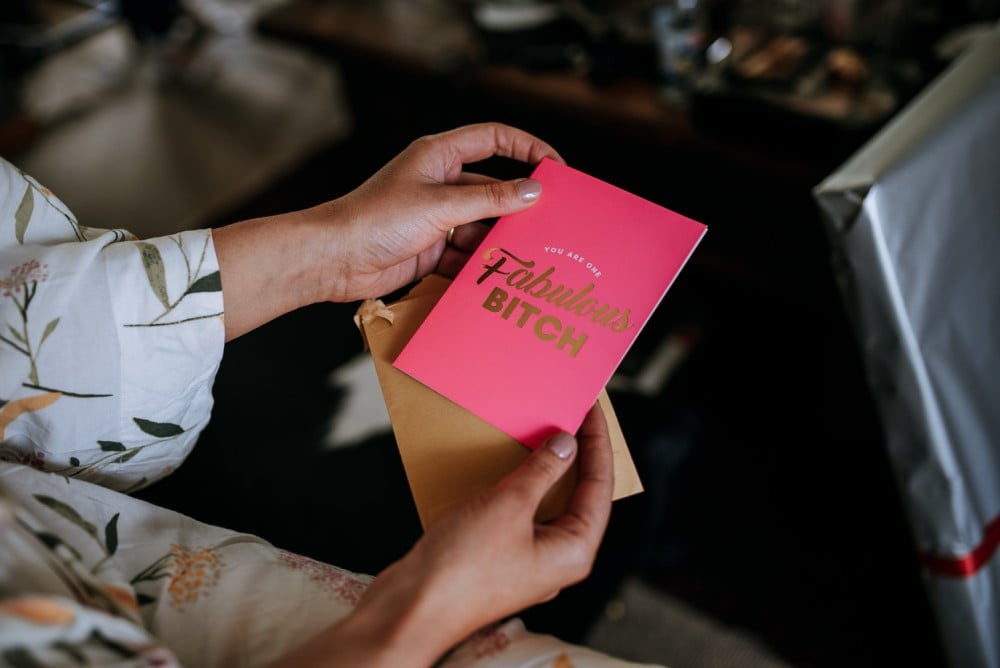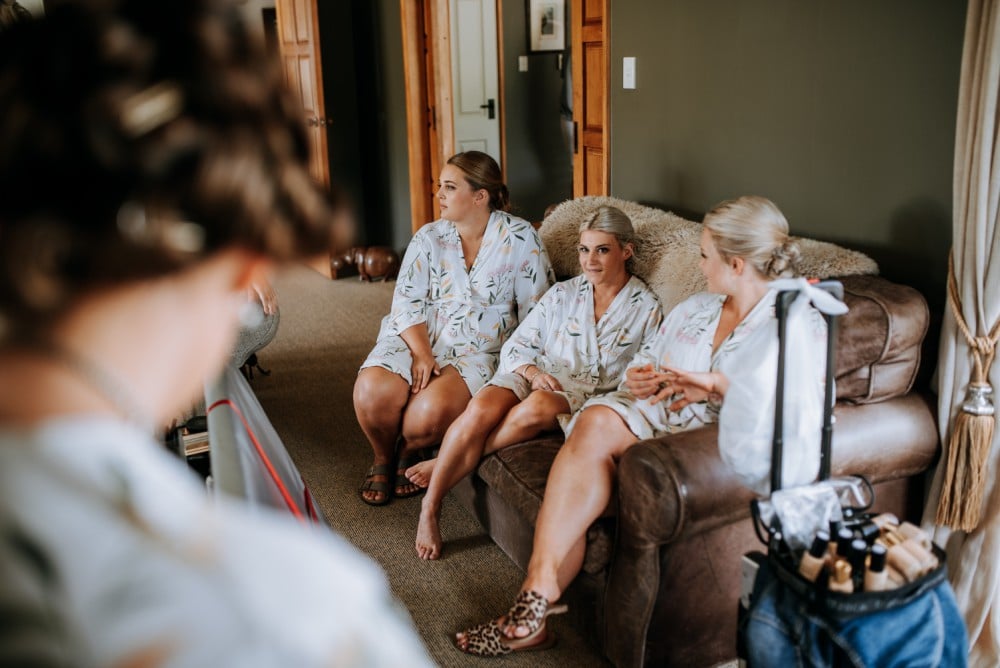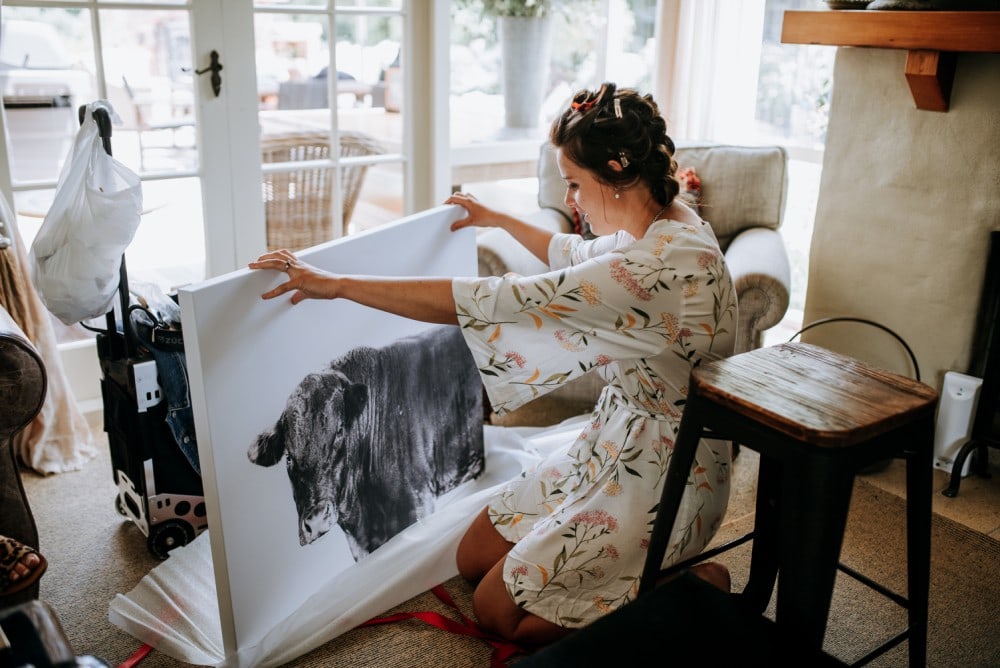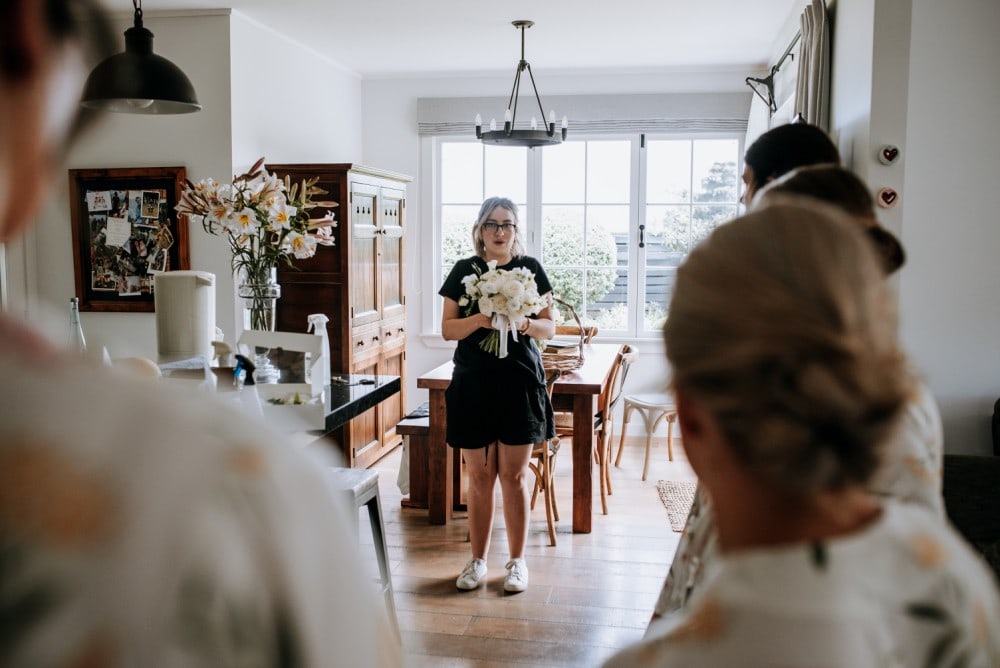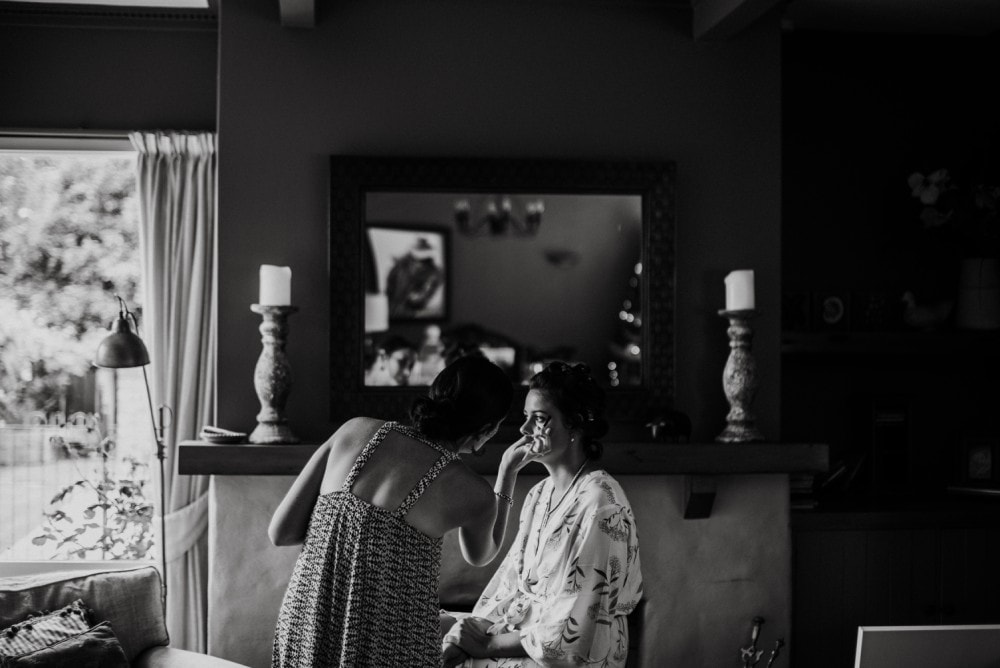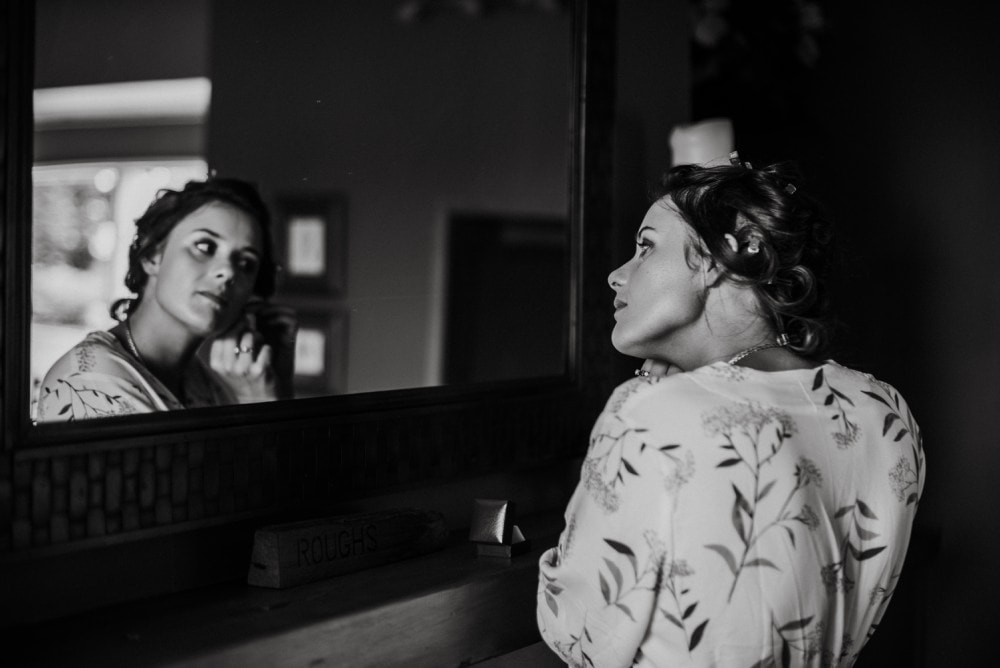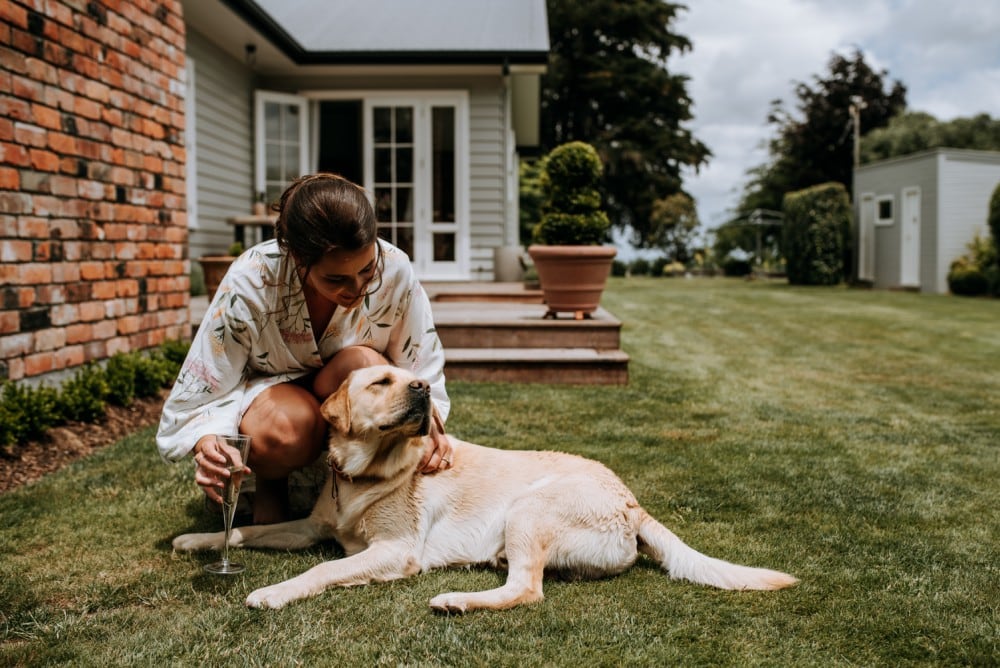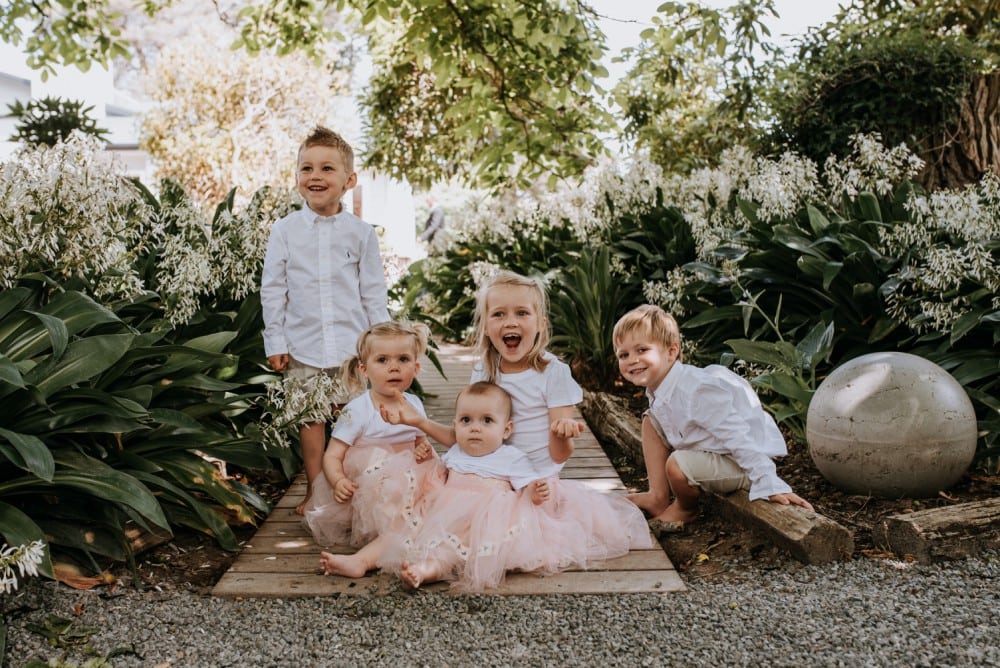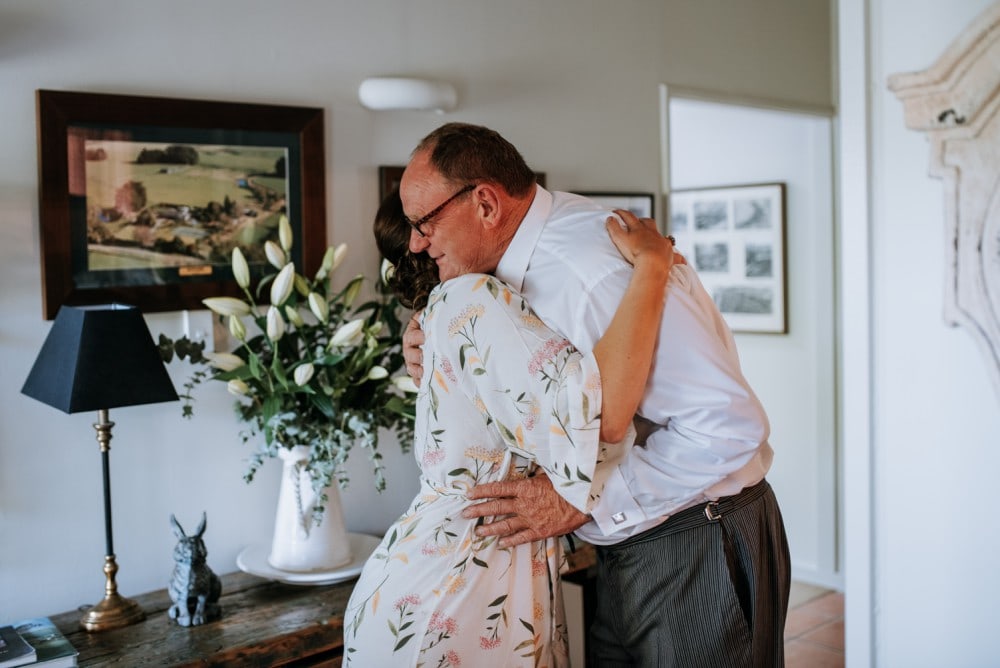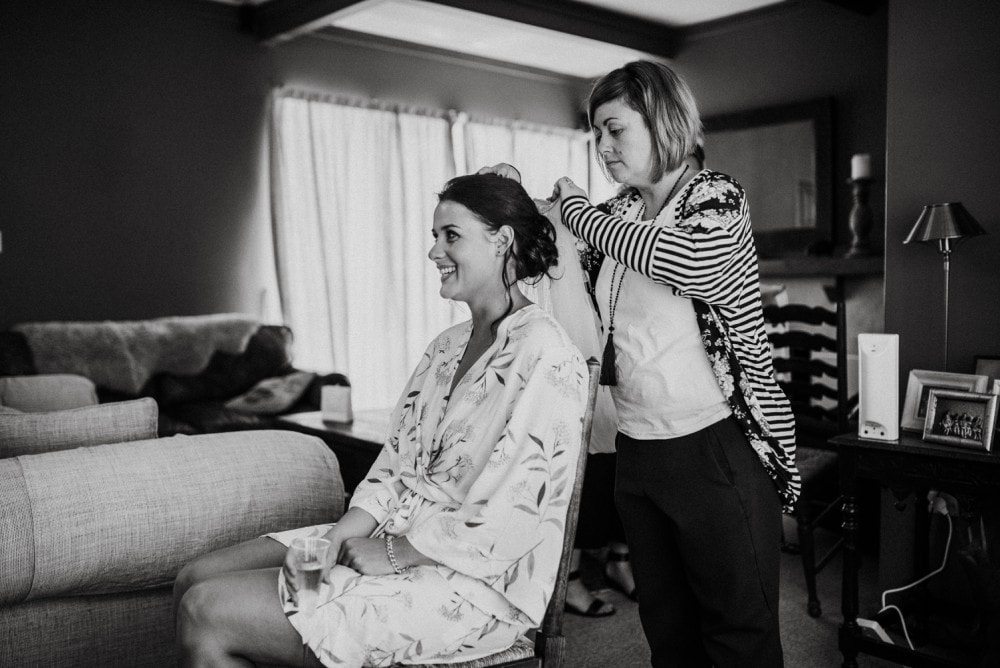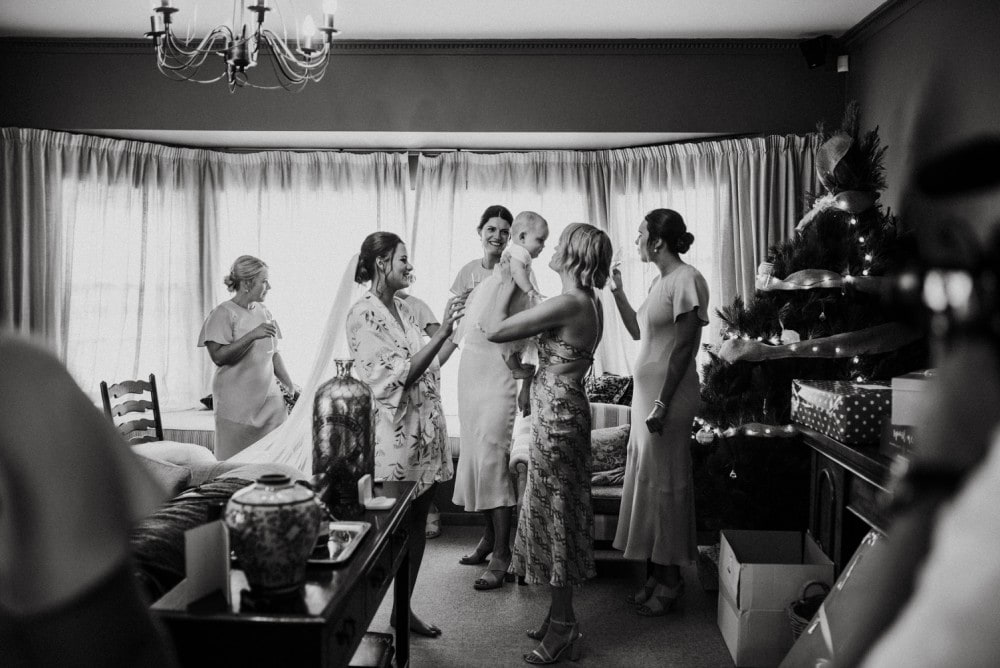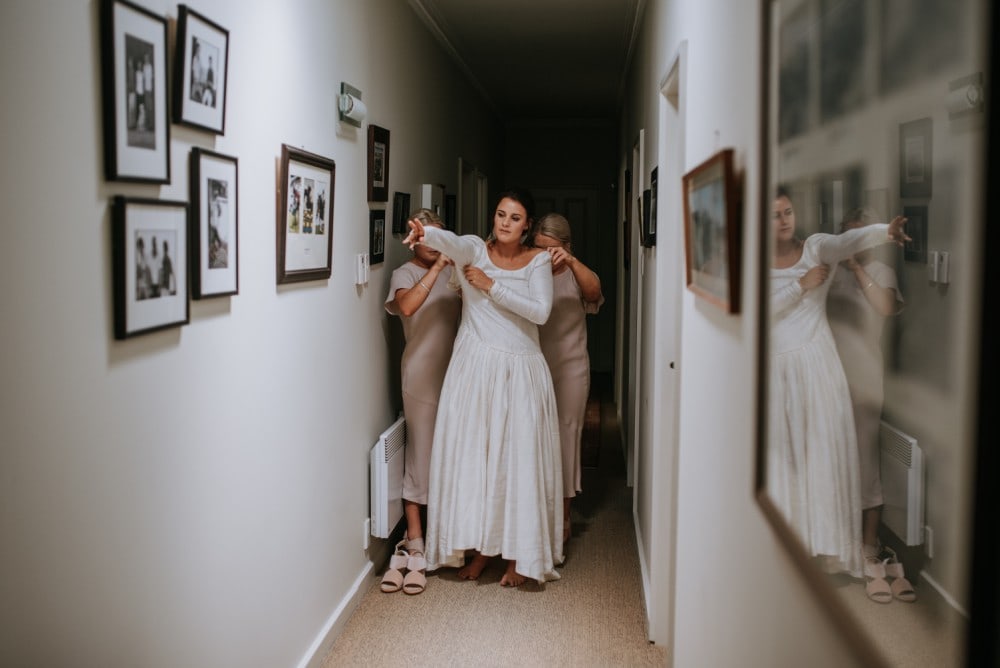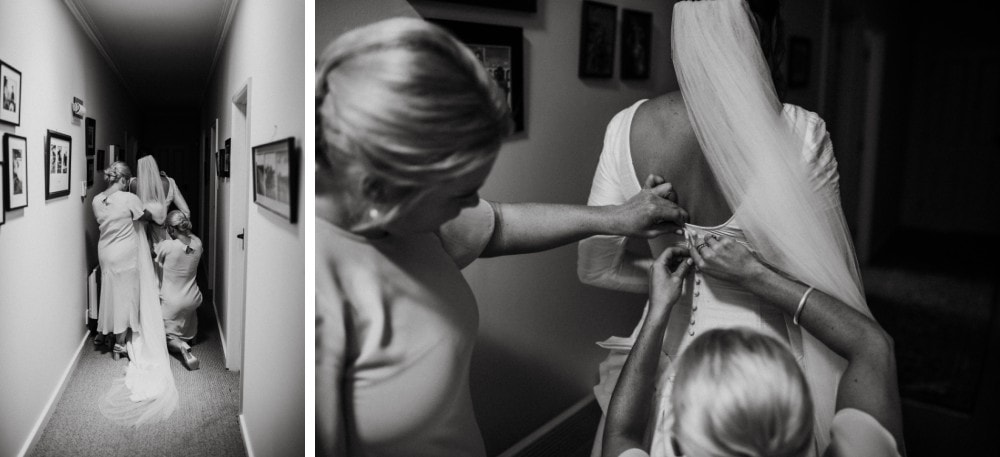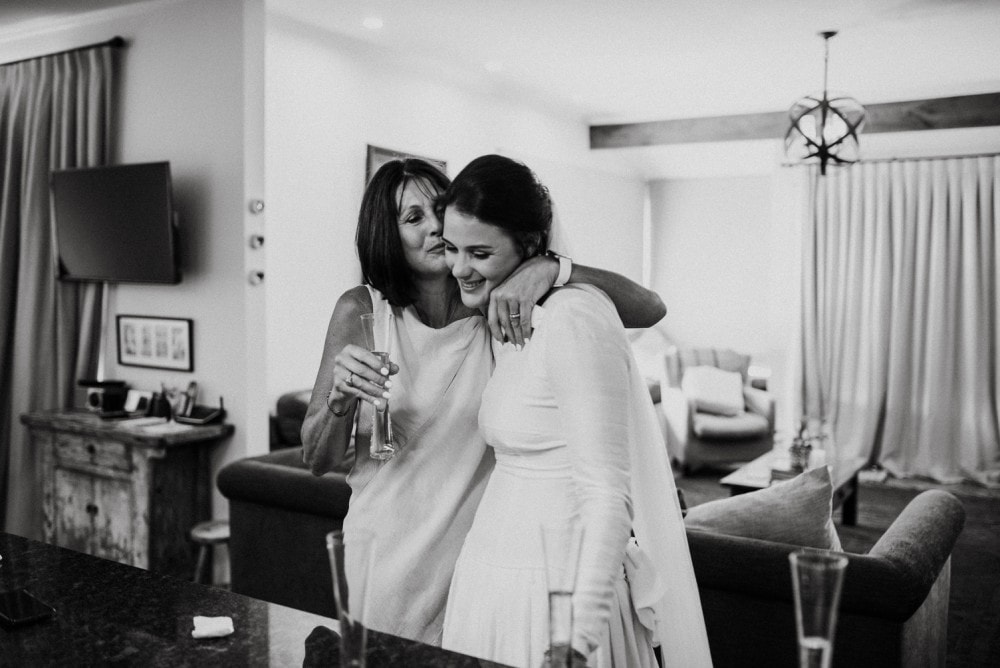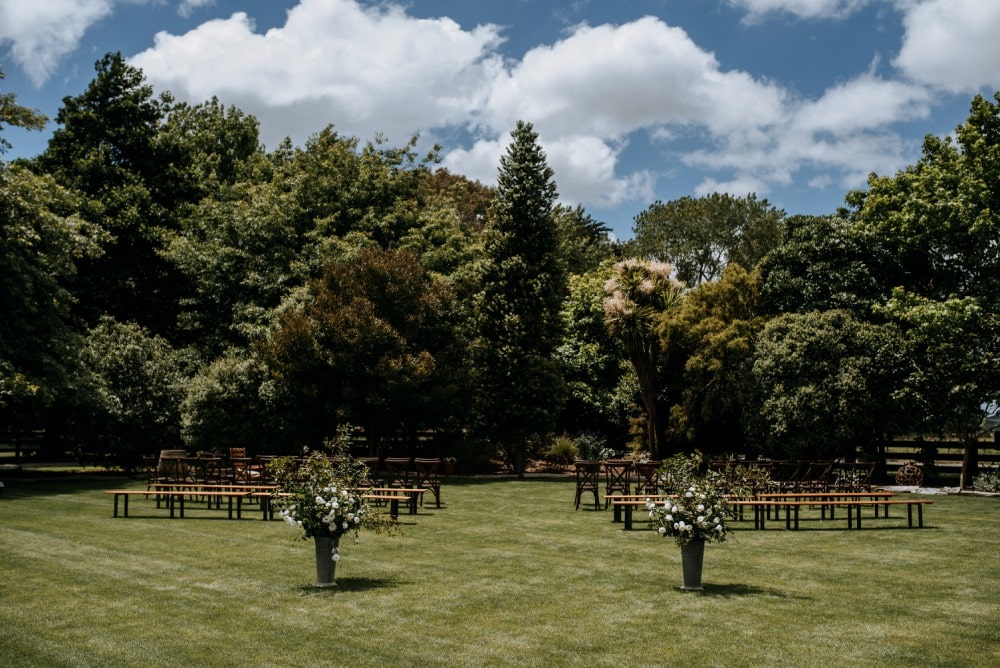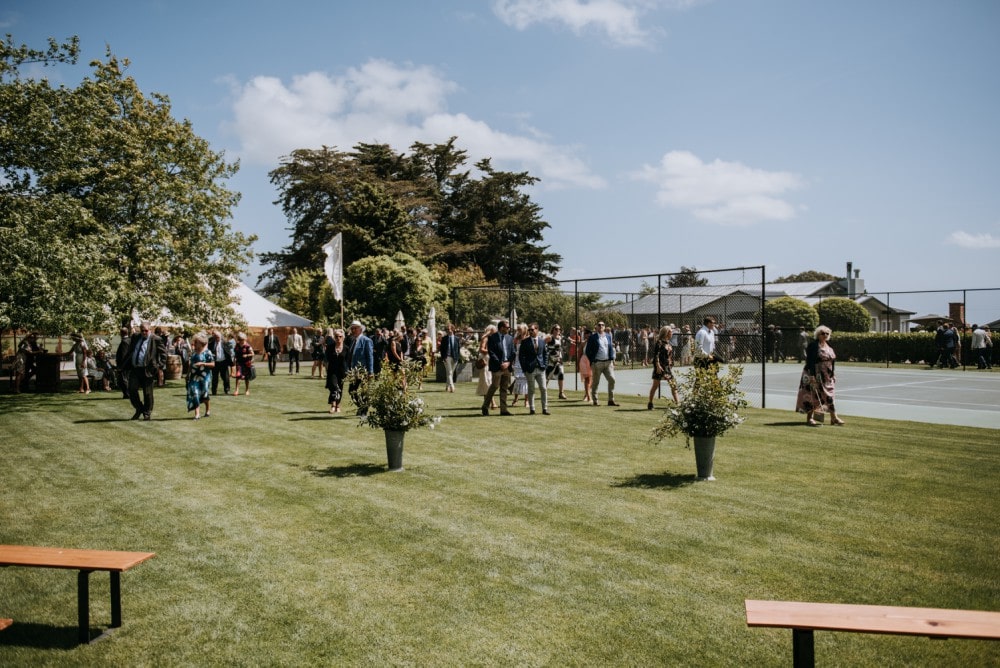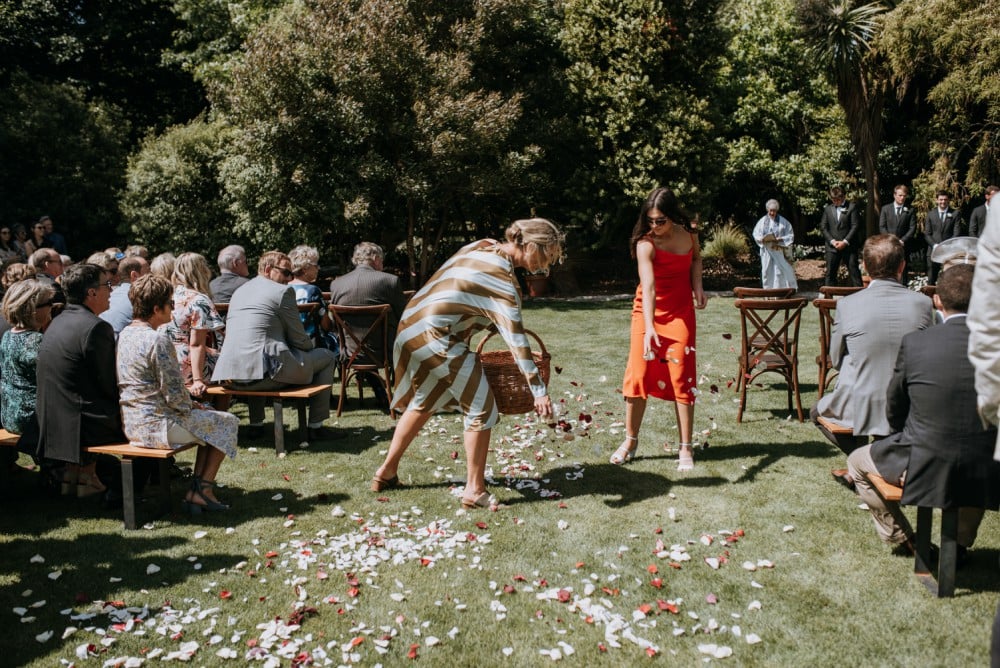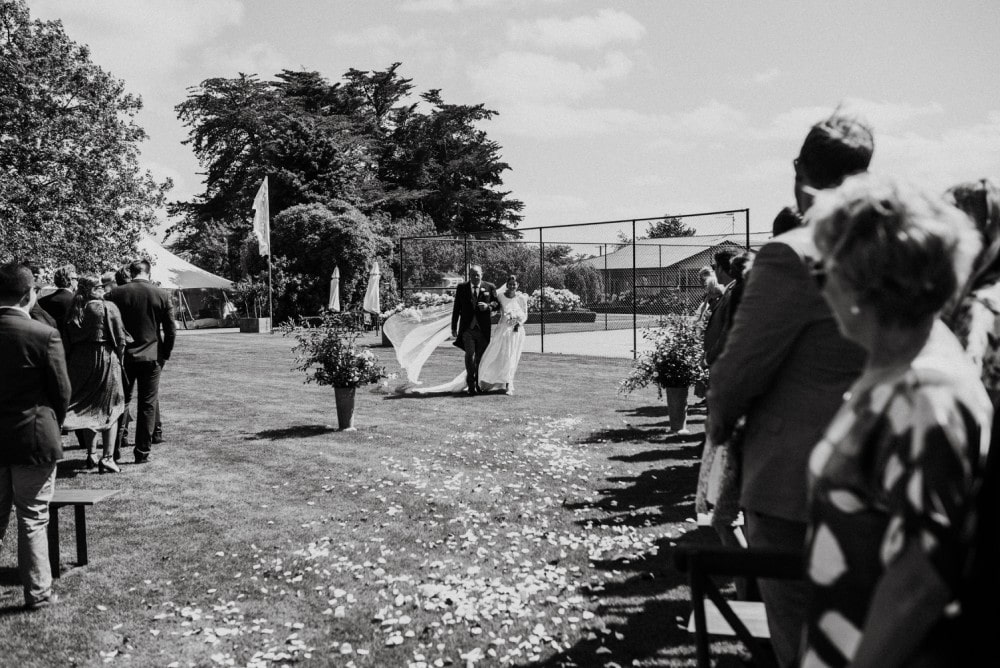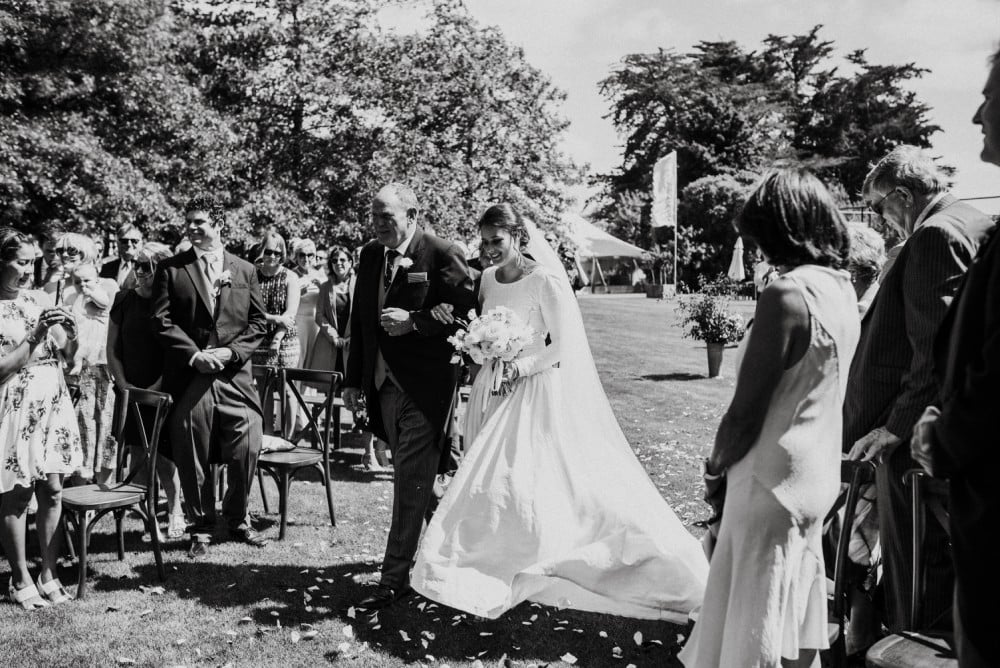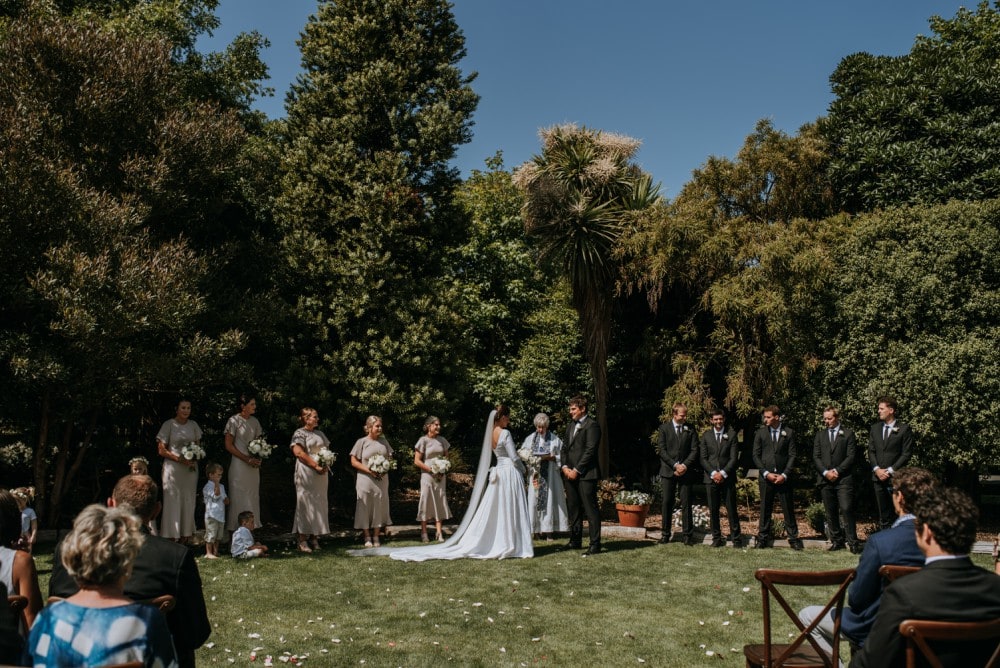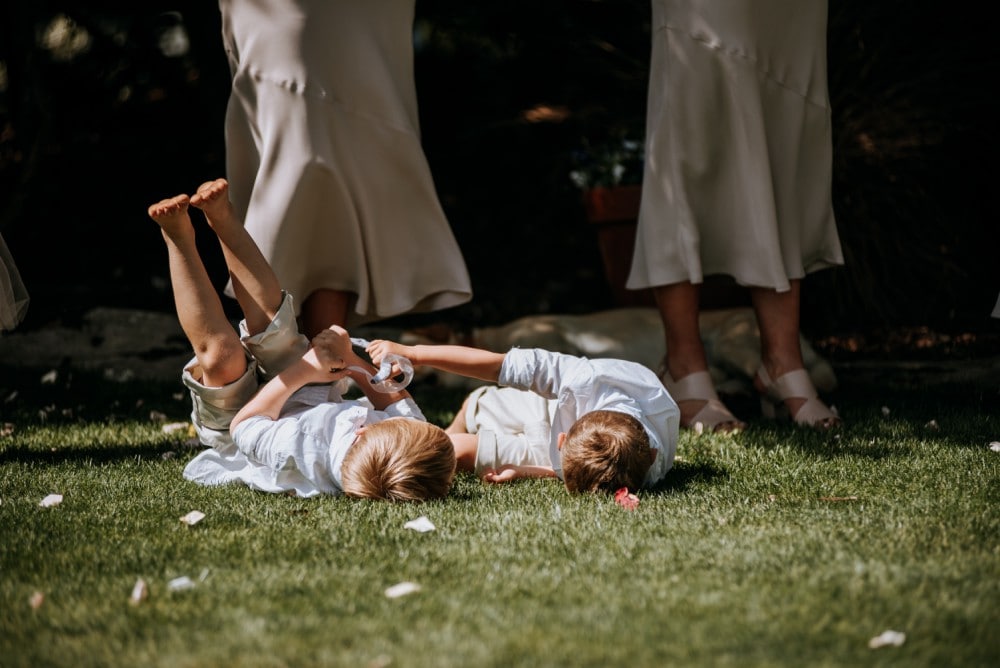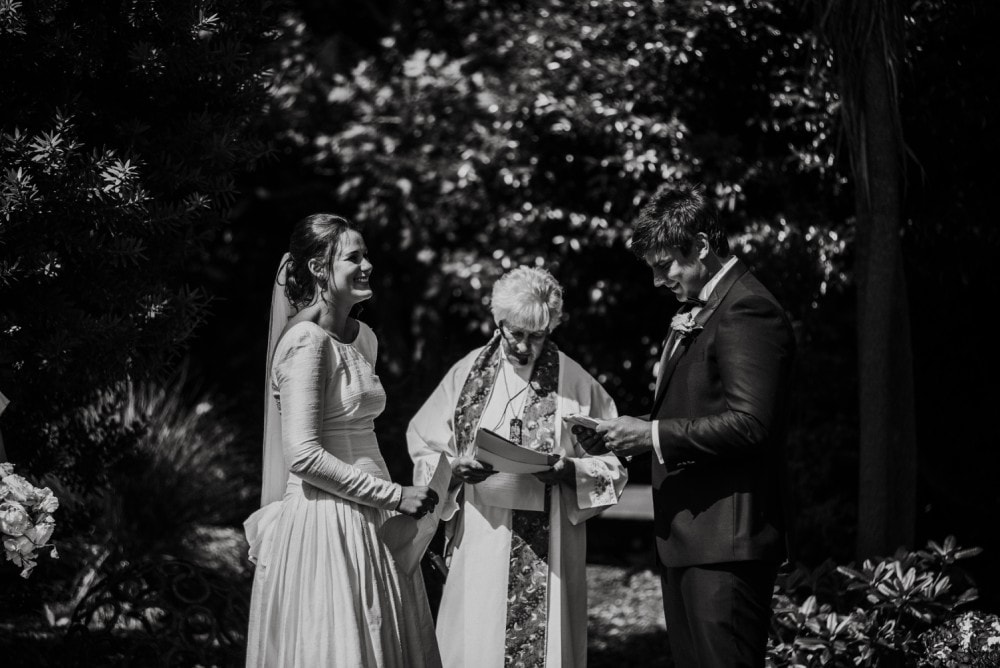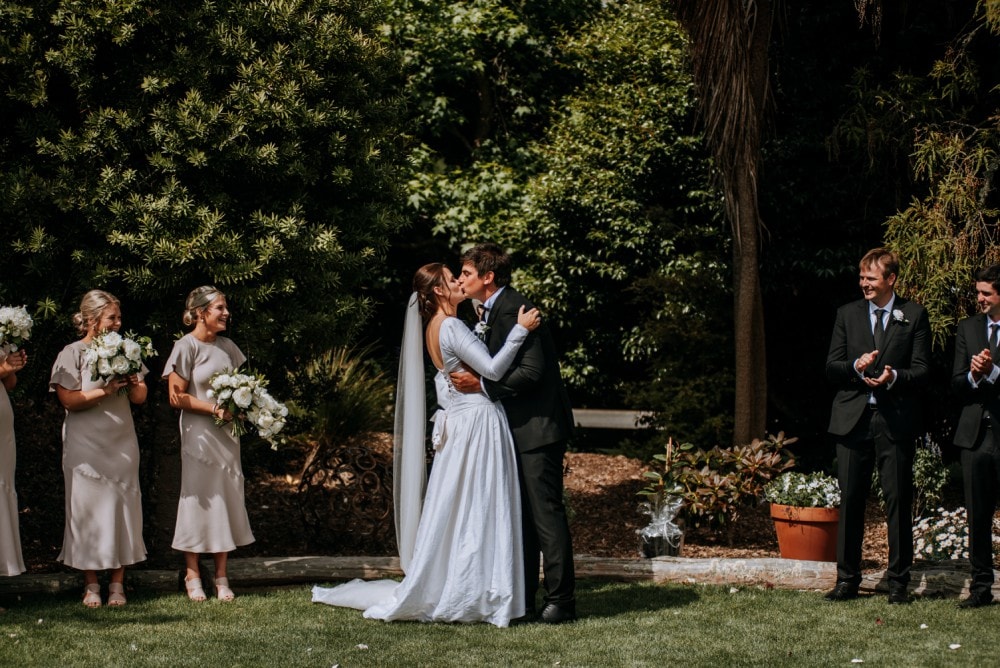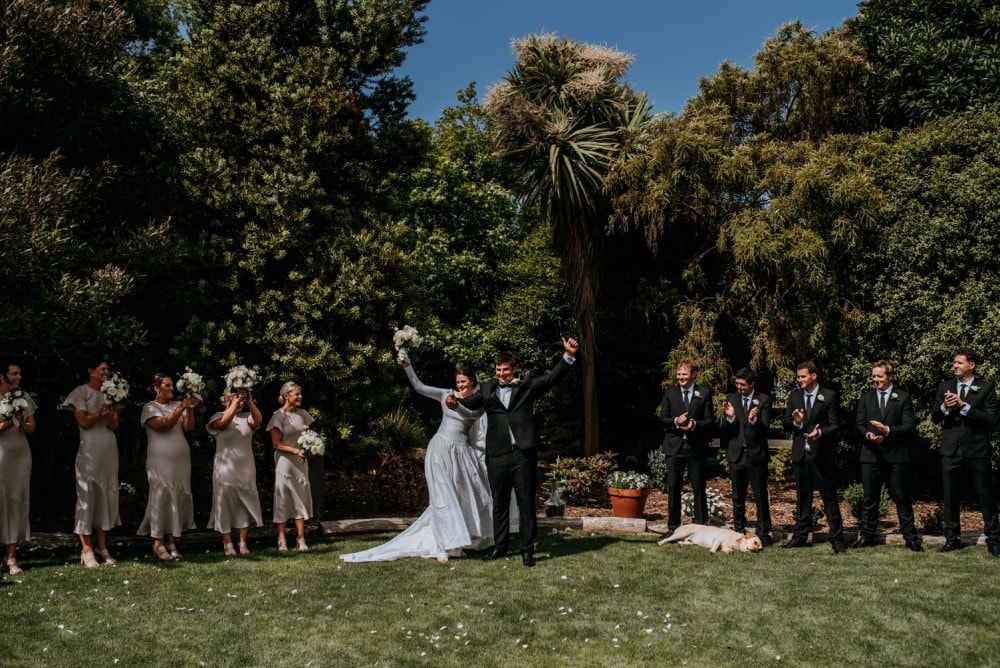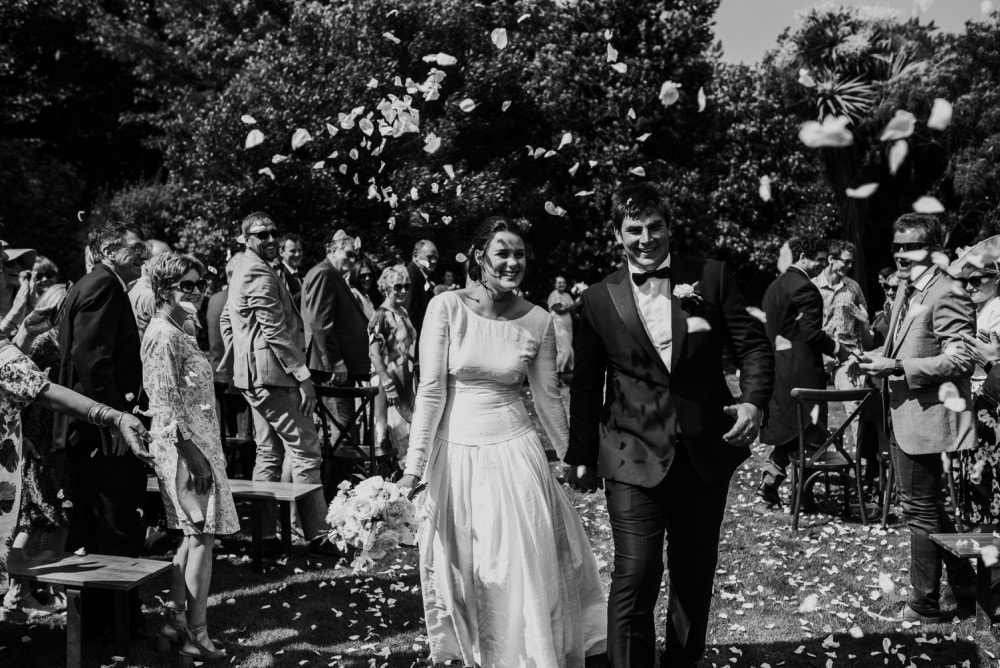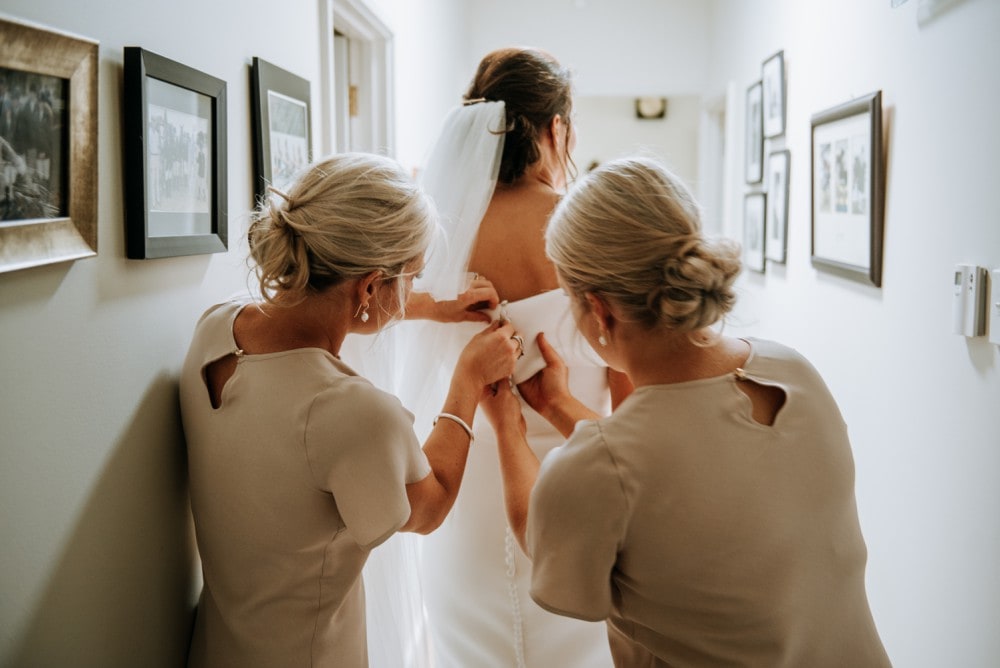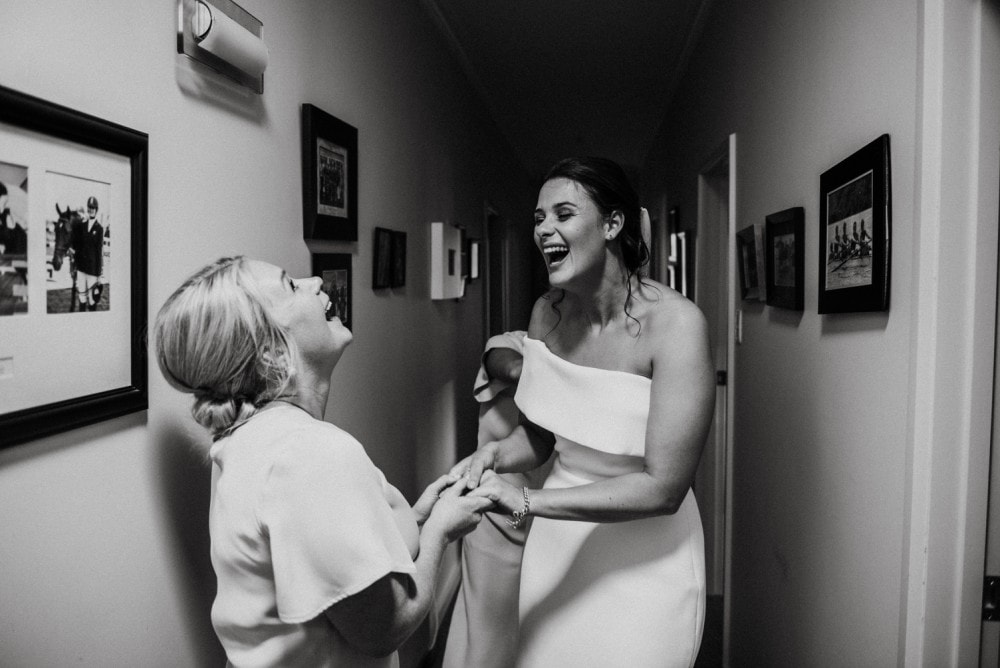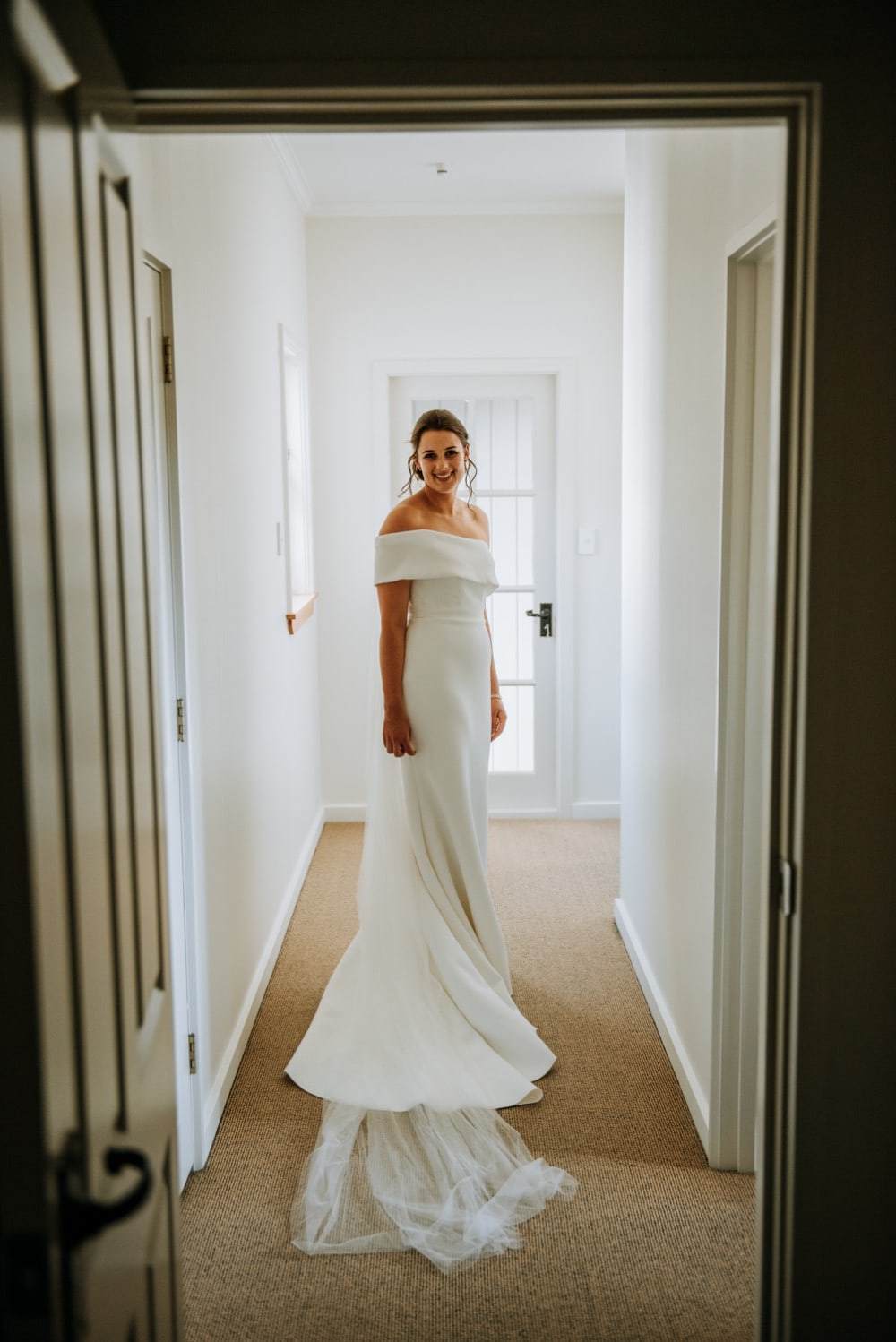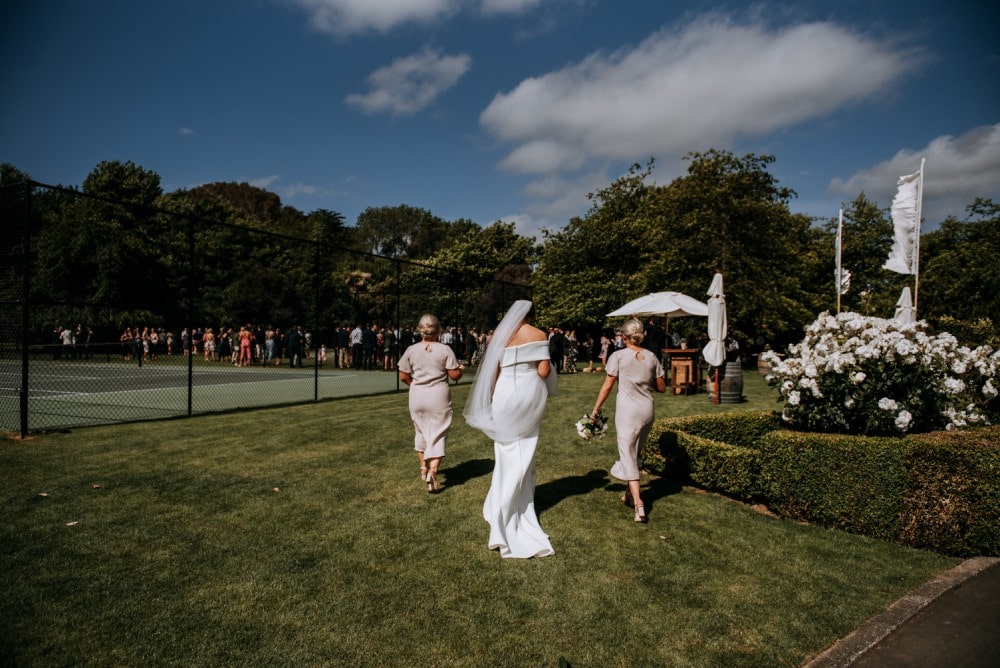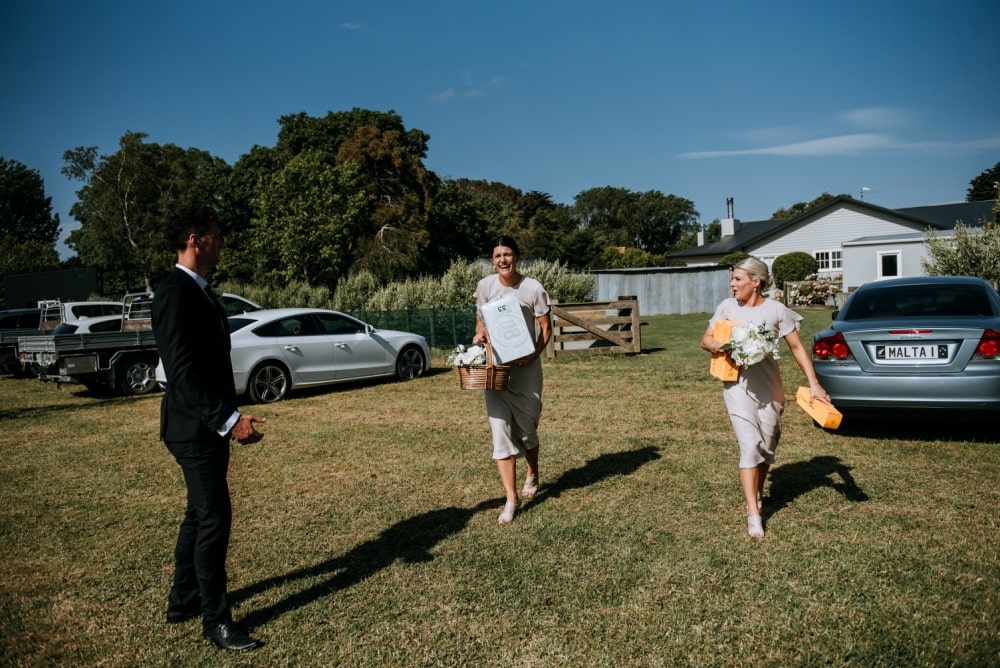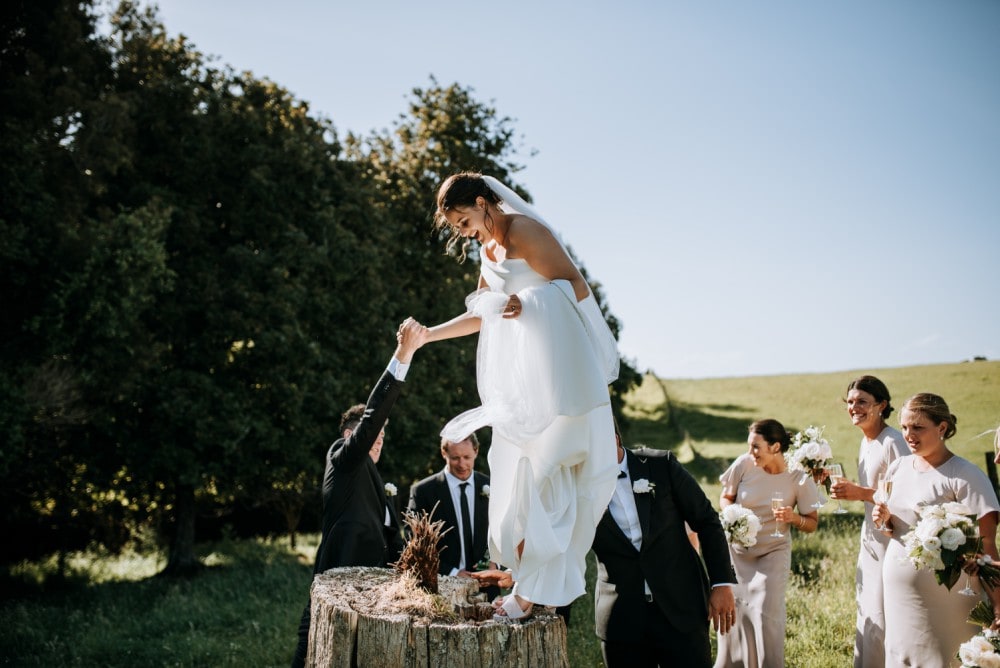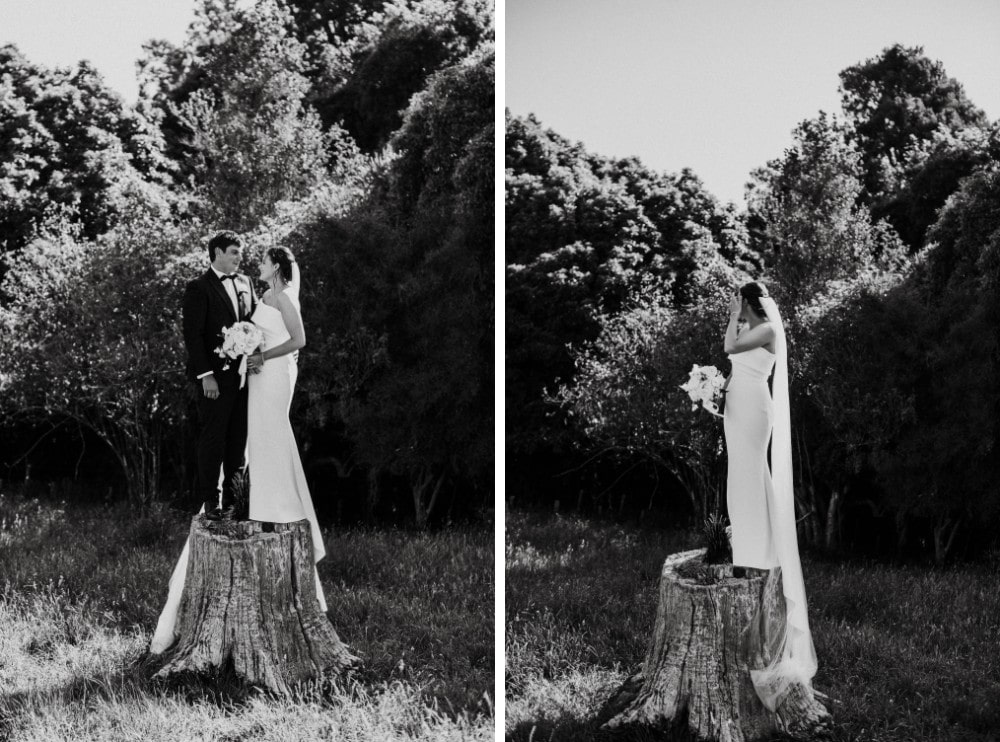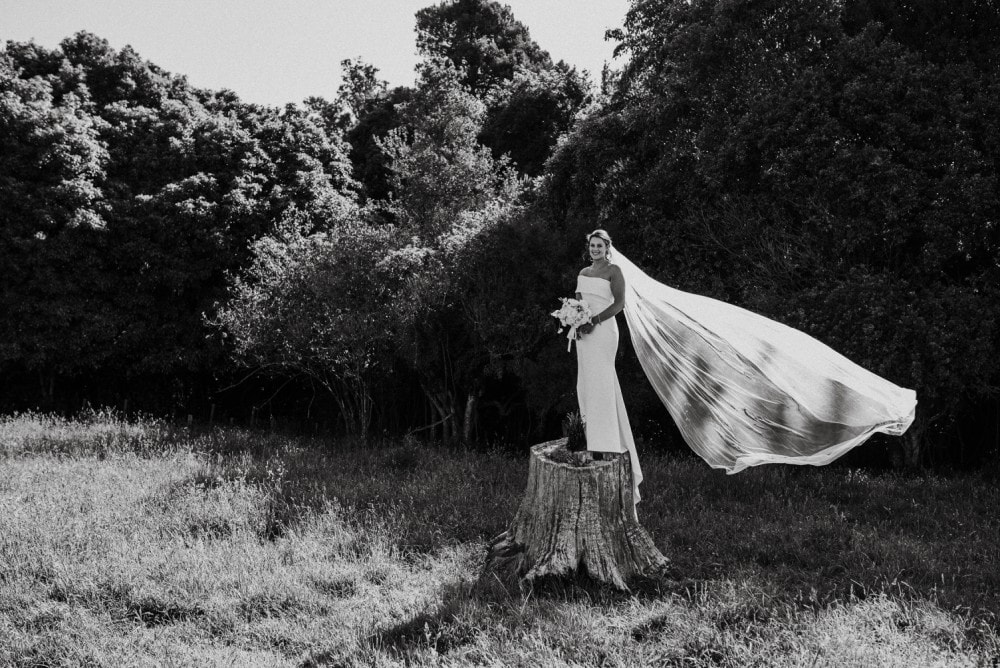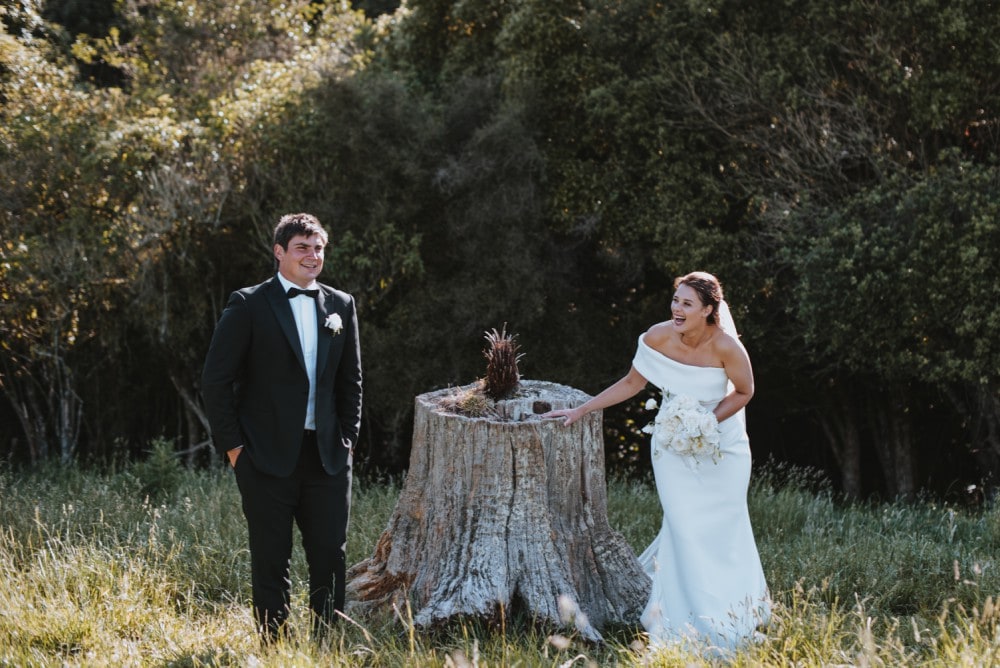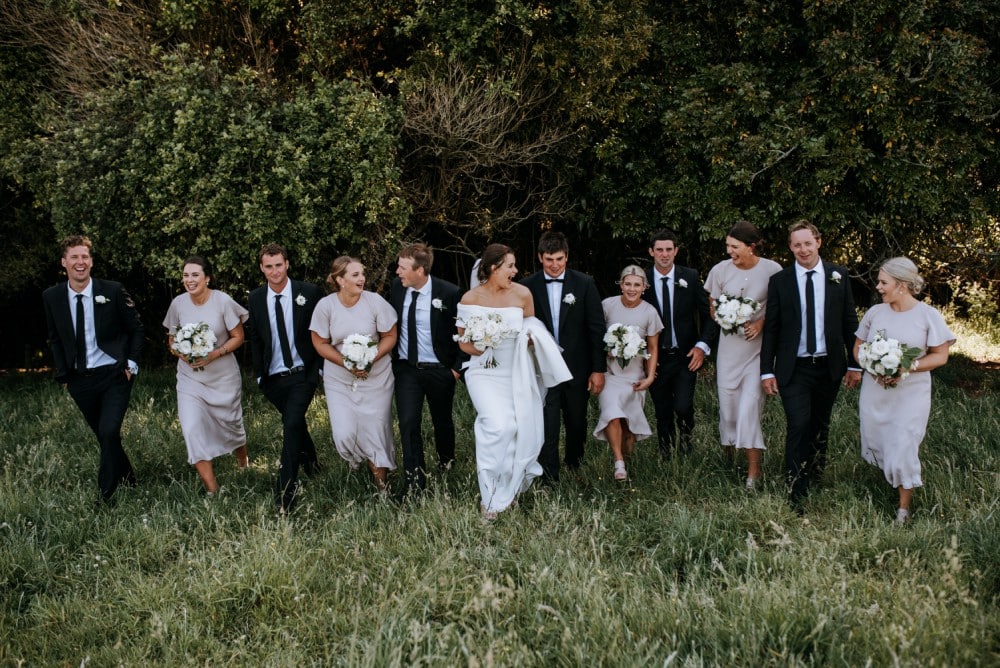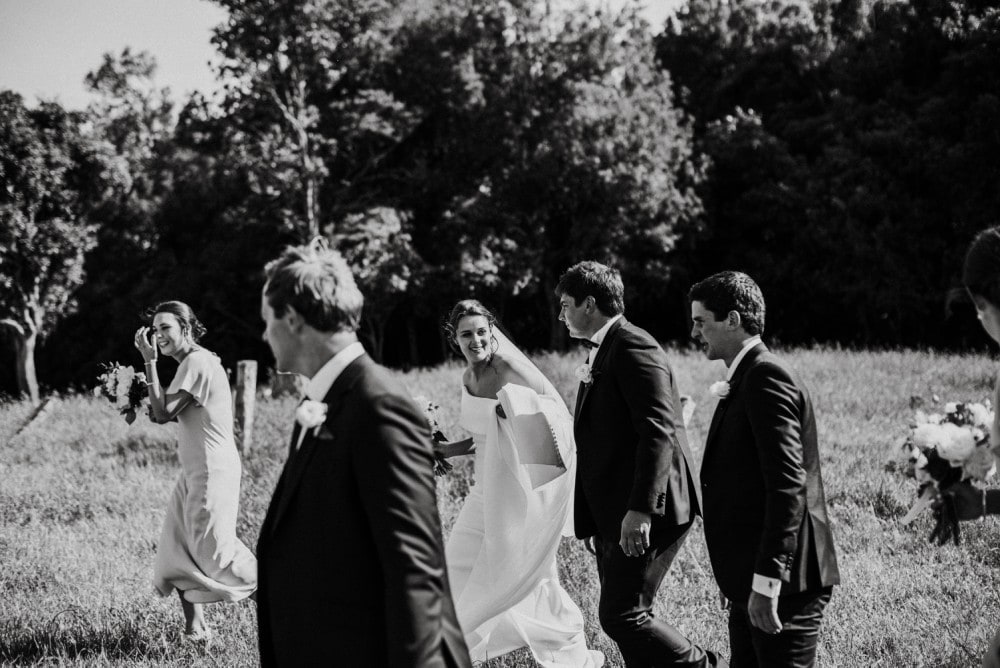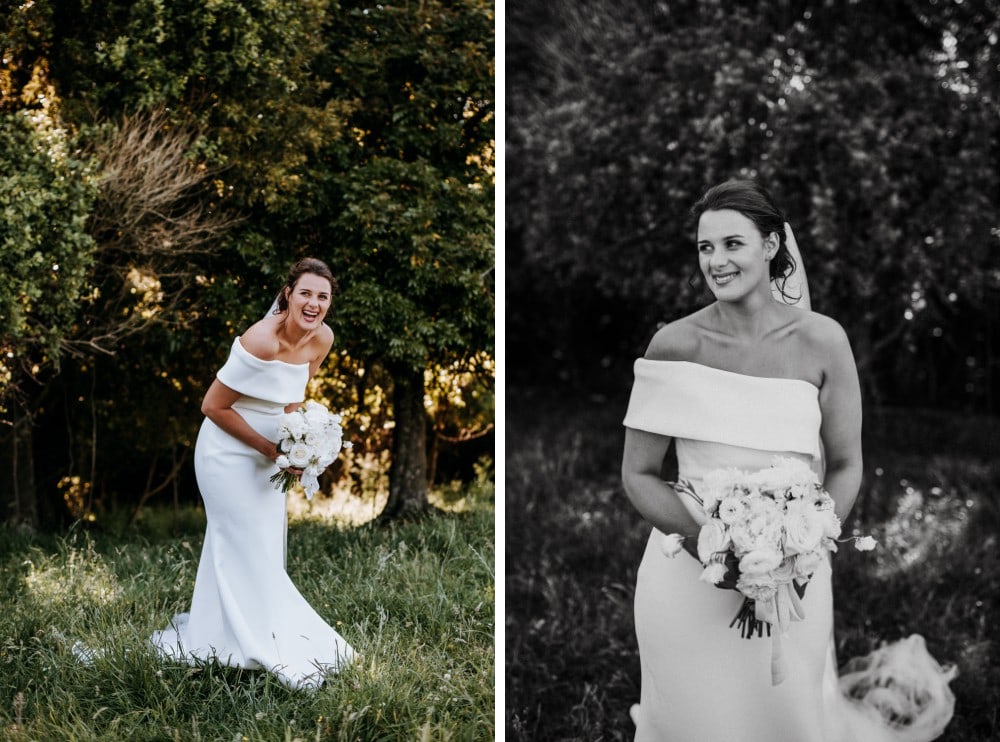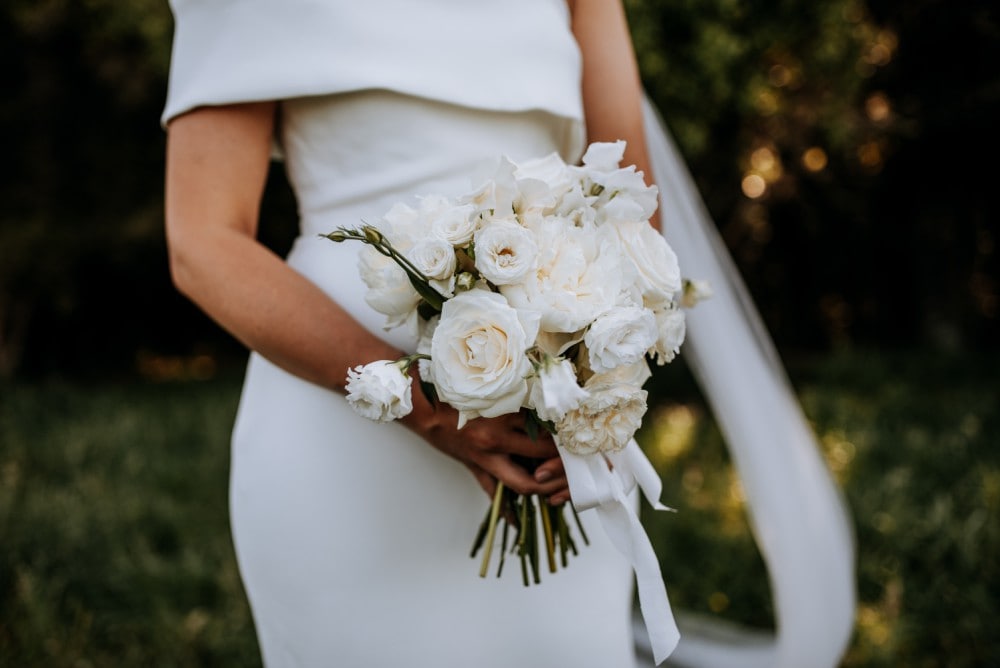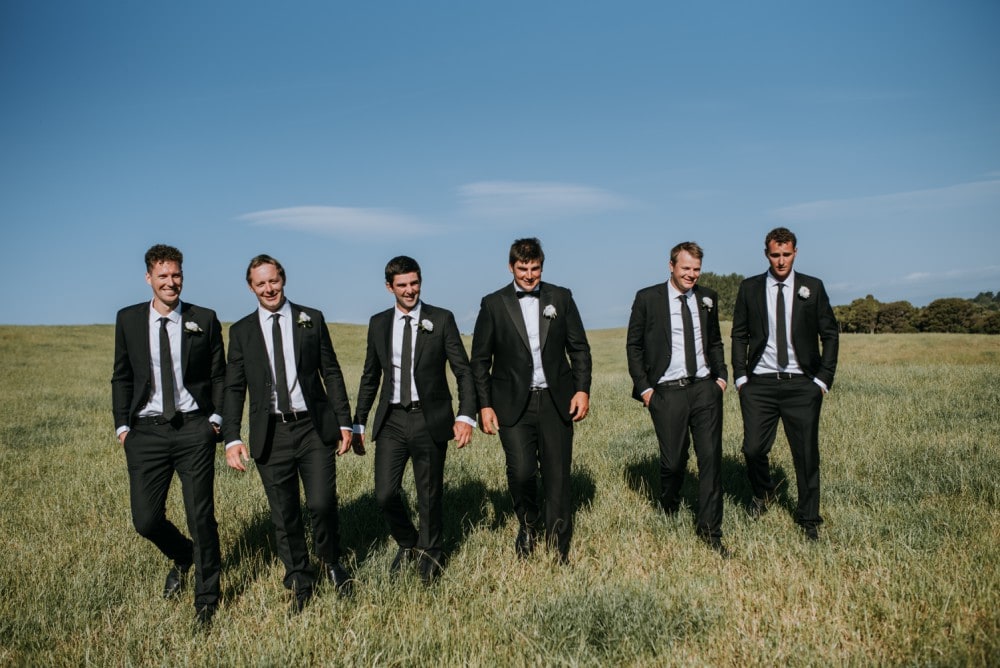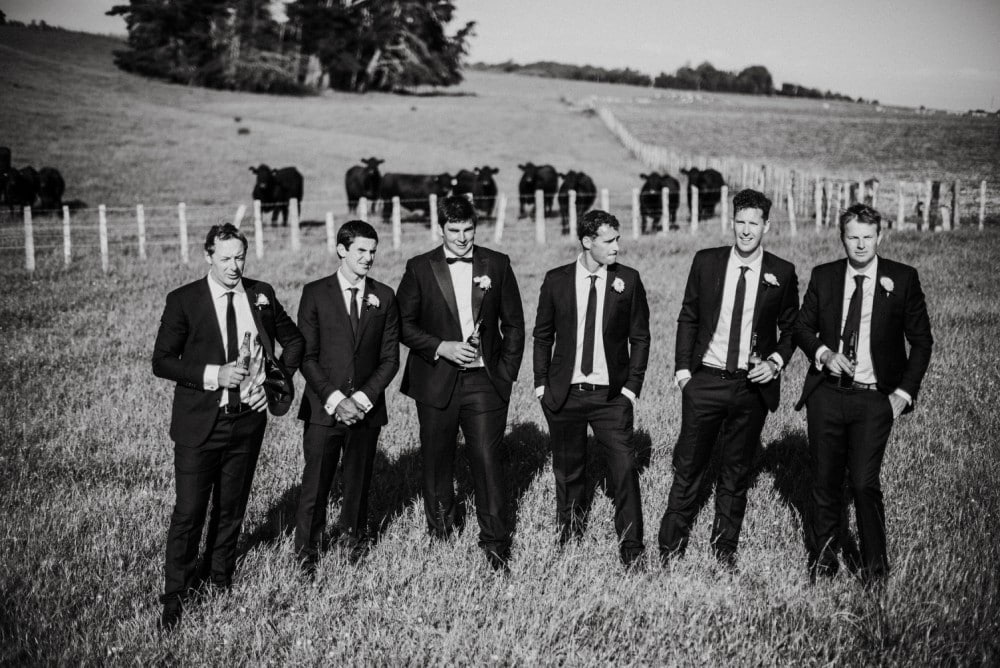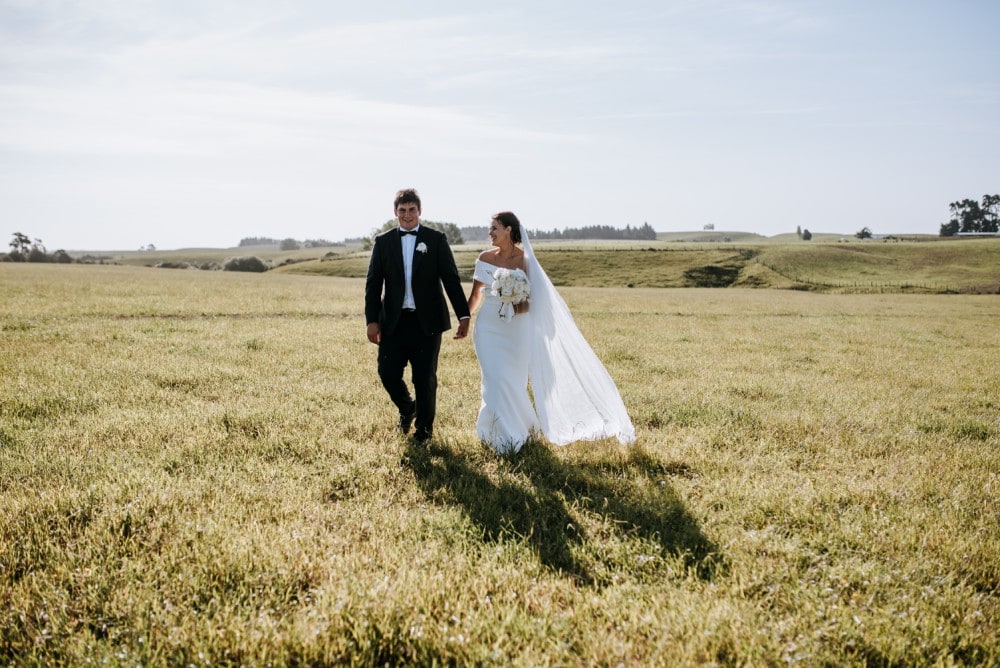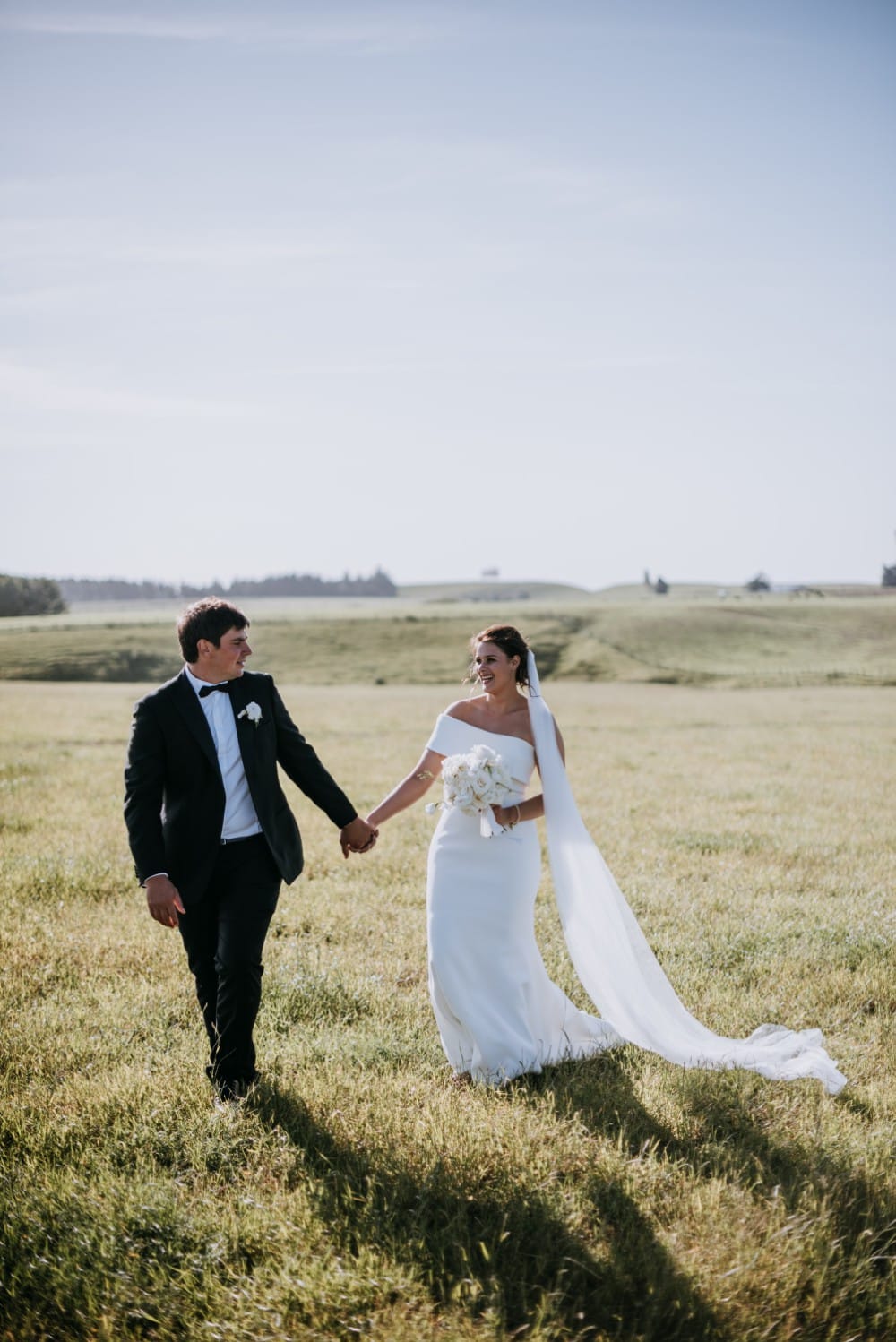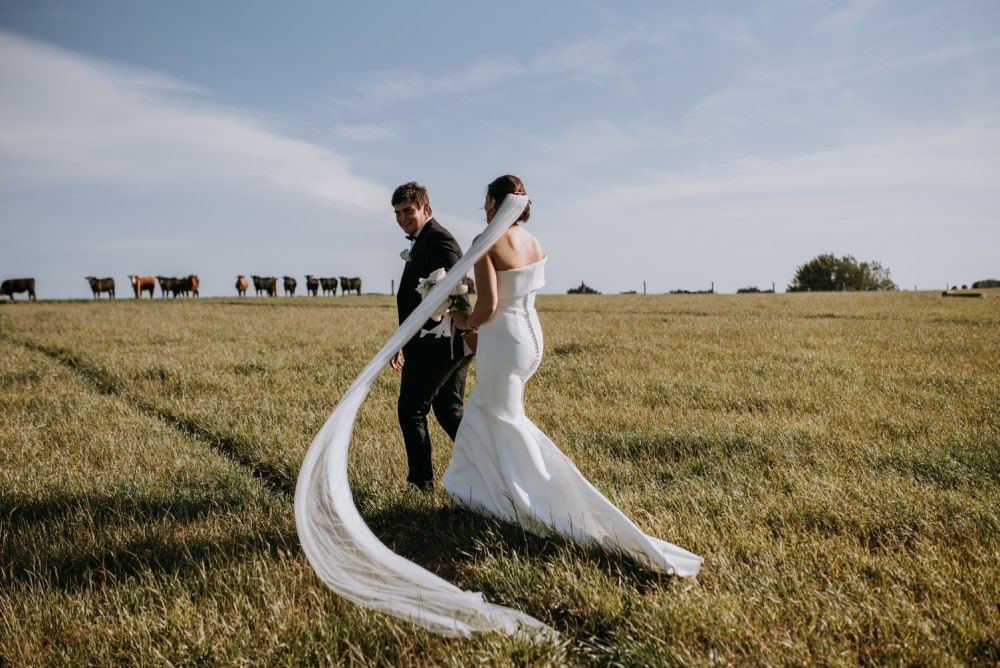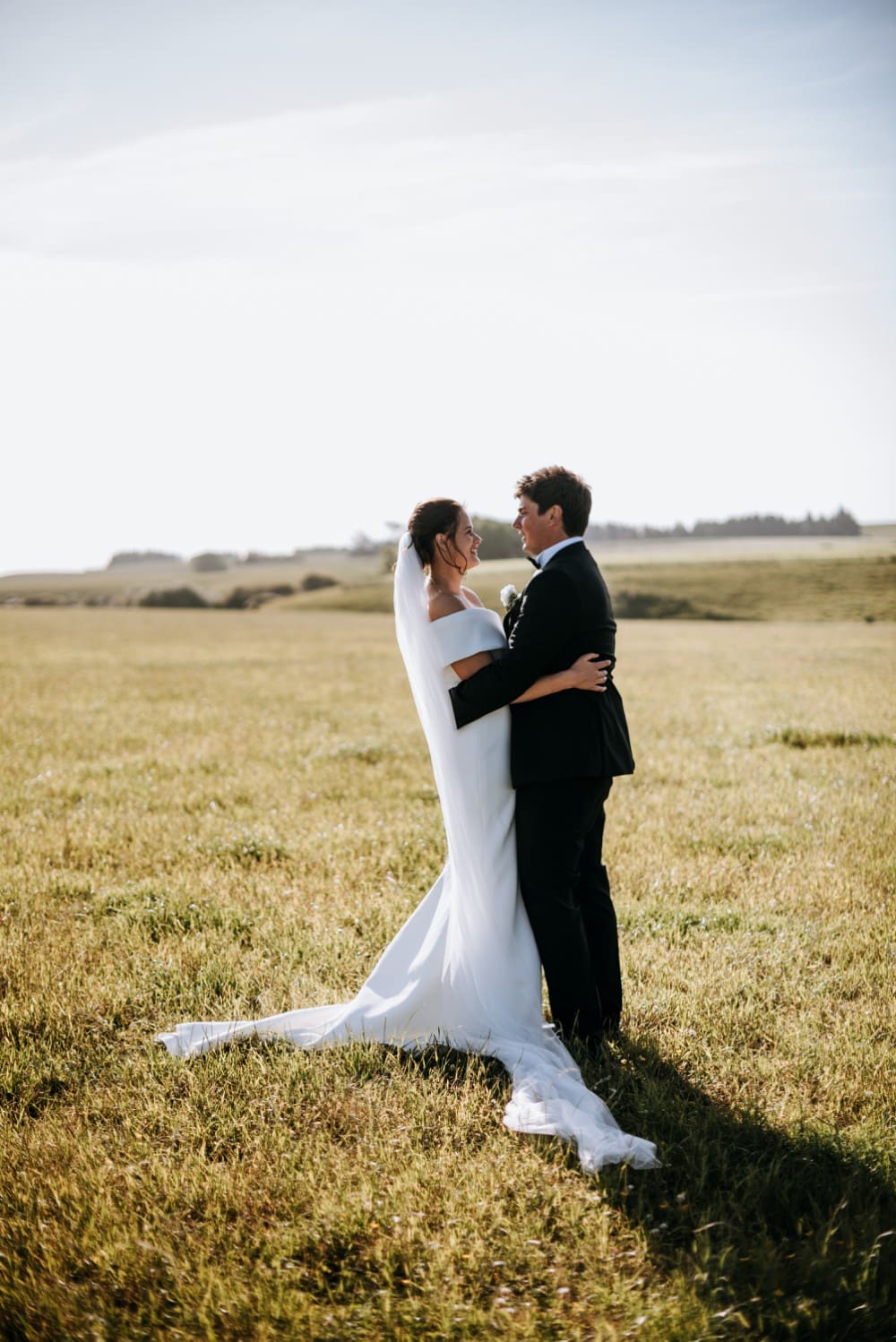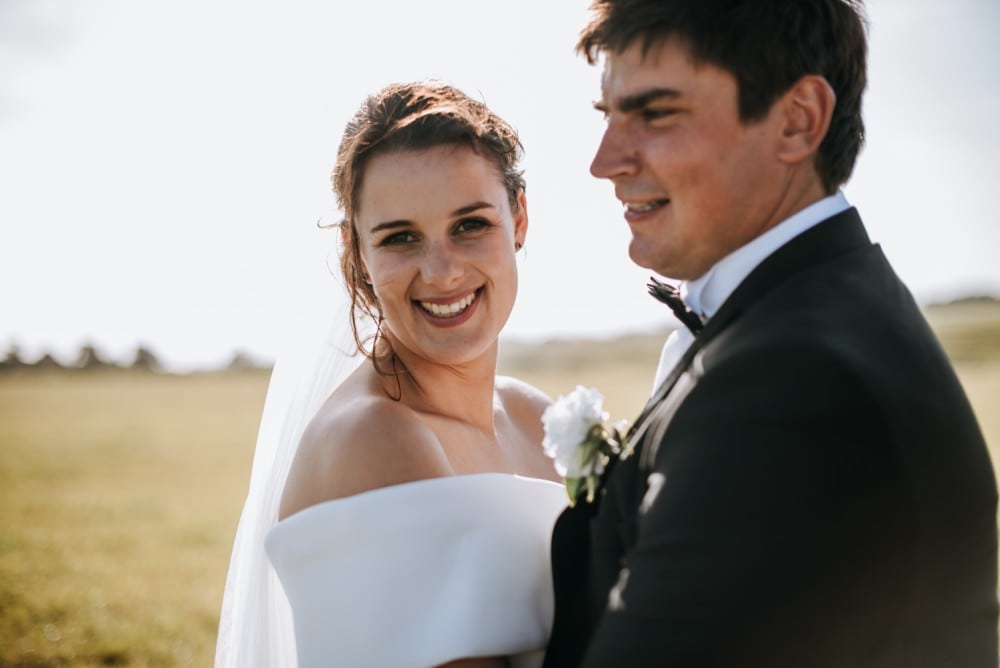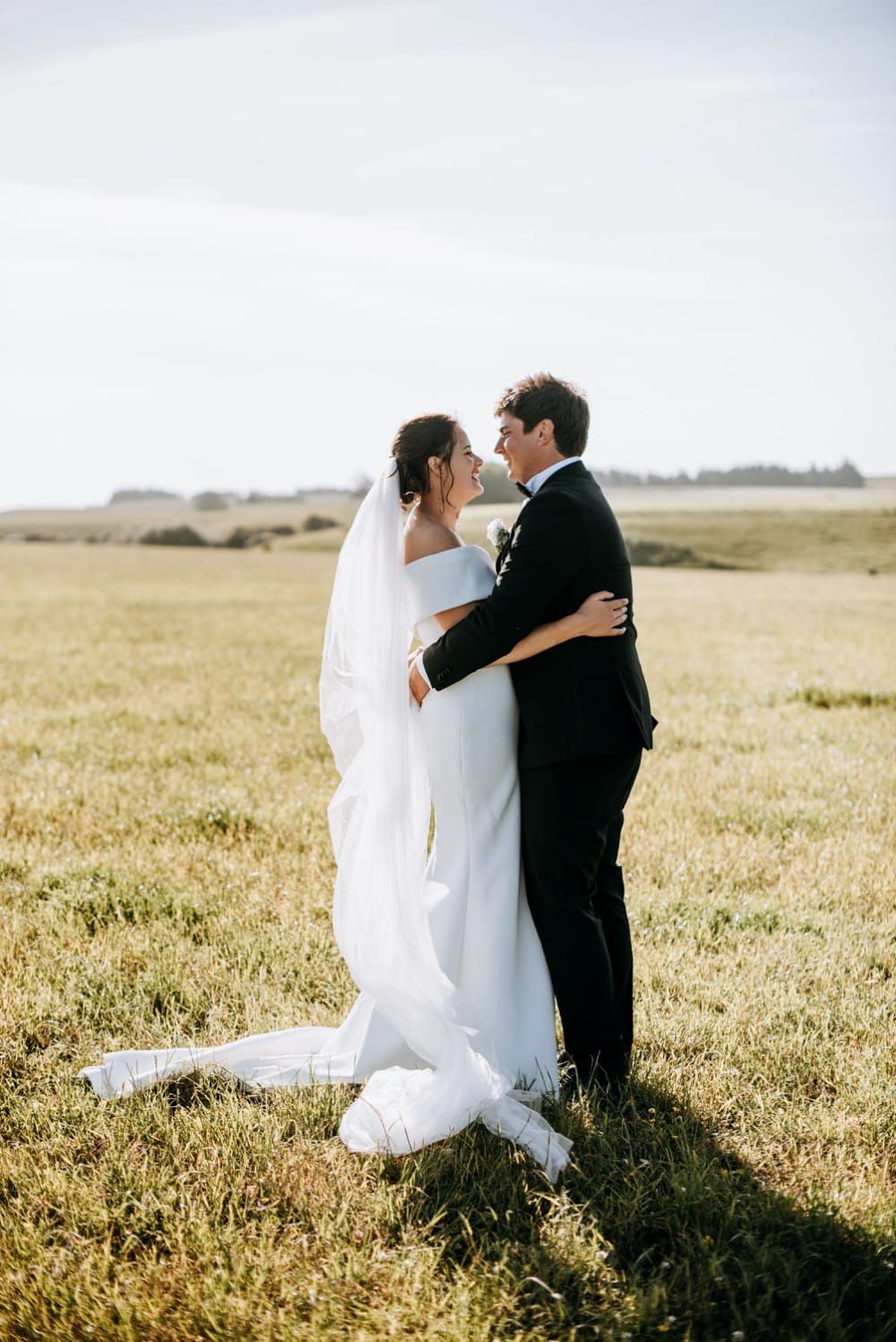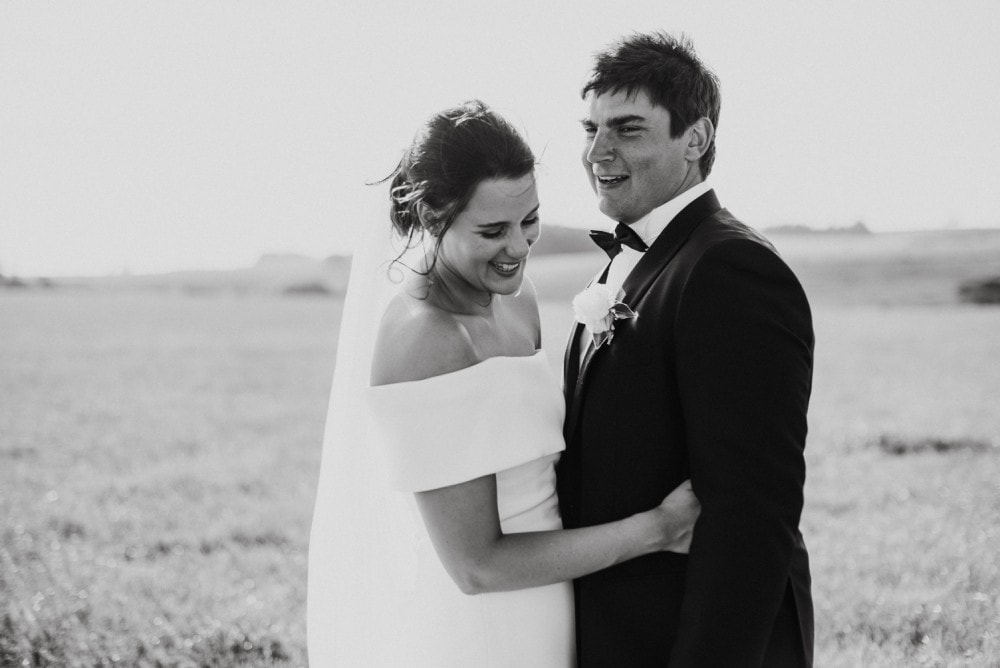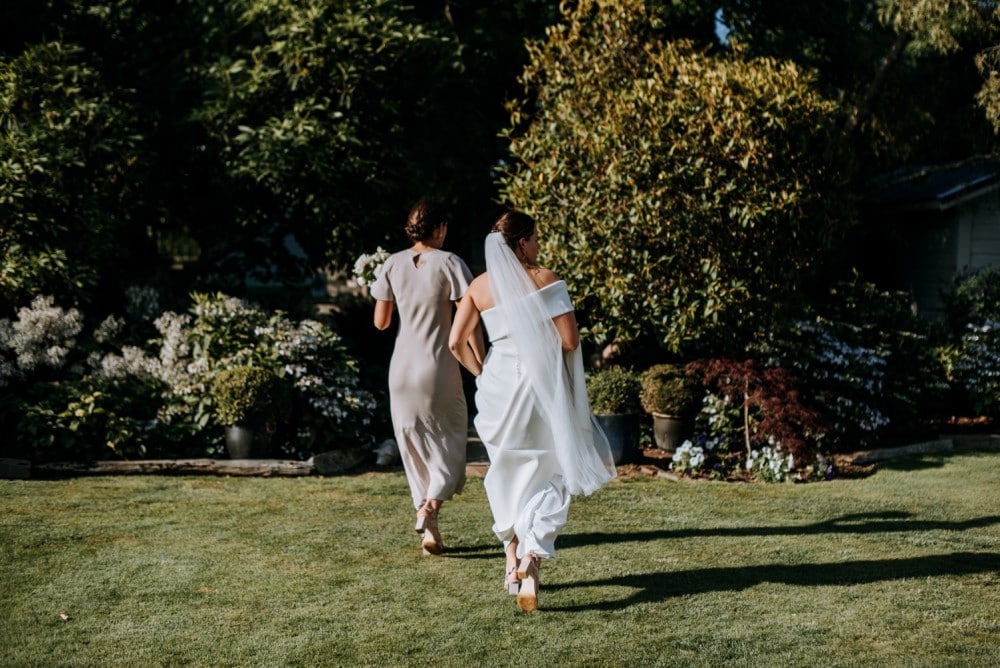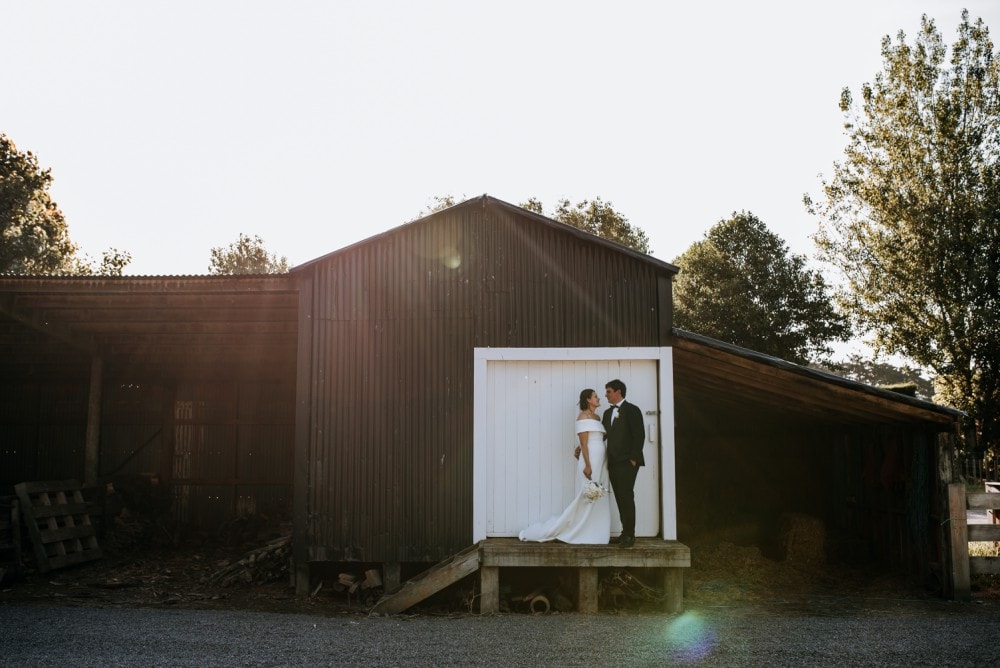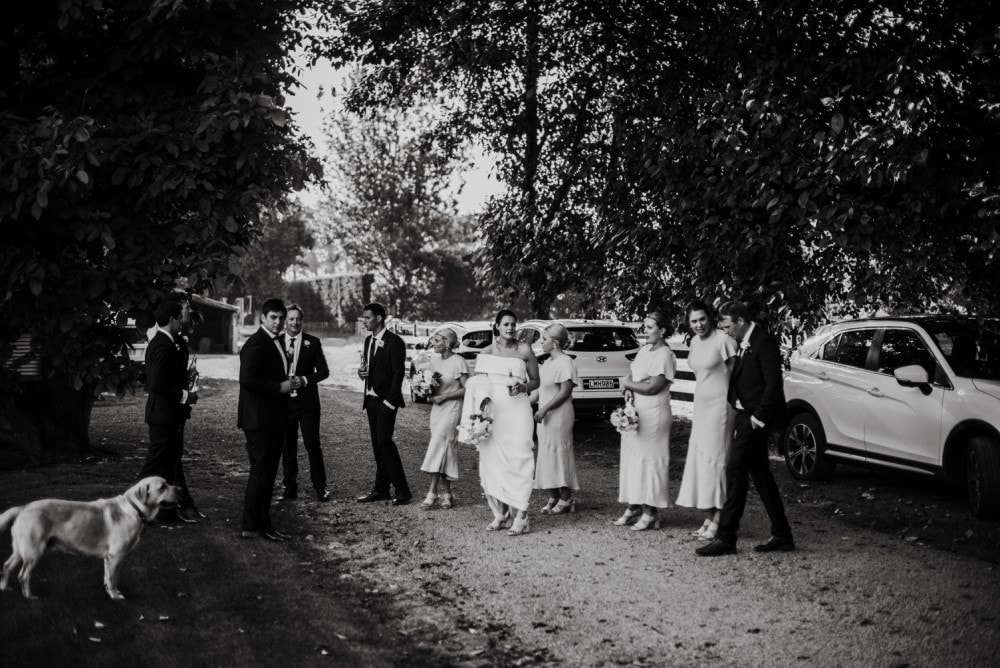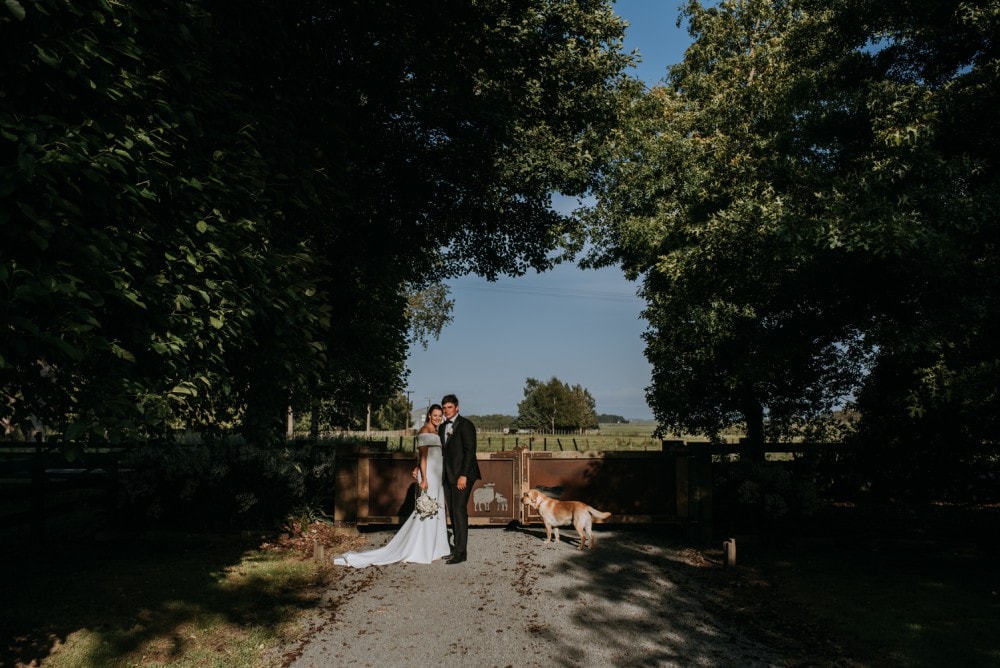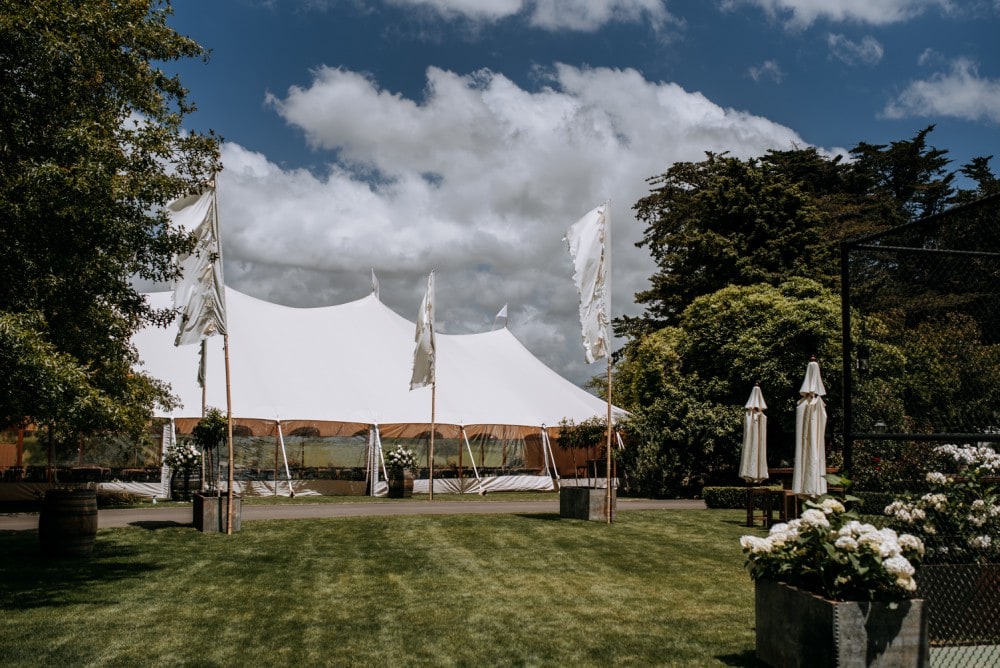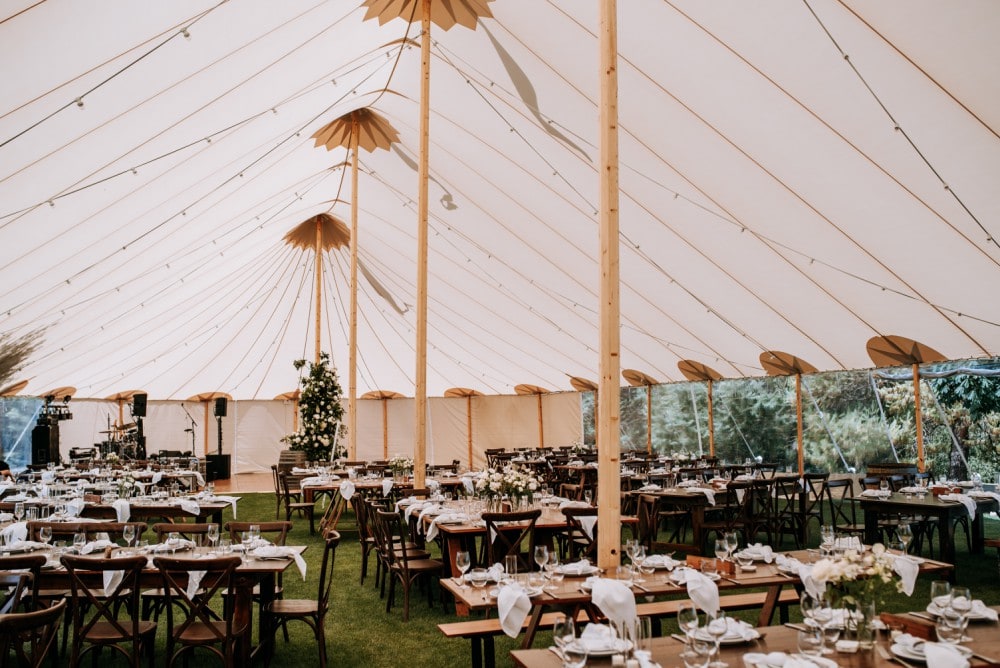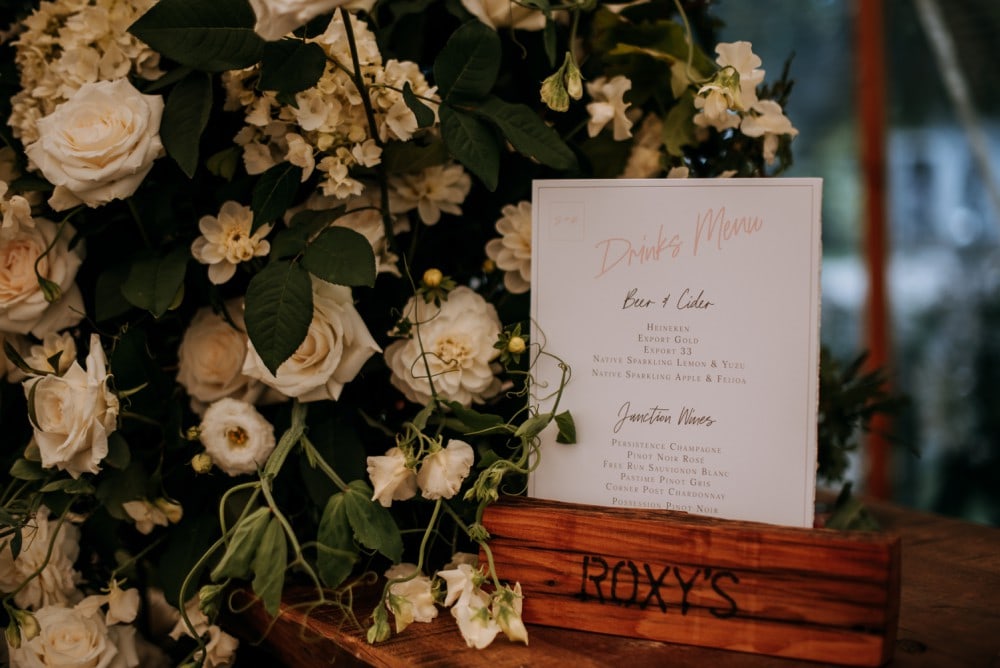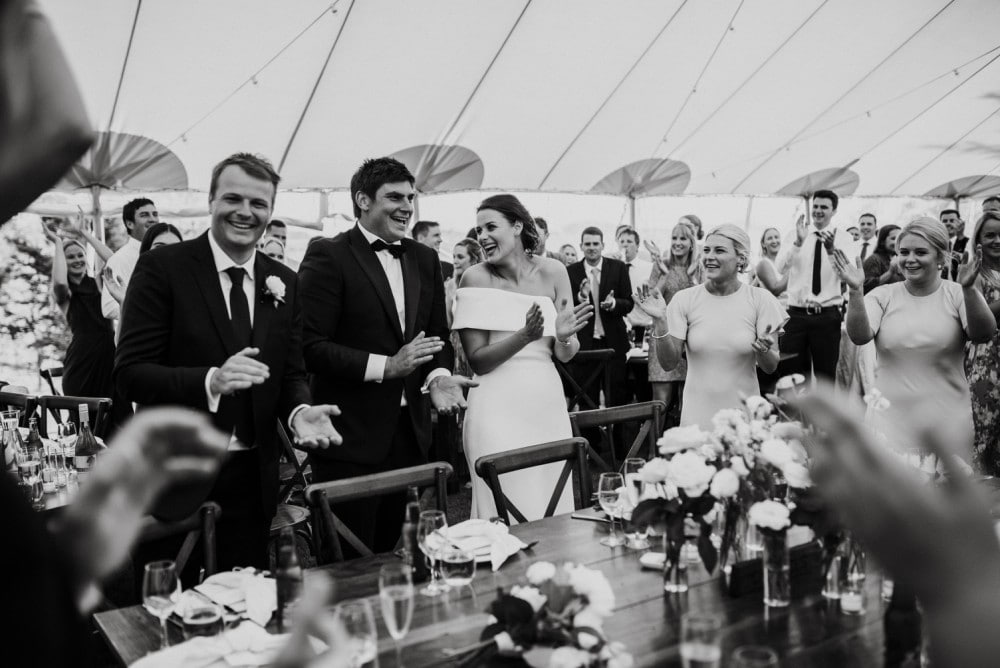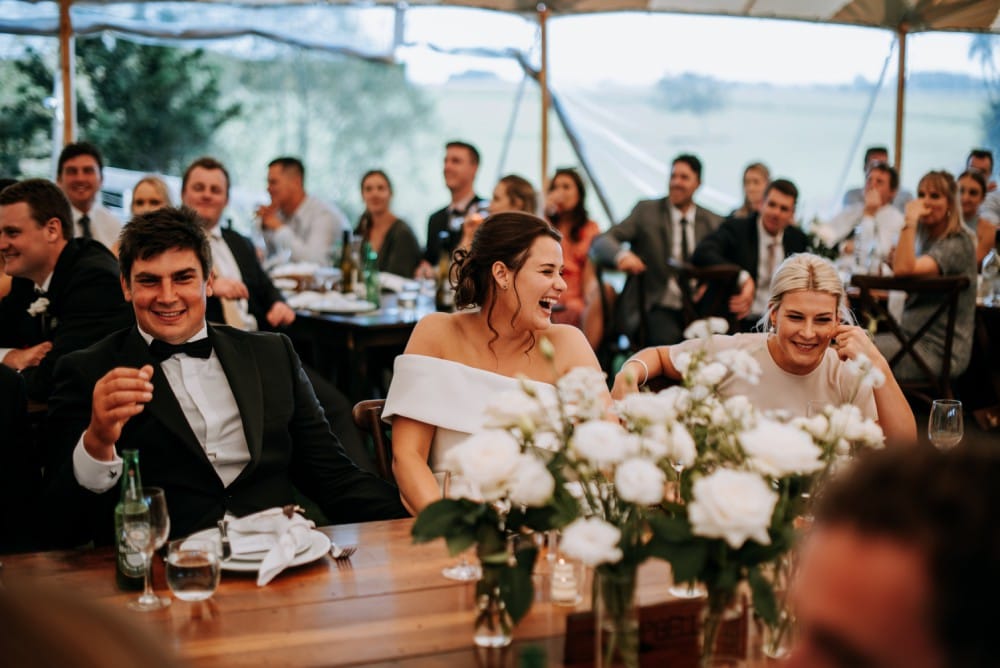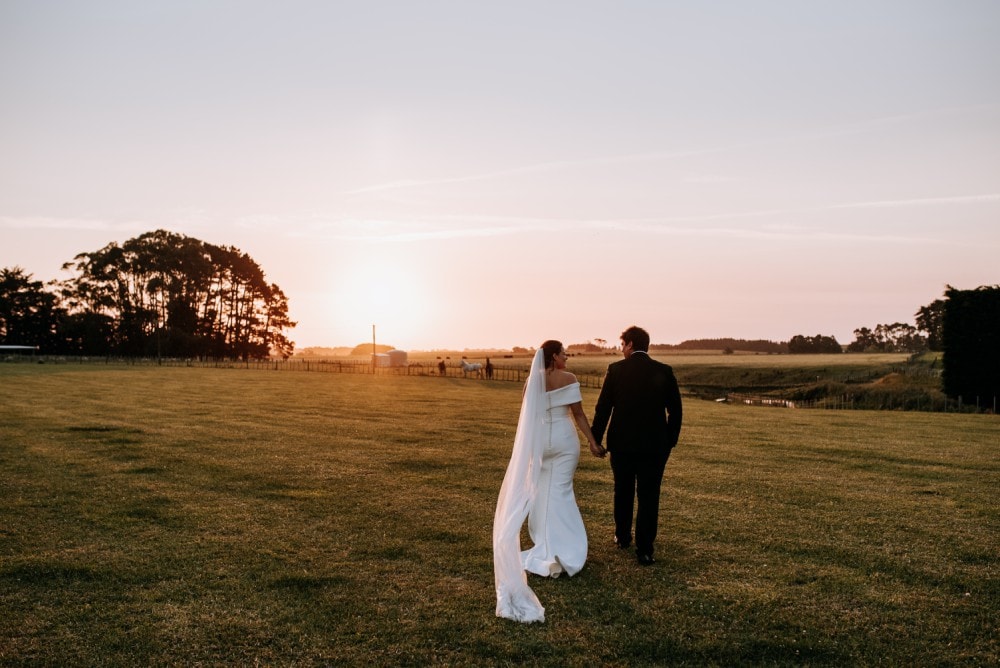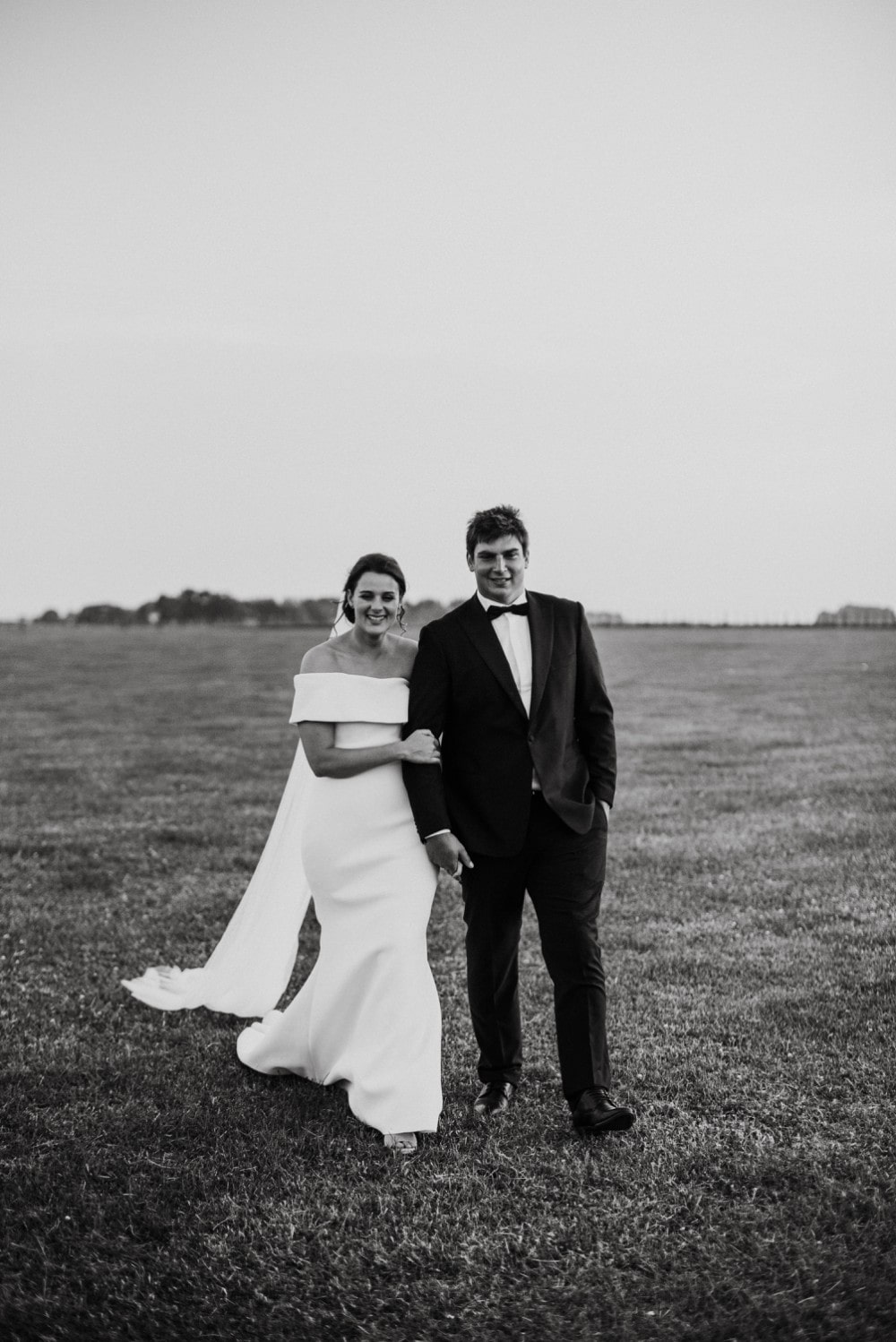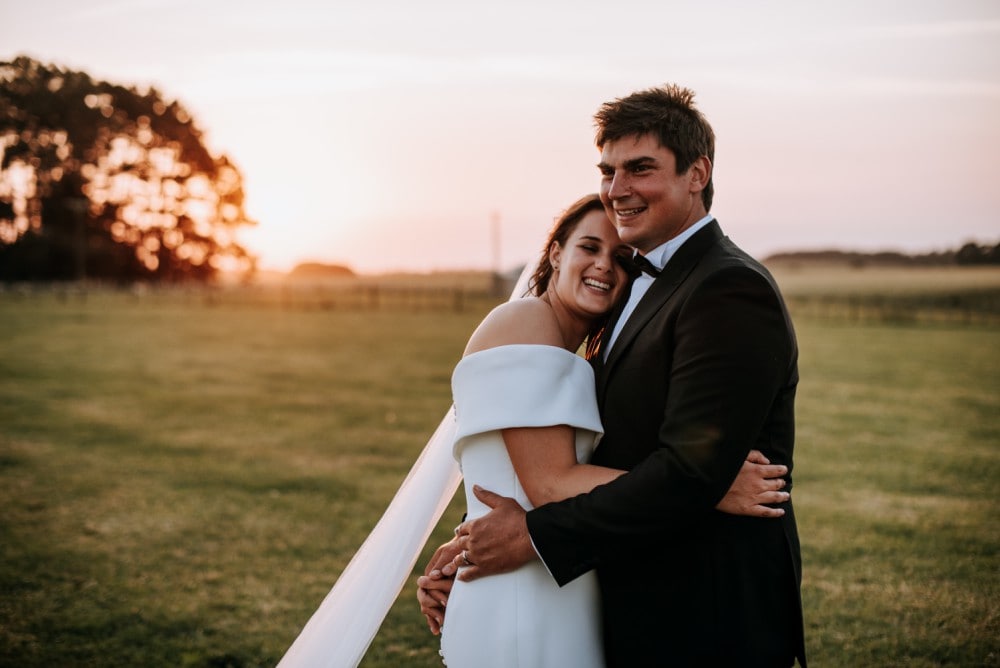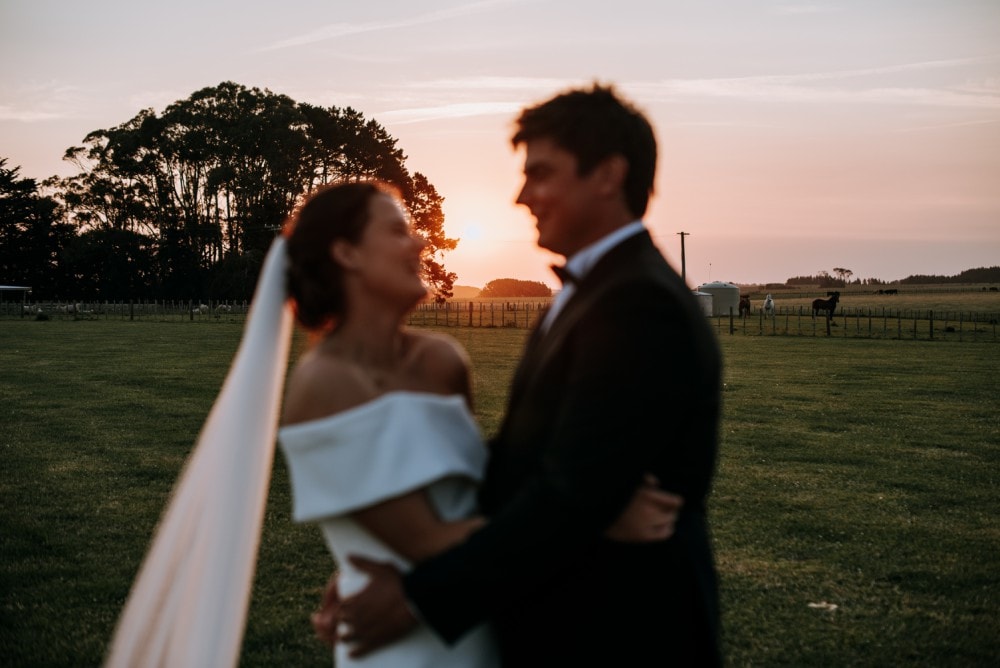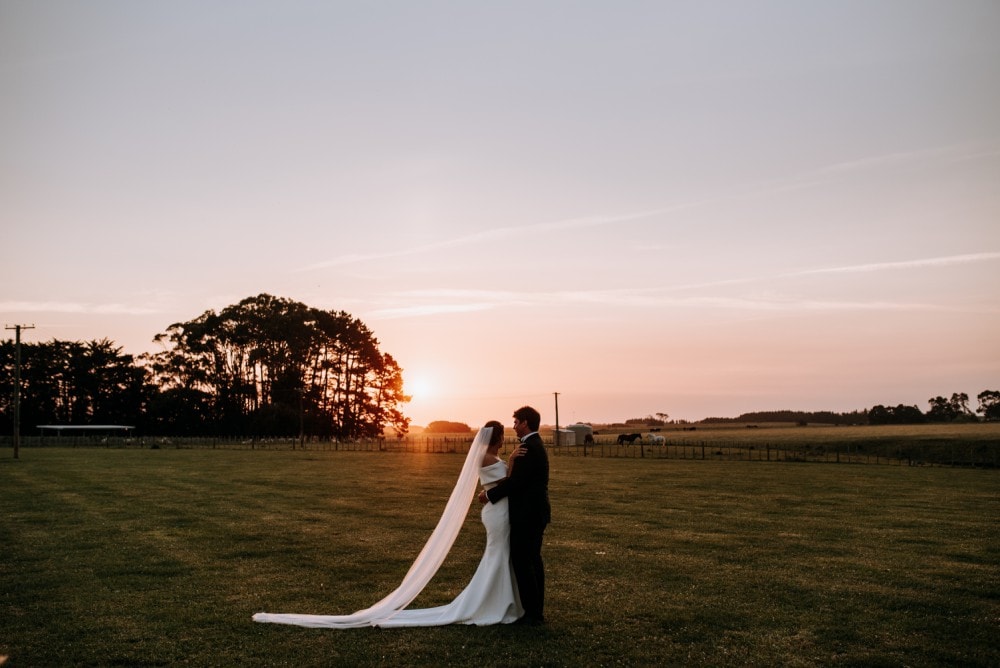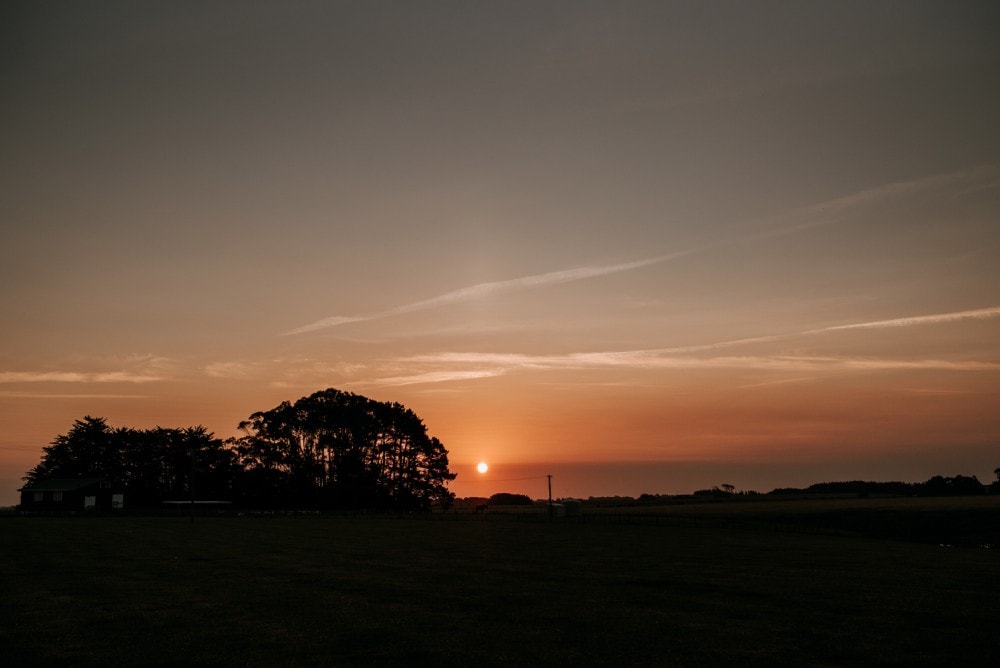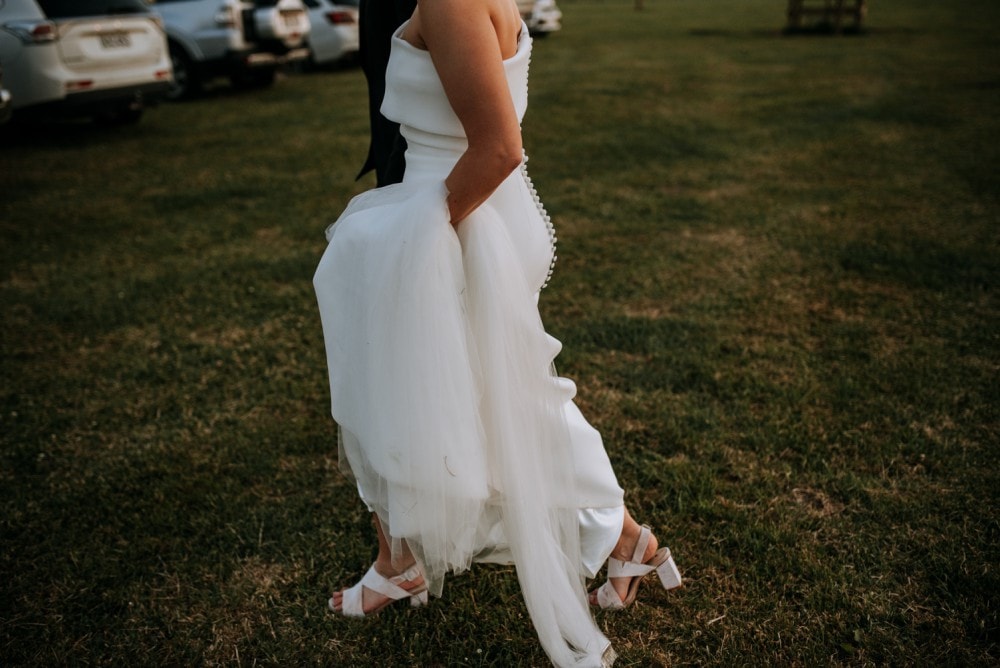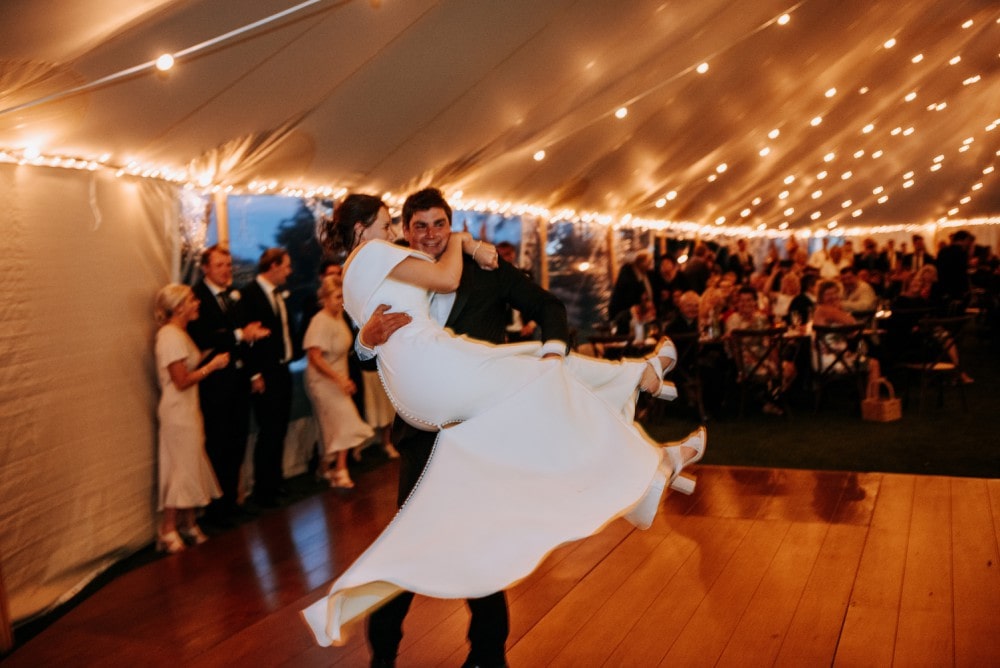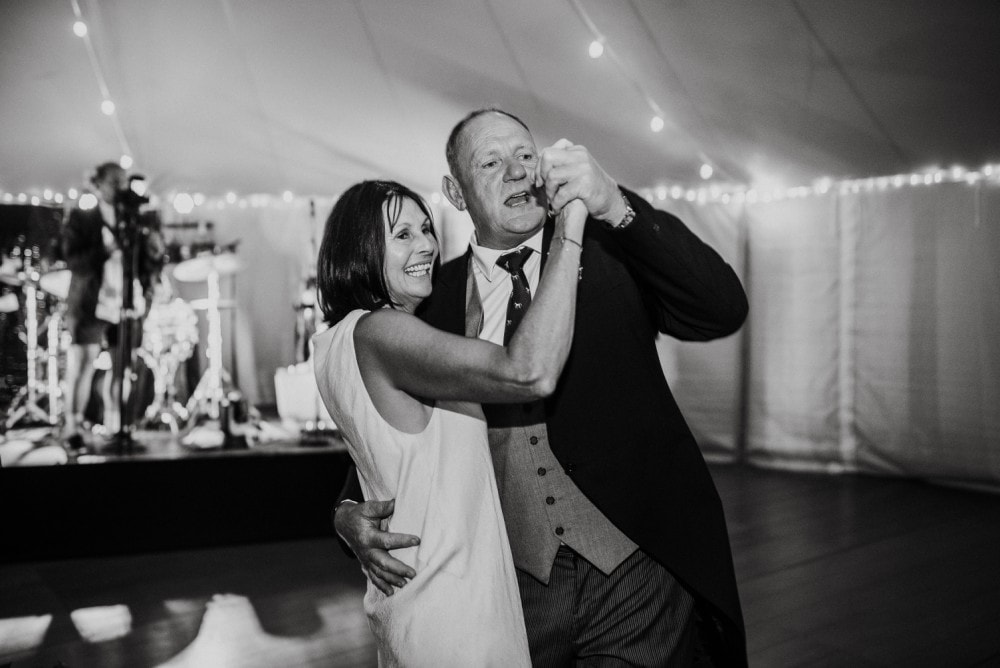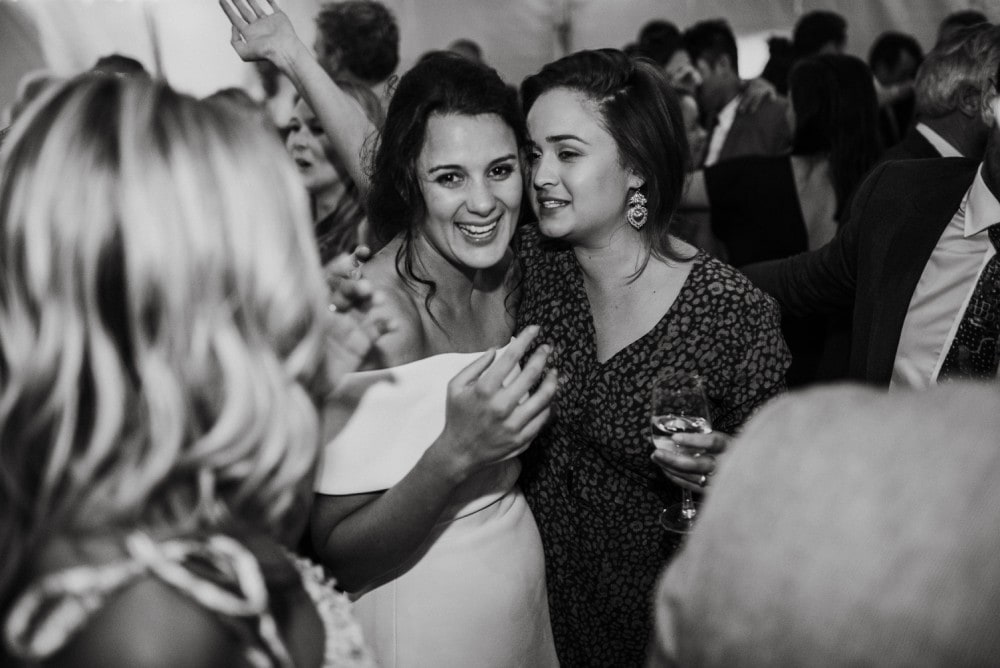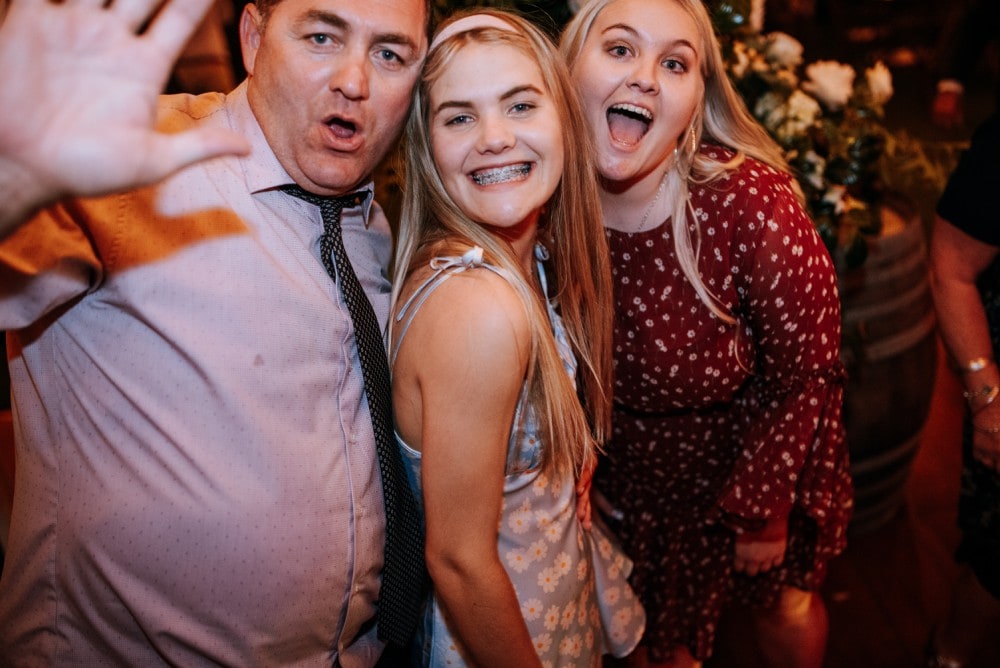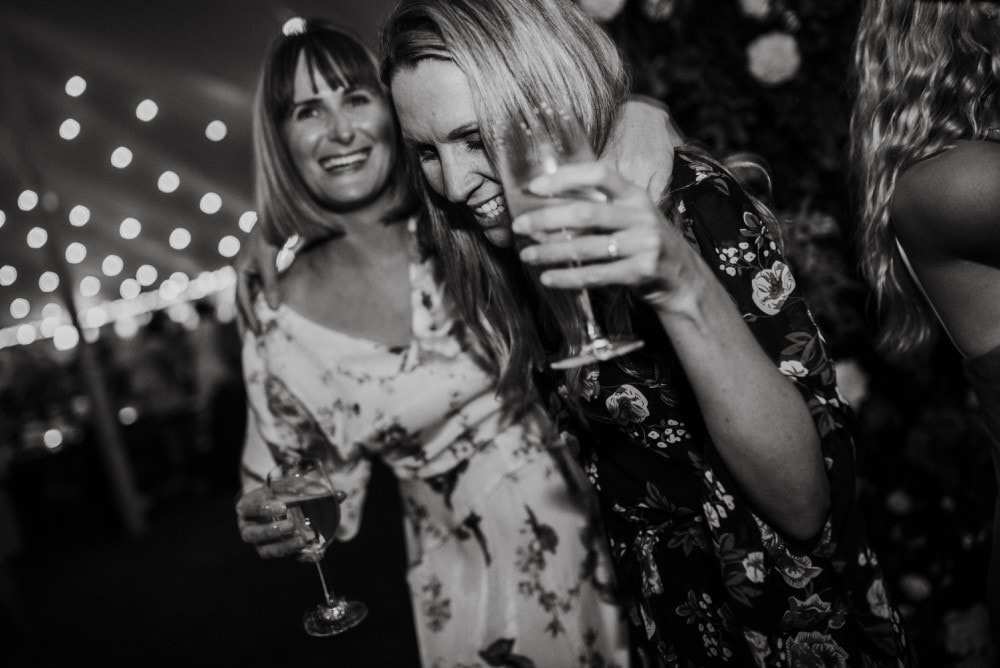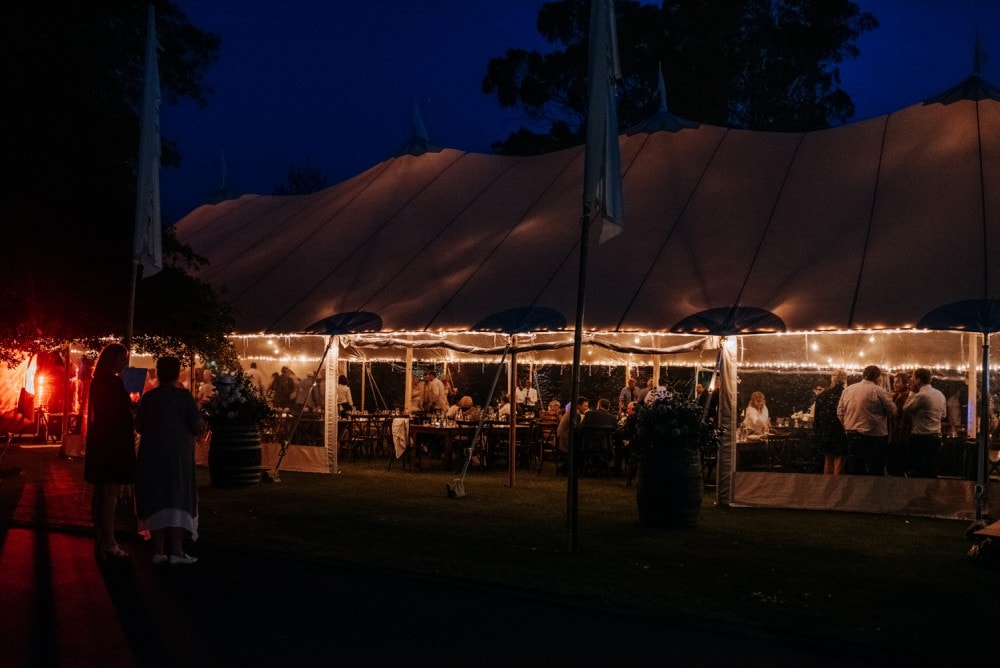 Photography : Meredith Lord Photography, Venue : Family Farm, Dress : Chosen by One Day,
Shoes : Chaos & Harmony, Bridesmaids Dresses : BLAK, Groom's Suit : Rembrandt, Groomsmen's Suits : Barkers, Hair : TrademarX Hair Design, Make-Up : Kate O'Hara, Flowers : Botanica Design, Cake : The Cakery, Marquee : Flagship Events, Hirage : Flock Events & Empire