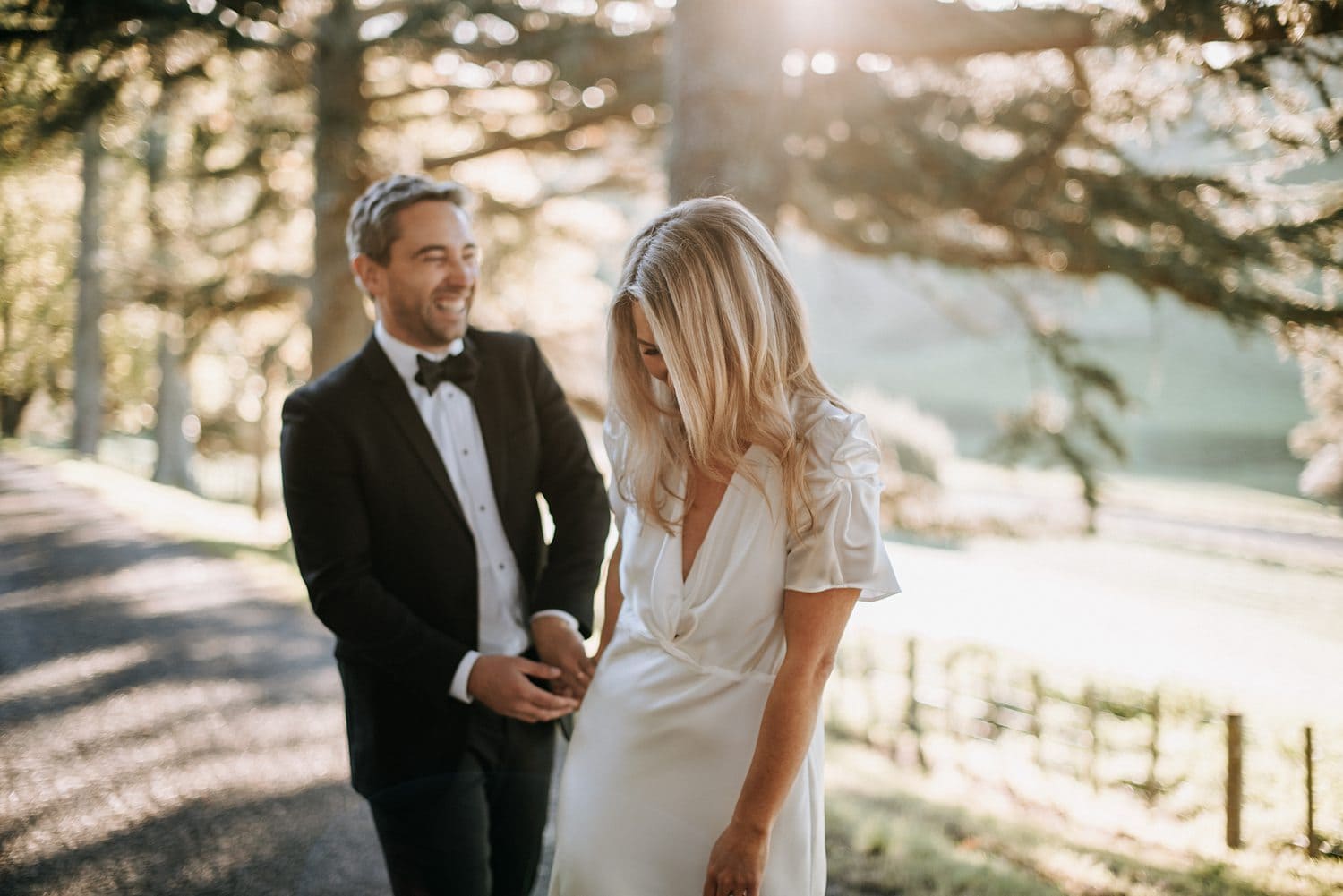 Autumn is one of the most stunning times of year in Hawke's Bay with all the changing colours and beautiful afternoon light. And Sophie & Willie decided it was the perfect time of year for their intimate backyard wedding at their home in Hawke's Bay. Theirs was a whirlwind romance - a city girl from Auckland and a farm boy from Hawke's Bay introduced by friends. Throw in a pandemic, lock-downs and a baby and you have a match made in heaven!
It seemed only fitting that they marry on the lawn where they now call home - a homestead and farm that Willie had grown up on and had learned to farm on with his family. It was a truly beautiful wedding with the Autumn weather playing ball and throwing in the most stunning day full of blue skies and gorgeous light.
We headed out onto the farm for a few photos before coming back to their immediate family waiting on the lawn for them to say their vows. After all the hugs and congratulations we took a wander over the property until we could see the hills behind and then the sun as it set, golden, through the trees on their tree-lined driveway. The fun, love and banter was so much fun and we had so many laughs as we made our way back to the fire in the sitting room. A few drinks and speeches later and dinner was ready.
It is always such an honour to be part of these intimate family weddings. You get drawn in and become part of the wedding itself, a true privilege. I hope that these images, although a tiny snapshot of the day, manages to show the feeling of being part of this wonderful close-knit circle and day.
Photographer : Meredith Lord | Venue : Private Residence | Make-Up : Josie Brenstrum
Florals : Botanical Lane | Celebrant : Anne Fortune | Catering : Ortons | Cake : Pretty Little Details