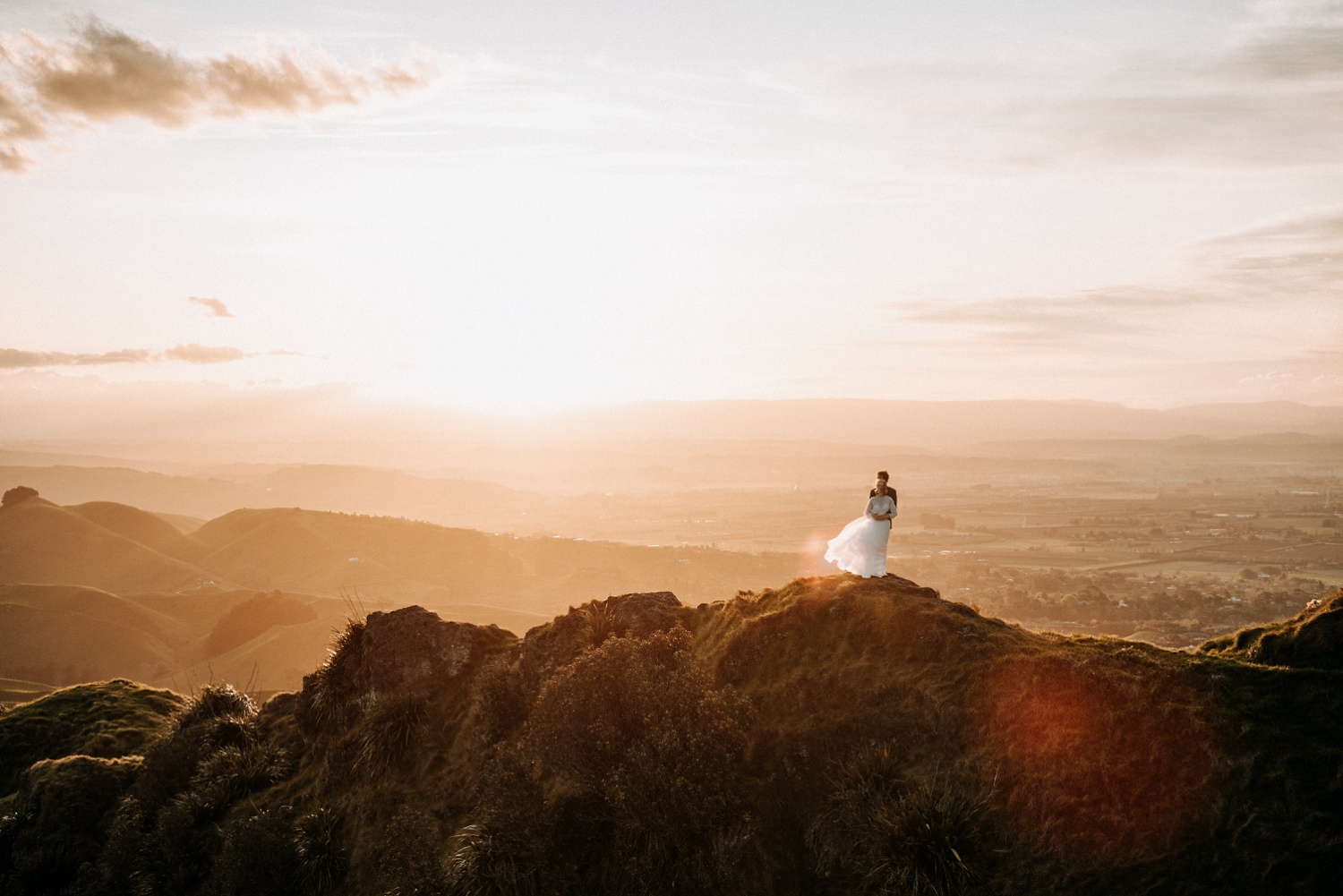 Elopements are one of my favourite things to photograph. They're two people forgoing the pomp and ceremony of a larger wedding to solely be there in the moment with each other. These day's are far more relaxed and can be tailored to whatever you want, and who doesn't want that!

Katy & Michael had left the busyness of LA behind them to come to New Zealand to A. get married and B. take New Zealand in from the comfort of a campervan for a few weeks. They had visited New Zealand before and fallen in love with Napier's black sand beaches and some of our beautiful and wild bush so saying their 'I Do's' in a stand of Redwoods on Te Mata Peak was the perfect way to start their journey.
Sophie (the celebrant) put together the perfect ceremony for Kate & Michael while Sophie's husband and I stood on the sidelines and witnessed their pledges to each other. Then once these two were hitched and united for all eternity we hit Te Mata Peak in all it's glory and captured some beautiful images of these two reveling in that just married glow.
A truly spectacular day spent with amazing people! I will always treasure these moments that couples ask me to capture for them. I love my job and I don't take for granted that people ask me to be part of such beautiful and intimate moments.
Celebrant: Sophie Hansen
Hair: Abby Schofield
Make-Up: Miki - Make-Up Etc
Flowers: Botanical Lane