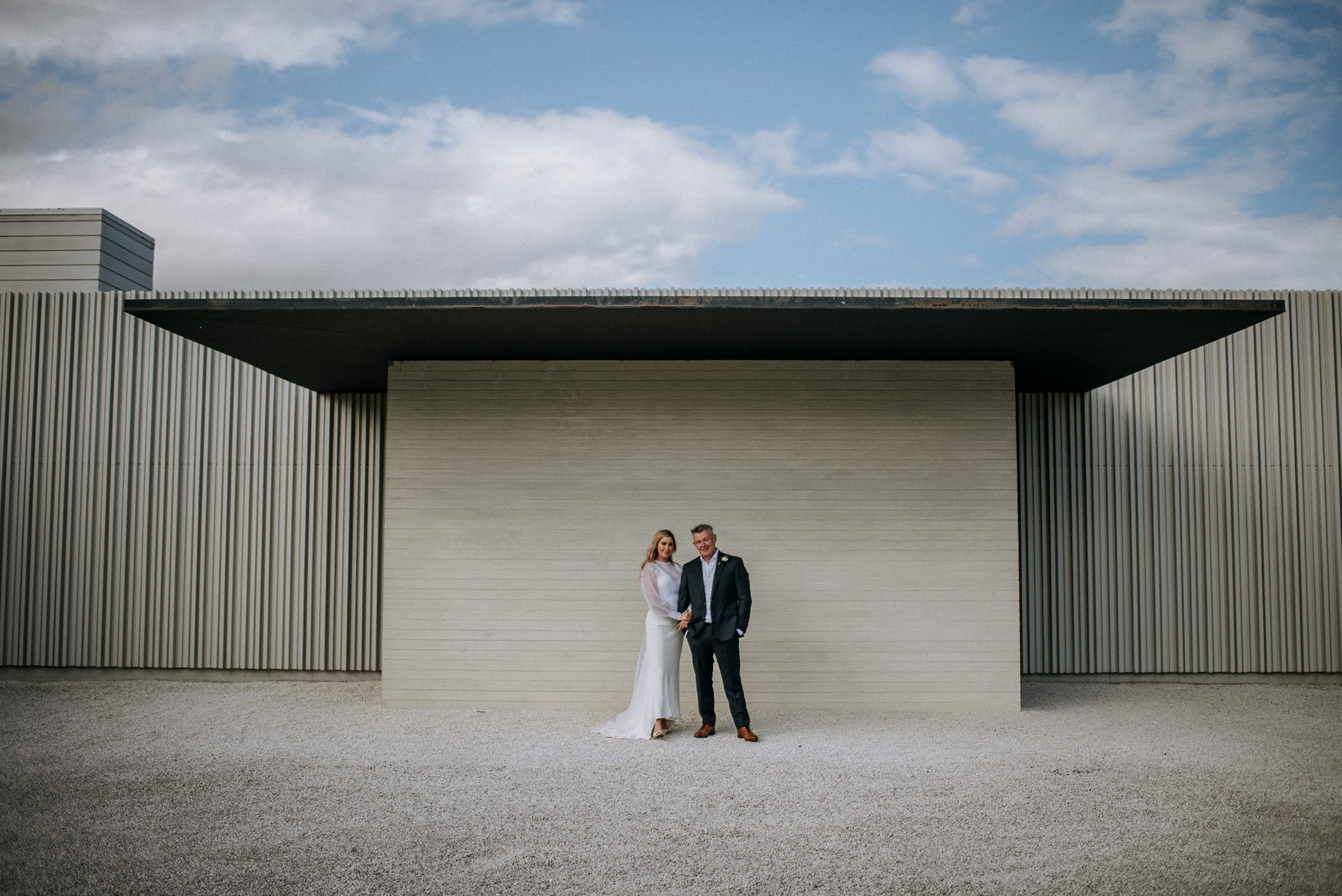 At the end of last year I had the pleasure of working with Kate and Andy - shooting their beautiful wedding at The Black Barn River Room. It was an intimate affair made all the more special by the people that traveled to share in the day with them.
Nestled in the hills overlooking both the Tuki Tuki Valley and the spectacular East face of Te Mata Peak, The River Room is the ultimate location for those planning a small, more intimate event. On top of the gorgeous, fit for purpose venue, Black Barn also provides several incredible boutique accommodation options, only a stone's throw away from the River Room itself, making for an easy commute to and from the wedding. In this case, Kate and Andy chose both Riverside Lodge 1 and Poplars 7, an architecturally stunning home, boasting some of Hawke's Bay's best views. Both locations are stunning in themselves and given they are only 10mins apart are very different homes.
Once the ceremony was over we chose to head back to Poplars 7 for a few bridal portraits - it was a dream location to shoot, and made for some fun, modern, editorial images.
One of the beauty's of a Hawke's Bay wedding is that wherever you are, you are never far away from an amazing backdrop. On a hill, in the garden, by the pool or even in the driveway, we're spoiled for choice.
Photographer : Meredith Lord | Venue : Black Barn River Rooms | Make-Up : Josie Brenstrum
Hair : Abby Schofiled | Florals : Botanical Lane | Celebrant : Wayne Mowat
Catering : Terry Lowe | Cake : Pretty Little Details | Accommodation : Black Barn Poplars 7