It's been a long time between blog posts I know! I wish I was a little better at getting them up but it take's me longer than I would like to admit to create one. And then you're in the middle of wedding season and you just want to make sure that you're giving your 'all' to your couples – I don't know, maybe that's just me but I get a little bit invested in my couples and their weddings! So with all the excuses out of the way and now that wedding season is drawing to a close the plan is to get a few more of these up here – fingers crossed anyway!
Righto, so just to illustrate how not very good at blogging I am, this is Rebecca & Jamie's wedding from almost one year ago (Hey guys! Happy almost anniversary!). They had family and friends from NZ & Australia join them to celebrate an amazing day on Waiheke Island. In true Auckland style the day started spectacularly and then we had a bit of rain for the bridal party photos but Kiwi's and Aussie's are made of tough stuff so the bridal party just leaned in and had a bit of fun with the umbrellas!
As it was we had only met Rebecca & Jamie the day before the wedding but by the end of the night we felt like we'd made some pretty amazing friends! There was sooooo much laughter and it made for one unforgettable day! Hopefully the photos will give a better insight then my ramblings do – enjoy!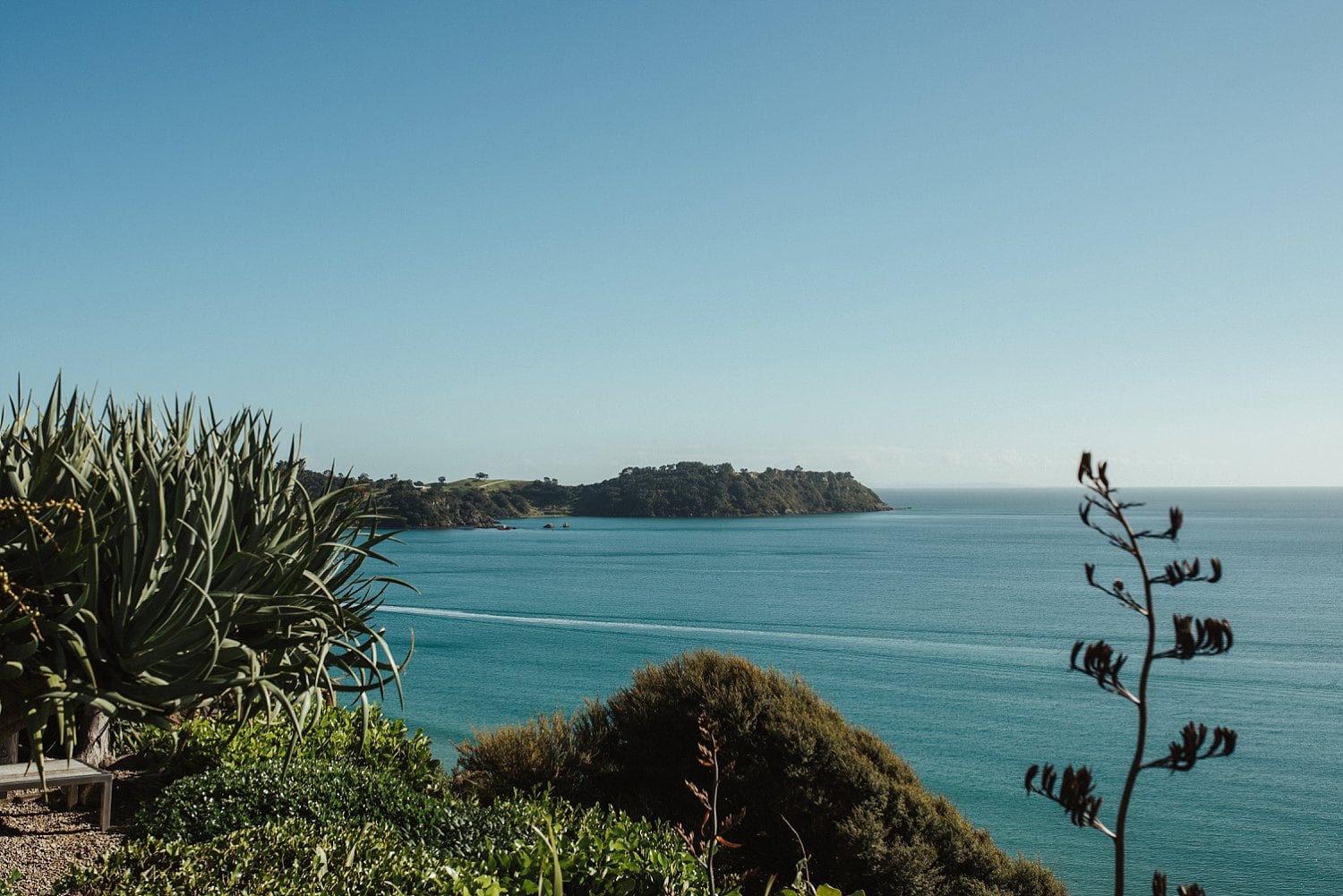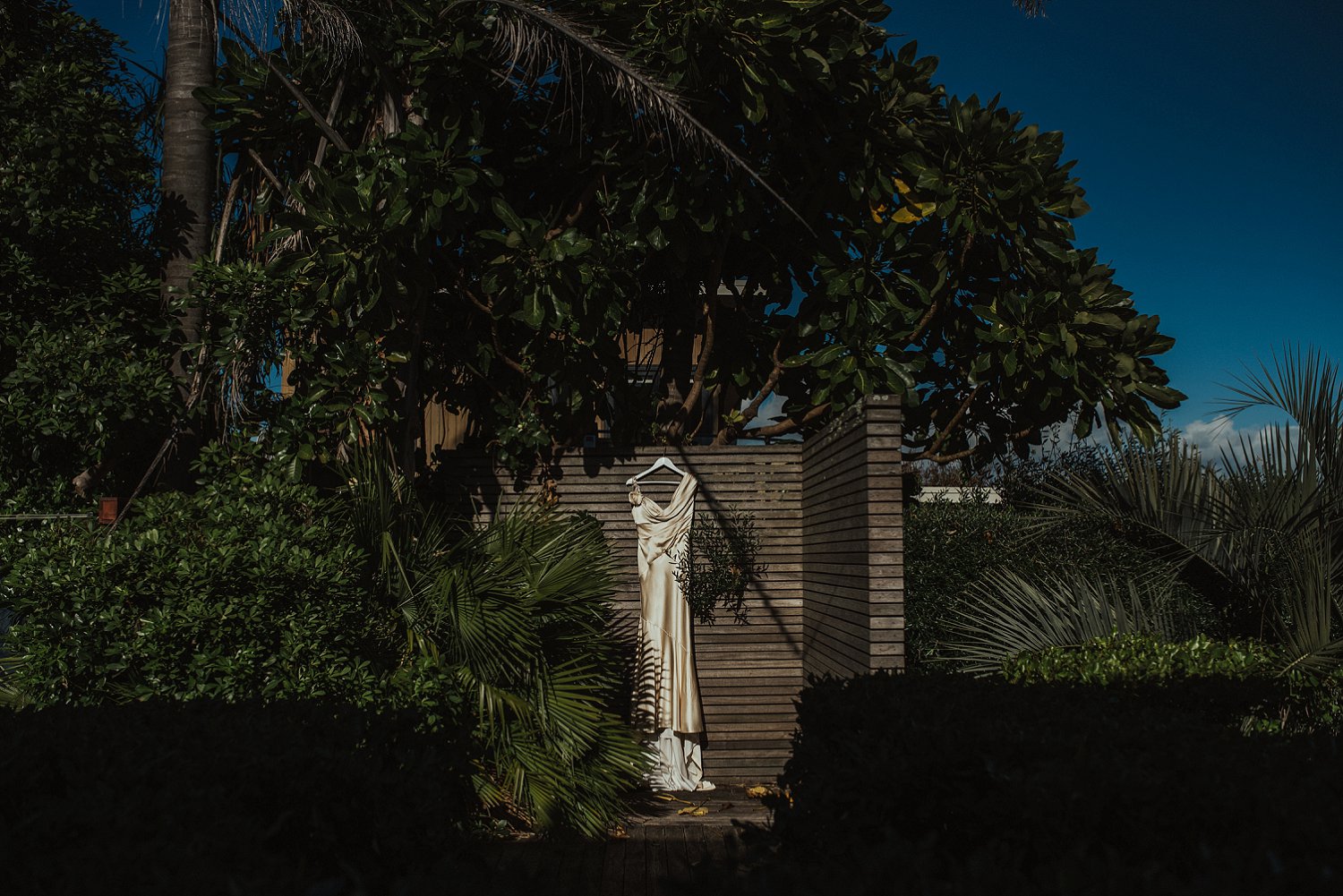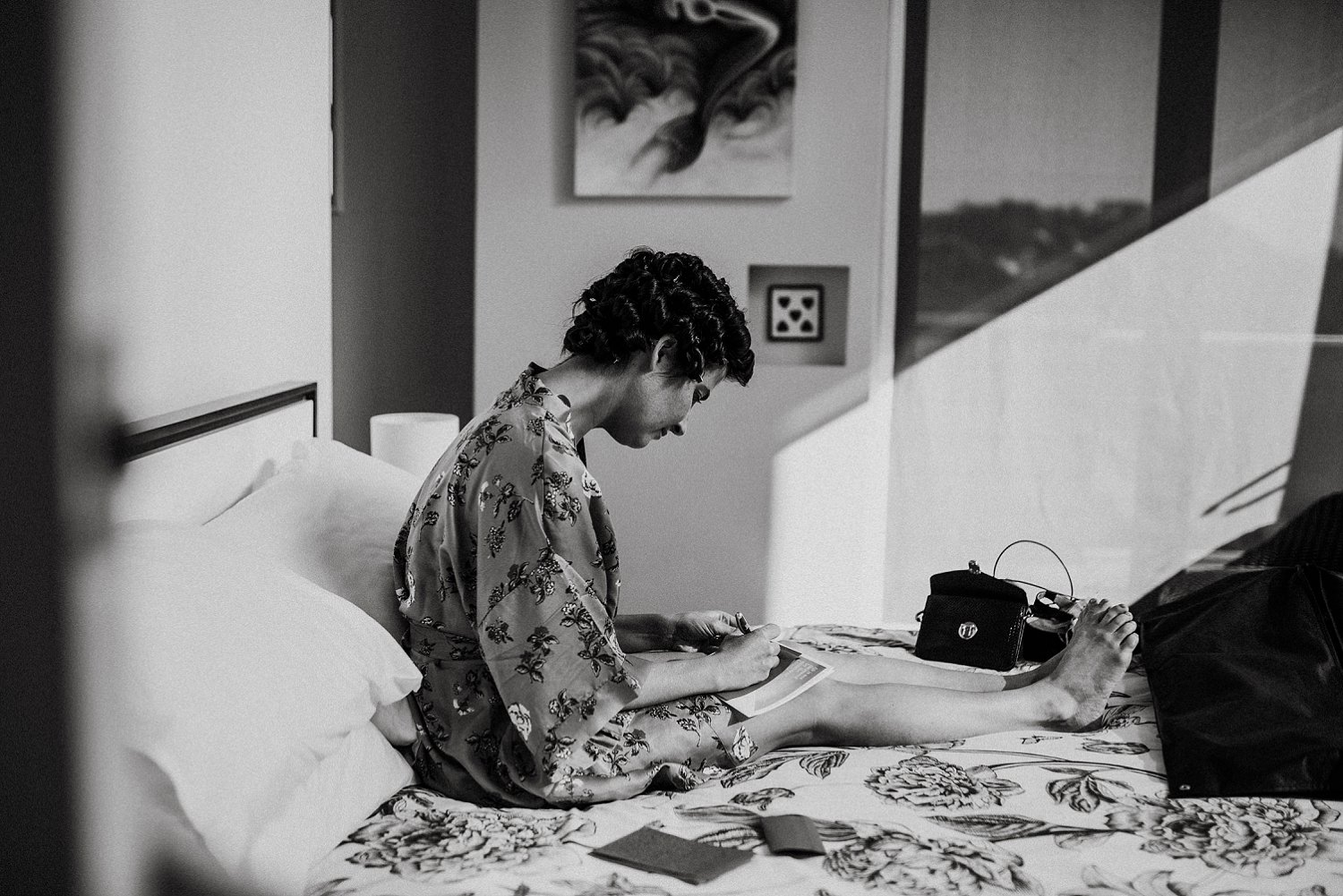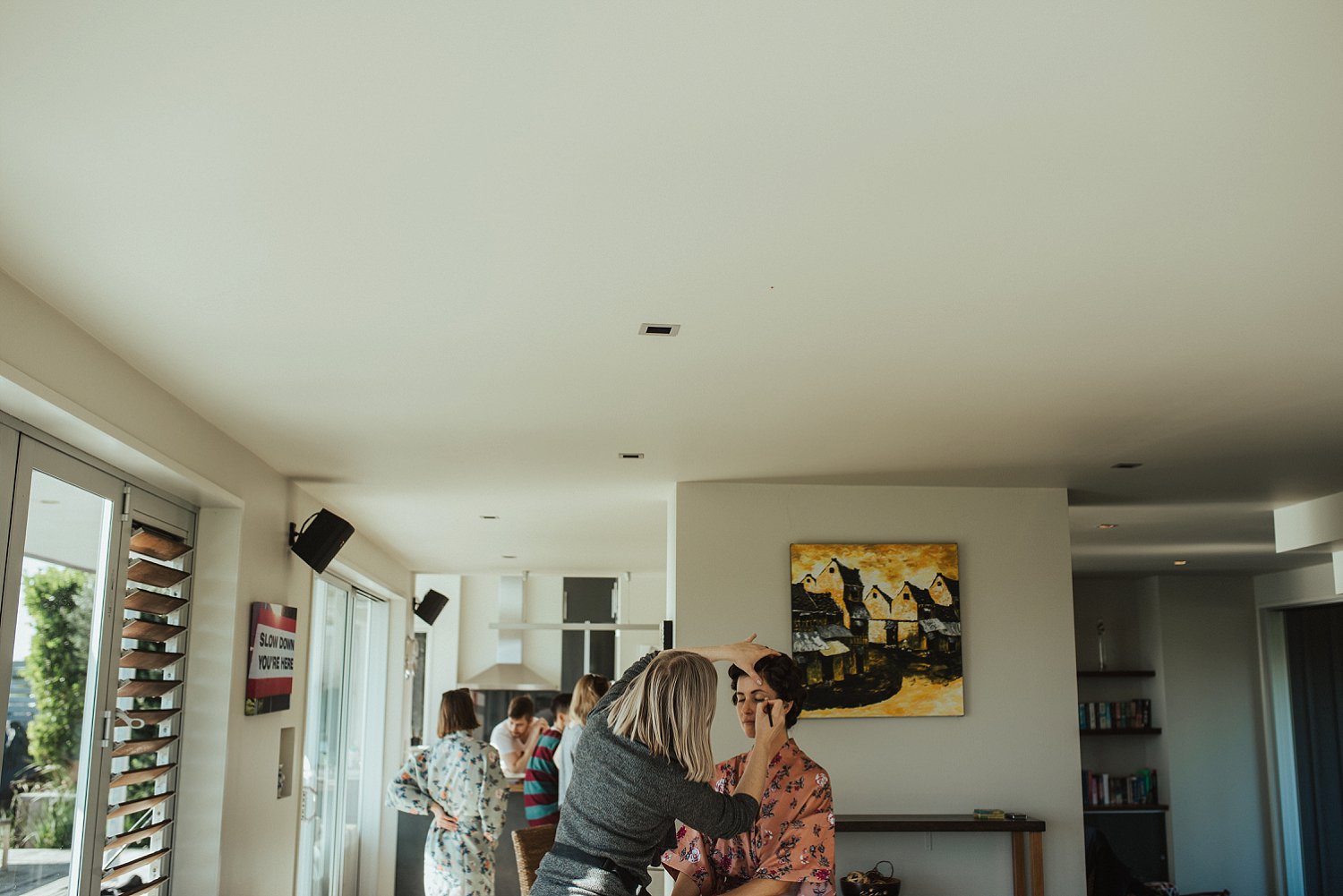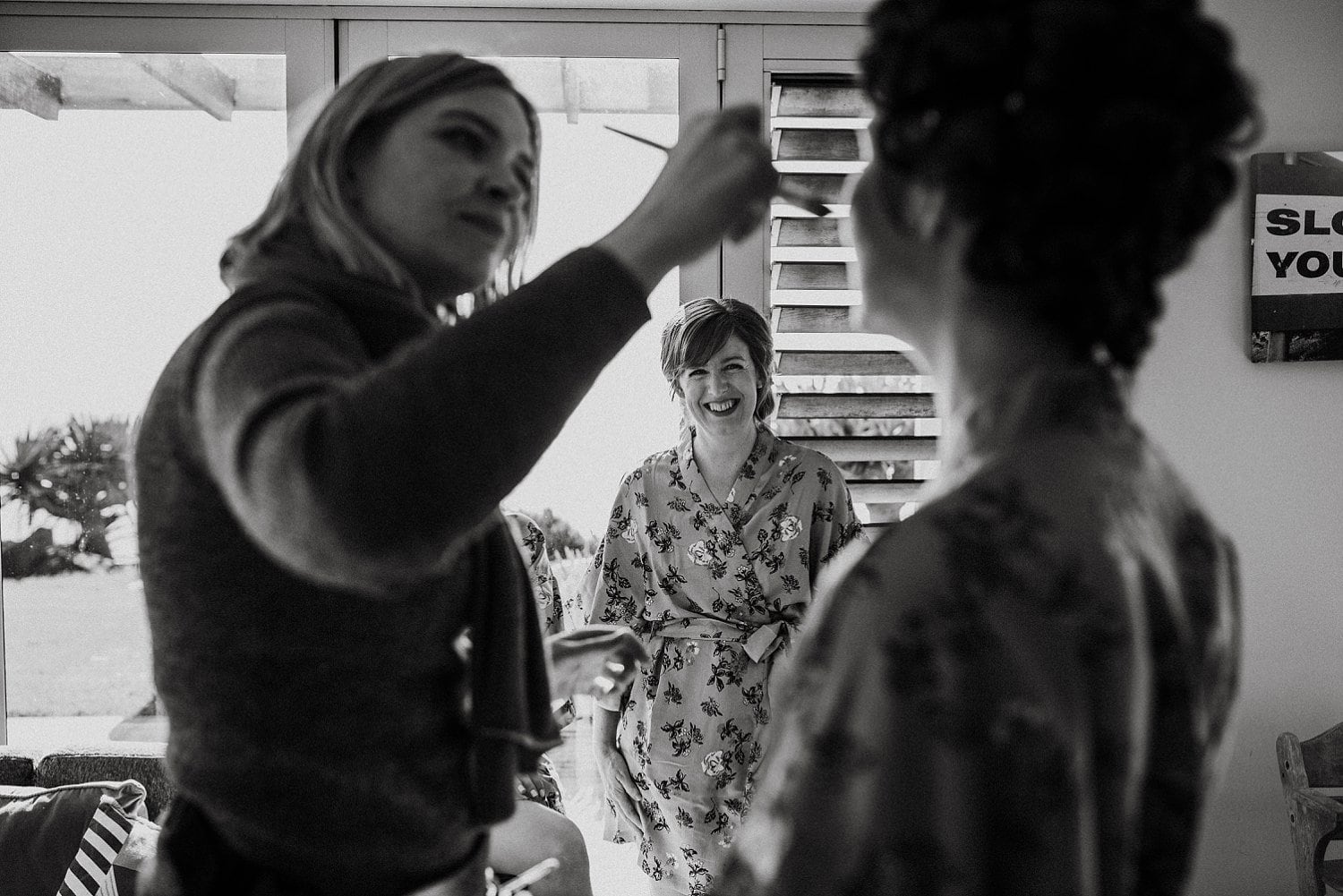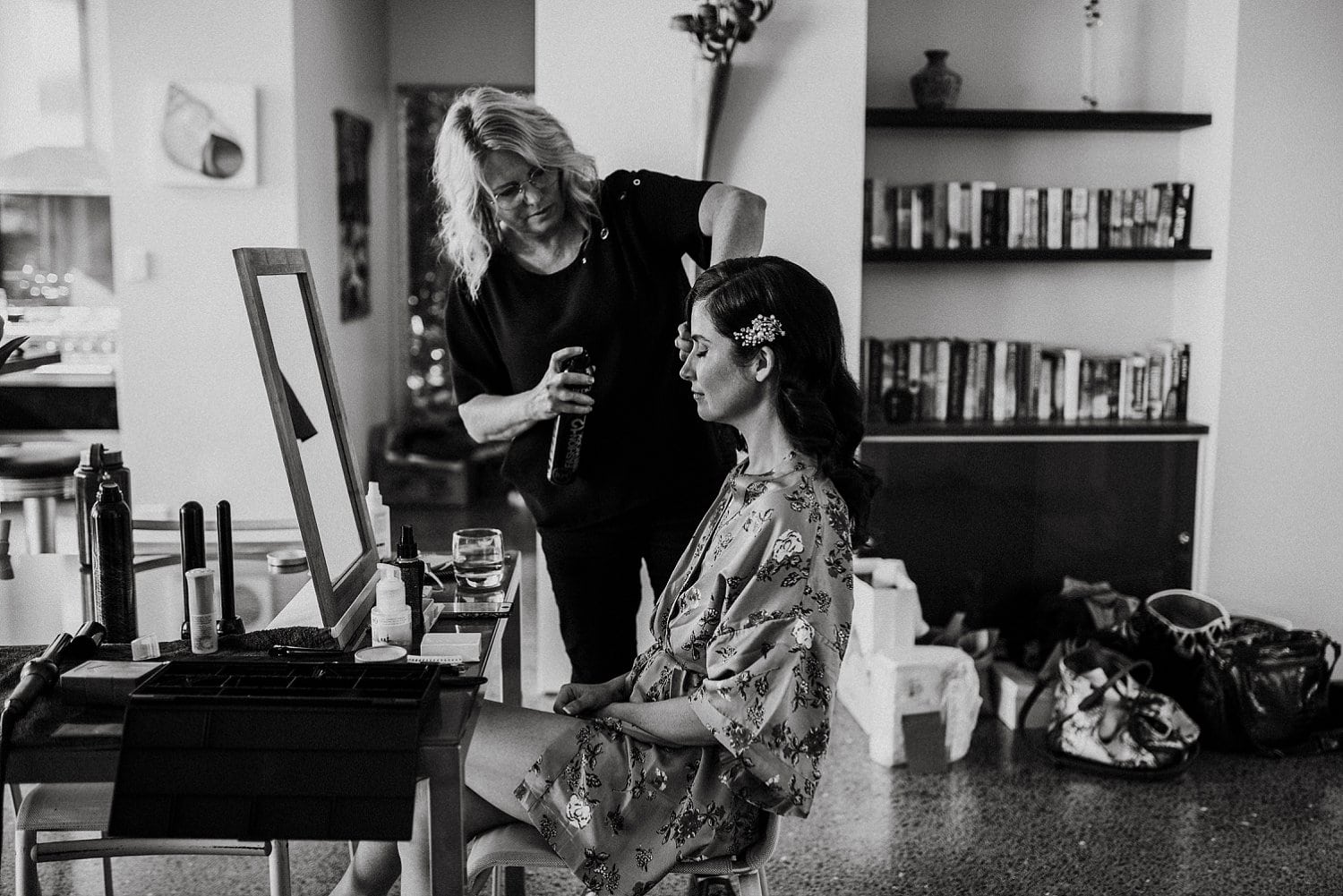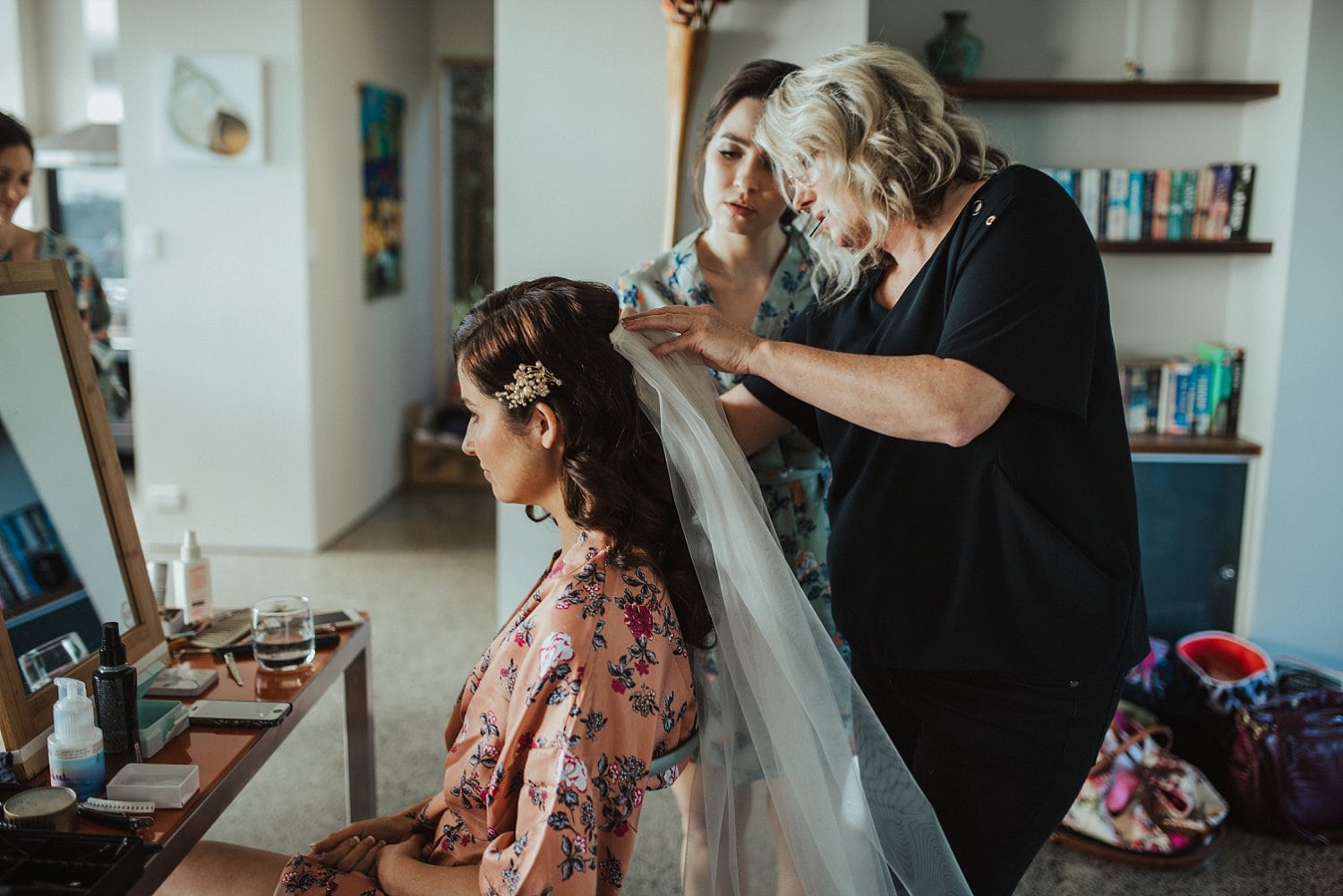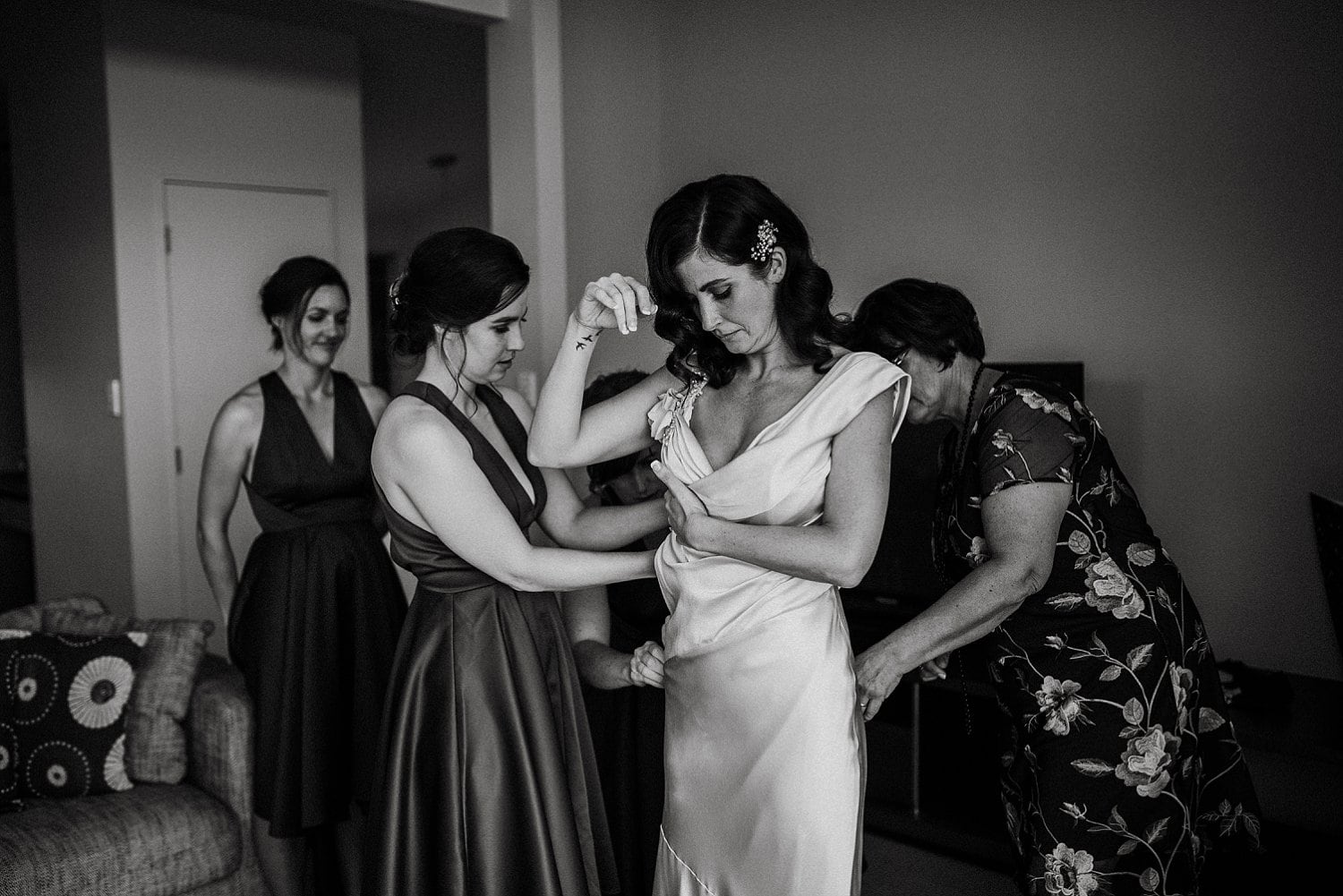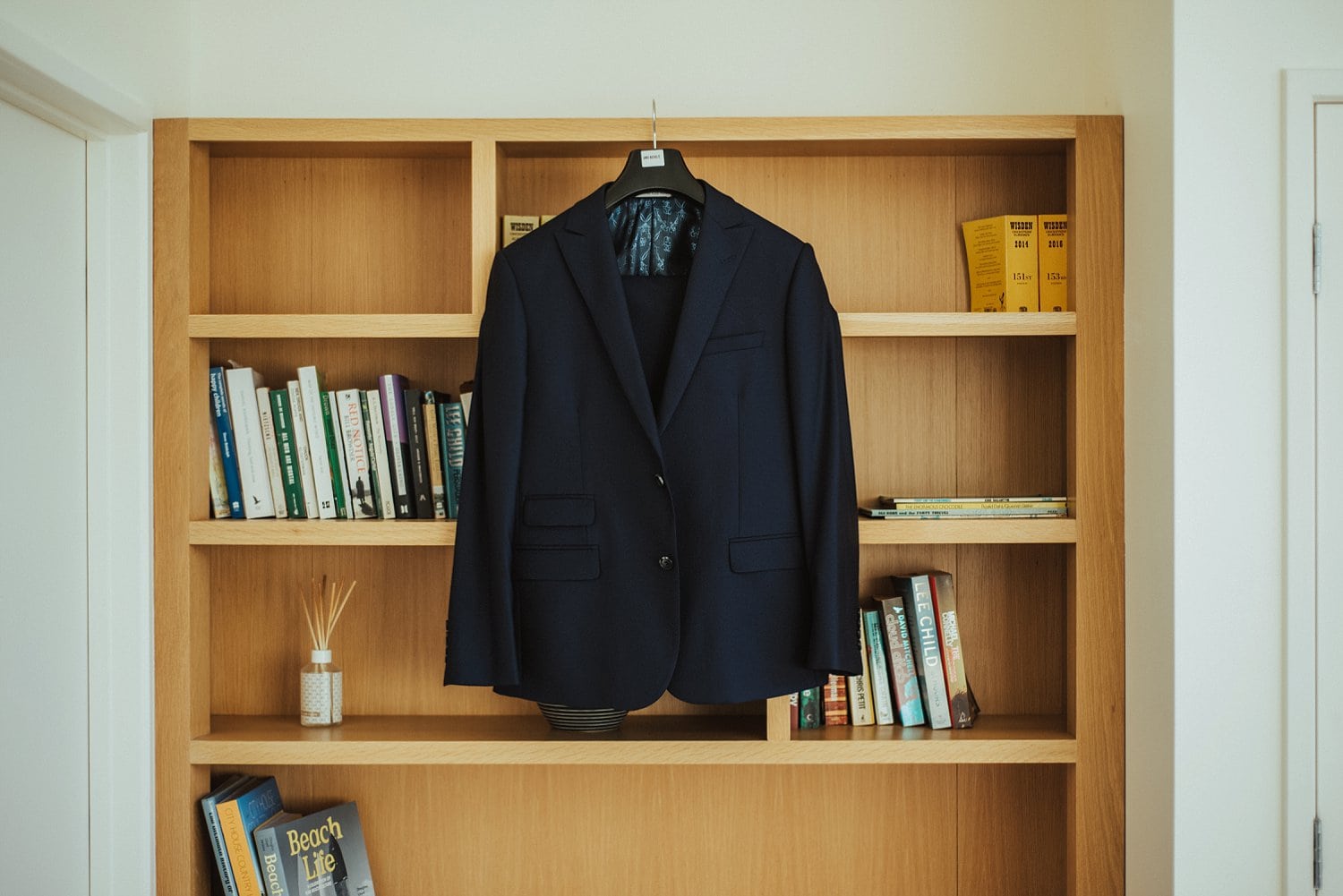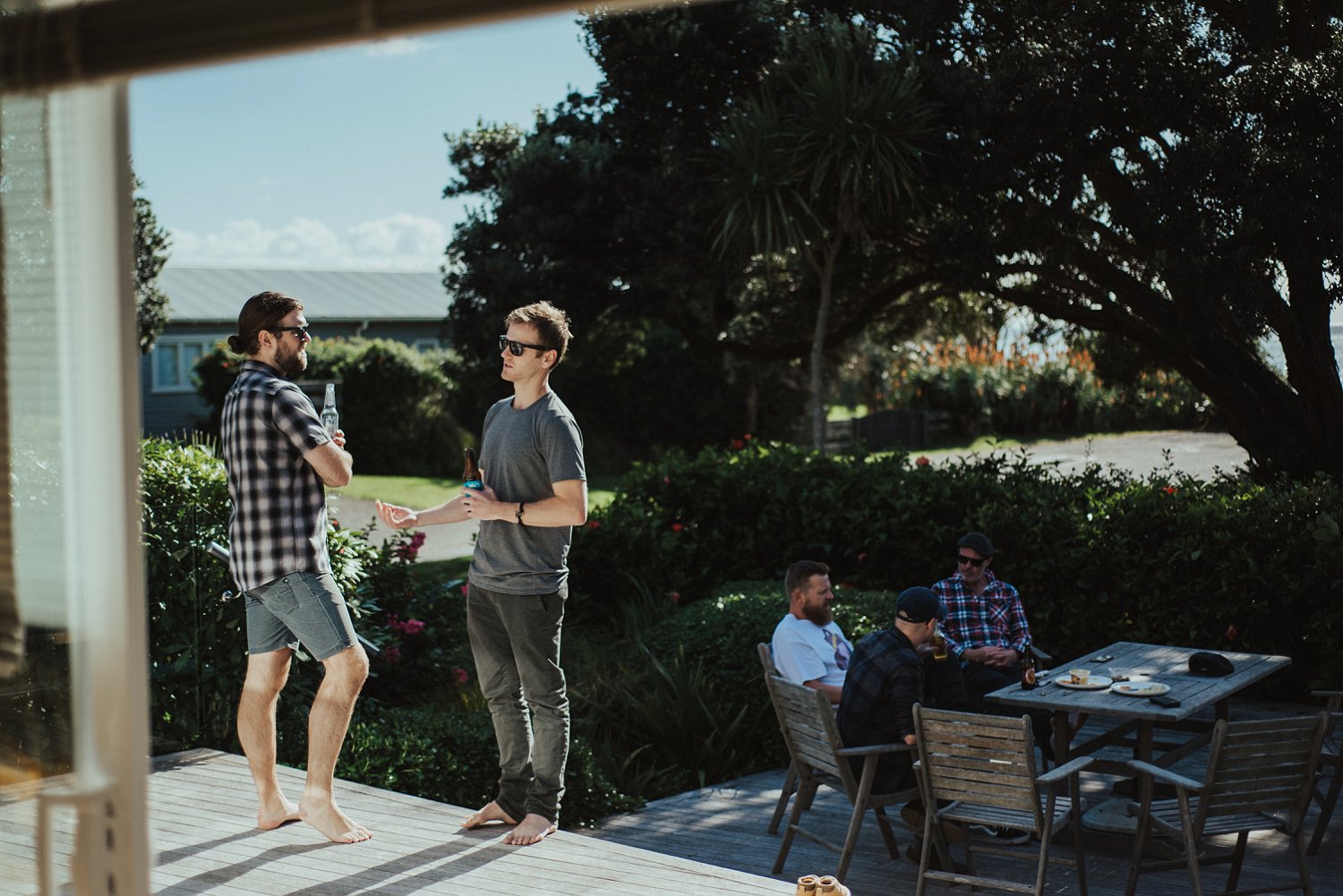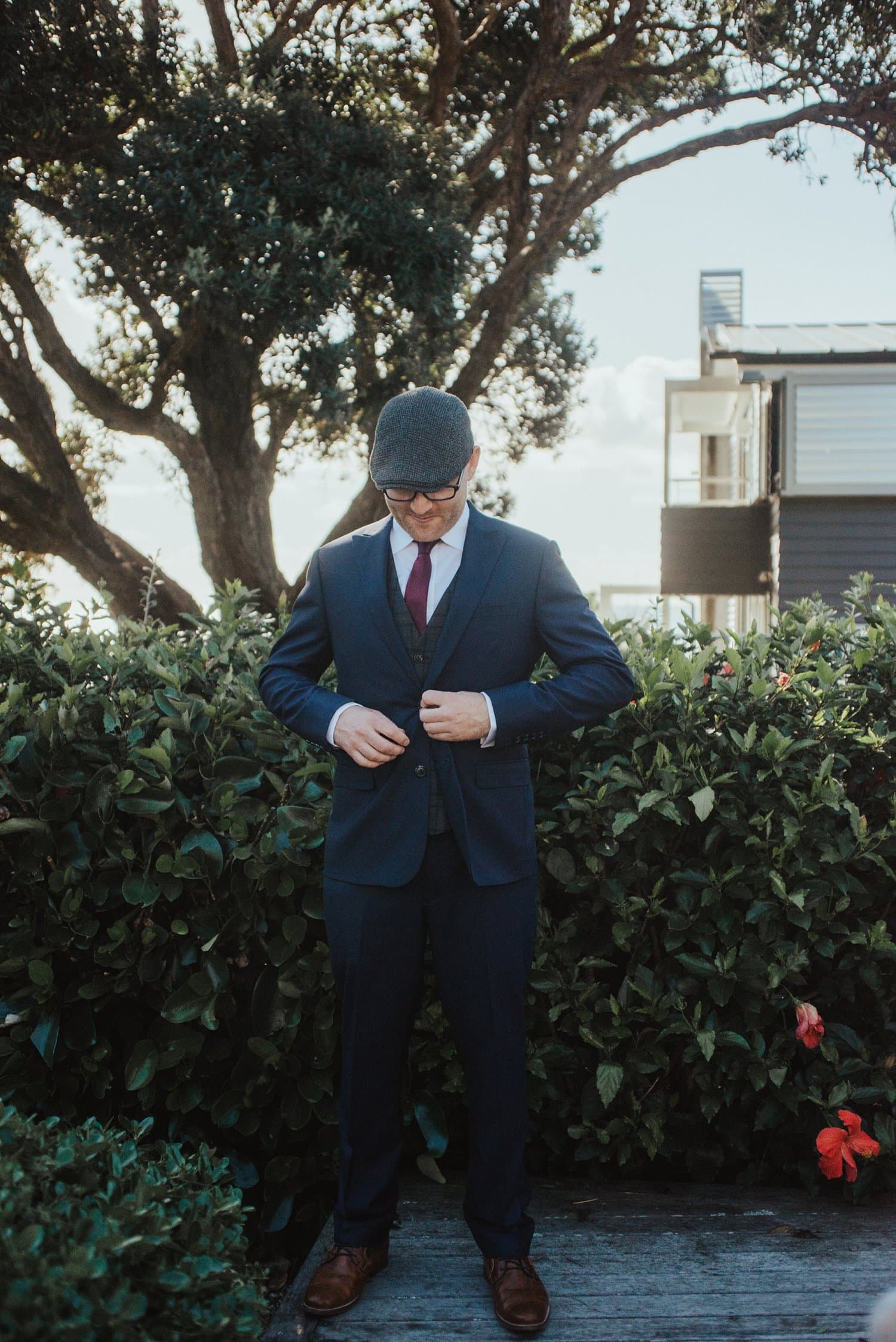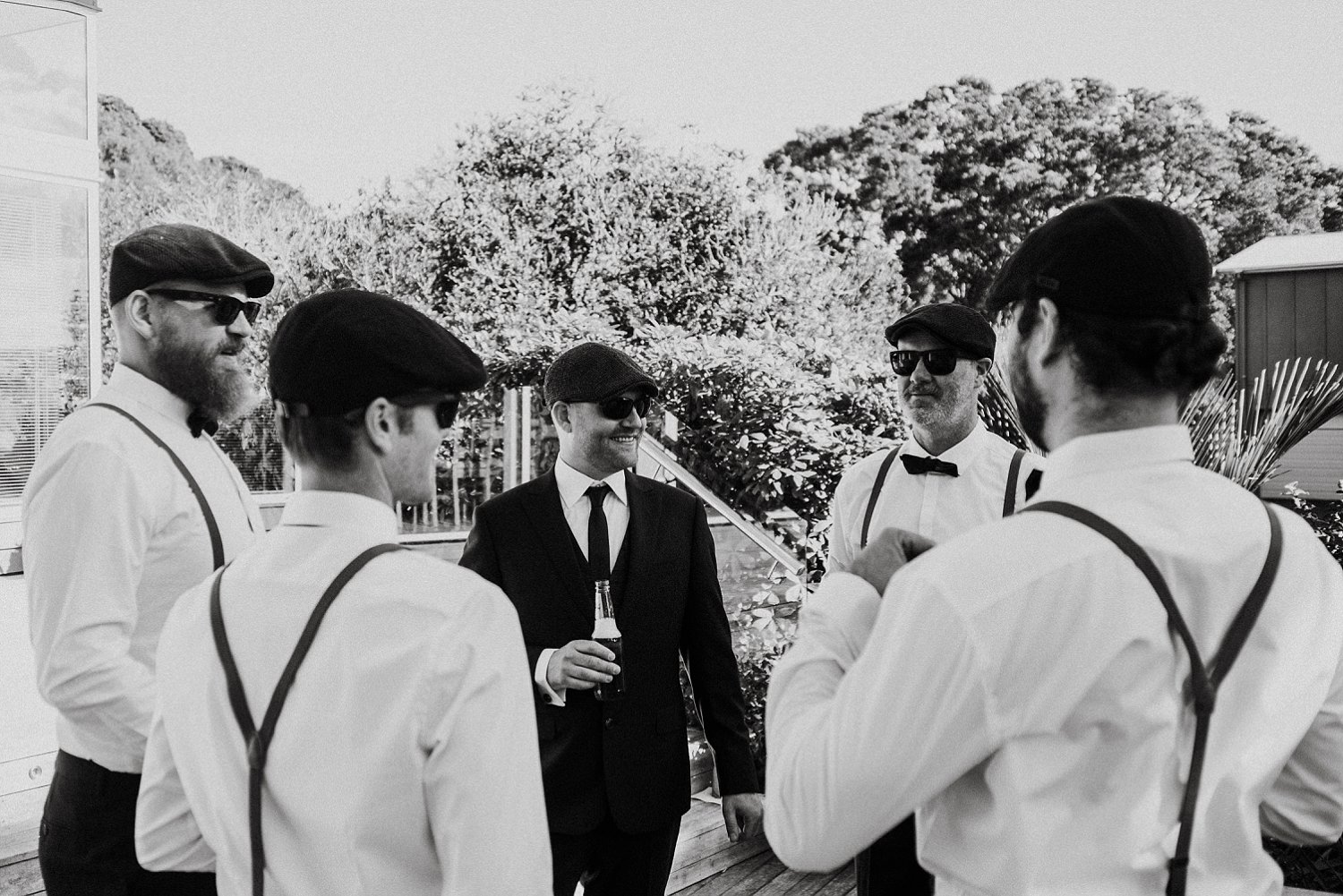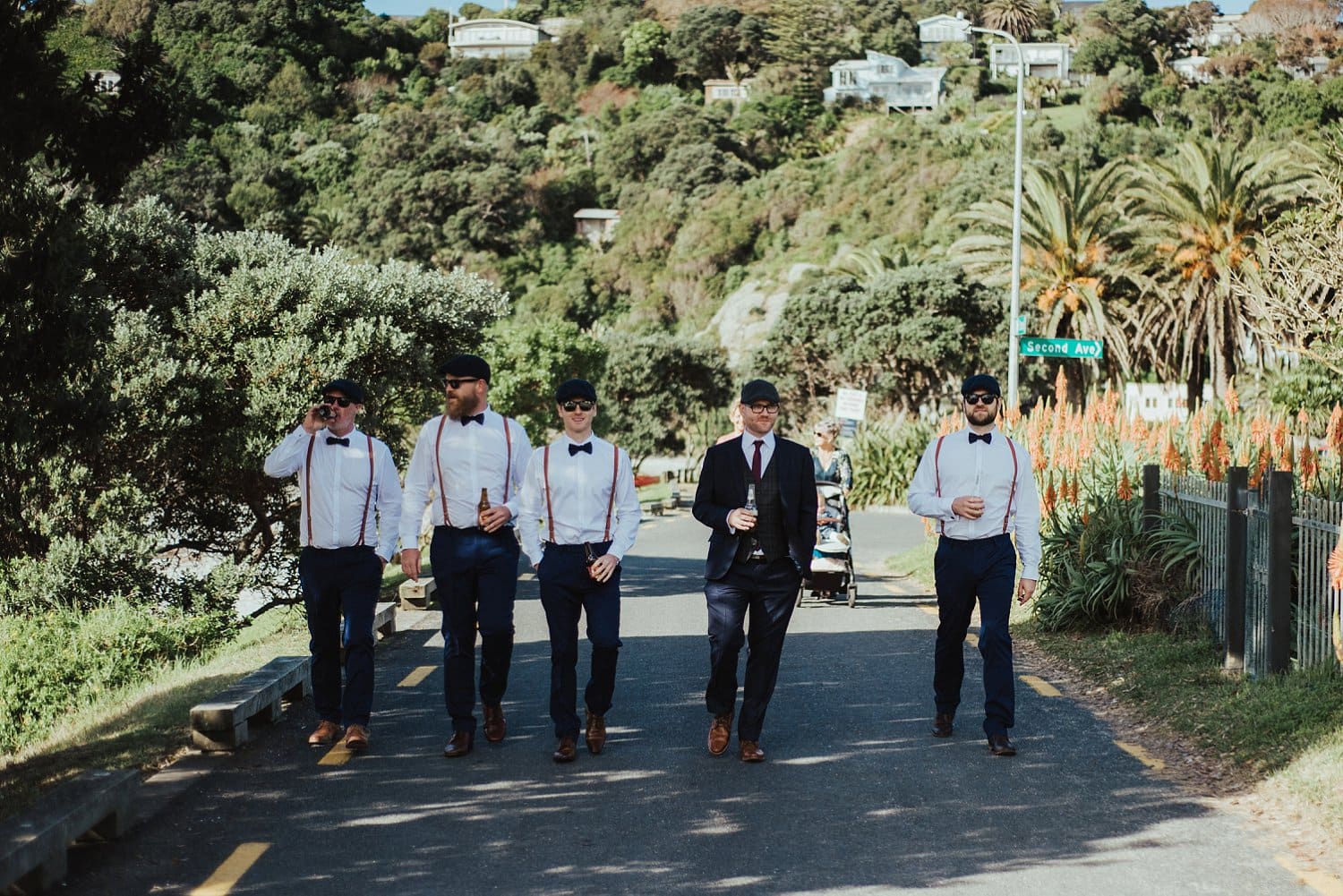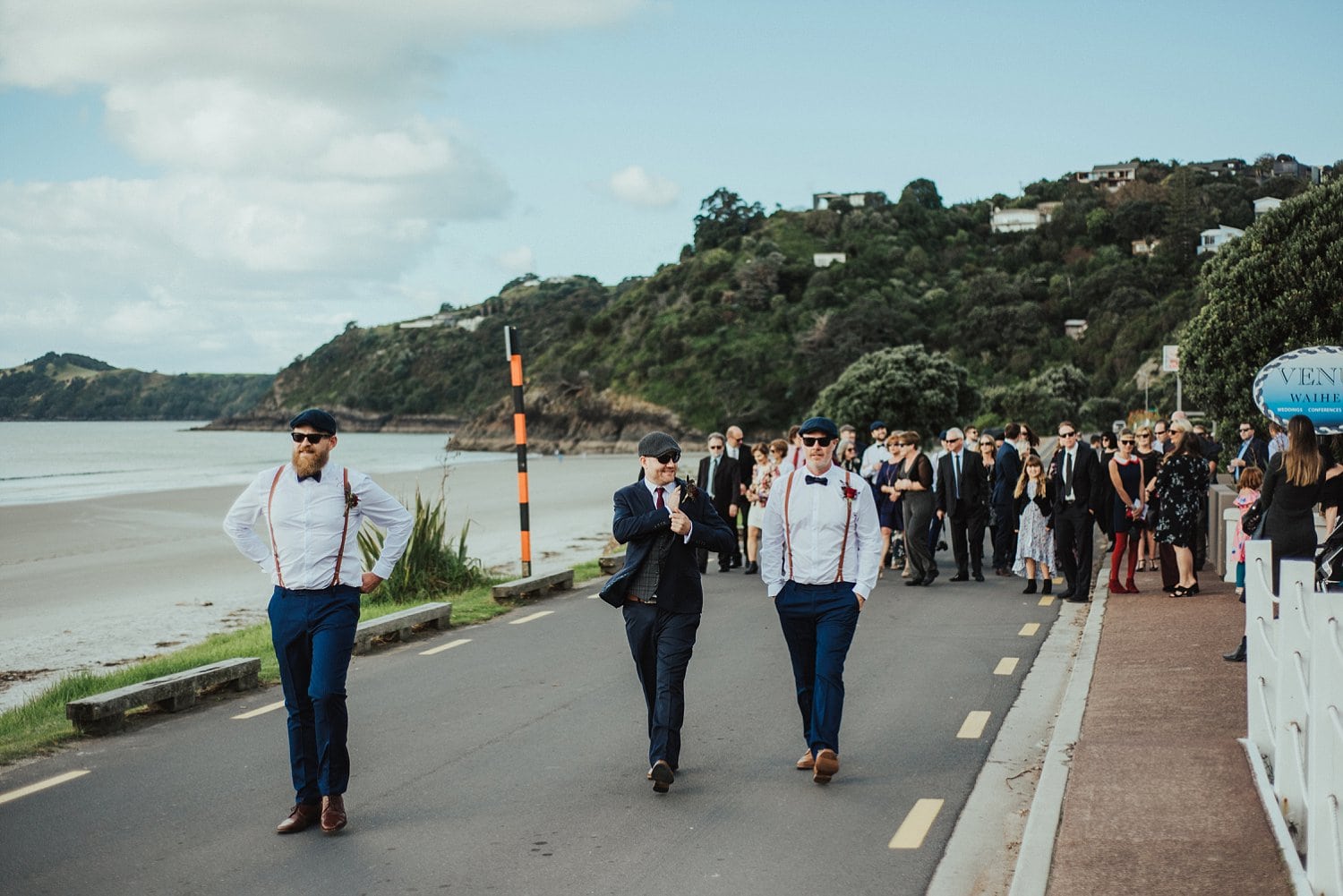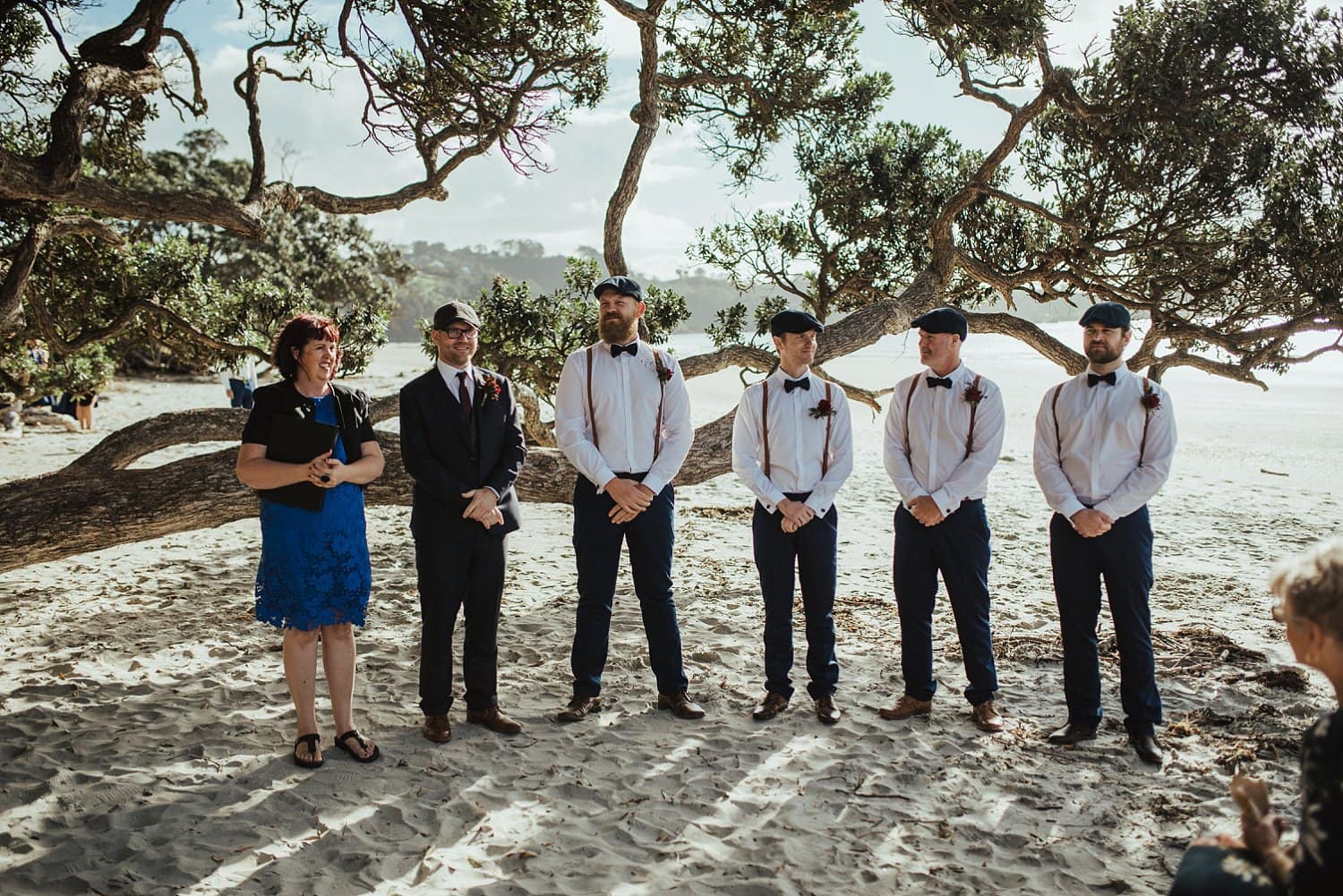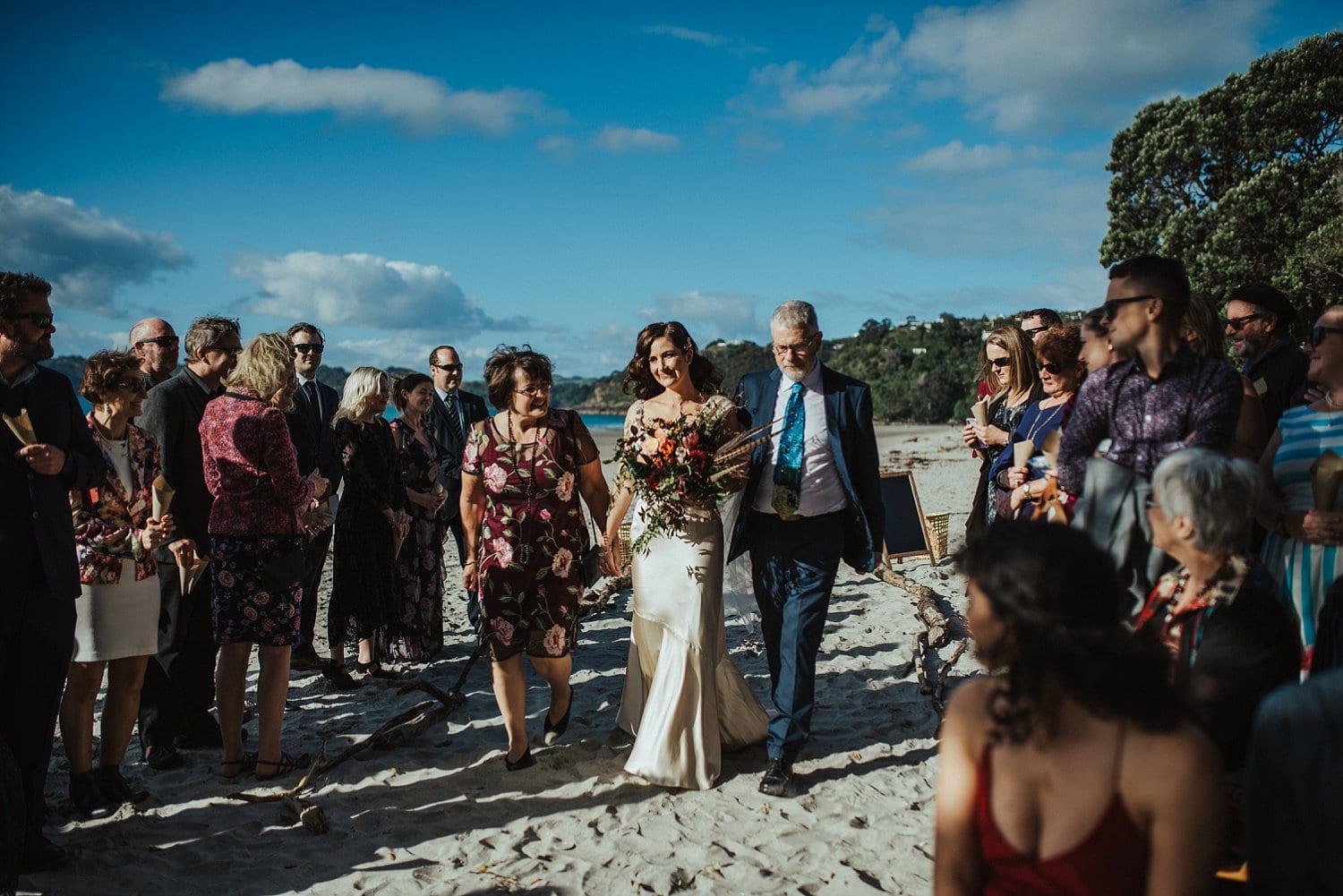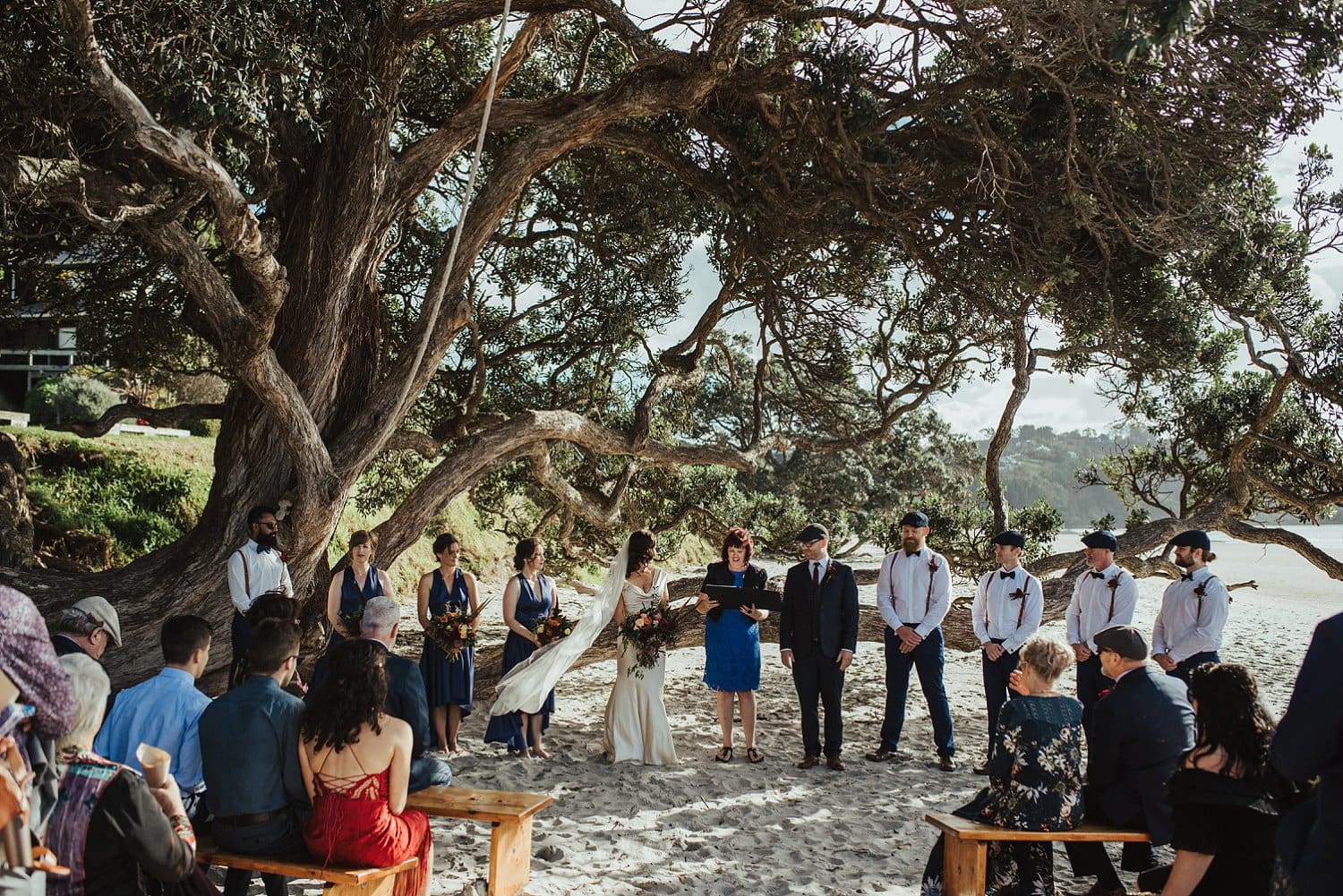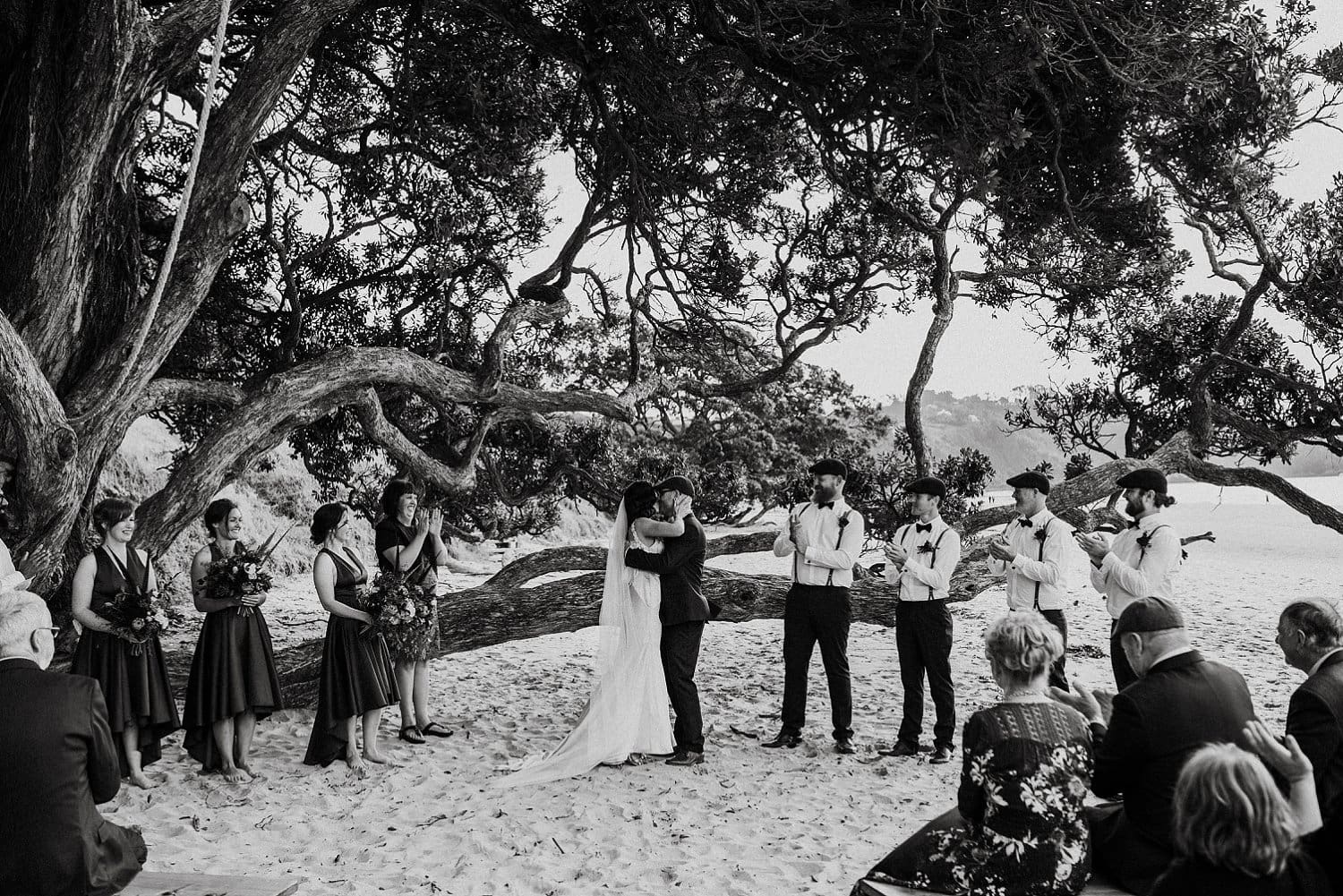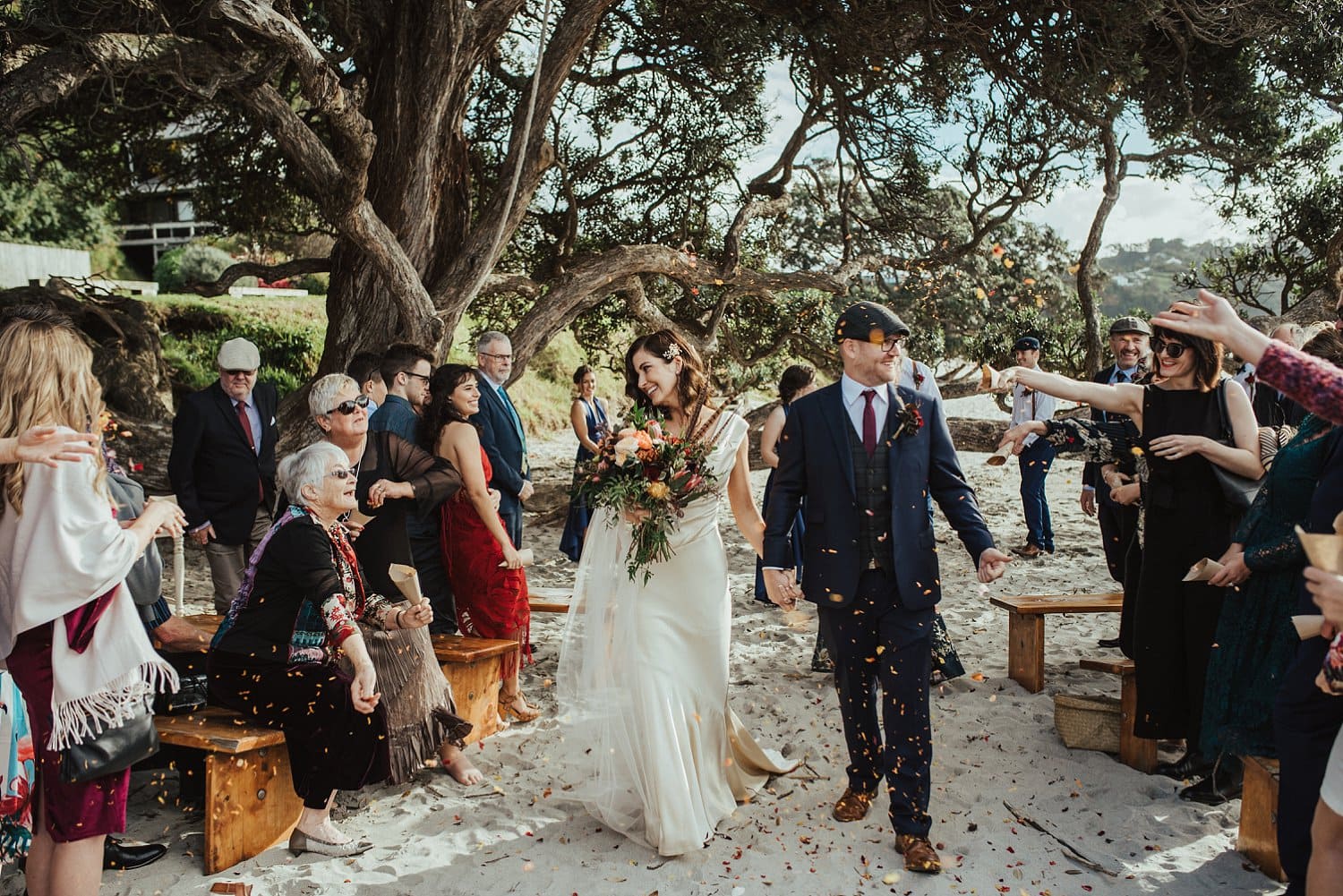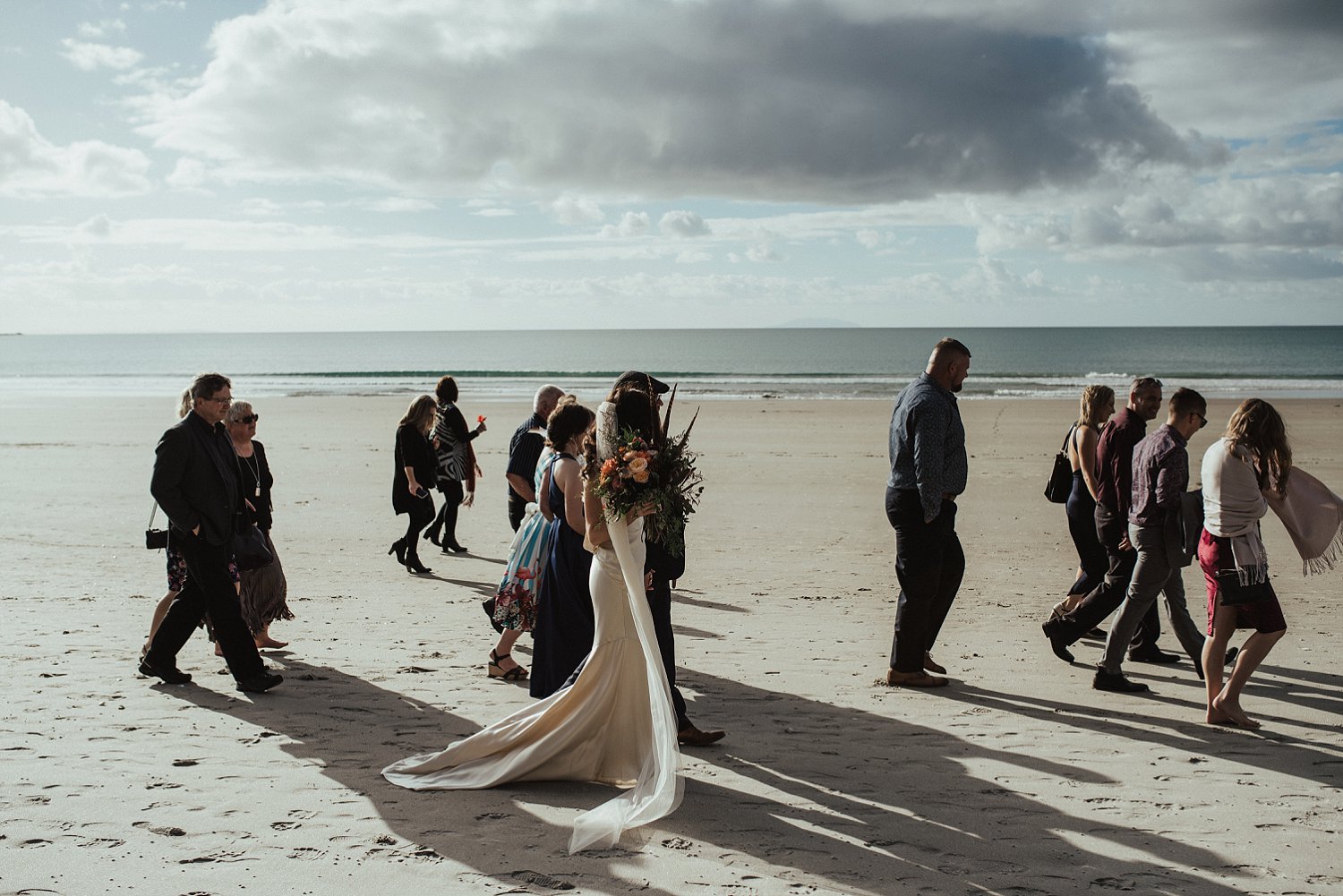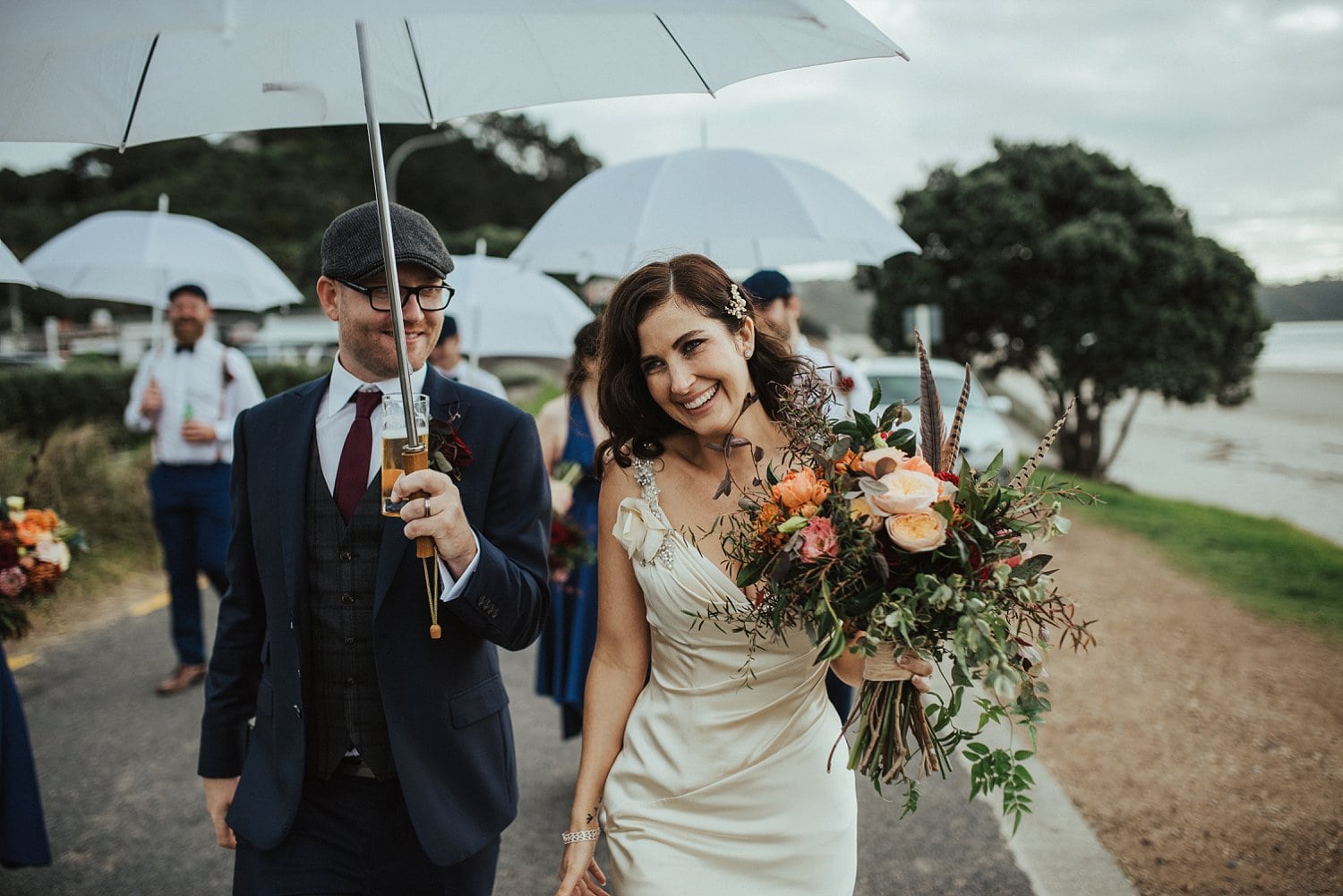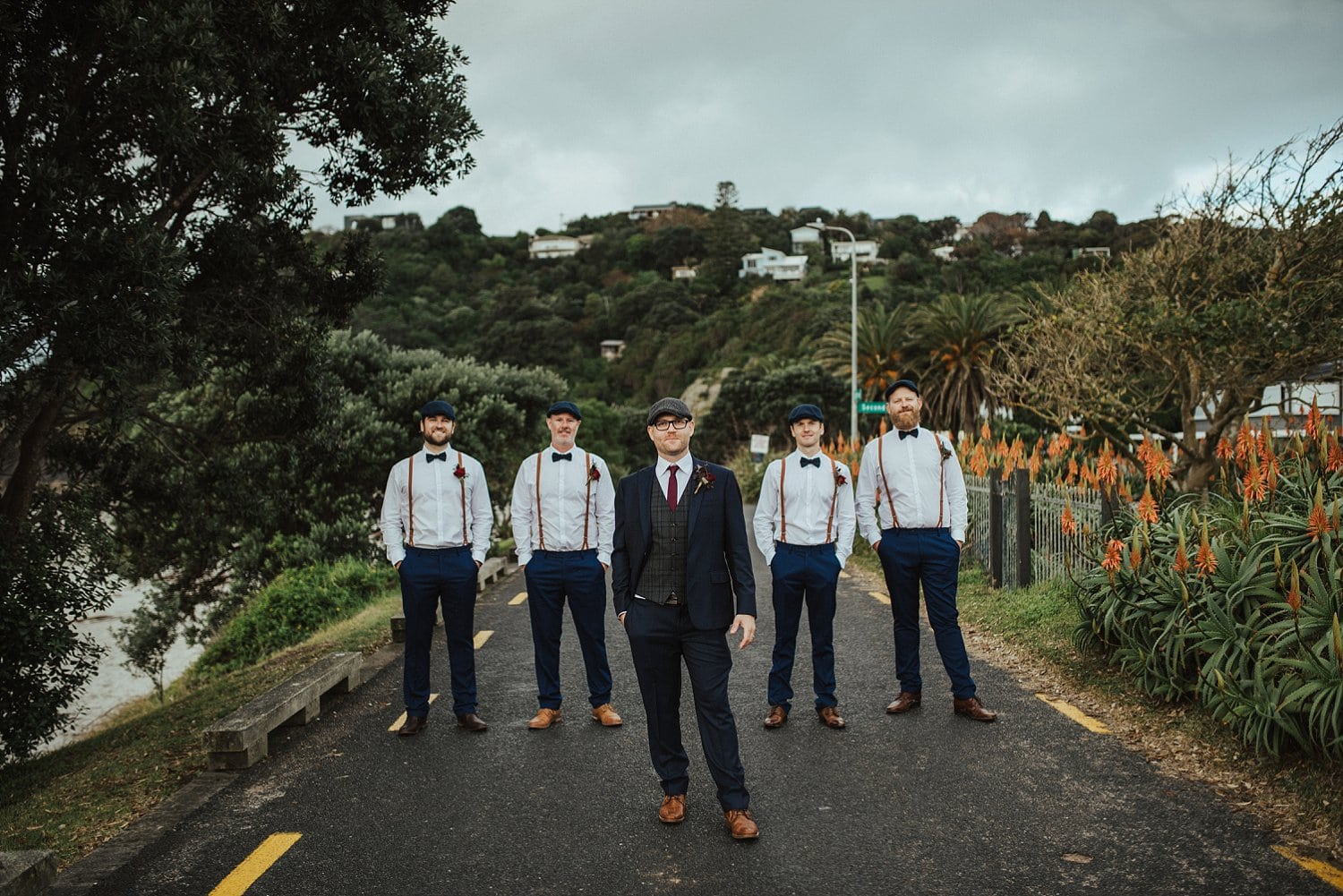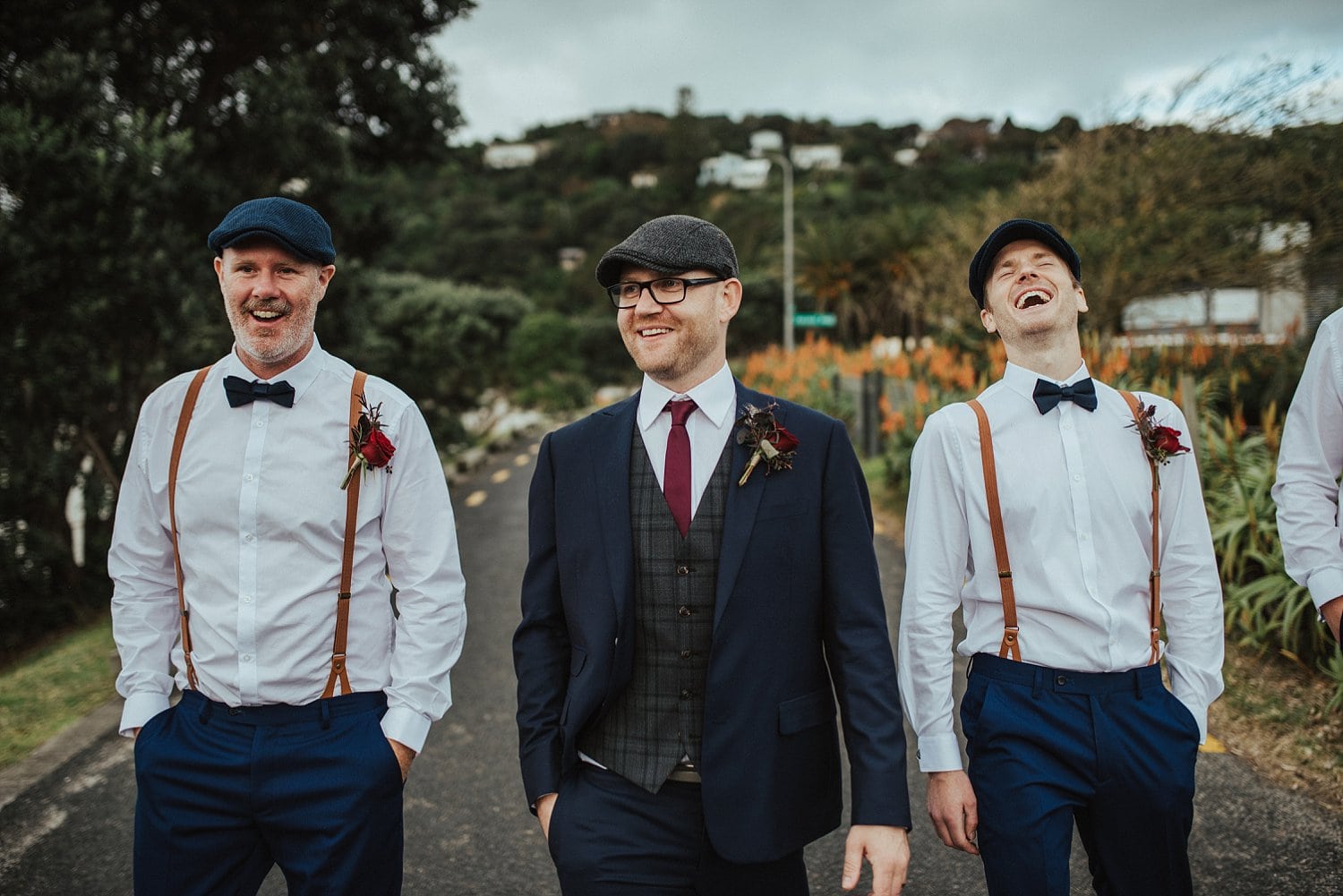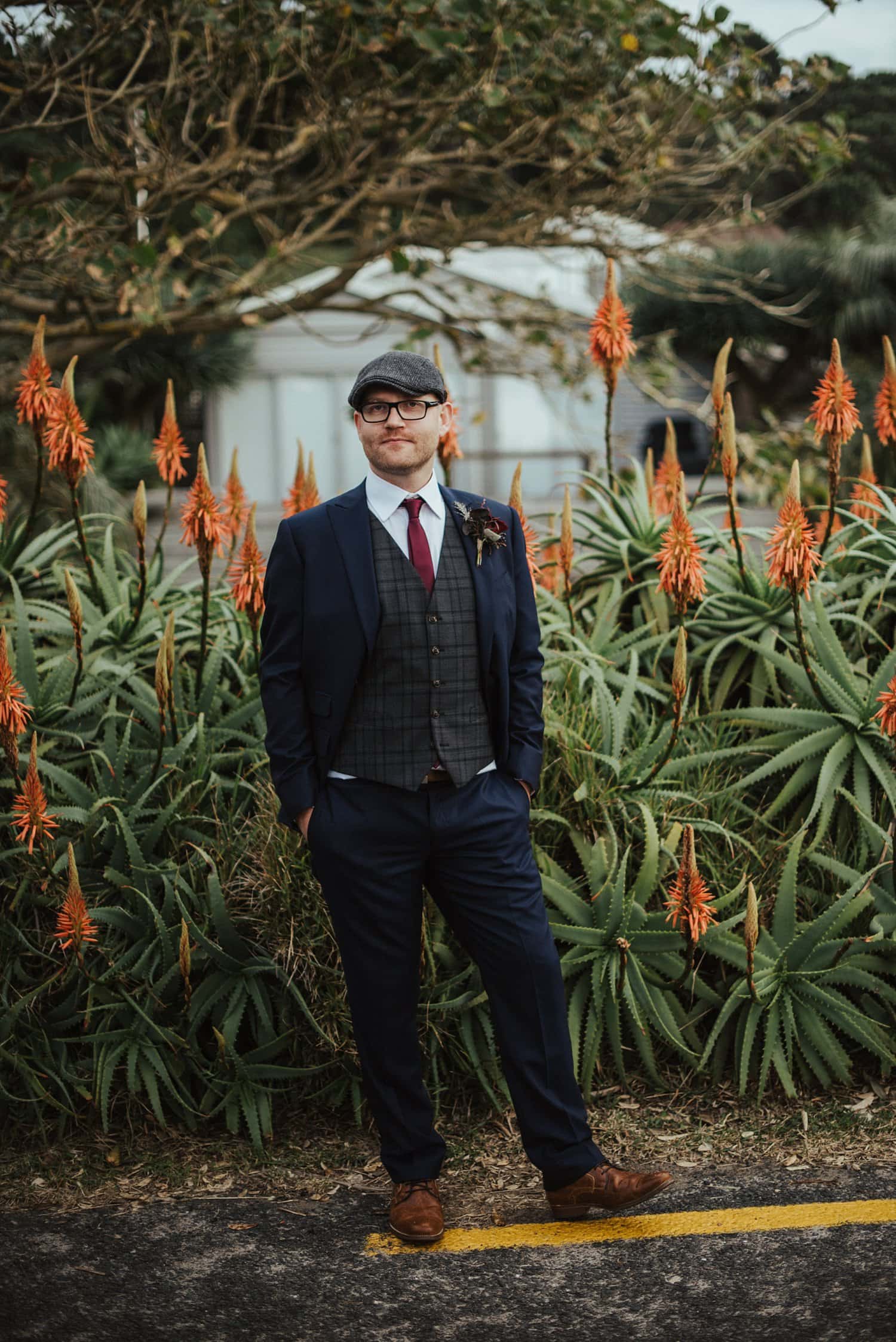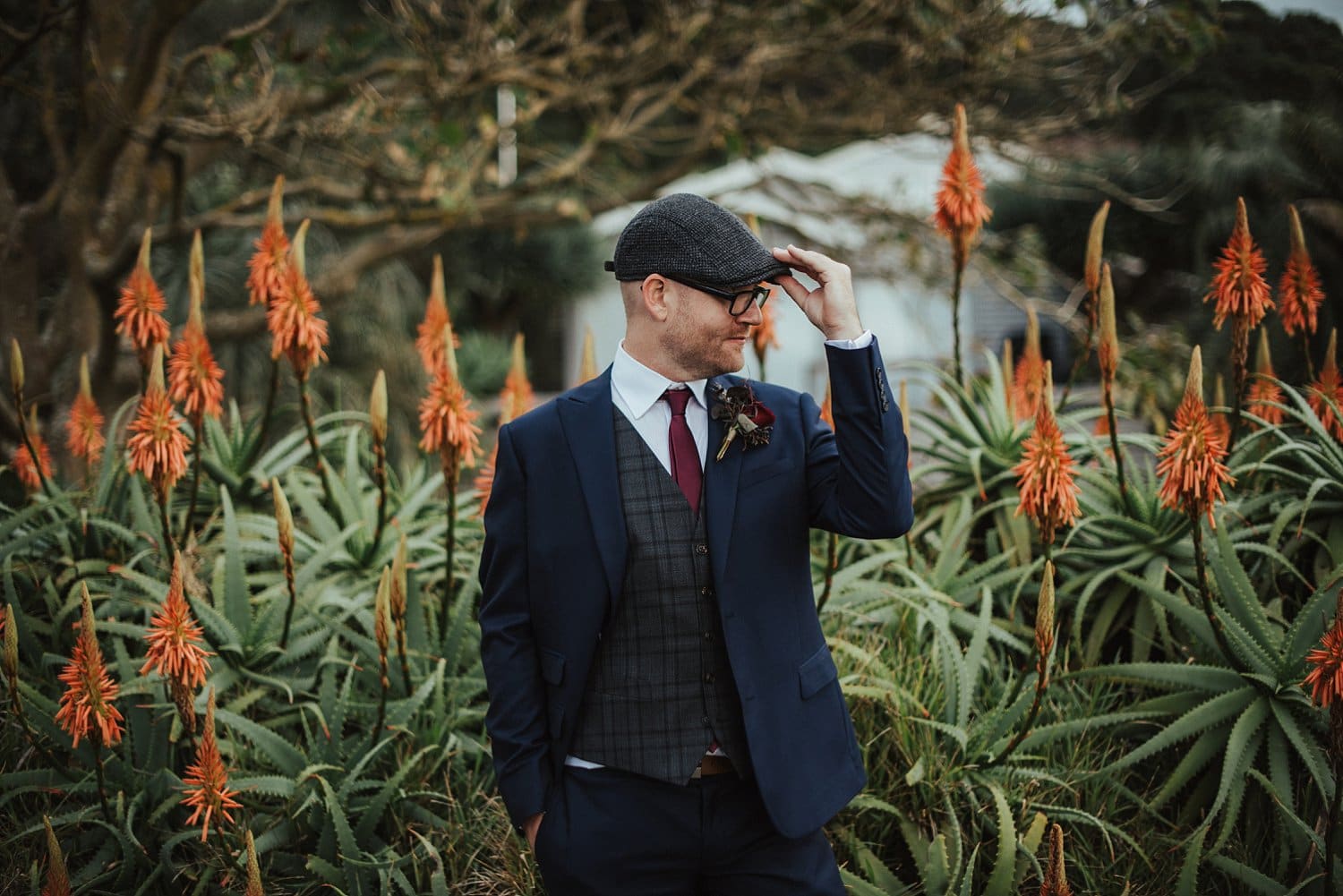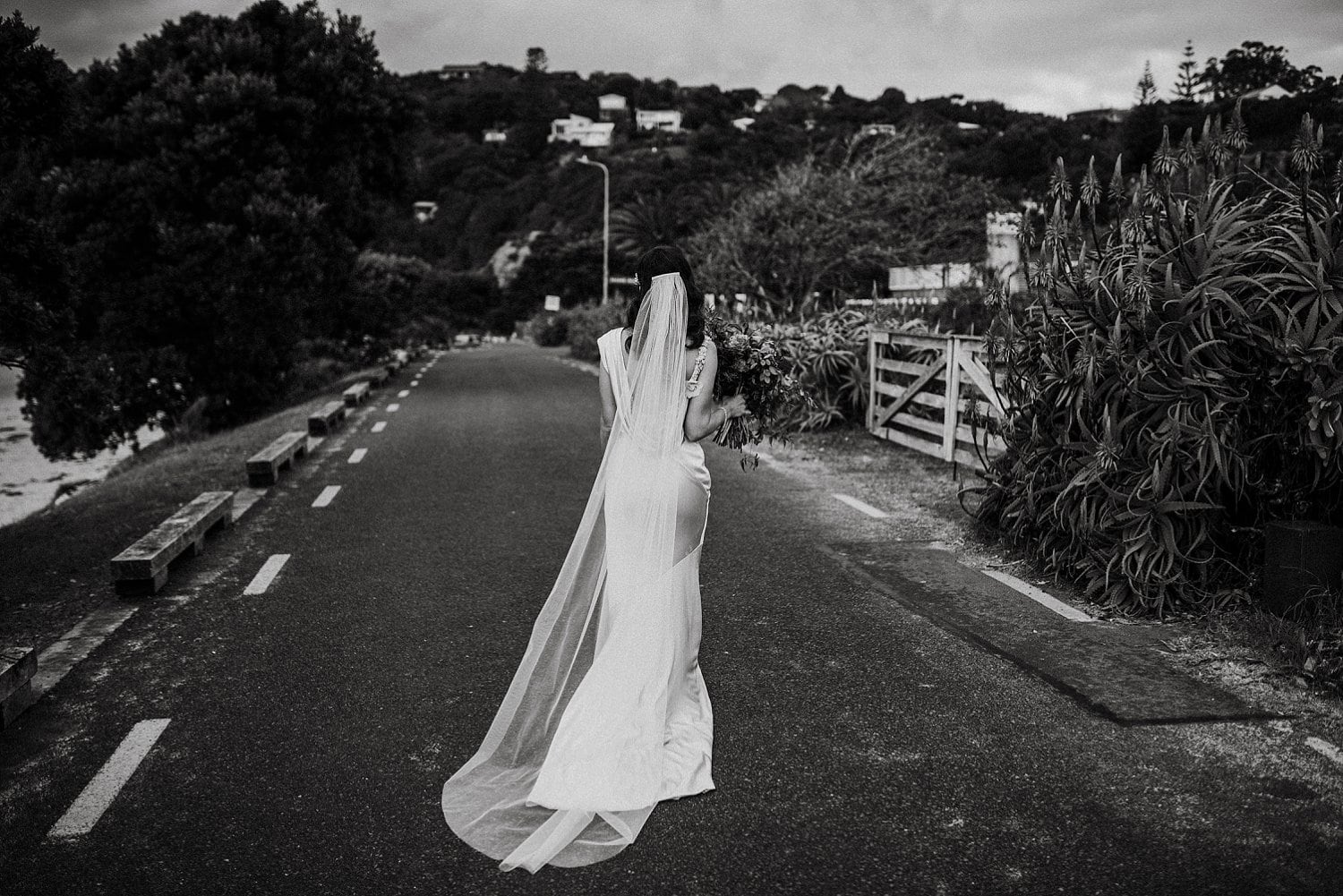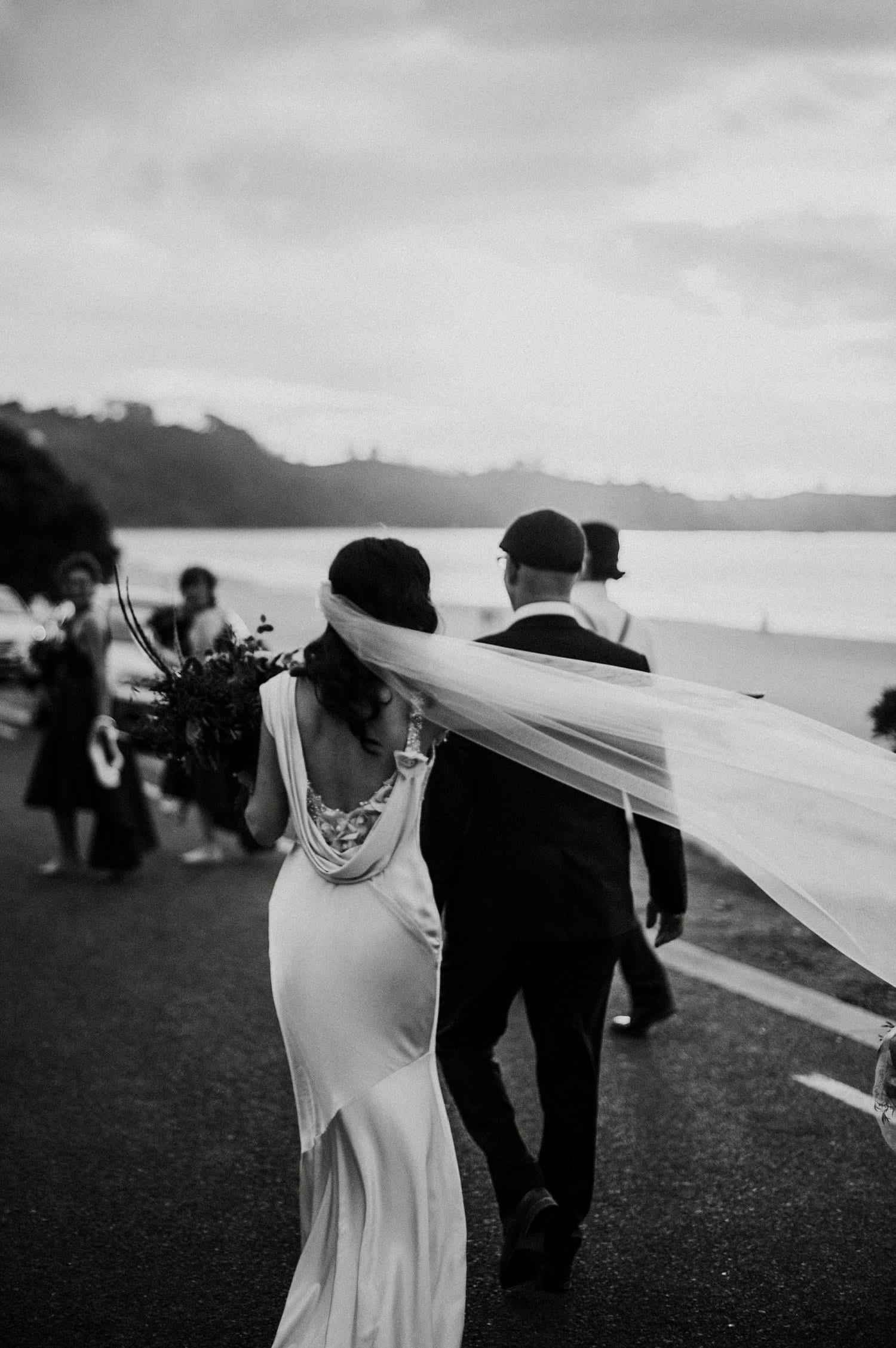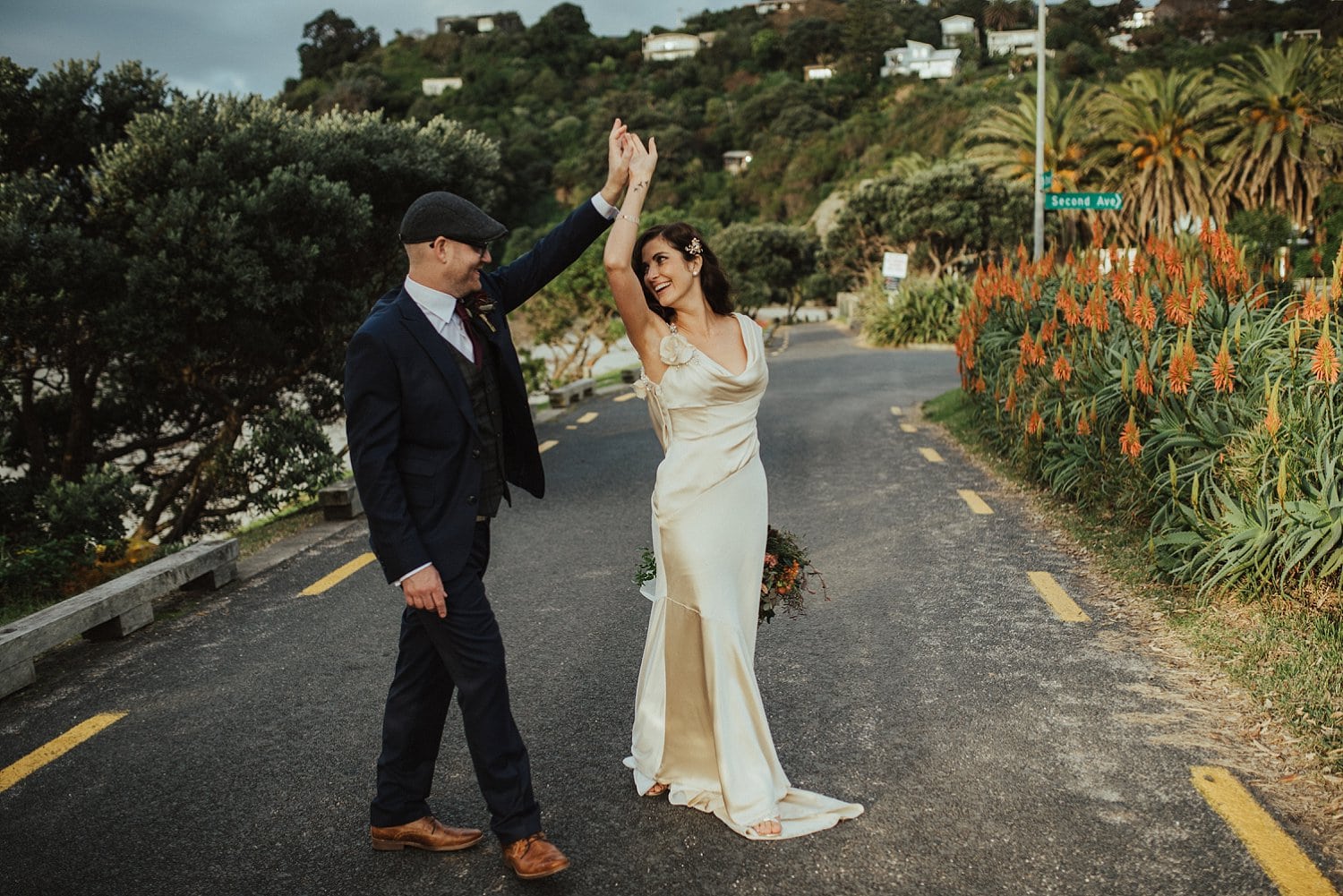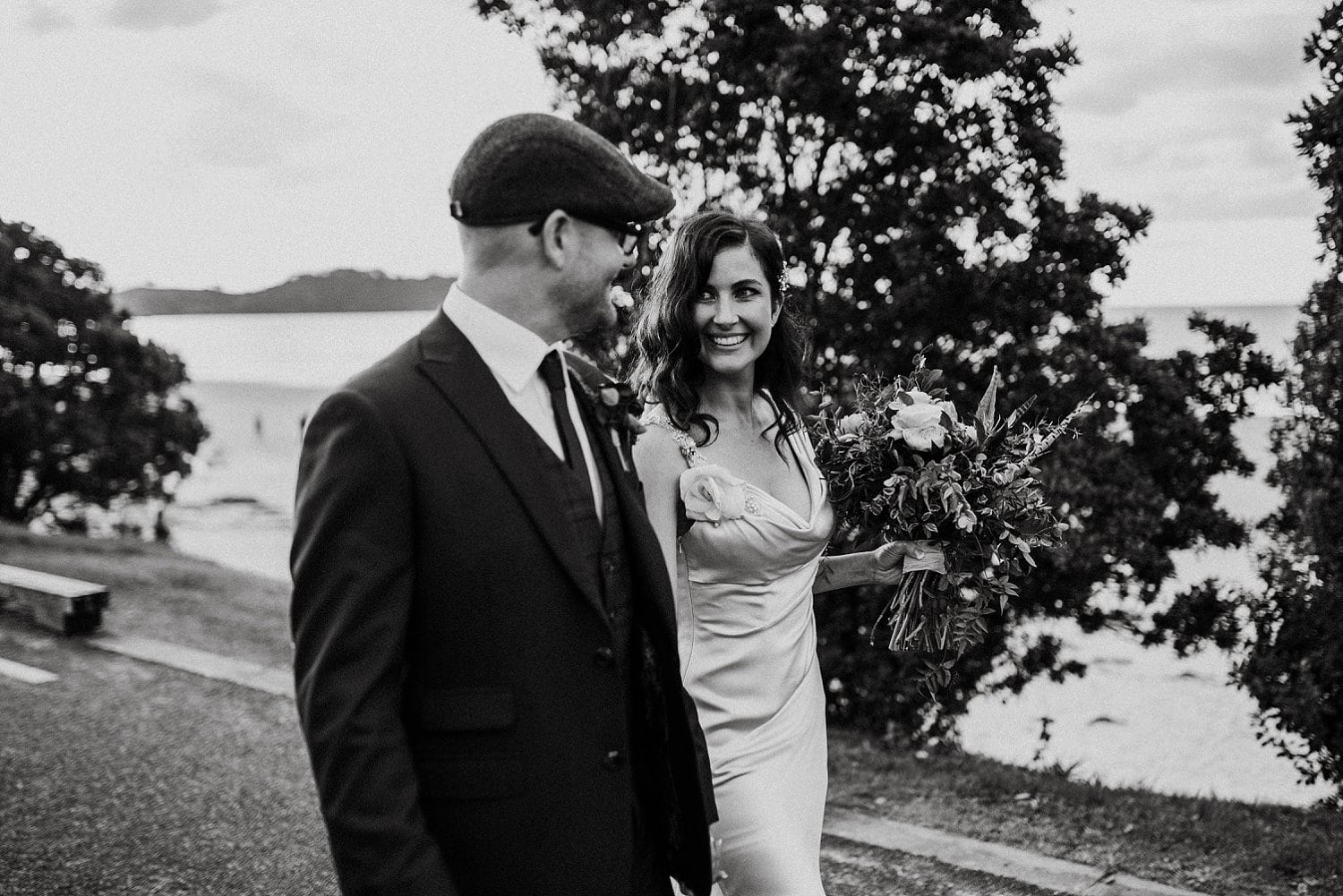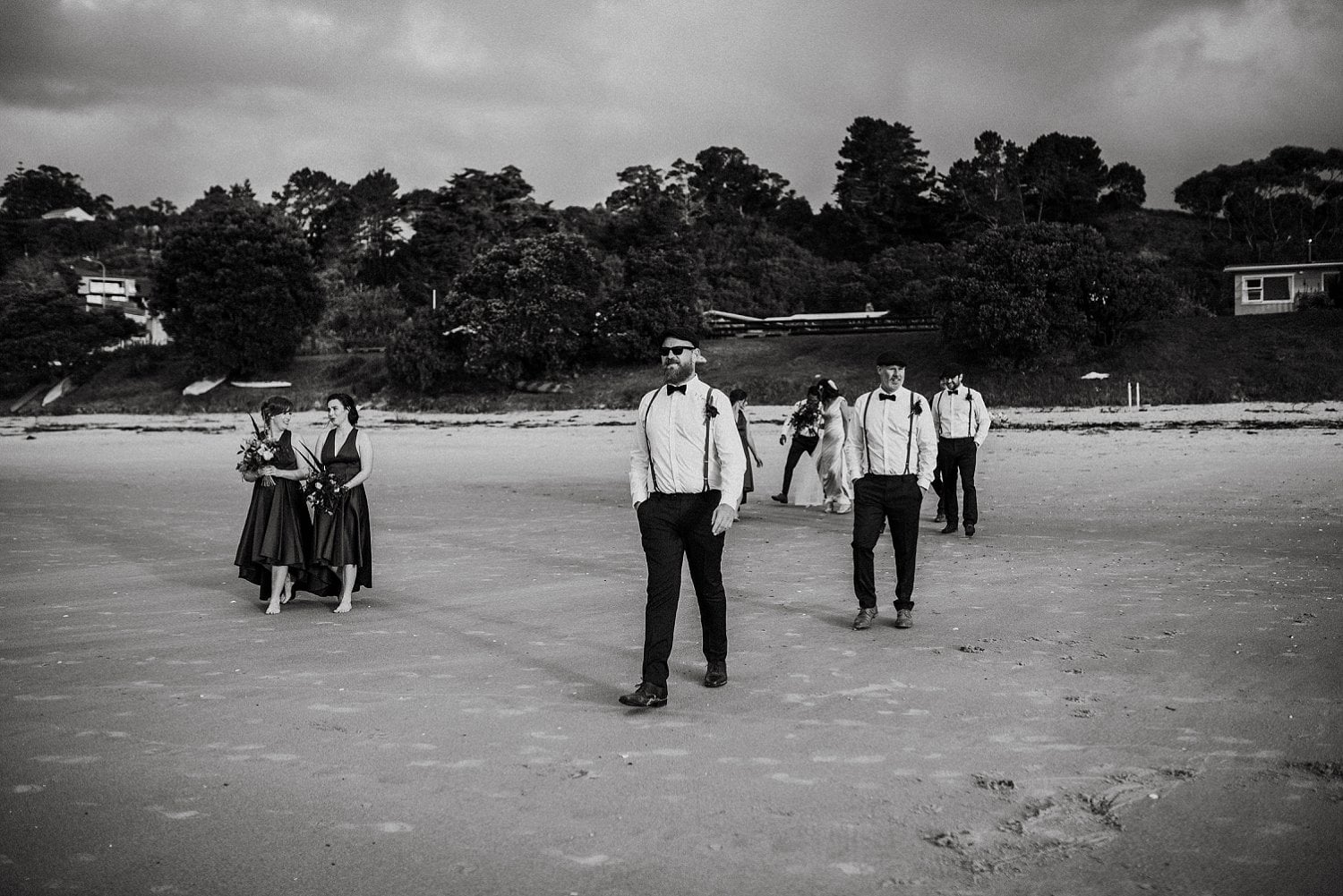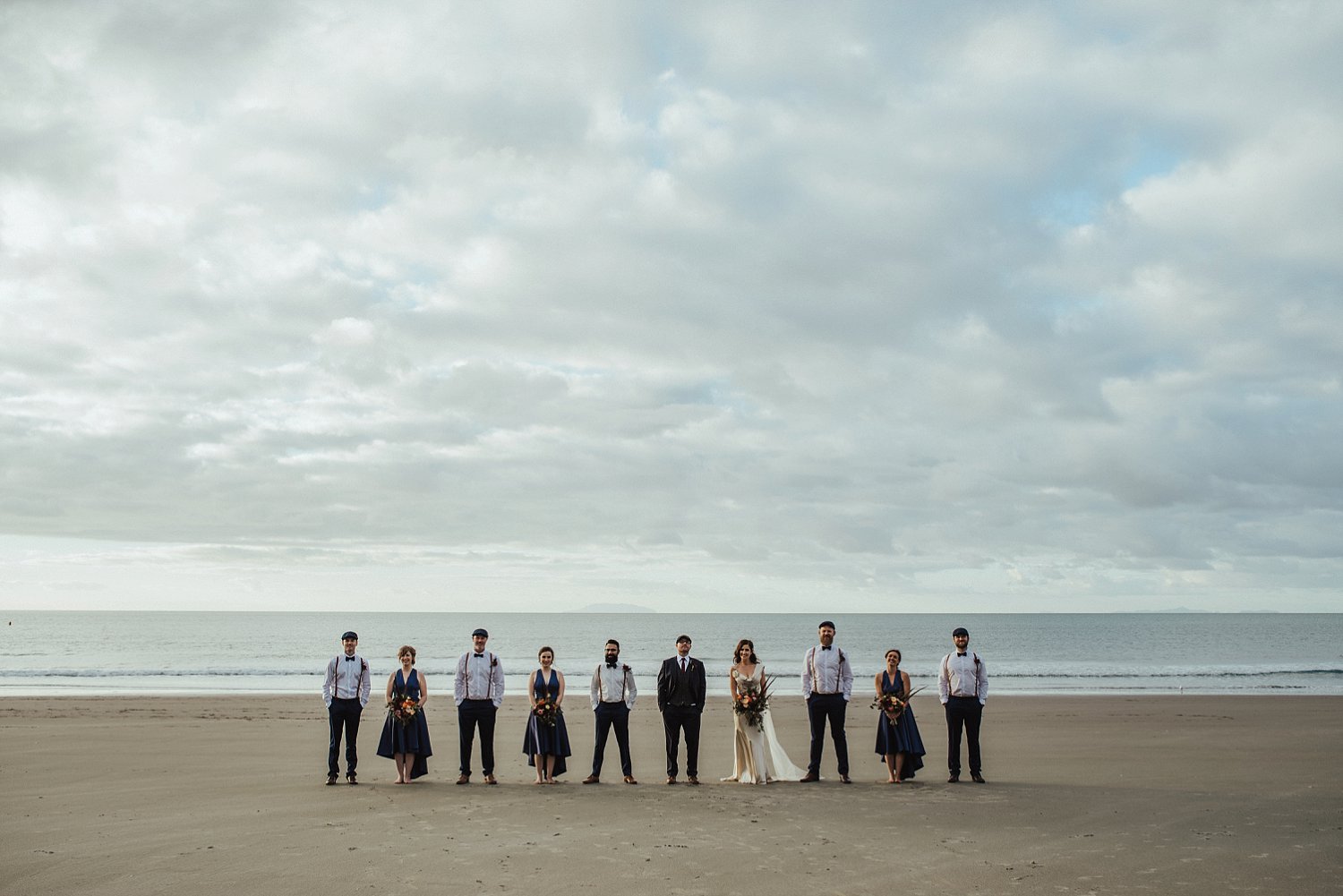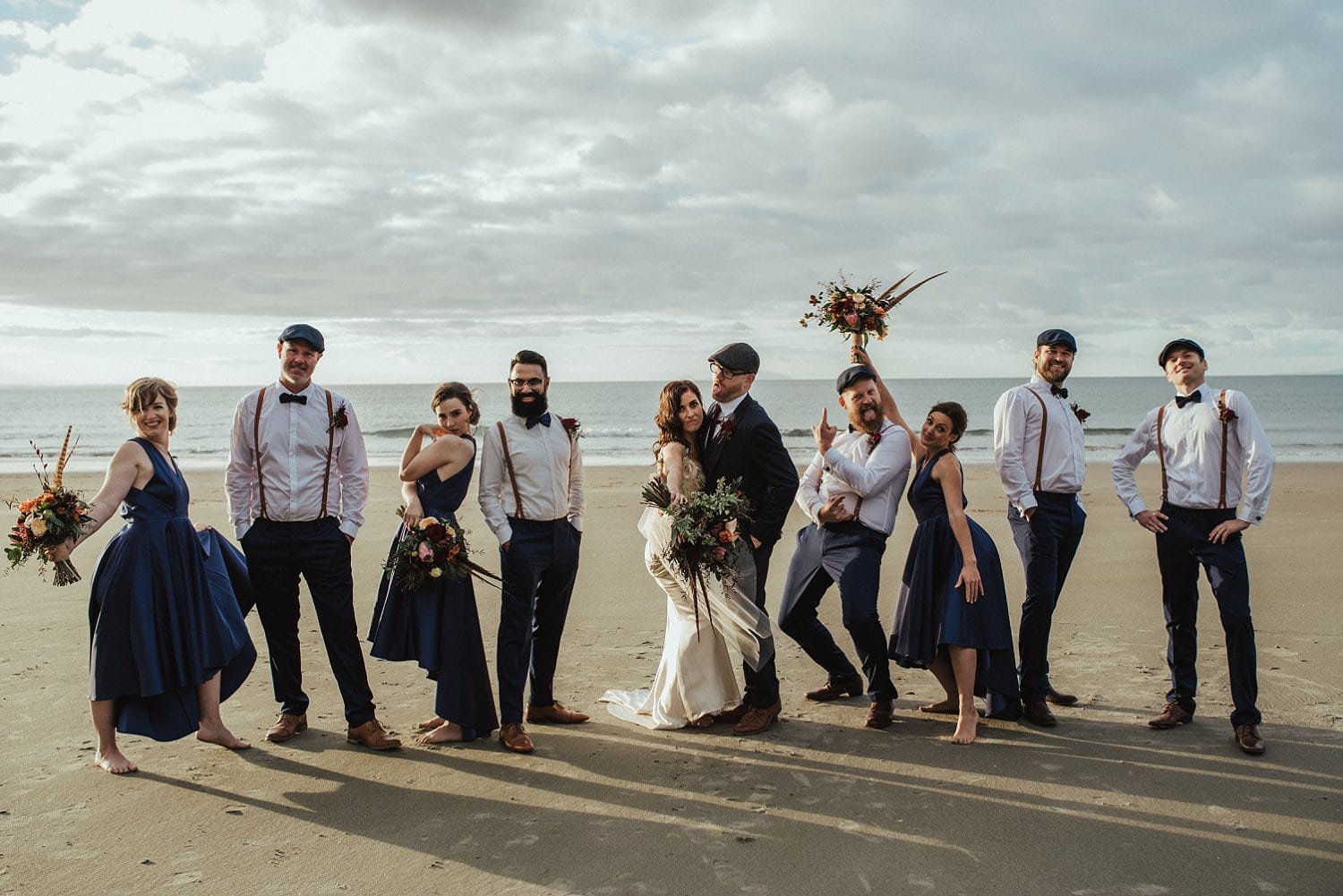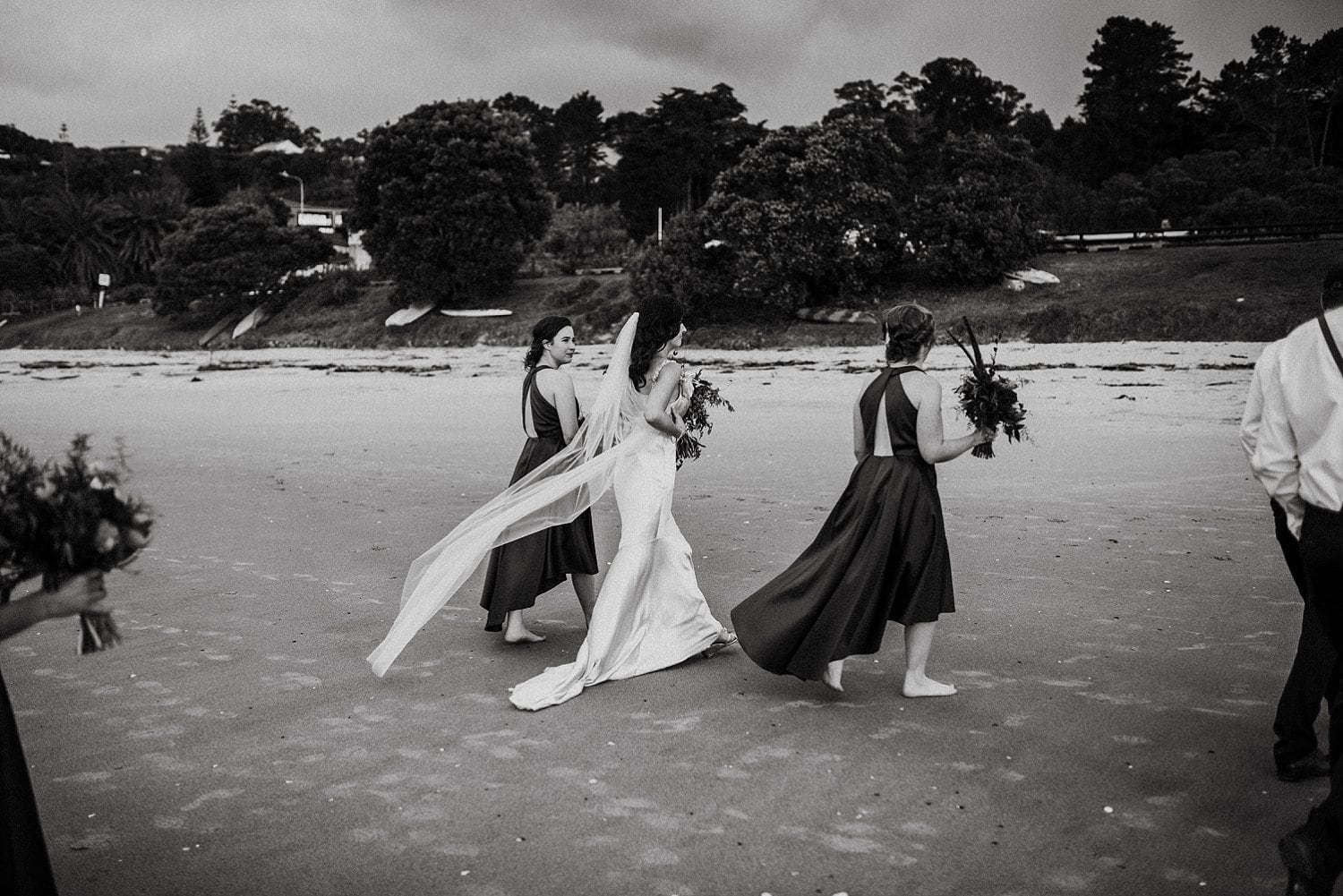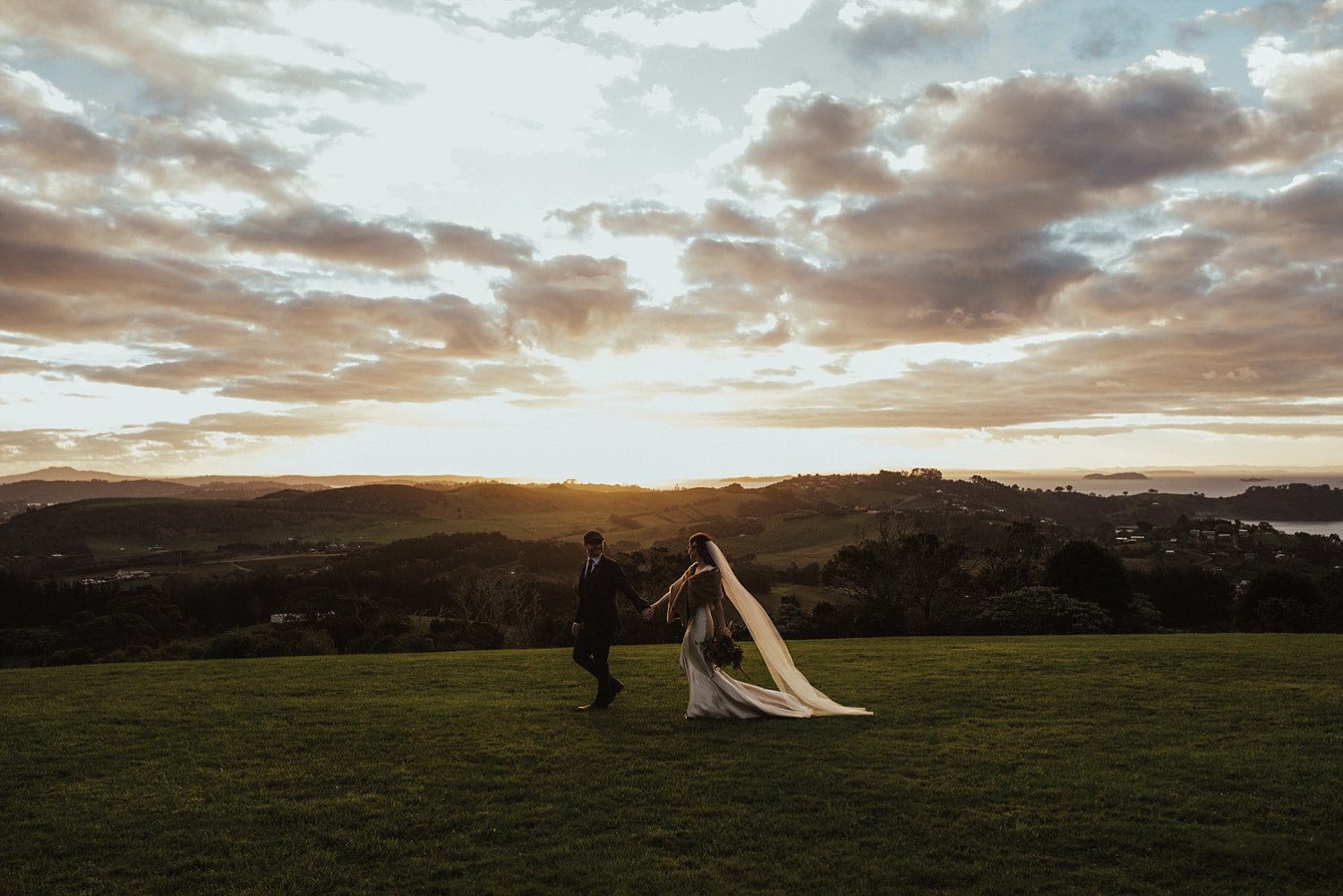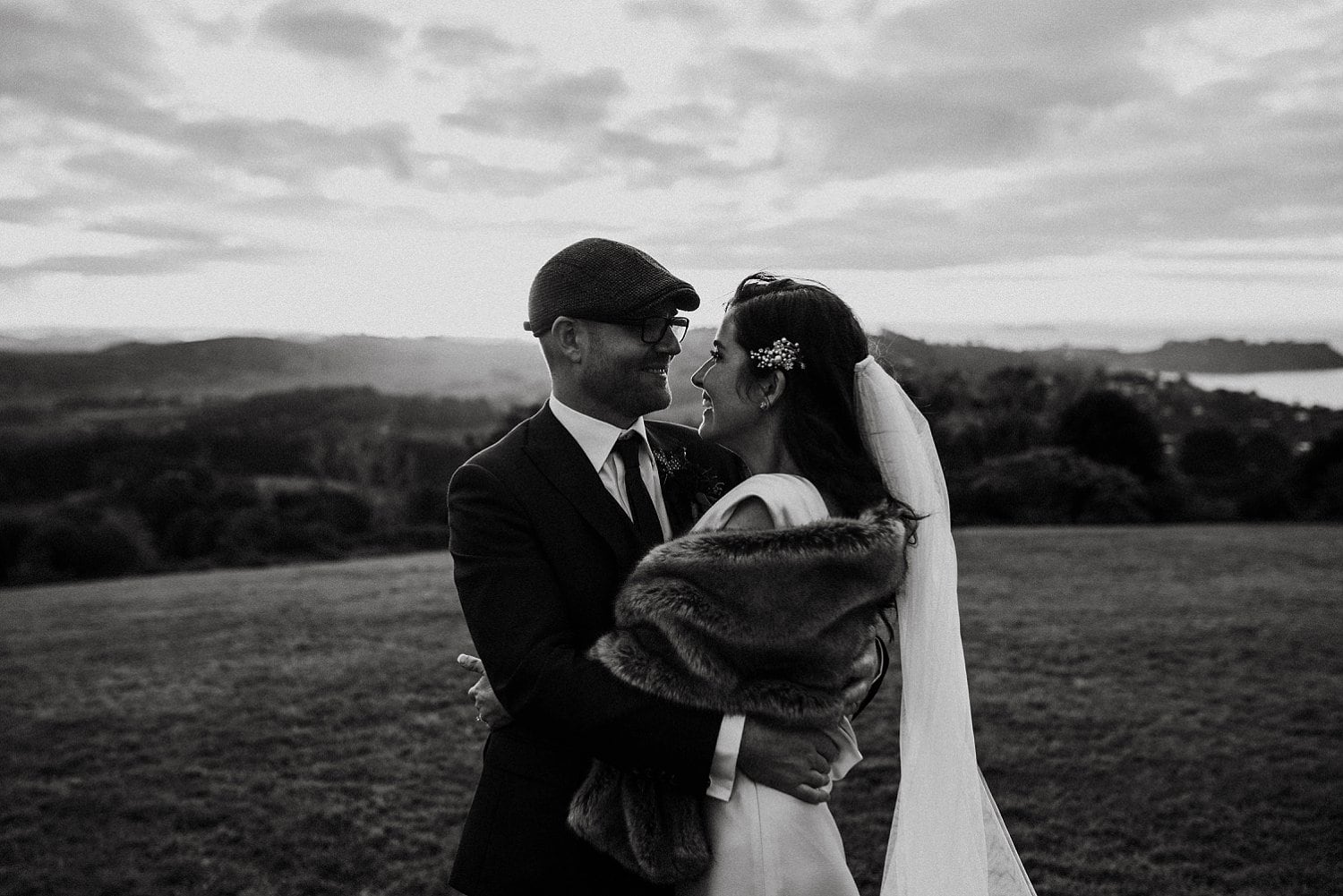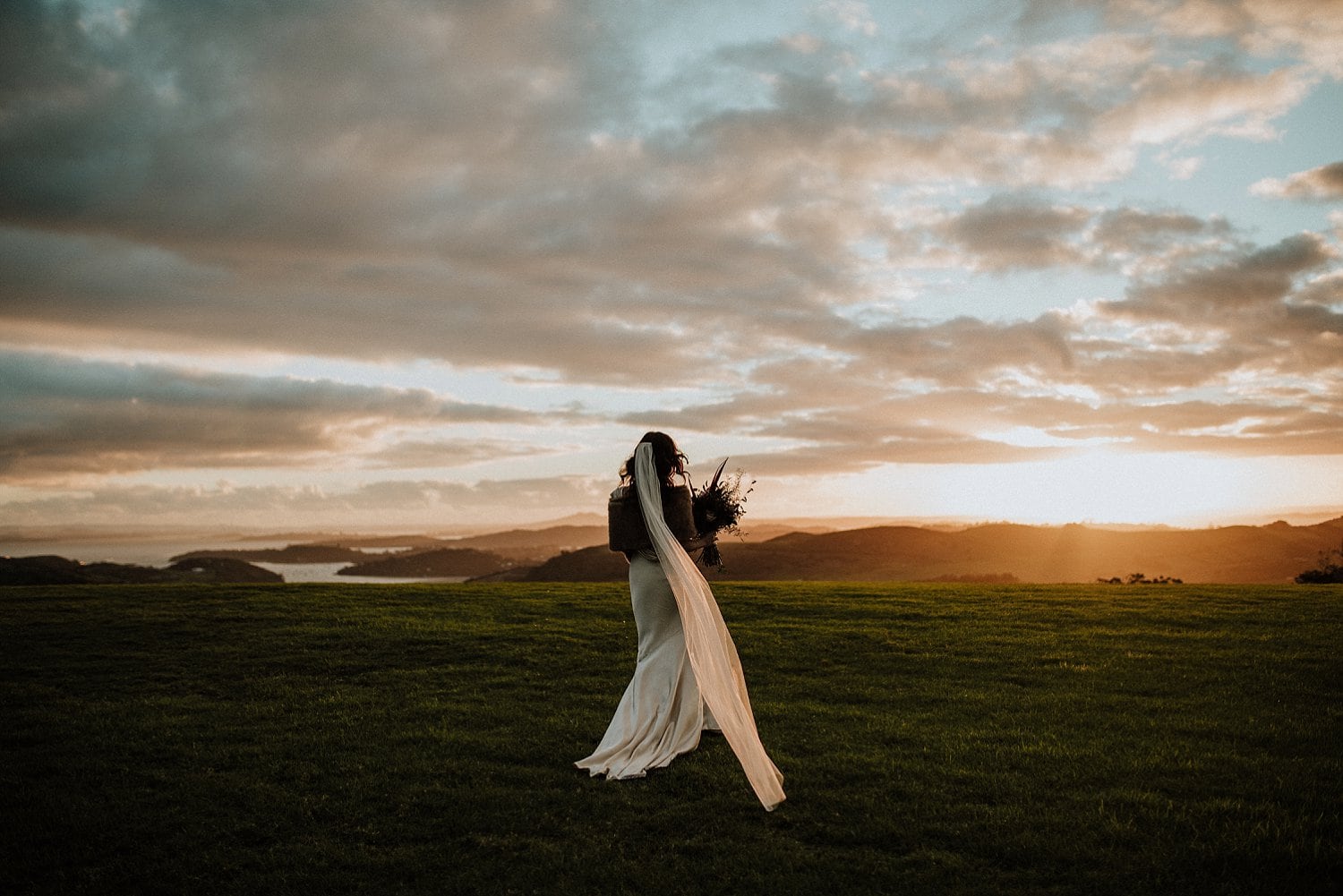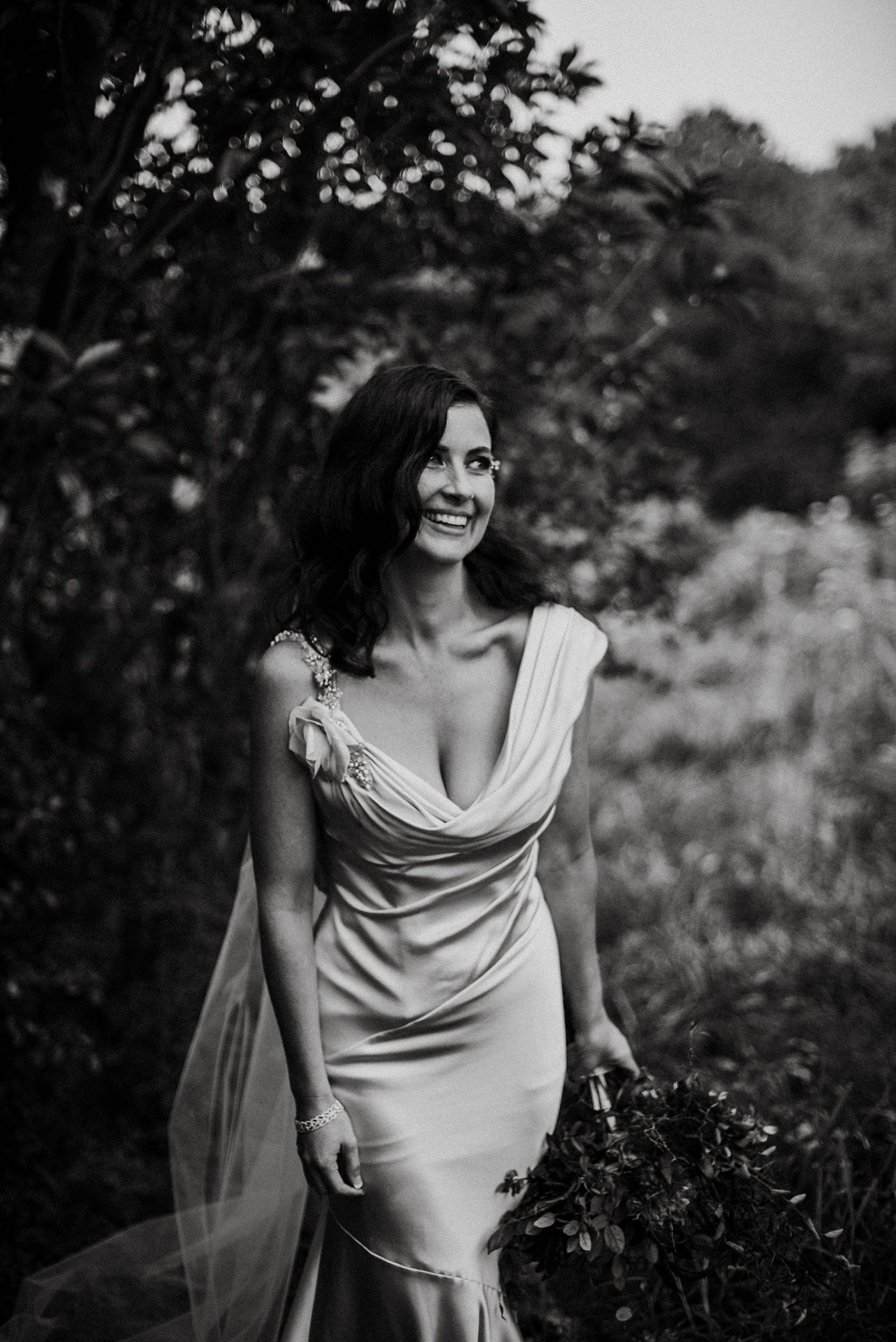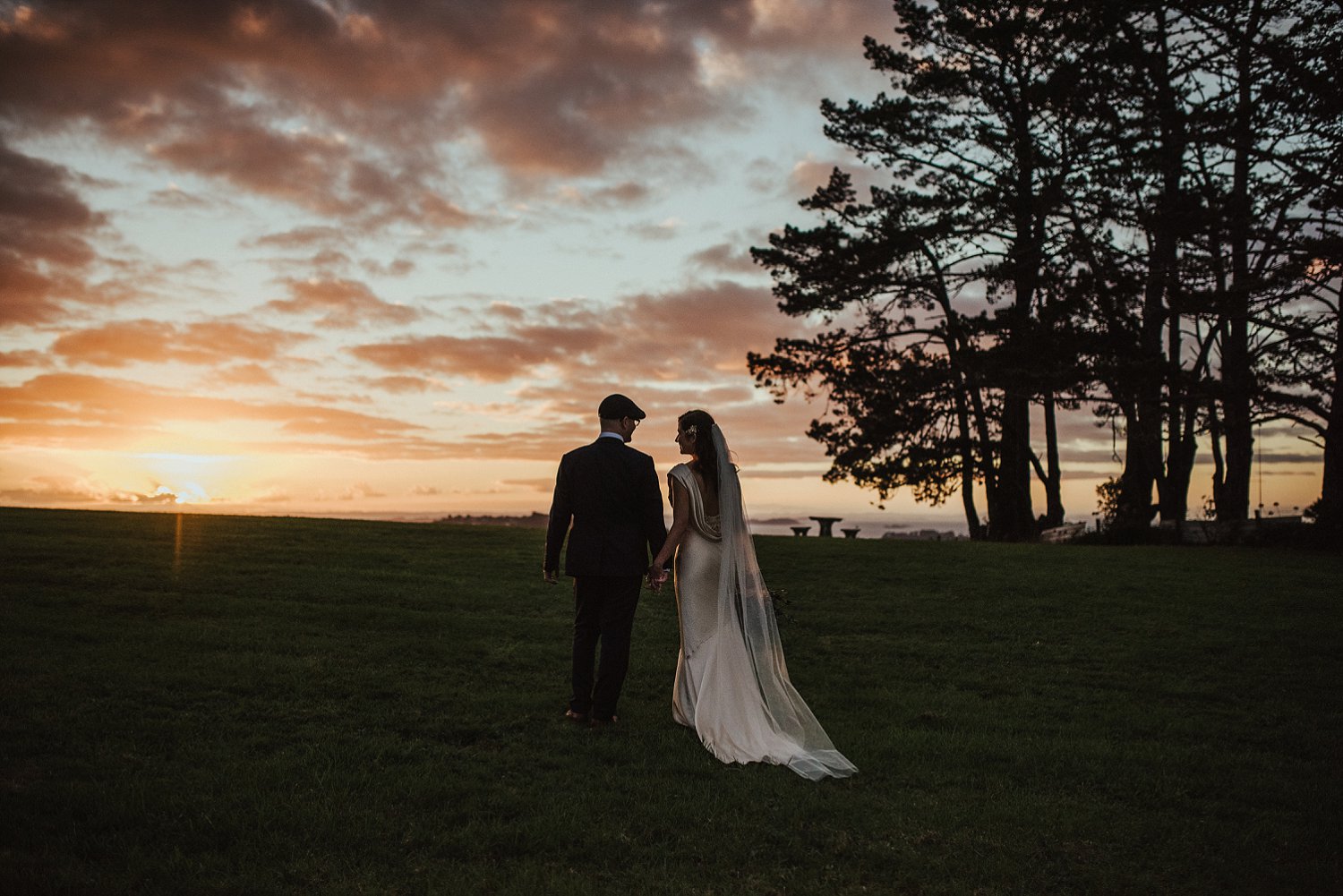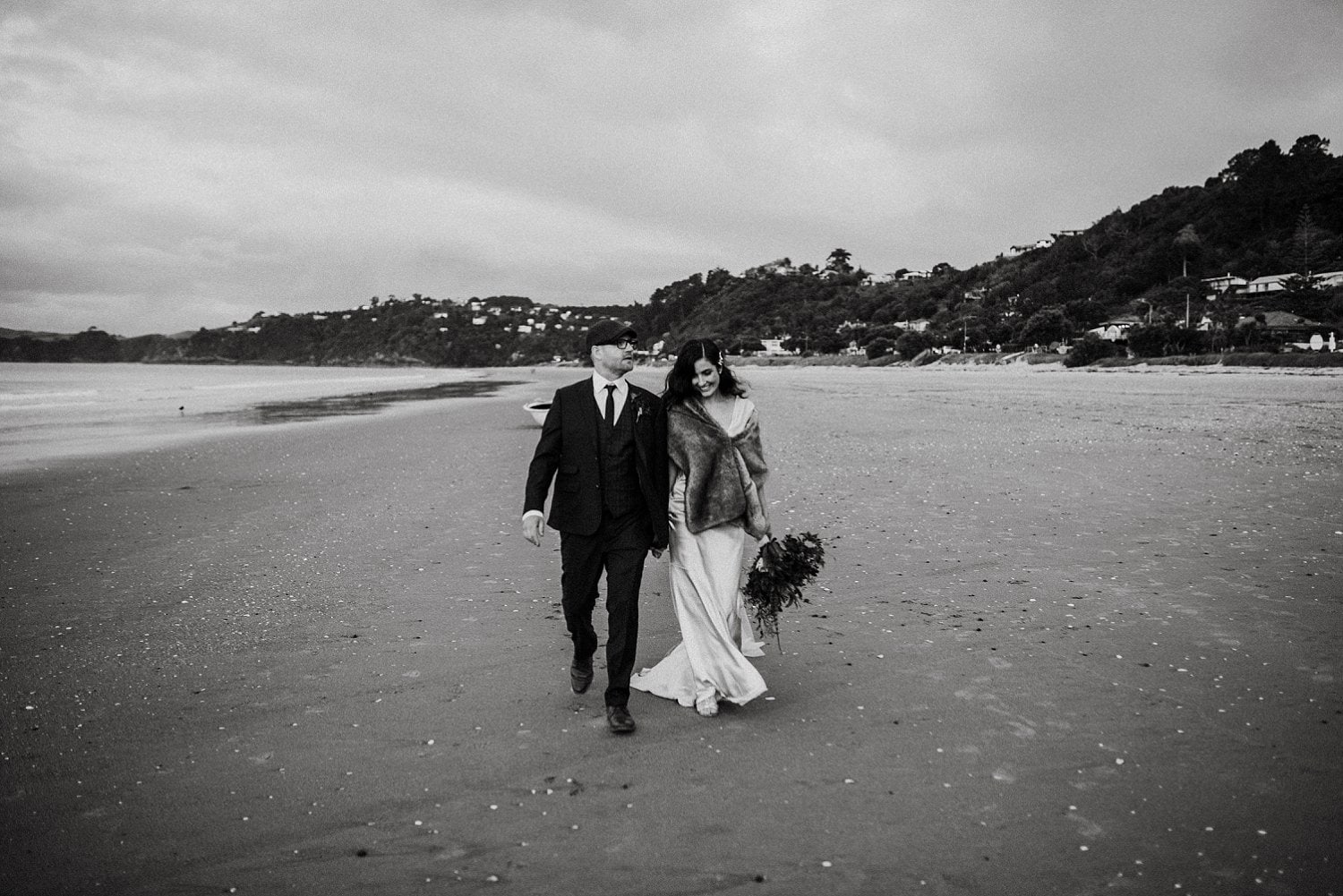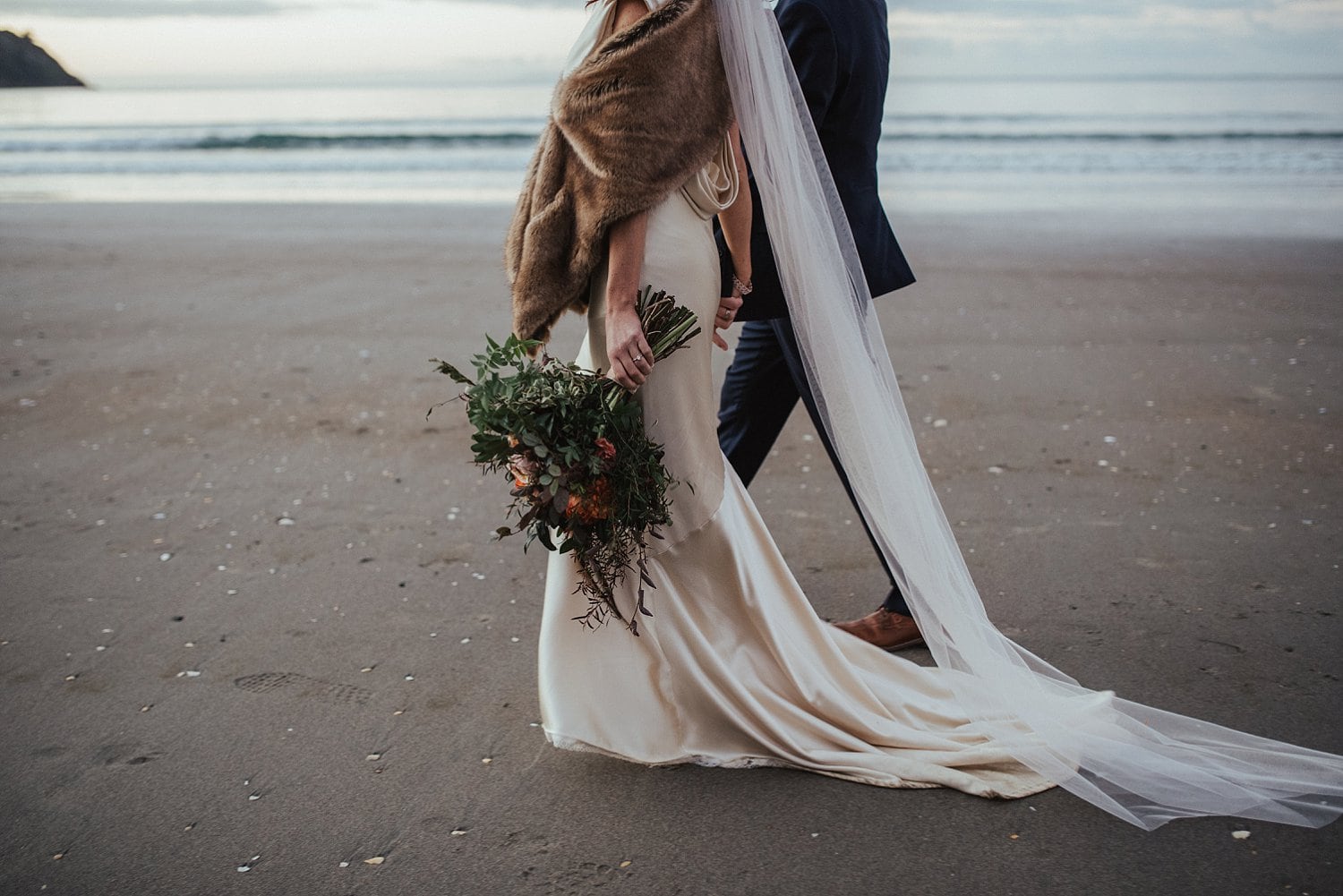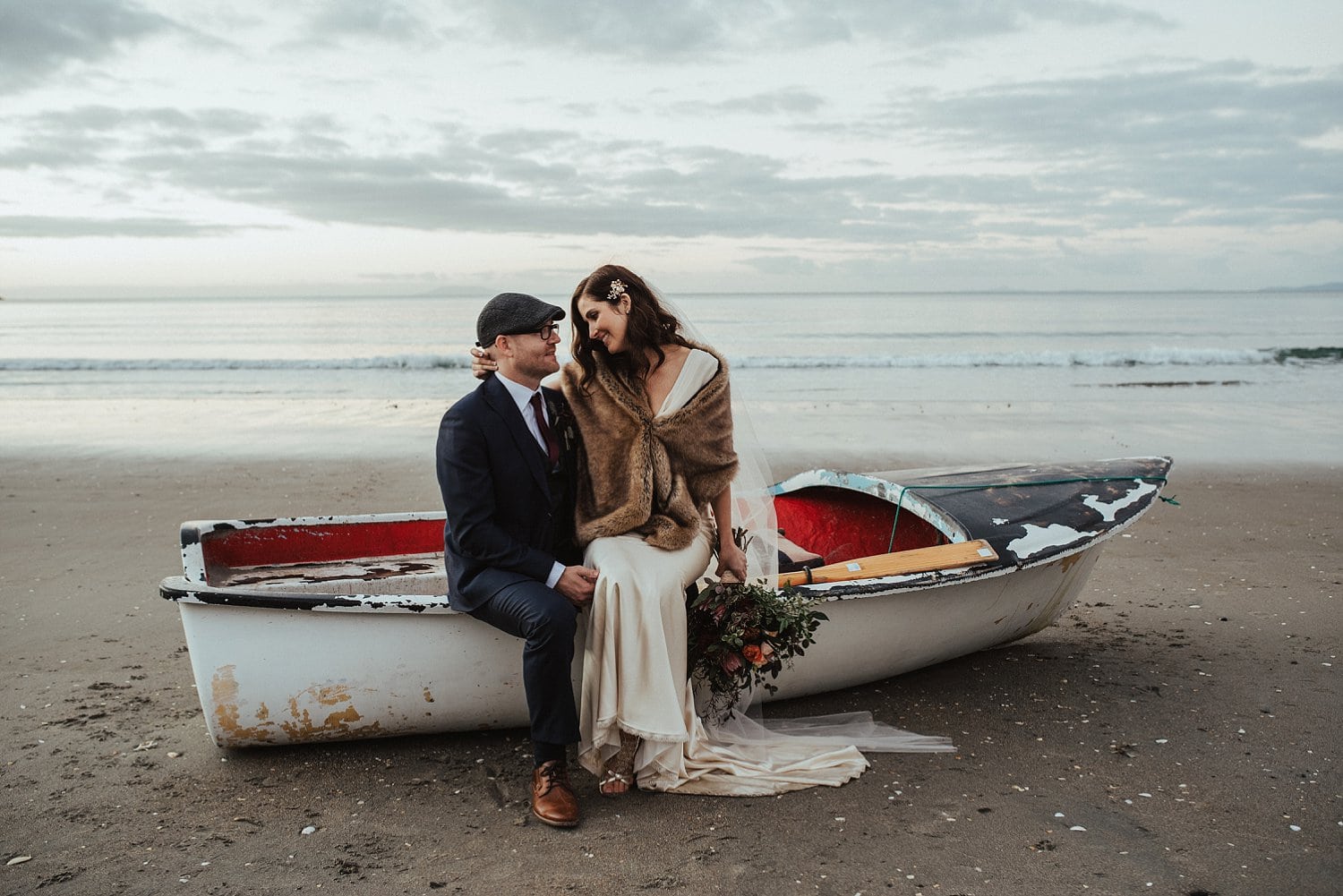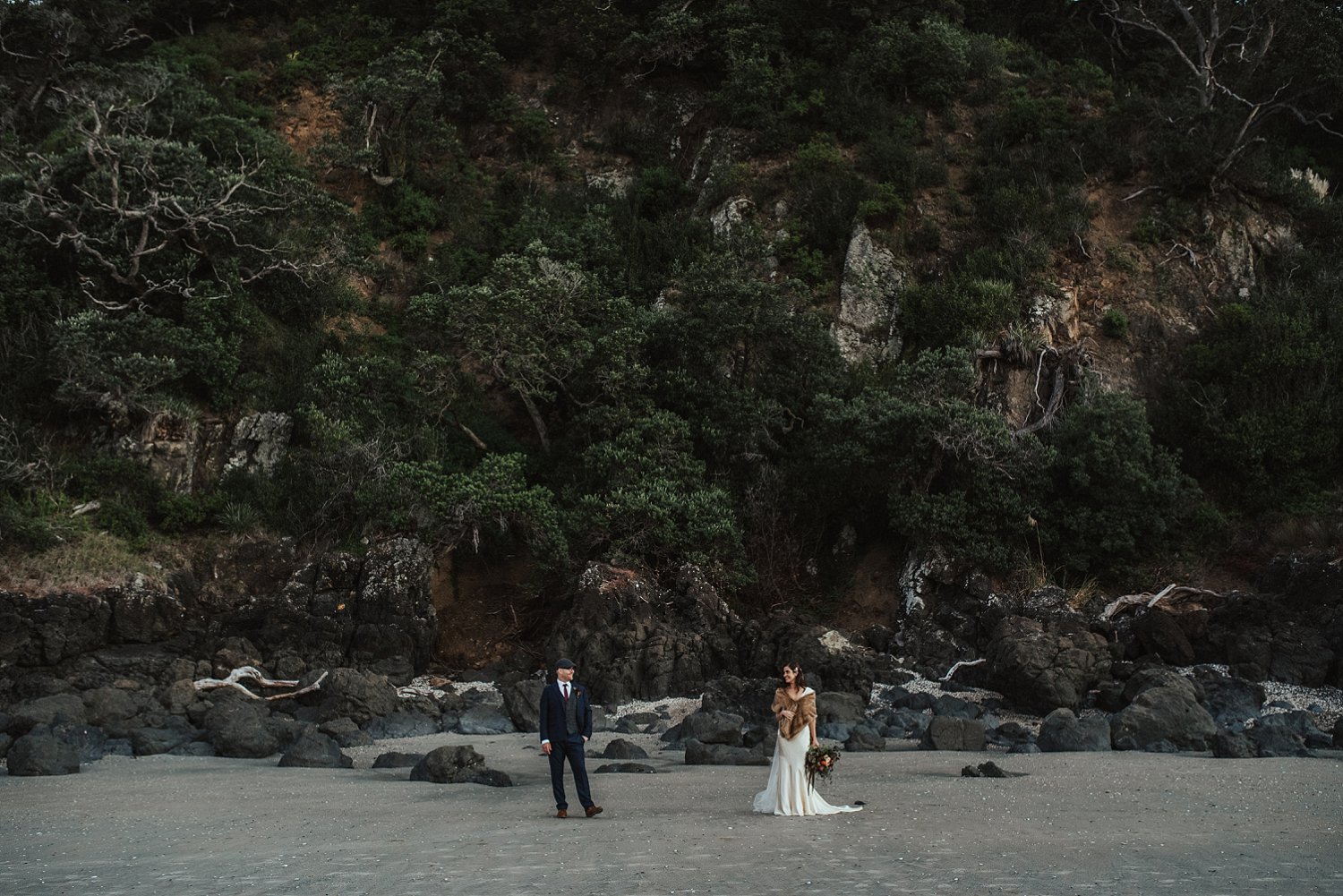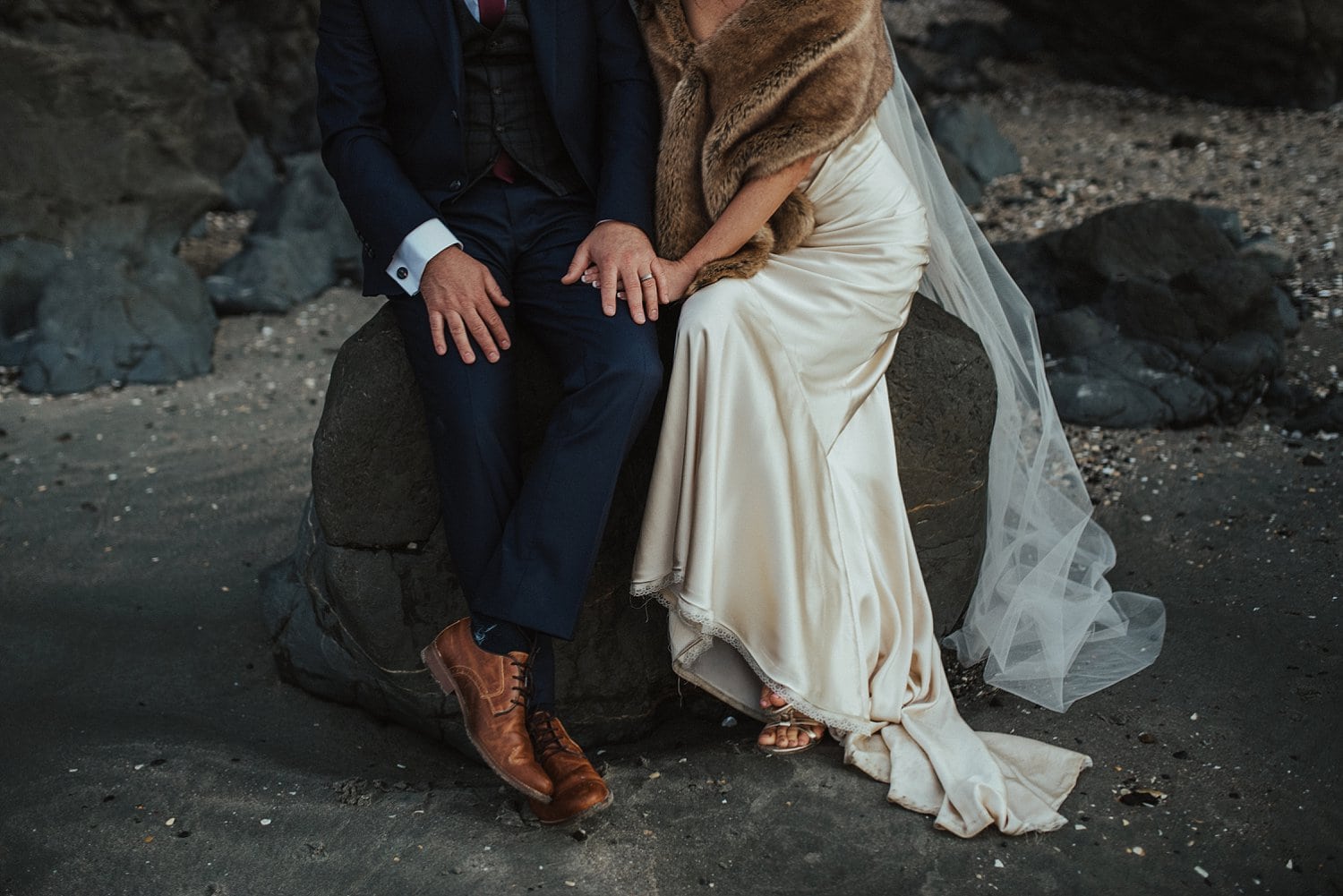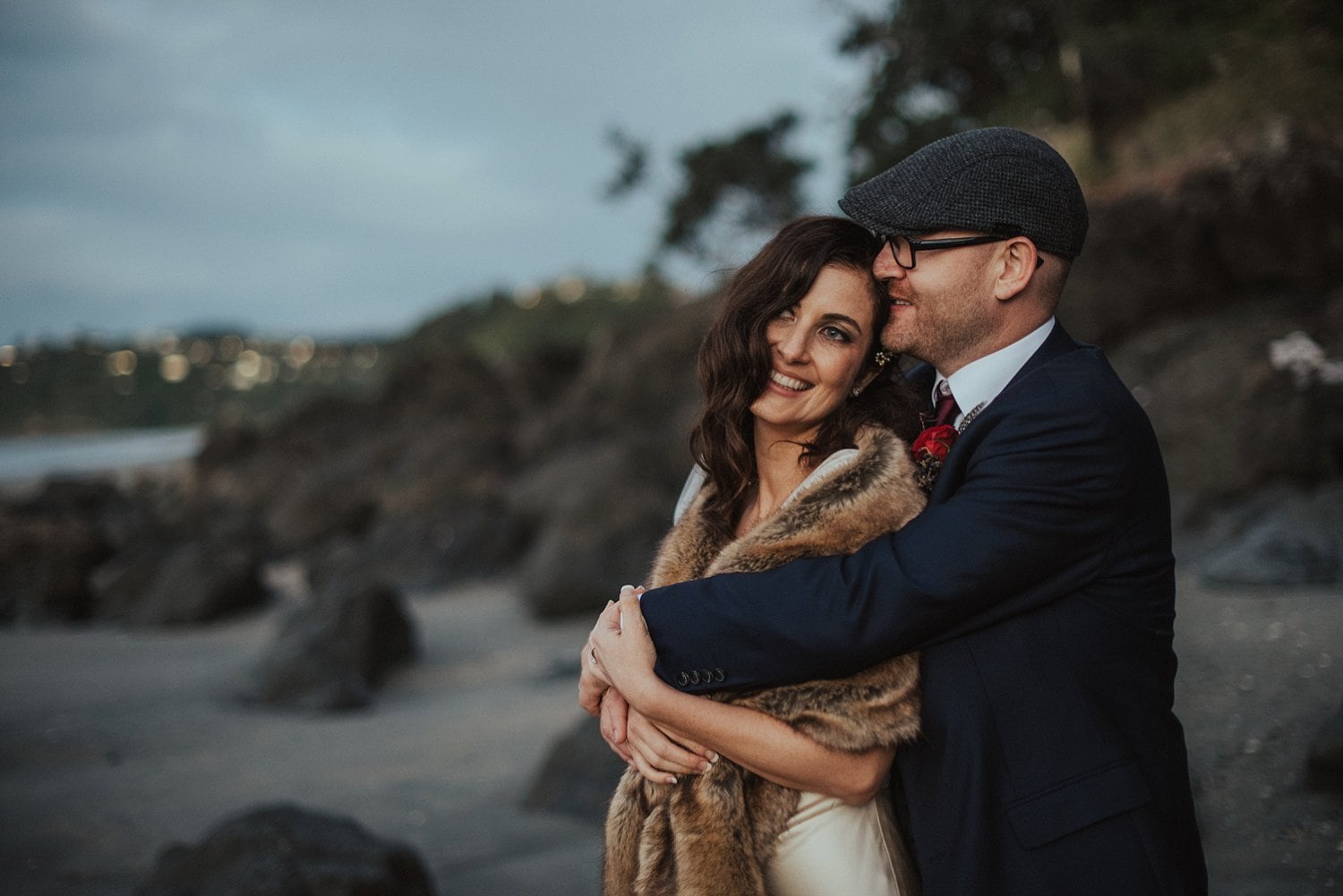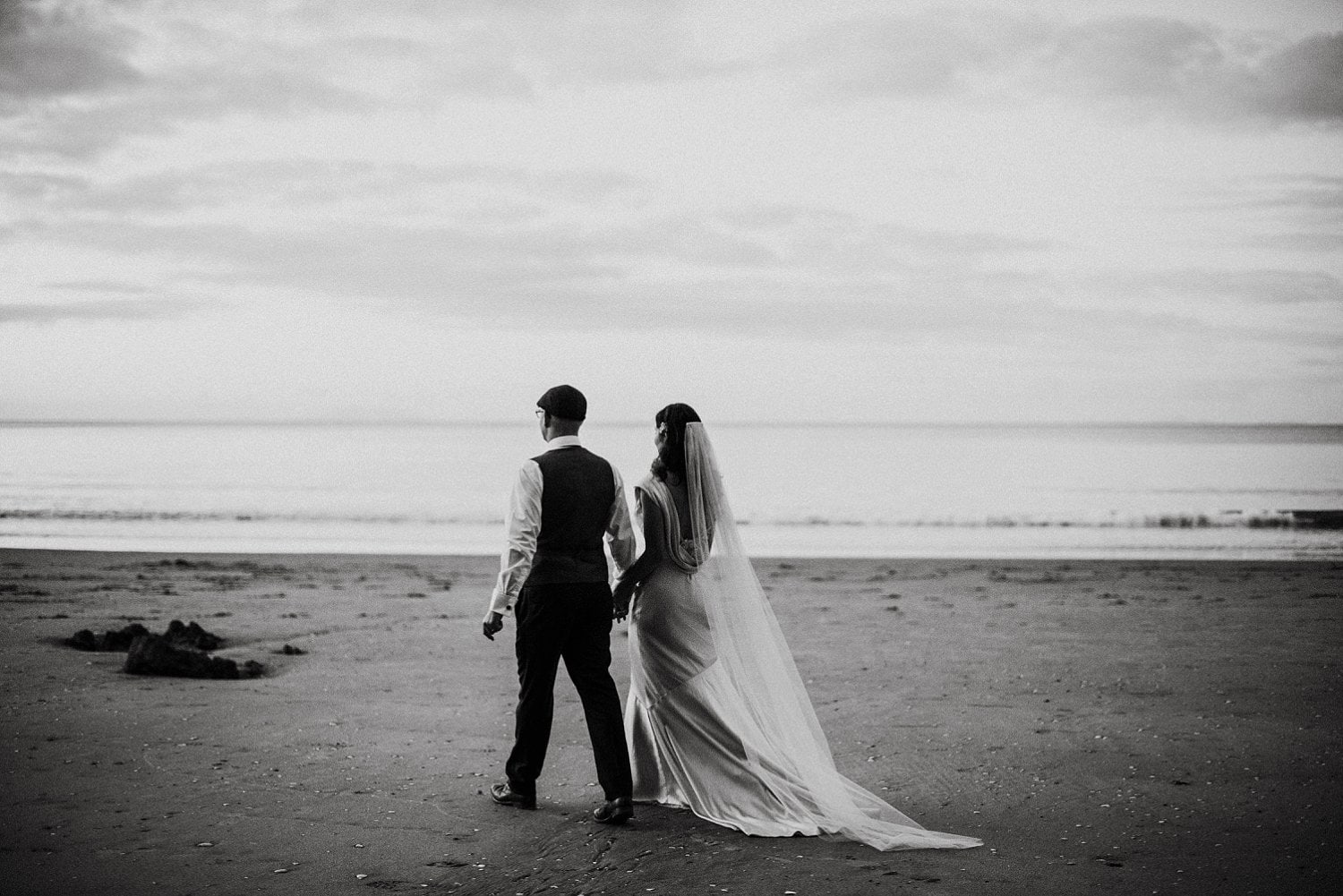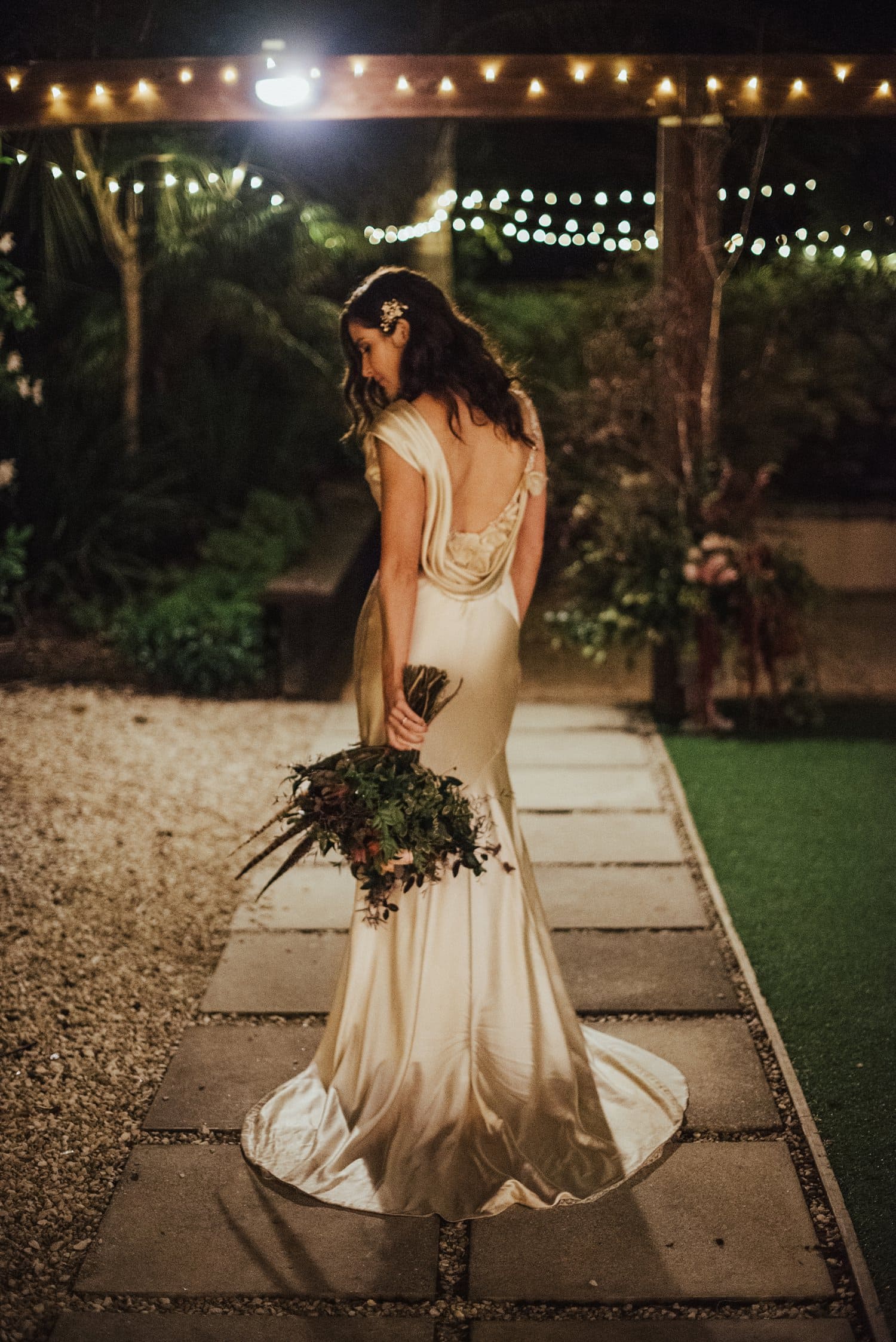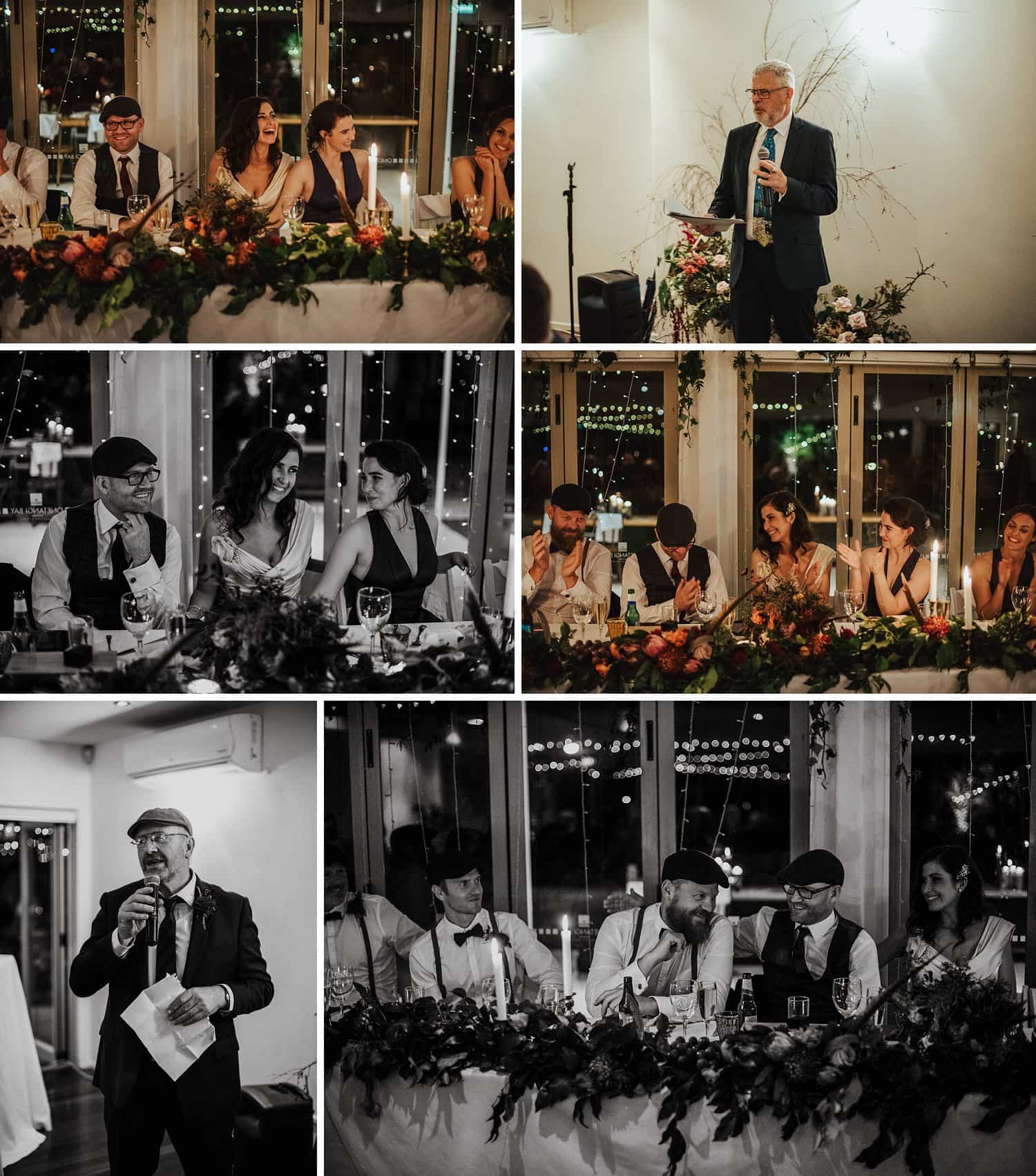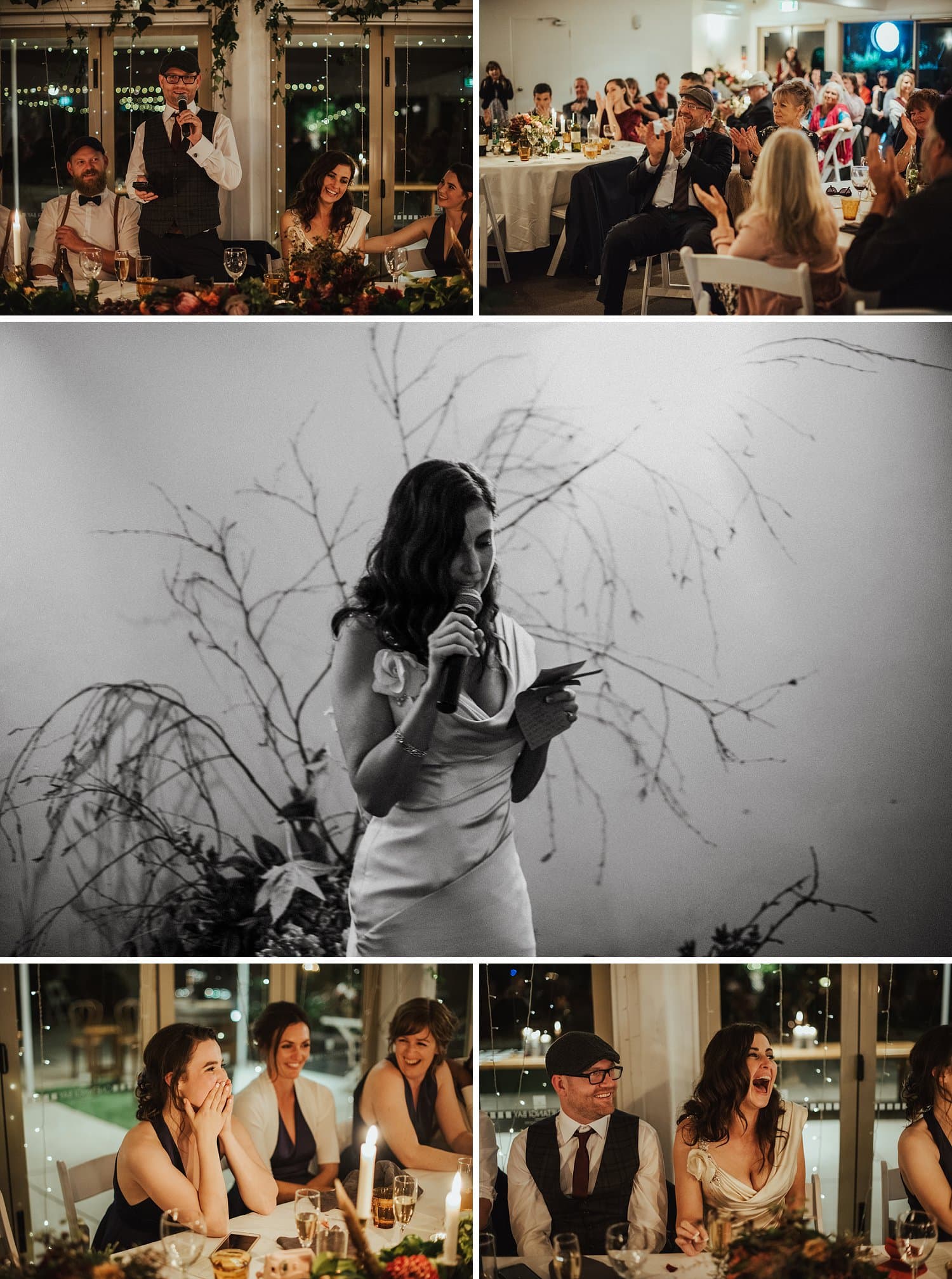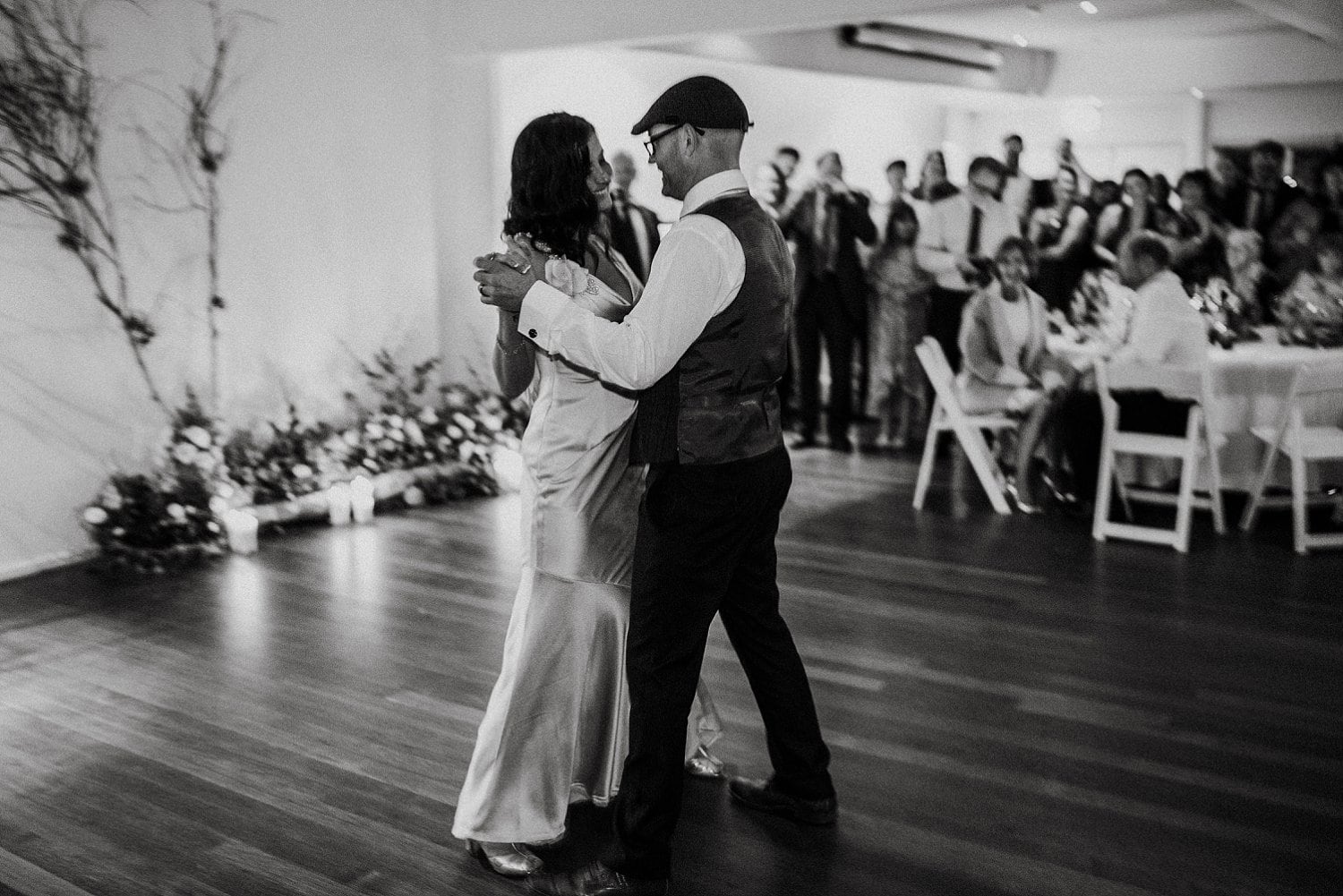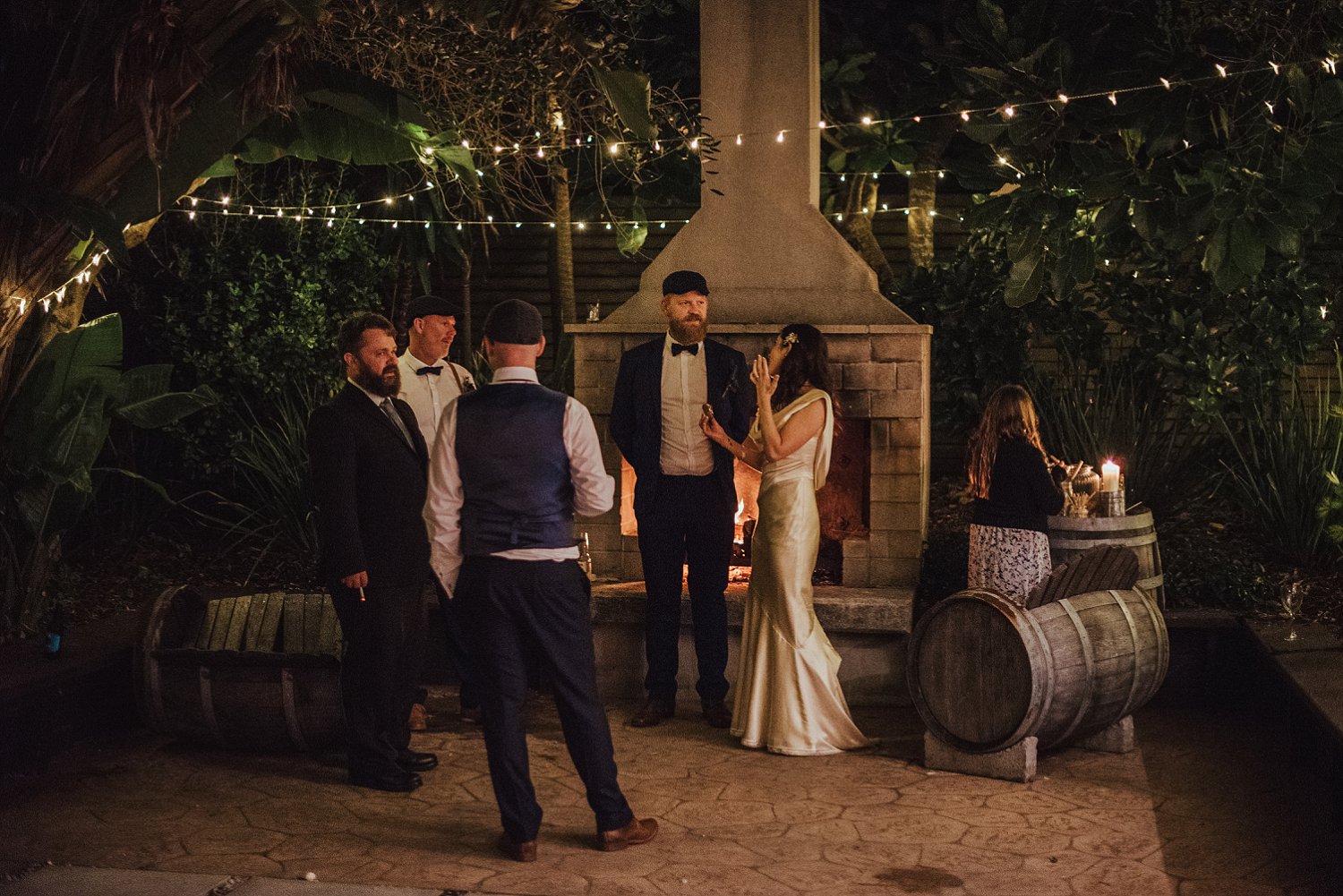 Photography : Meredith Lord Photography, Celebrant : Emma Bowyer, Venue : The Venue, Hair : Robyn Munro, Make-Up : Olga Gill,
Flowers : Wildflower