Thanks to a fantastic Hawkes Bay summer Laura & Dan's wedding day dawned hot and clear! The wedding and reception were being held out at Sheridan on Laura's family farm but both Laura and Dan choose to get ready in town.
Laura and her ladies spent the morning being pampered at Meadowood House – a stunning Art Deco home just outside of Hastings surrounded by lush garden and grapevines. They were being driven out to the farm in her family's beautiful old Chev. Dan on the otherhand was being surprised with a helicopter ride out to the waiting guests. I think Dan was even flown over the Chev's as they were headed out to the farm – so no worries that the Bride was on her way!
This was a day filled with lots of love, laughter and family! The celebrant was Dan's brother-in-law – Fraser Harrison. Apparently it had started as a bit of a joke but Fraser saw it through to be able to pronounce Laura & Dan husband and wife! Not only was Fraser the officiant but his talented wife and sister of the Groom (Abby is also a talented wedding photographer!) sang as the bride & groom signed the register and the ring bearer & flowergirl were their nephew and niece. When it came time for the rings everyone was on tenterhooks as the adorable ring bearer patted down his shirt and trousers looking for the rings, all done with the straightest of faces!
It was an amazing day made all the more so many stunning views and a helicopter ride out onto the farm with the bride & groom to capture some beautiful moments. Thank you Laura & Dan for inviting me to share your day, you have a brilliant future ahead of you! xx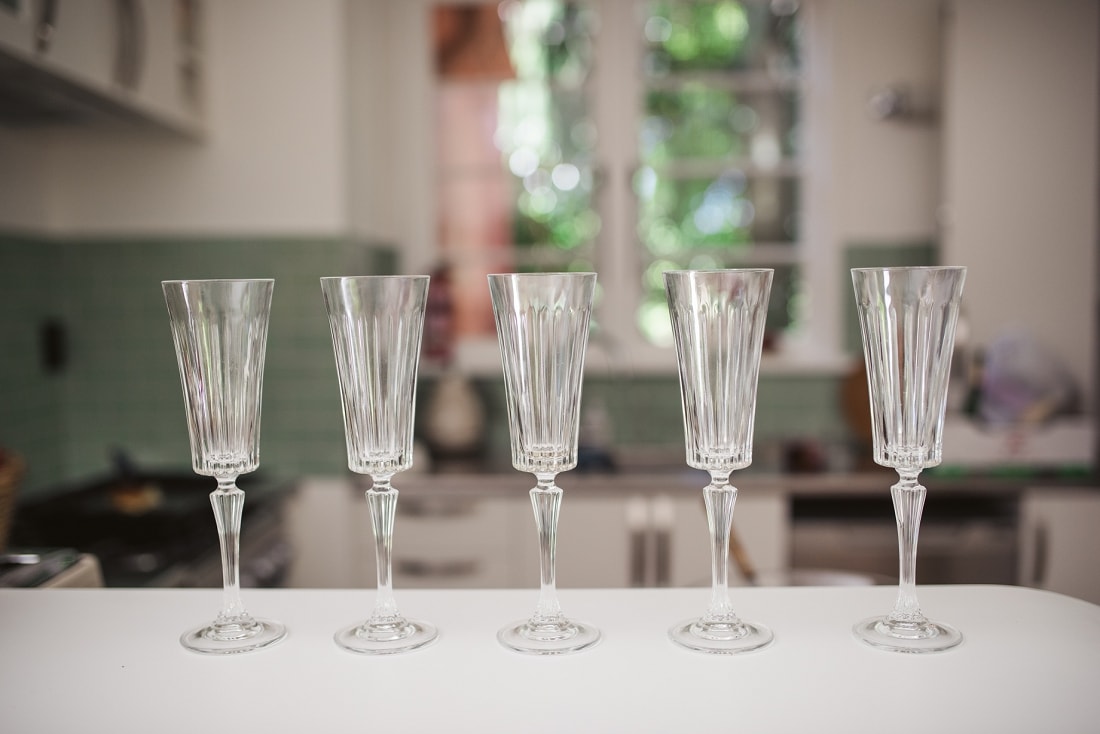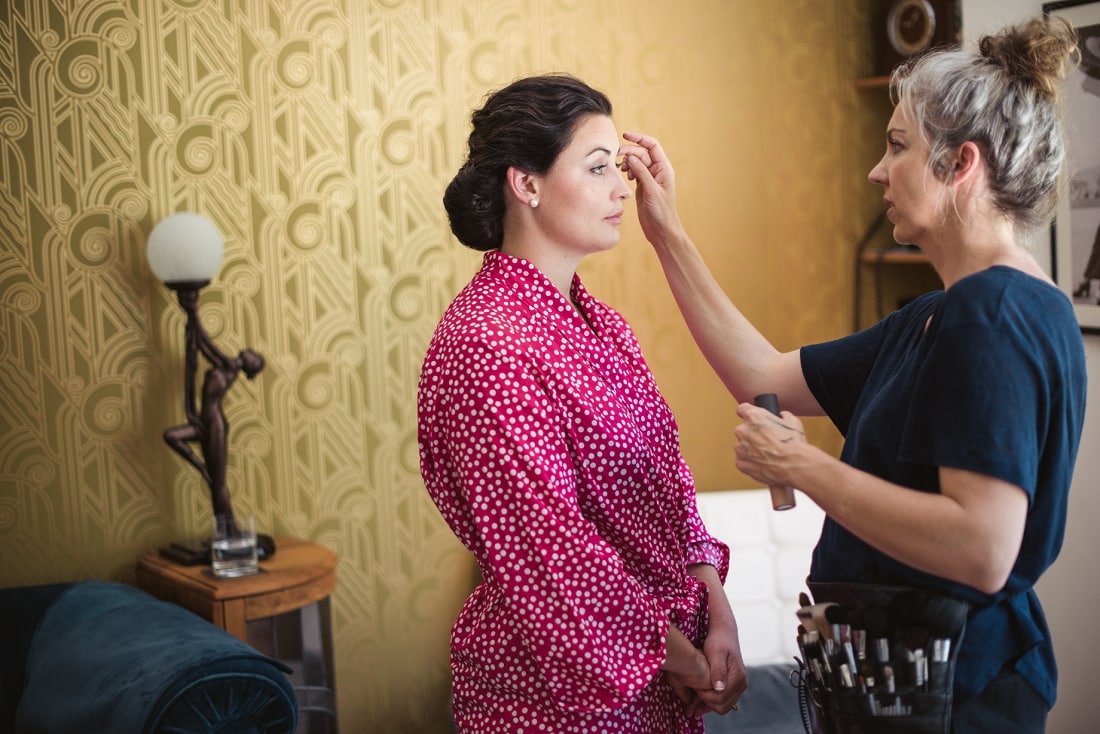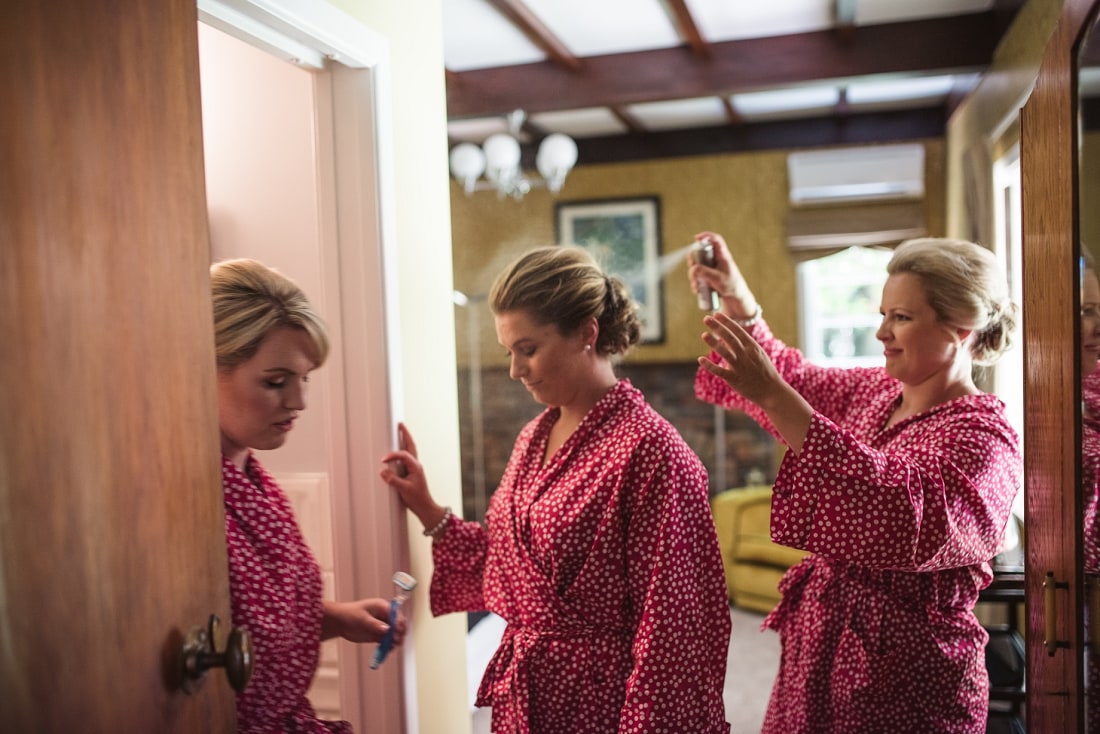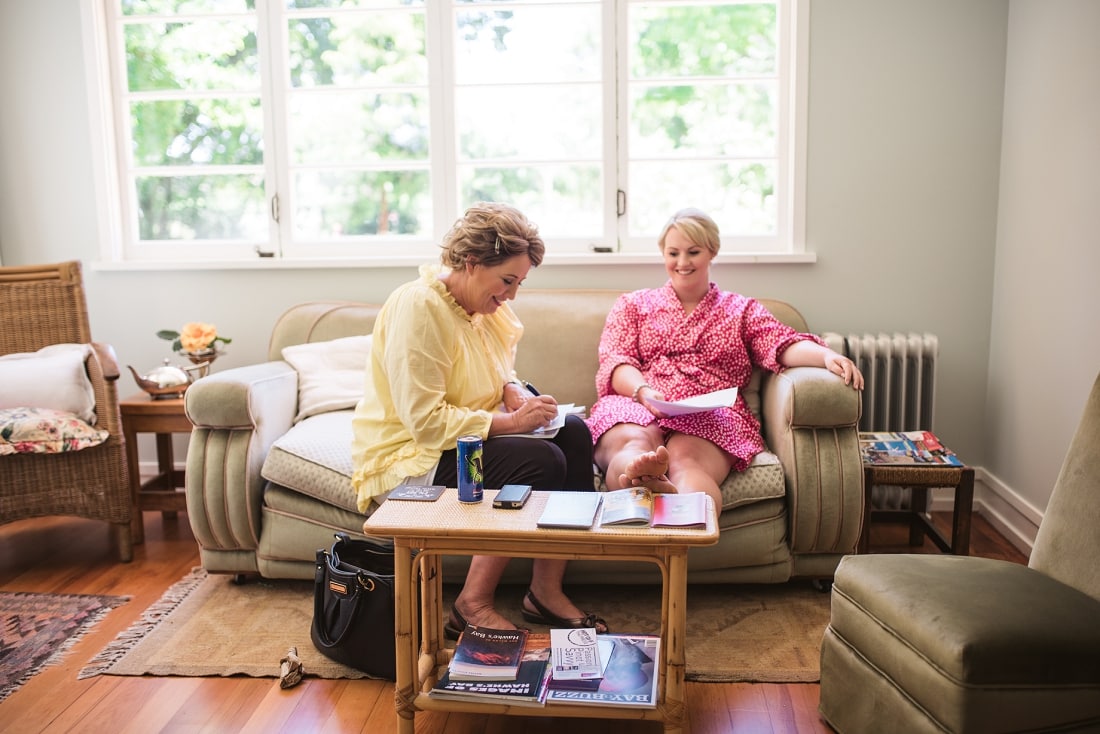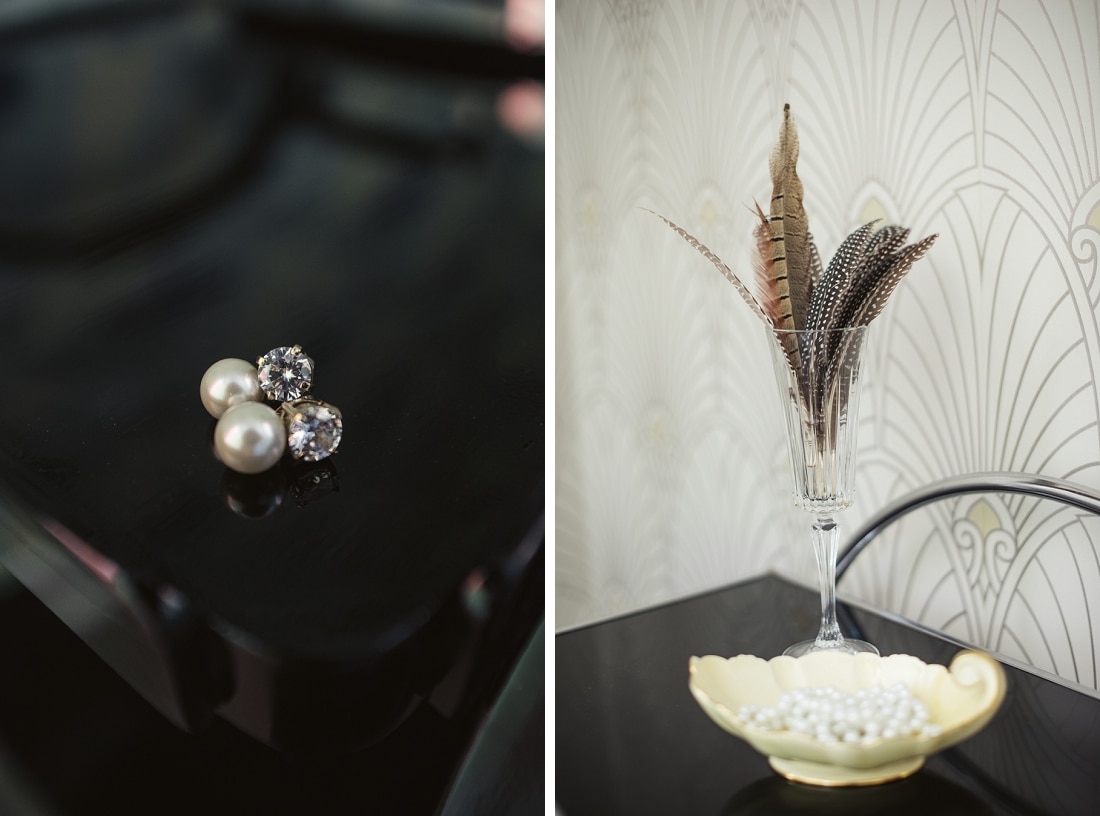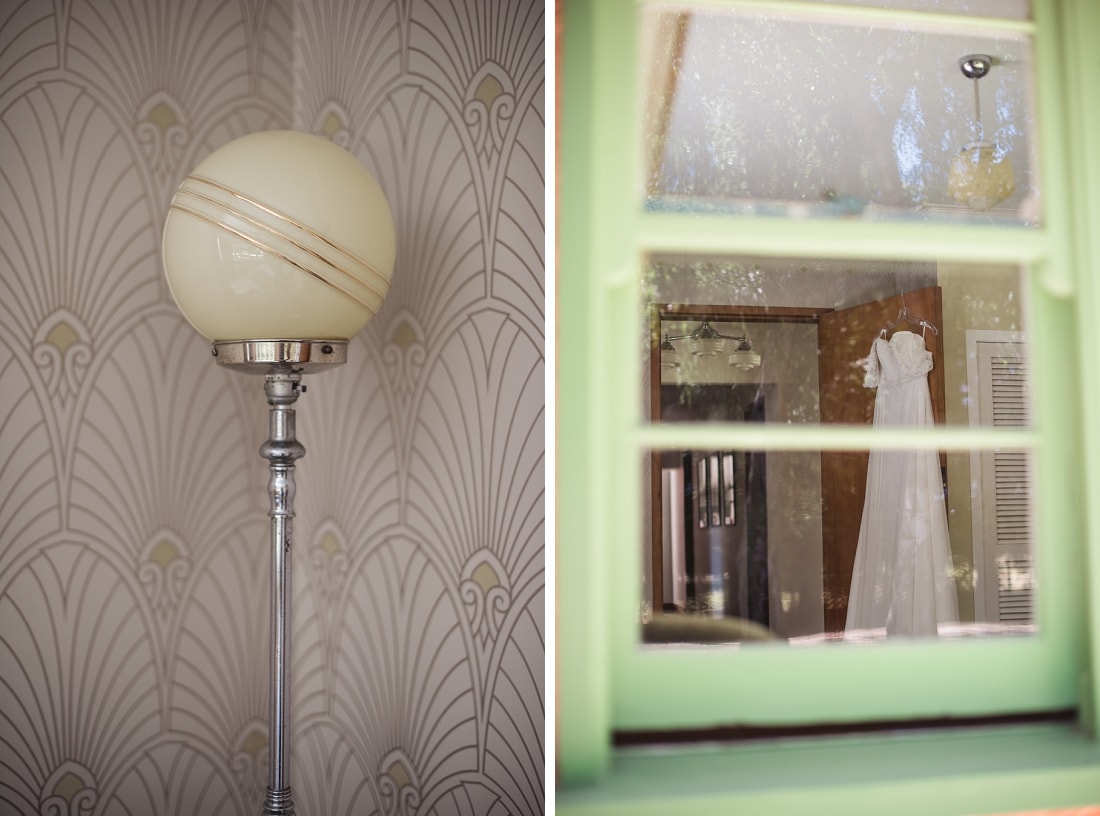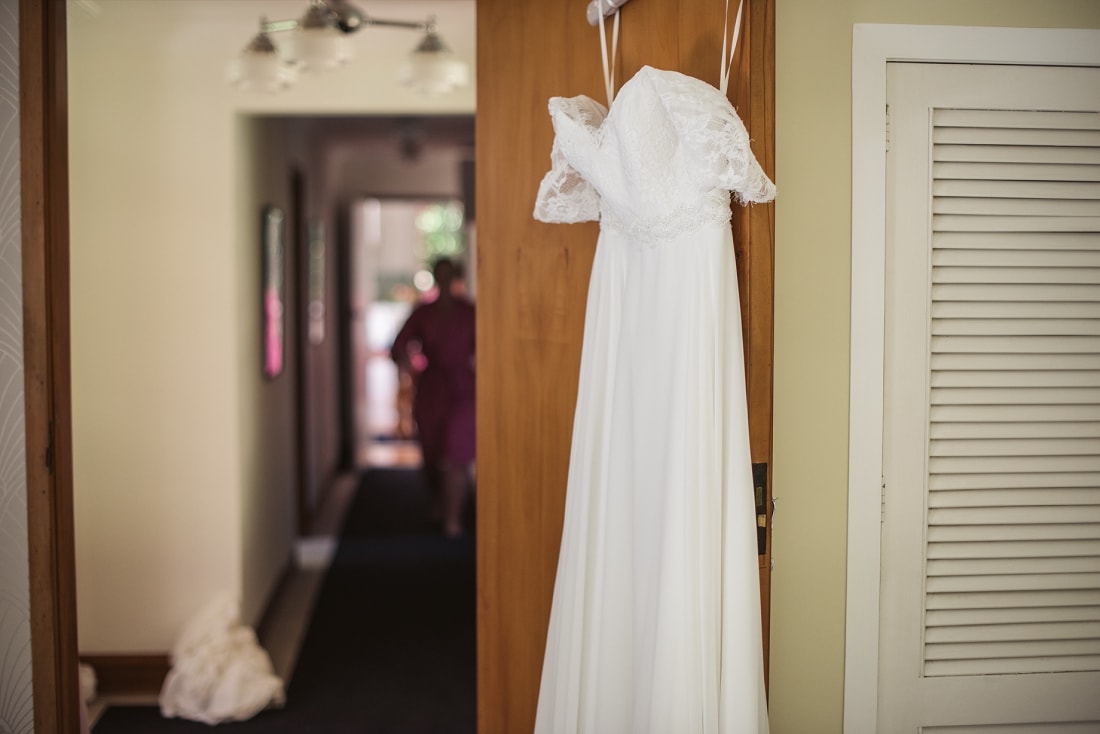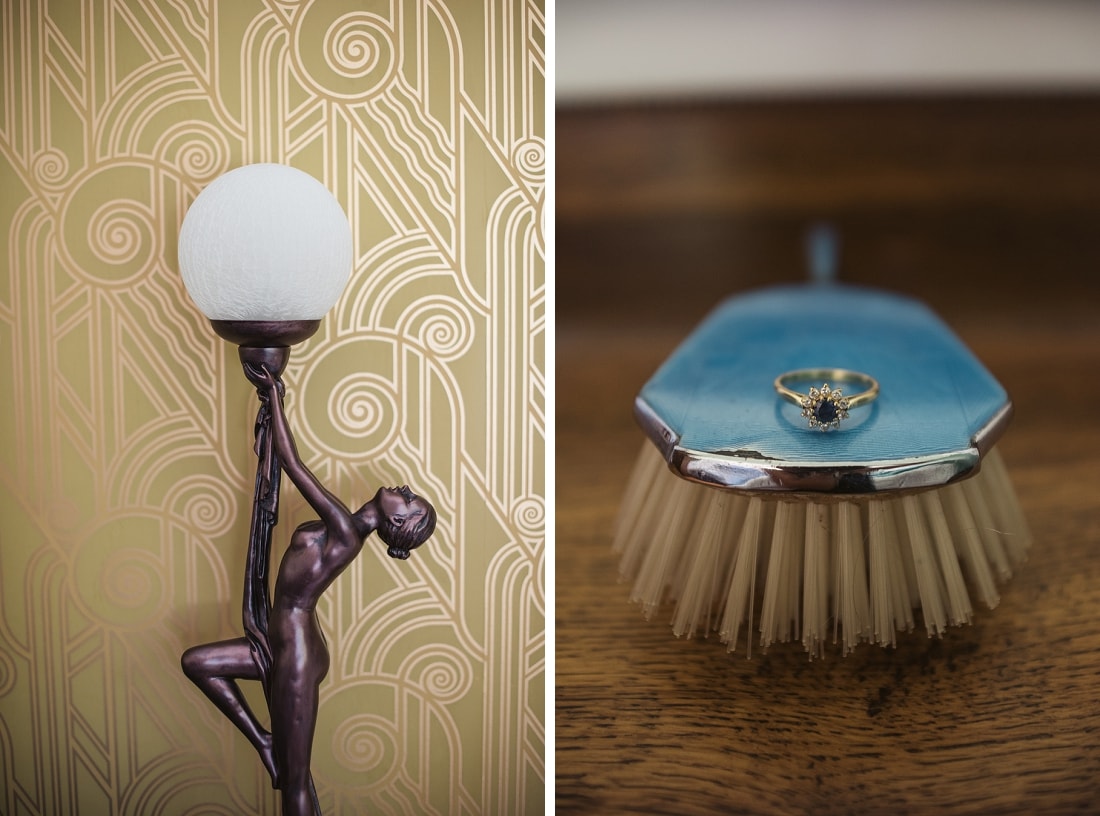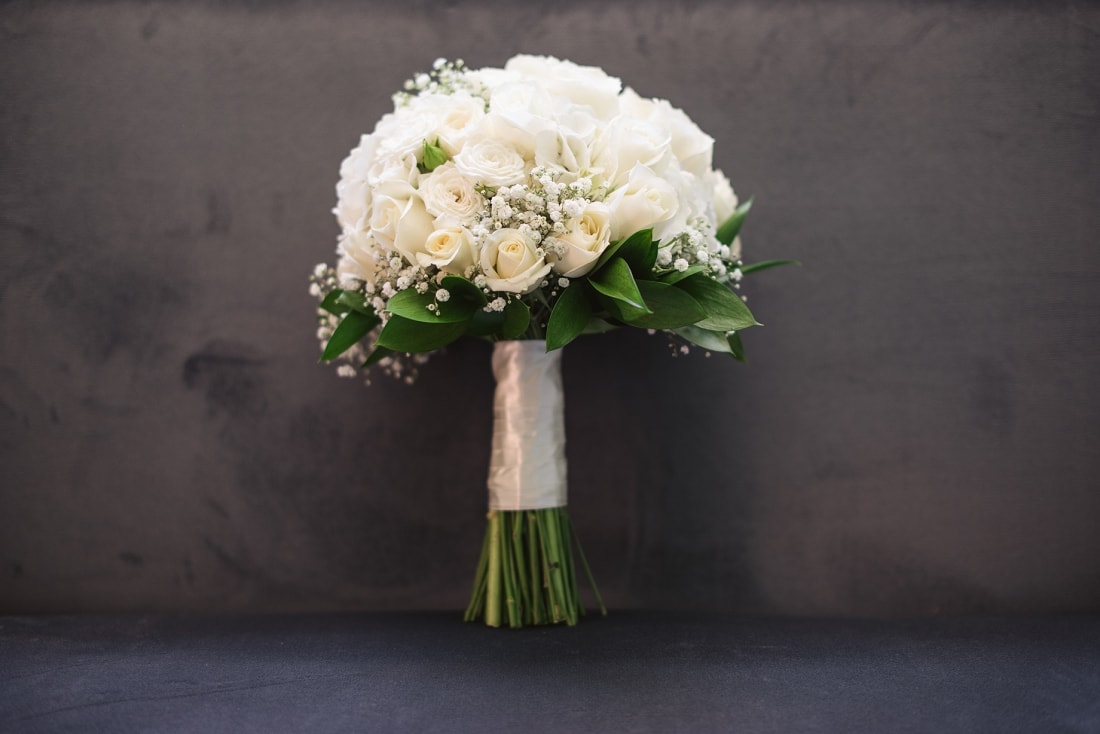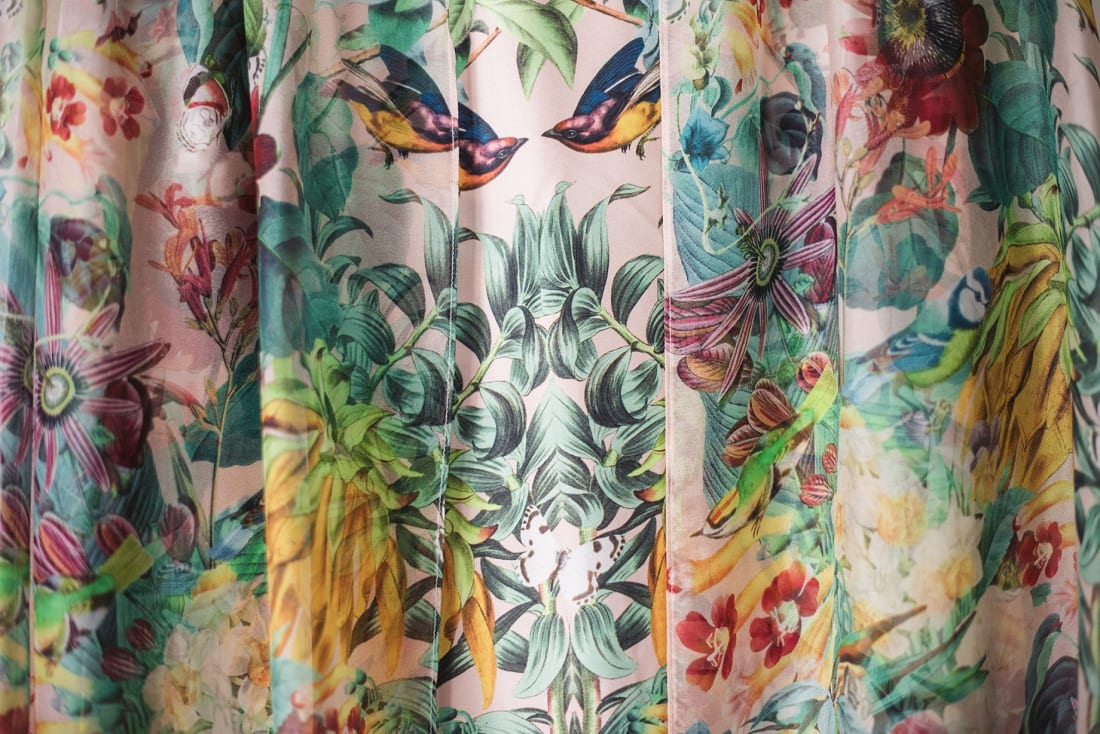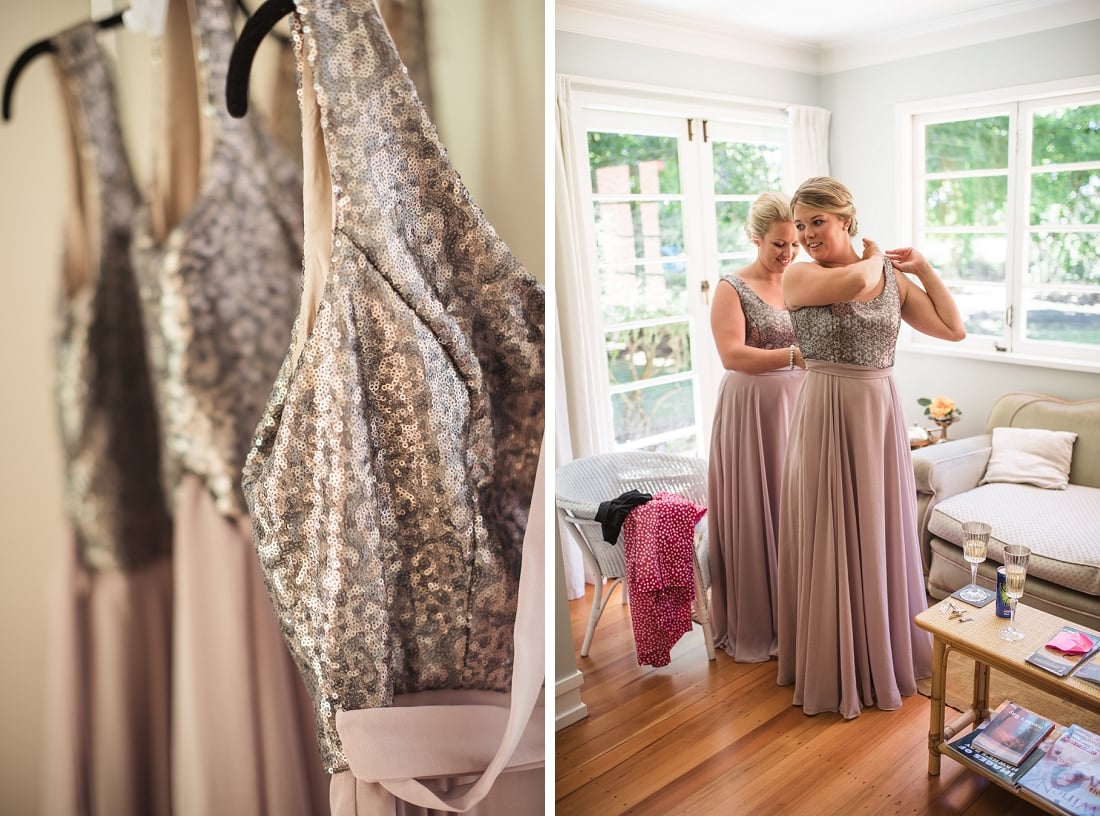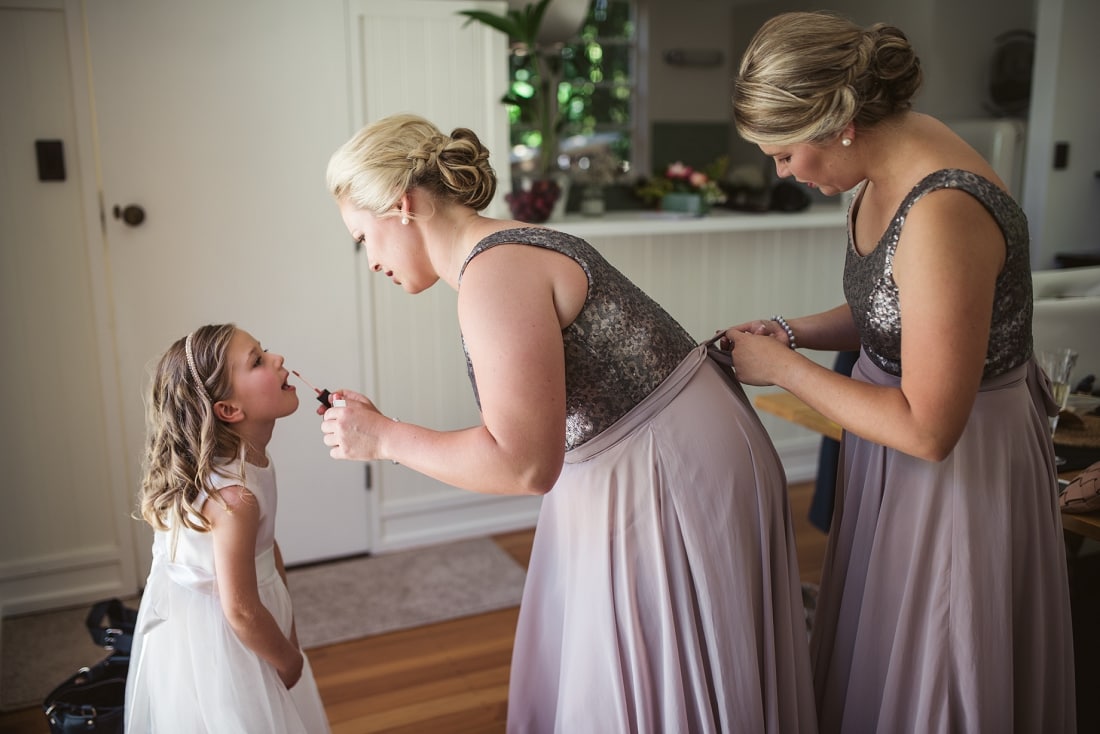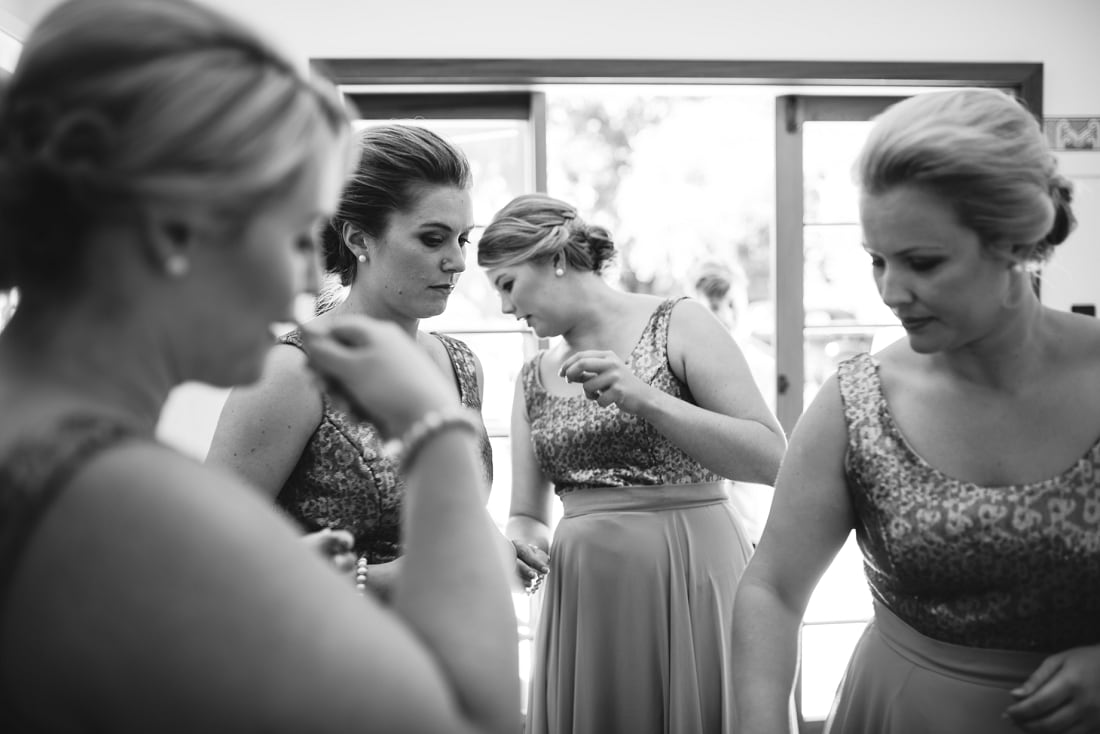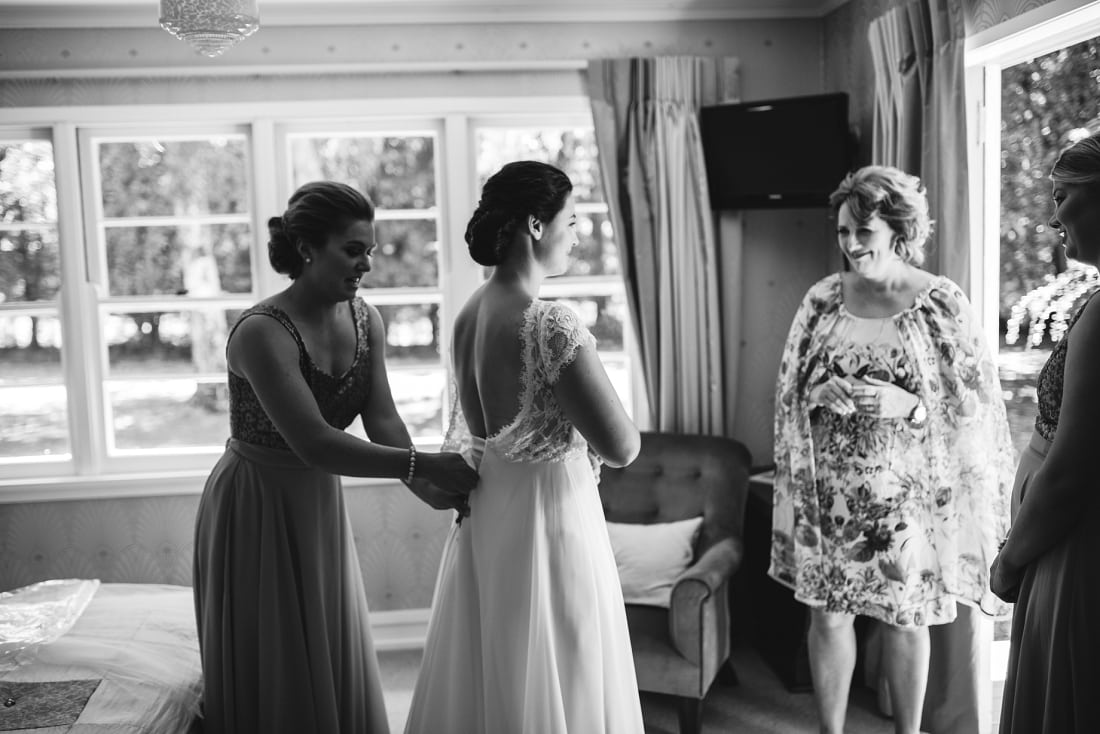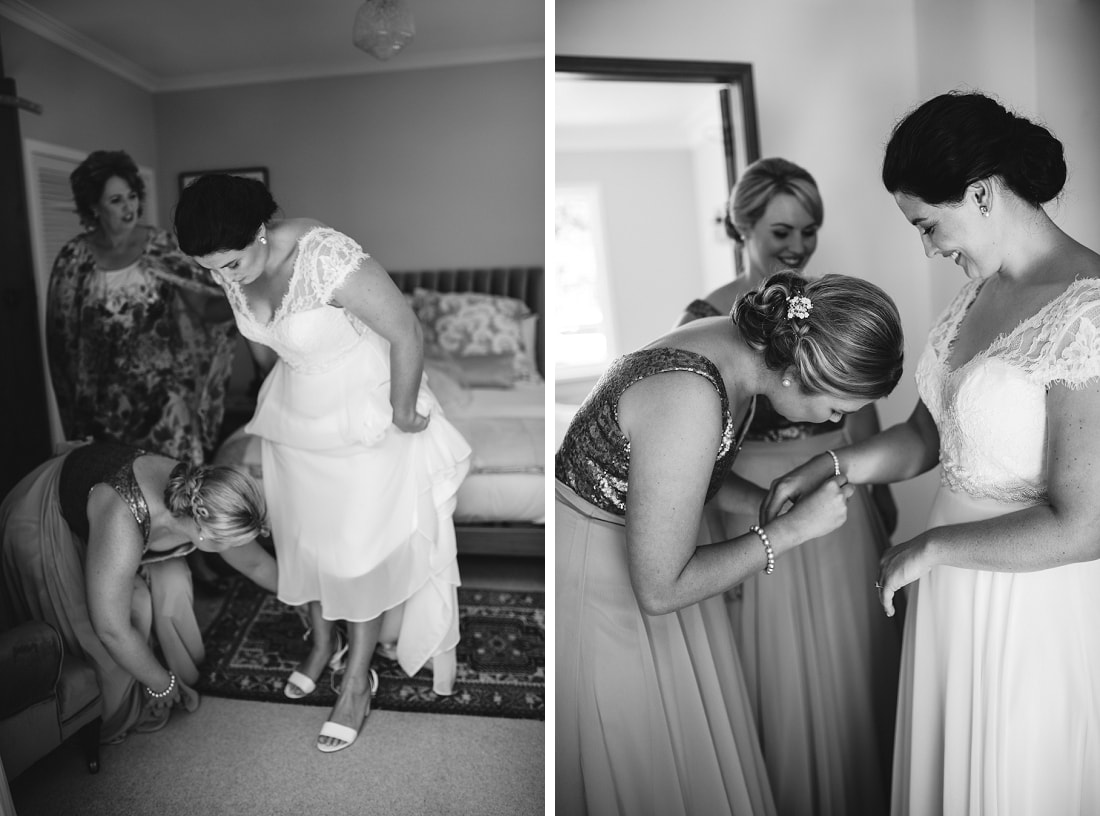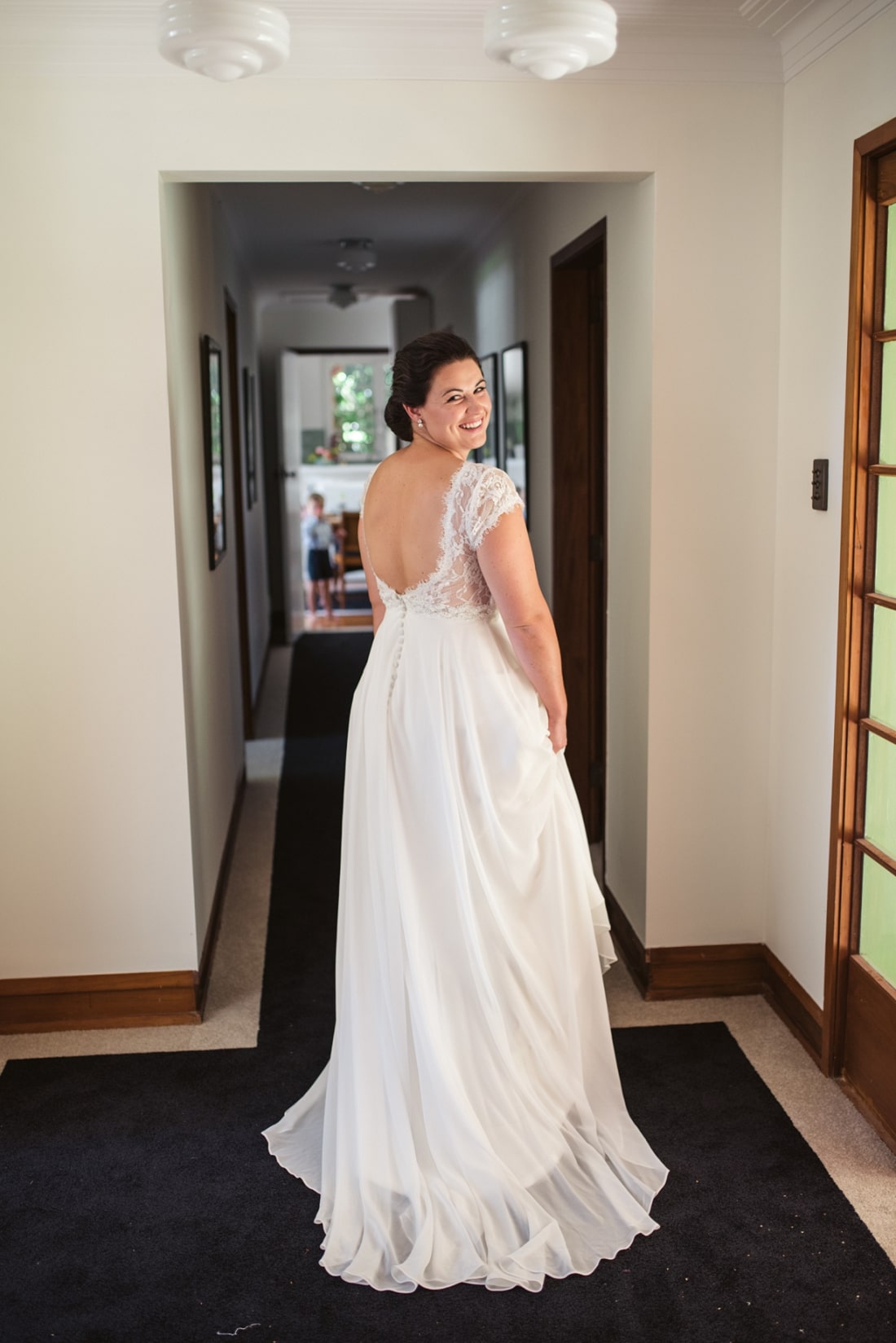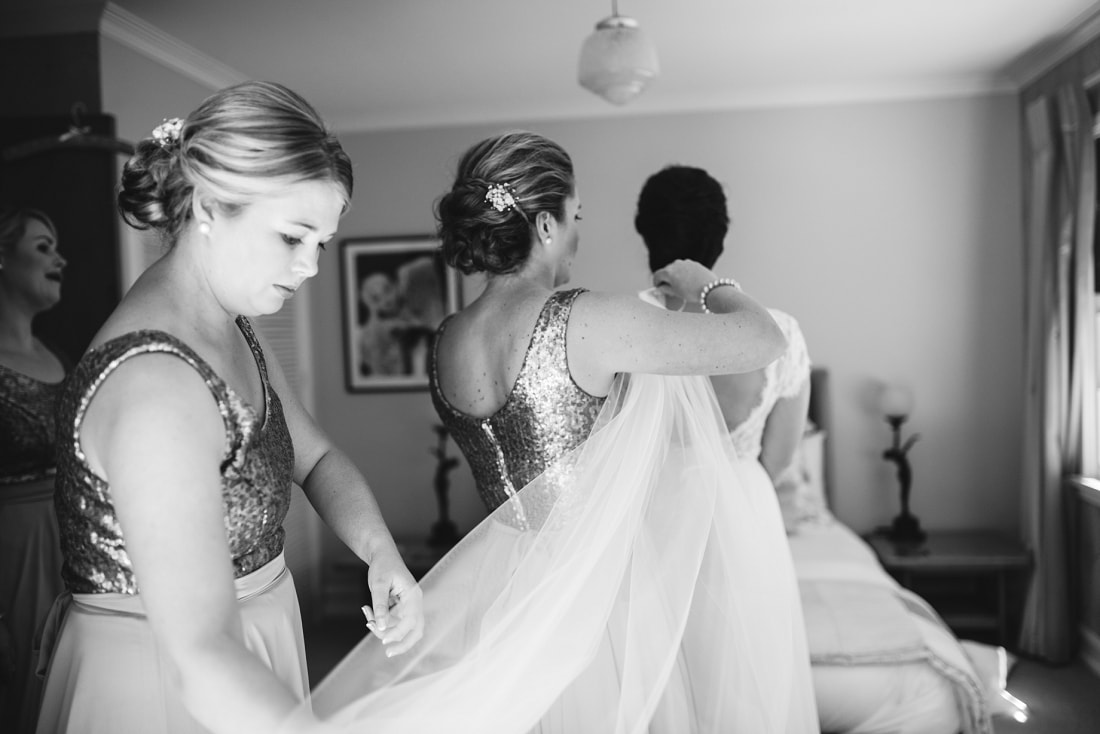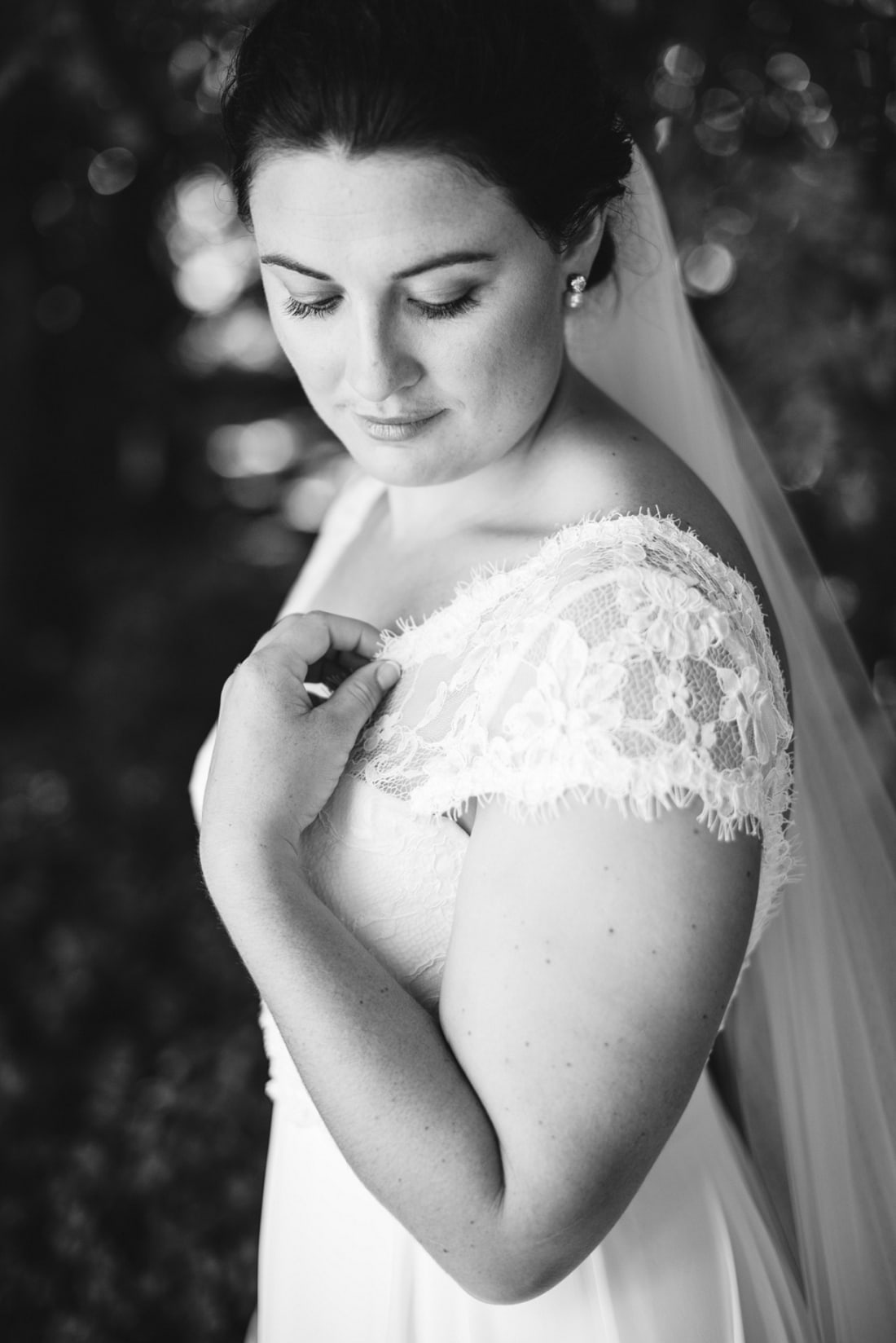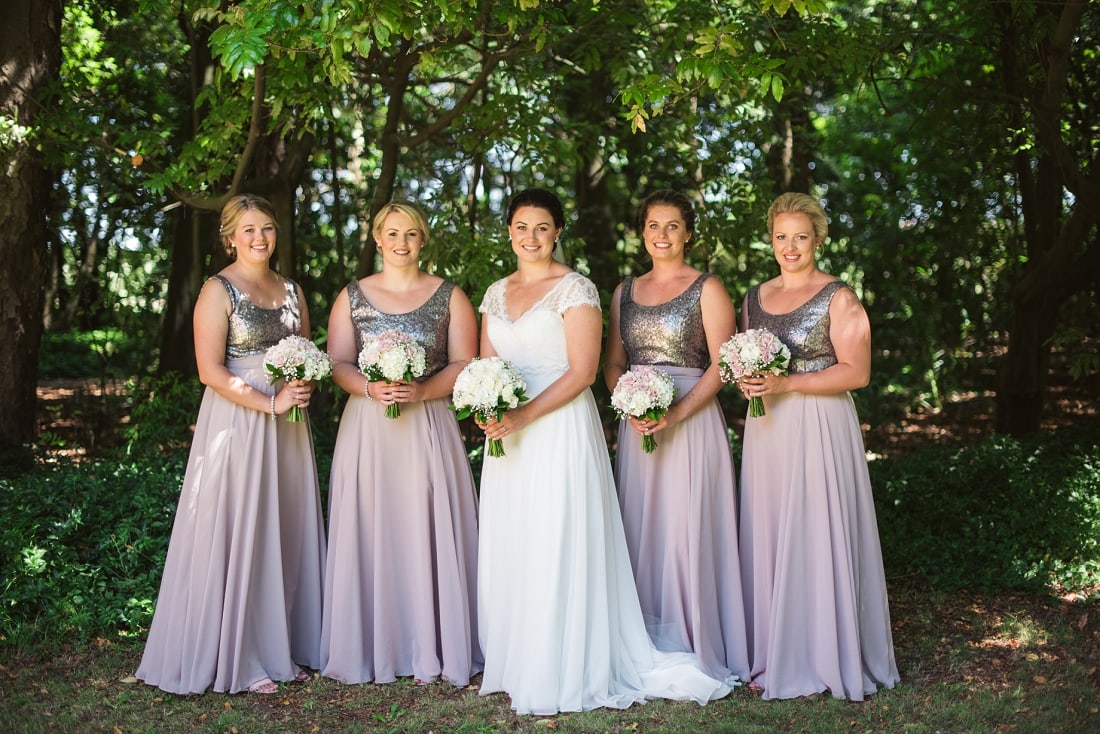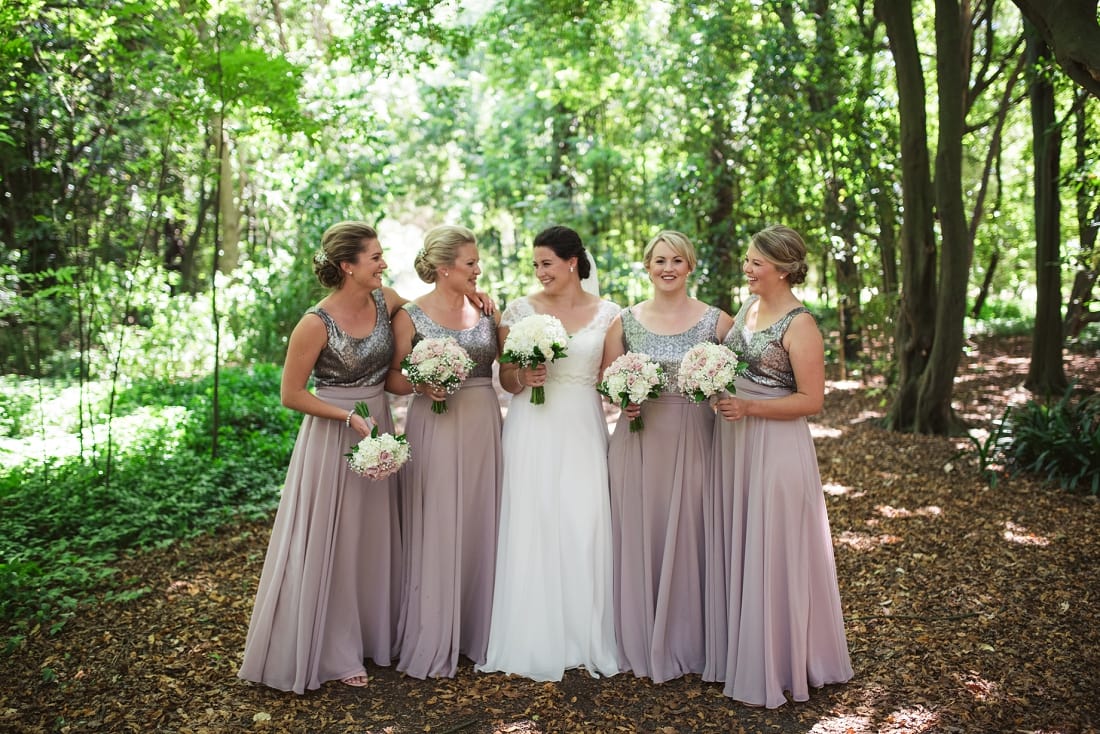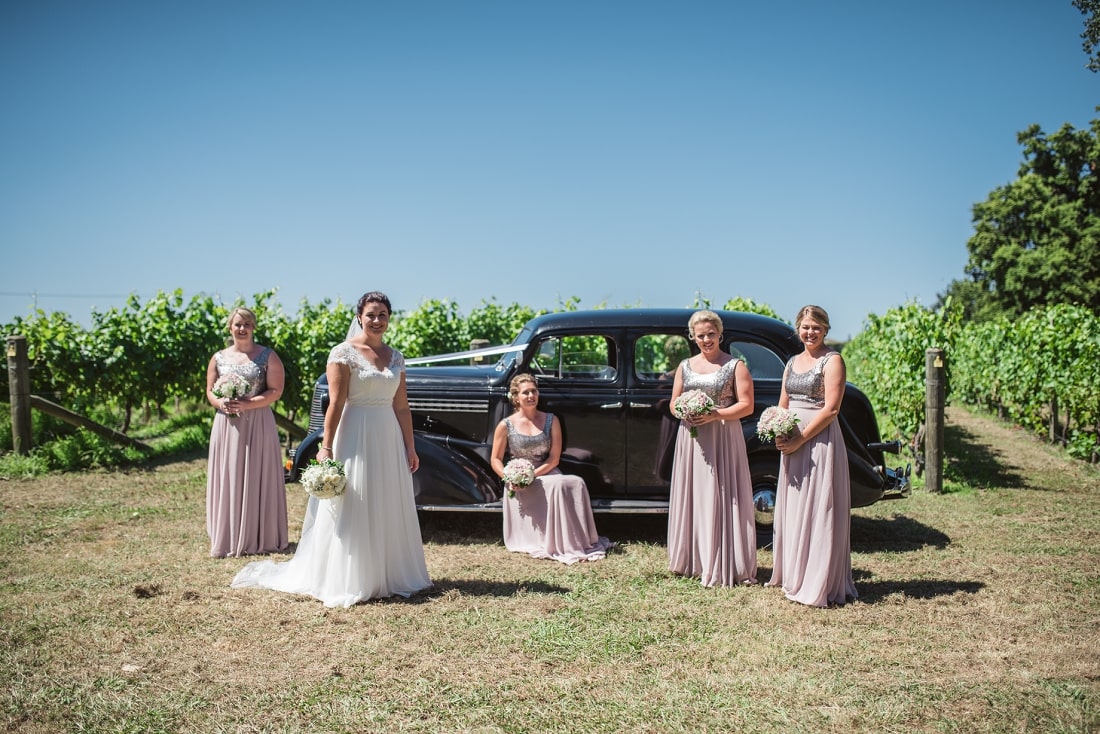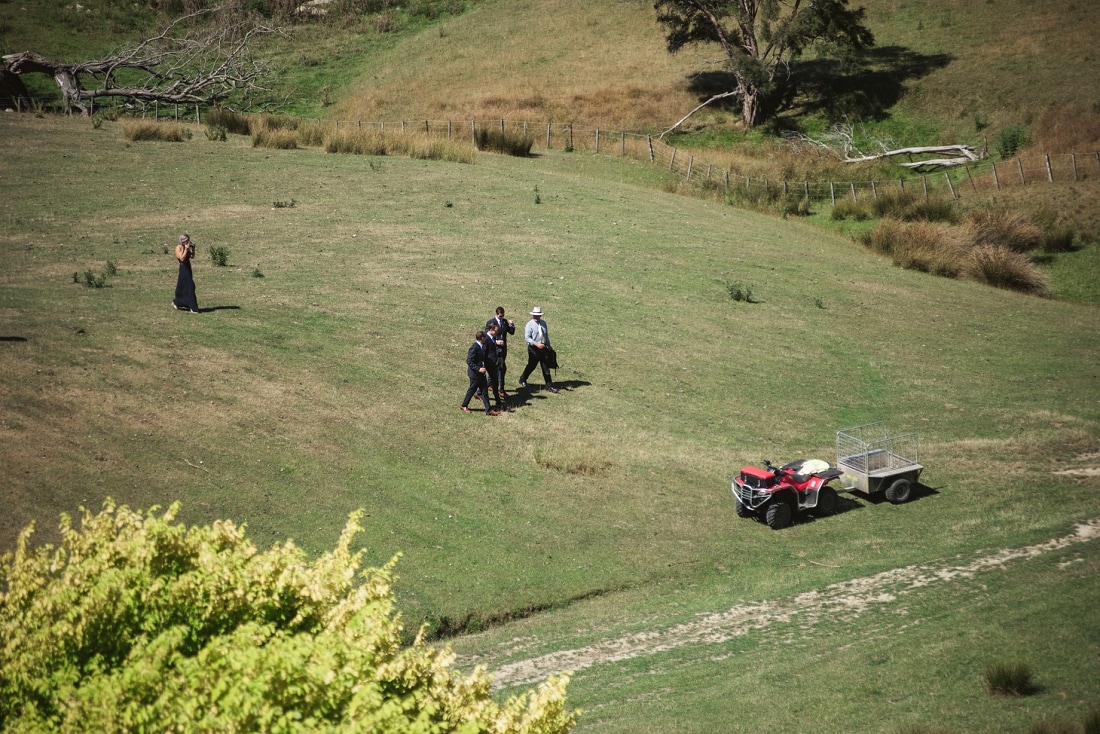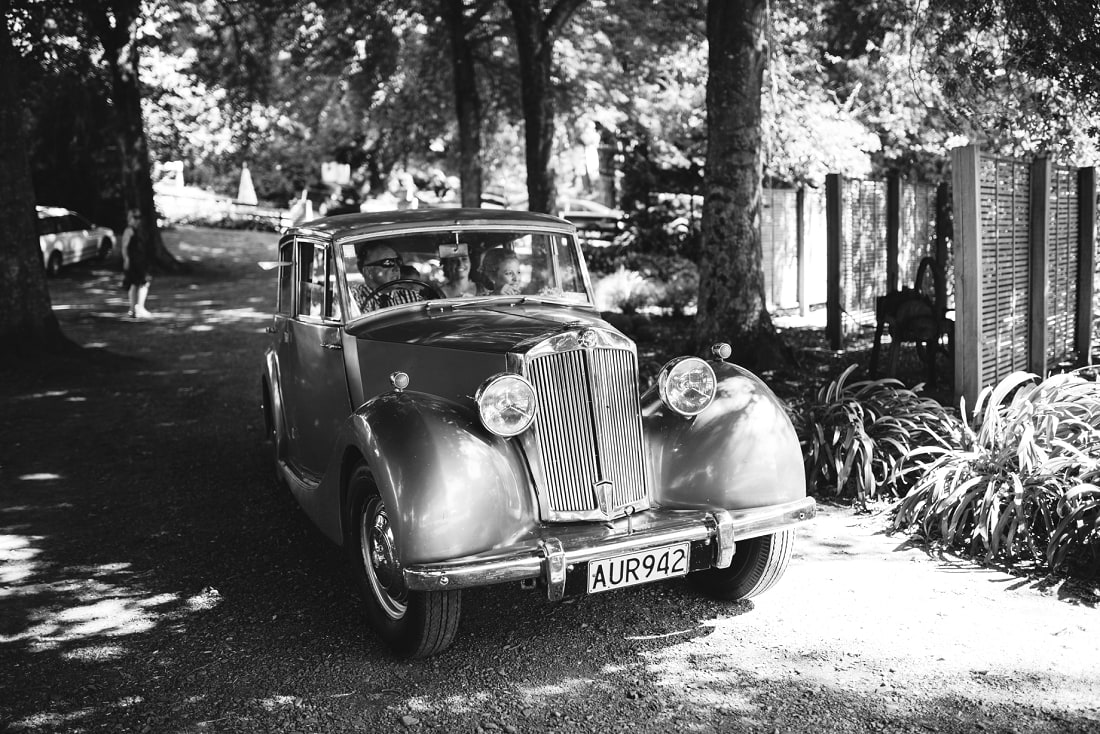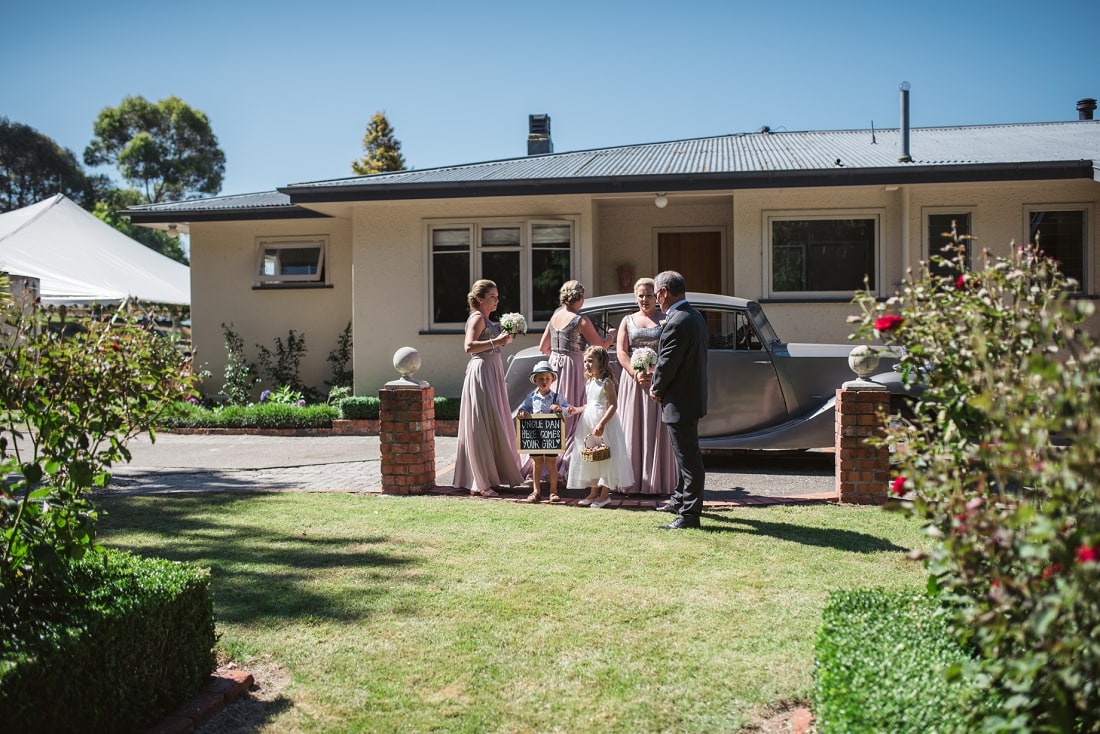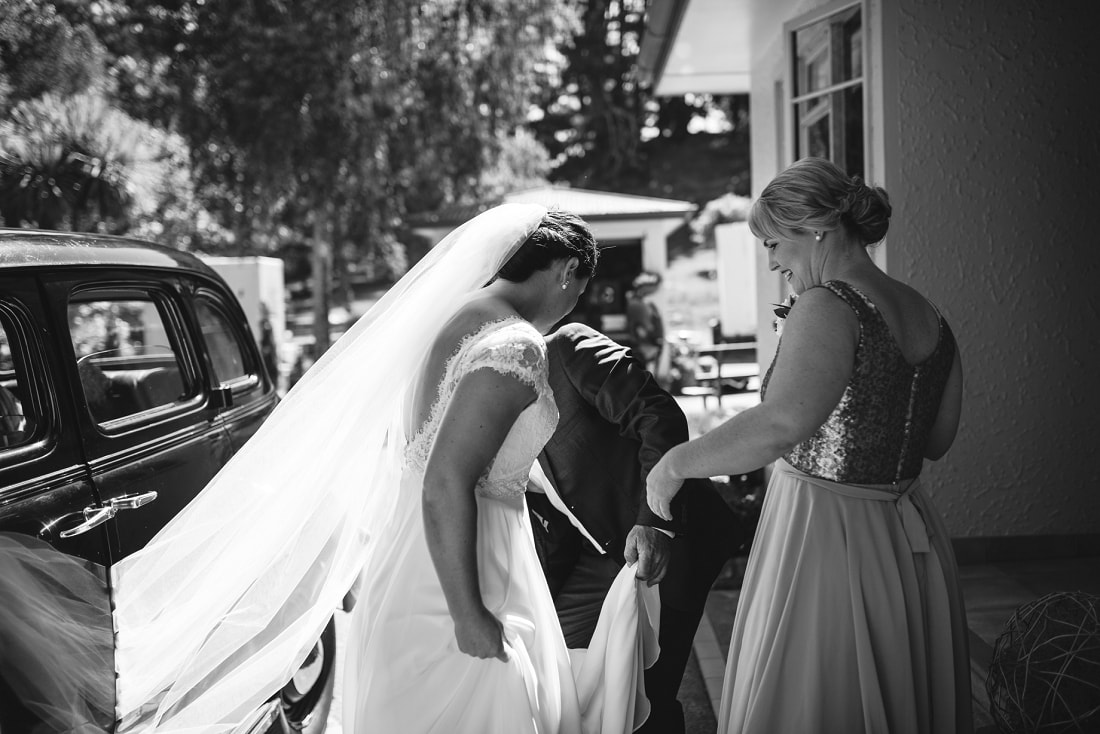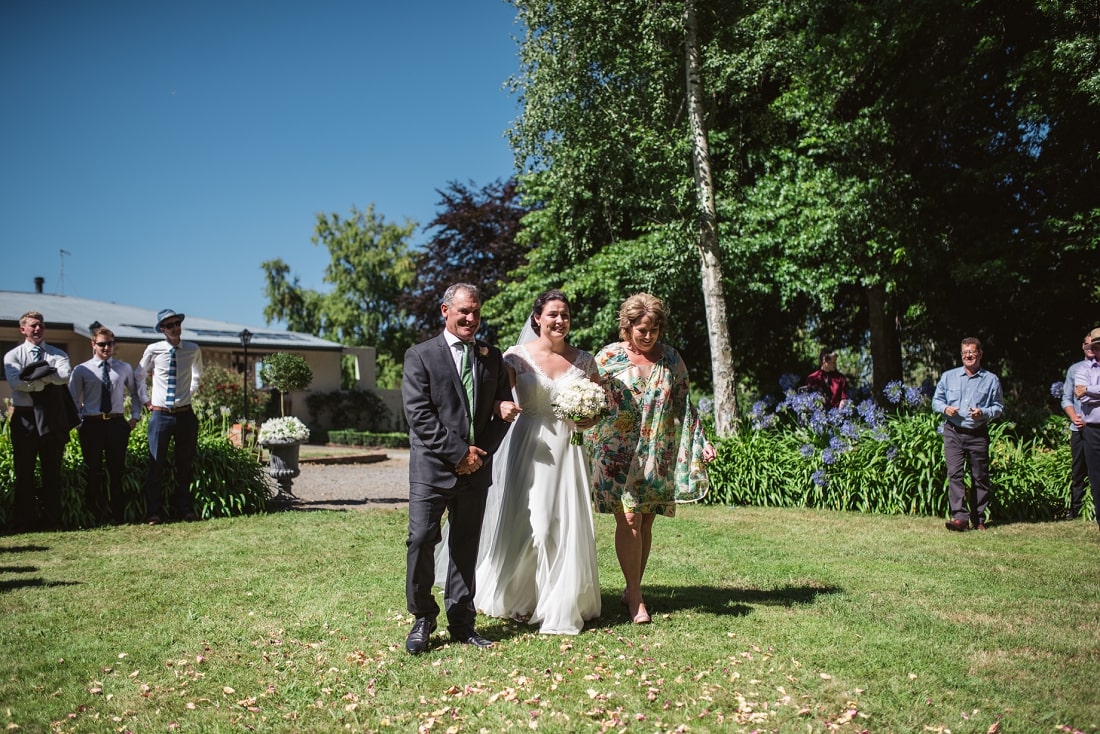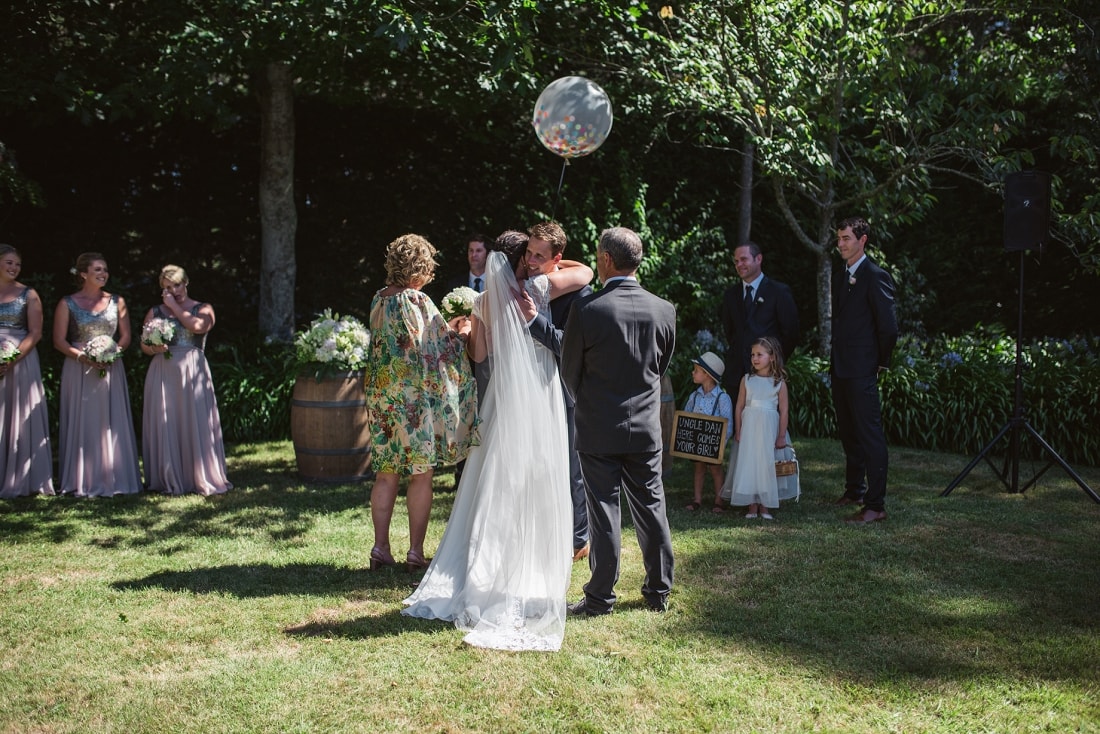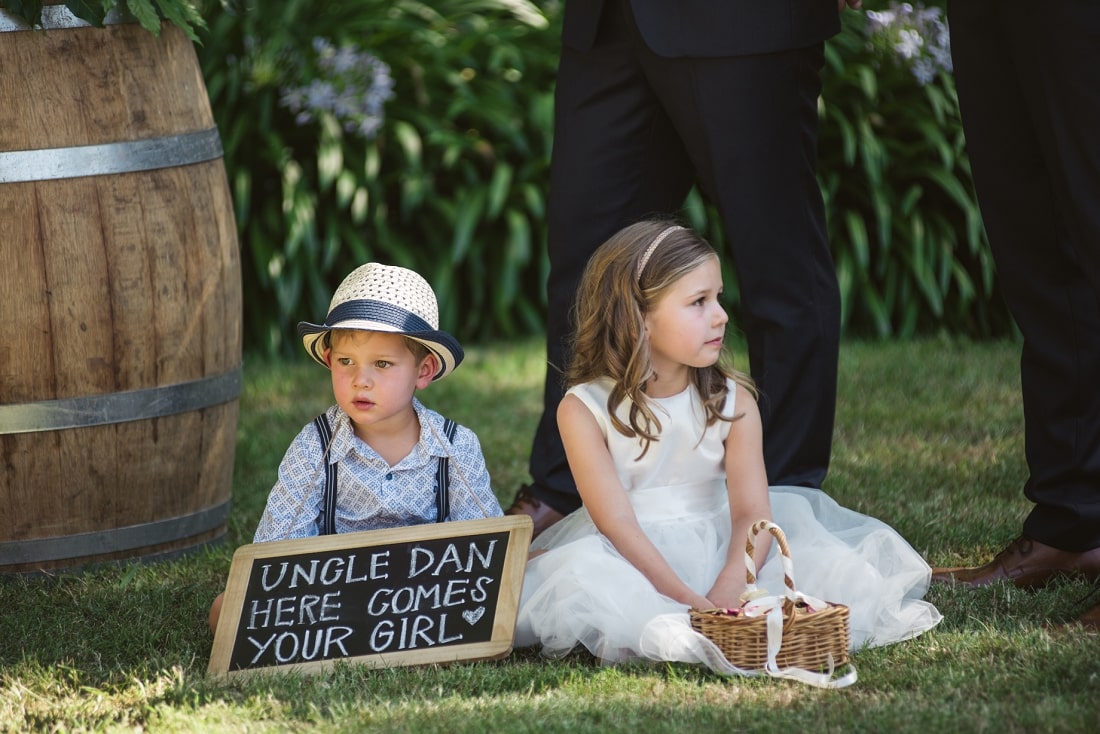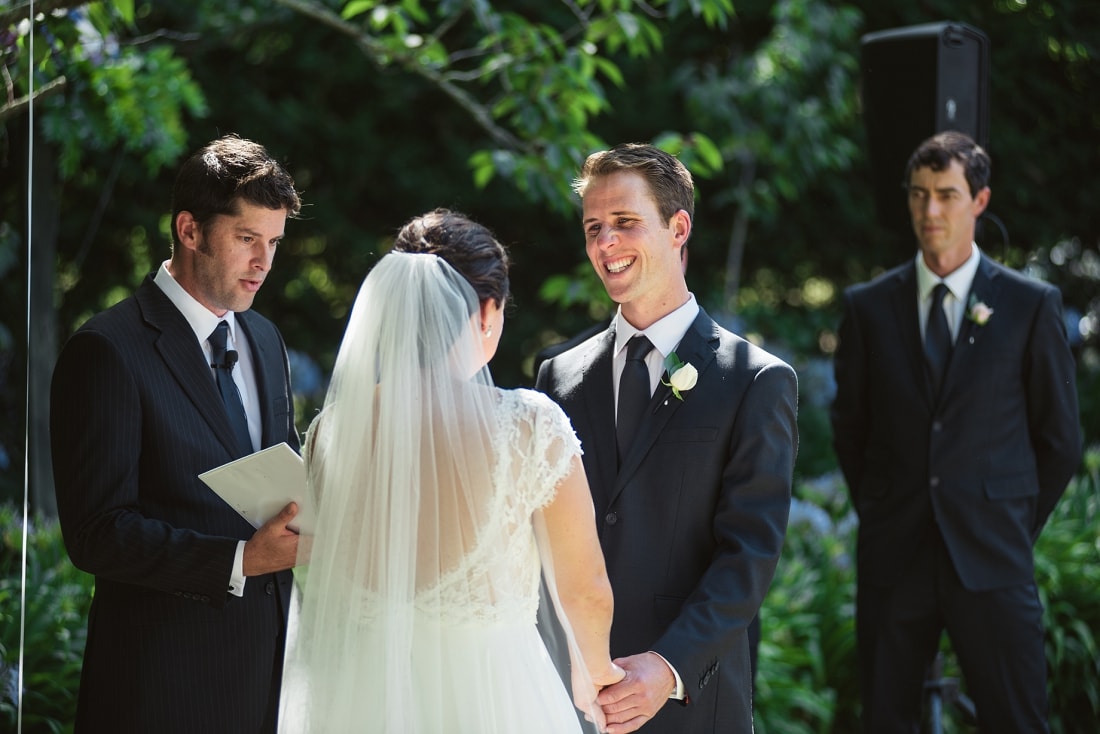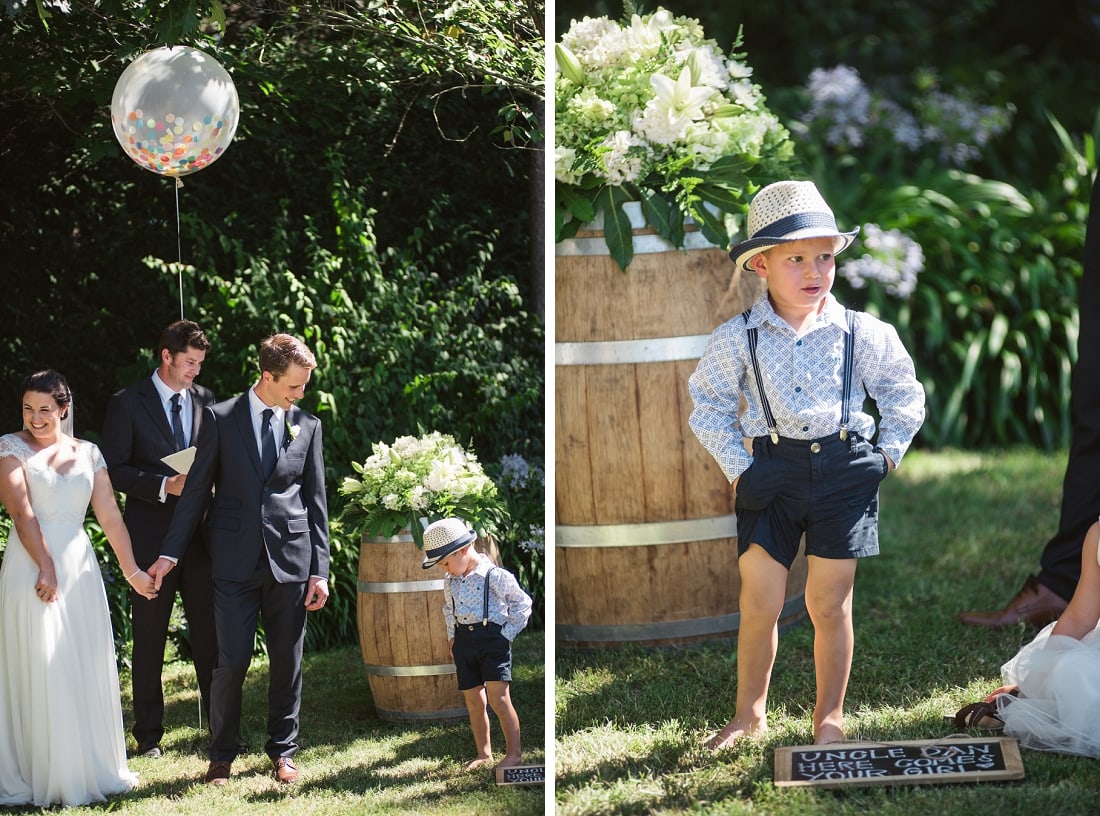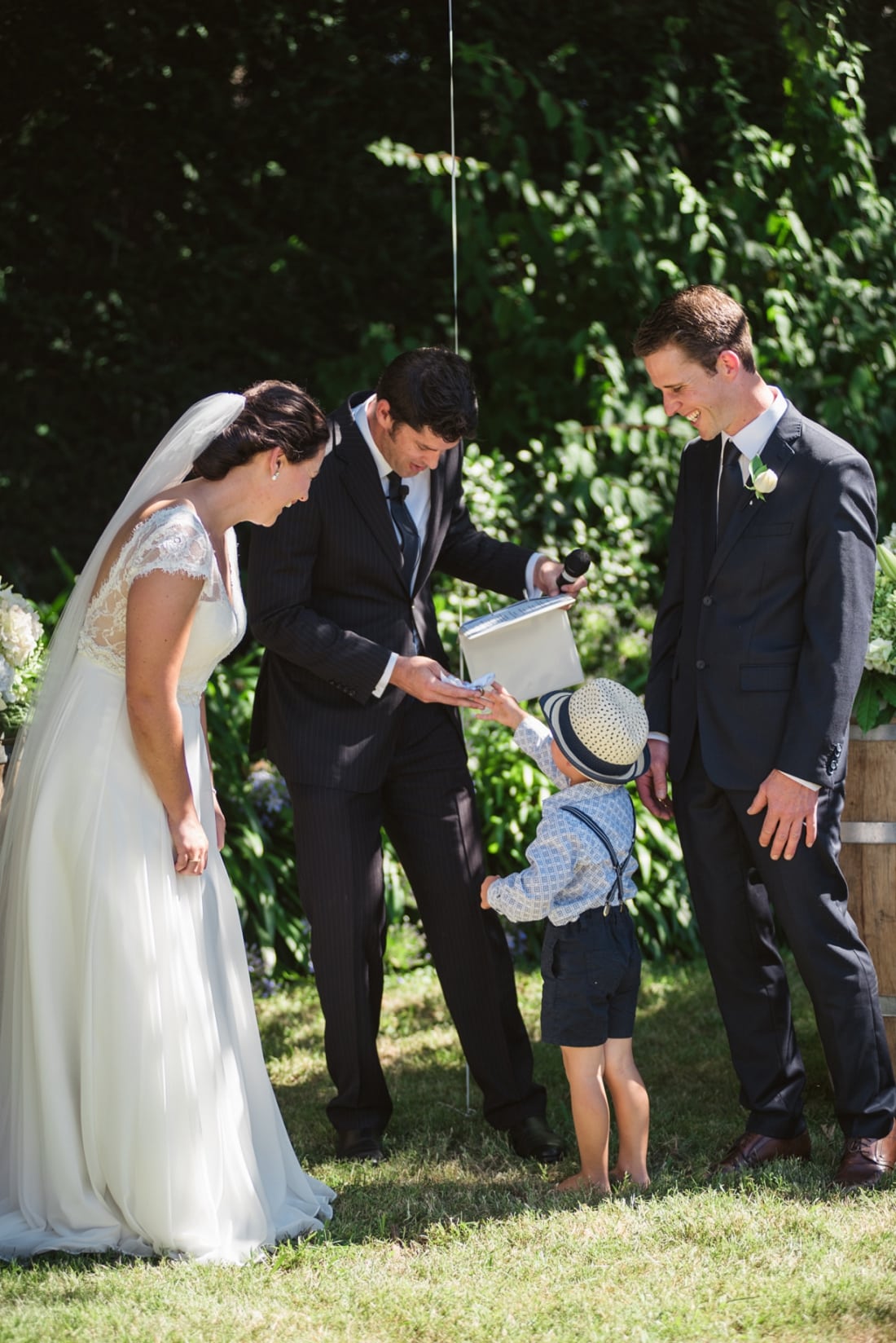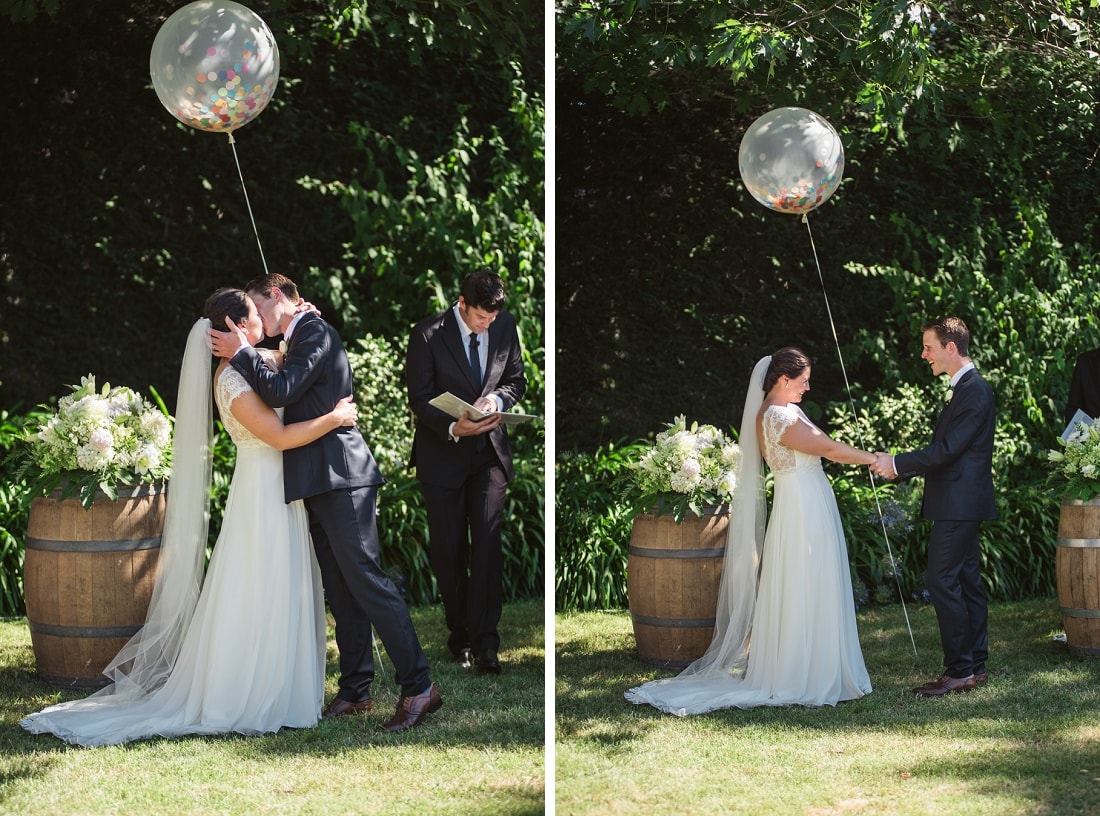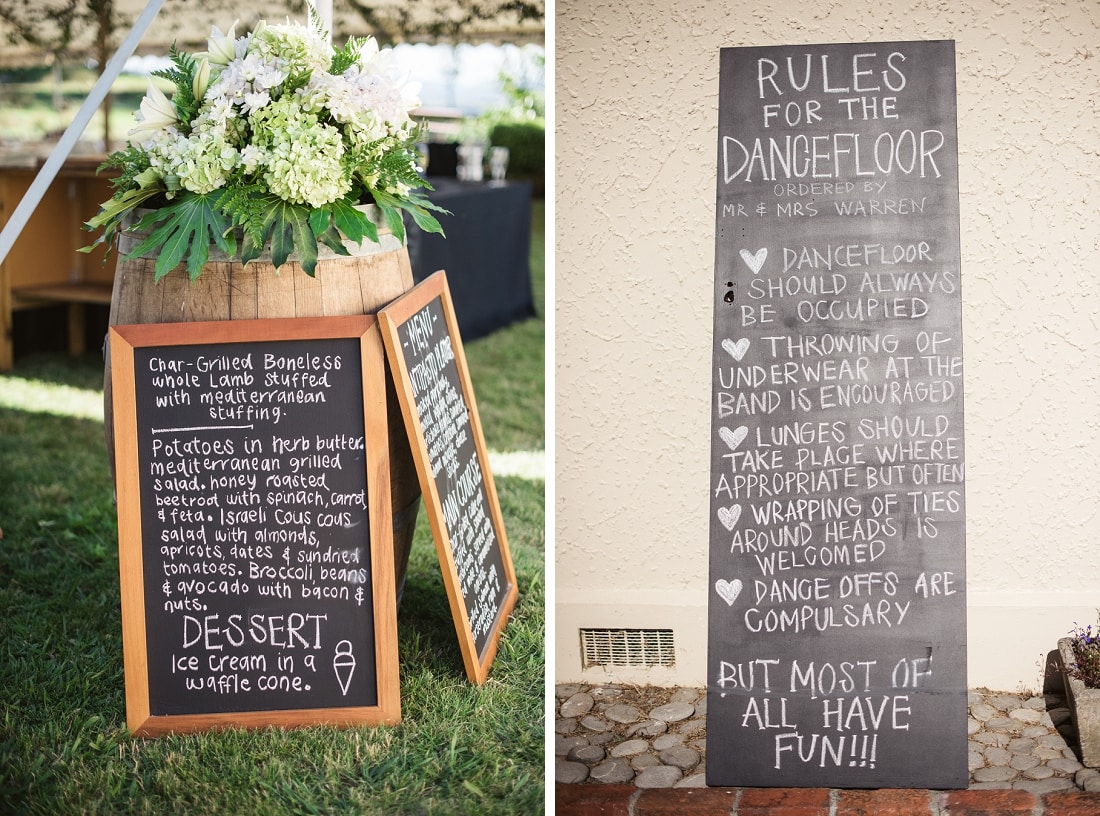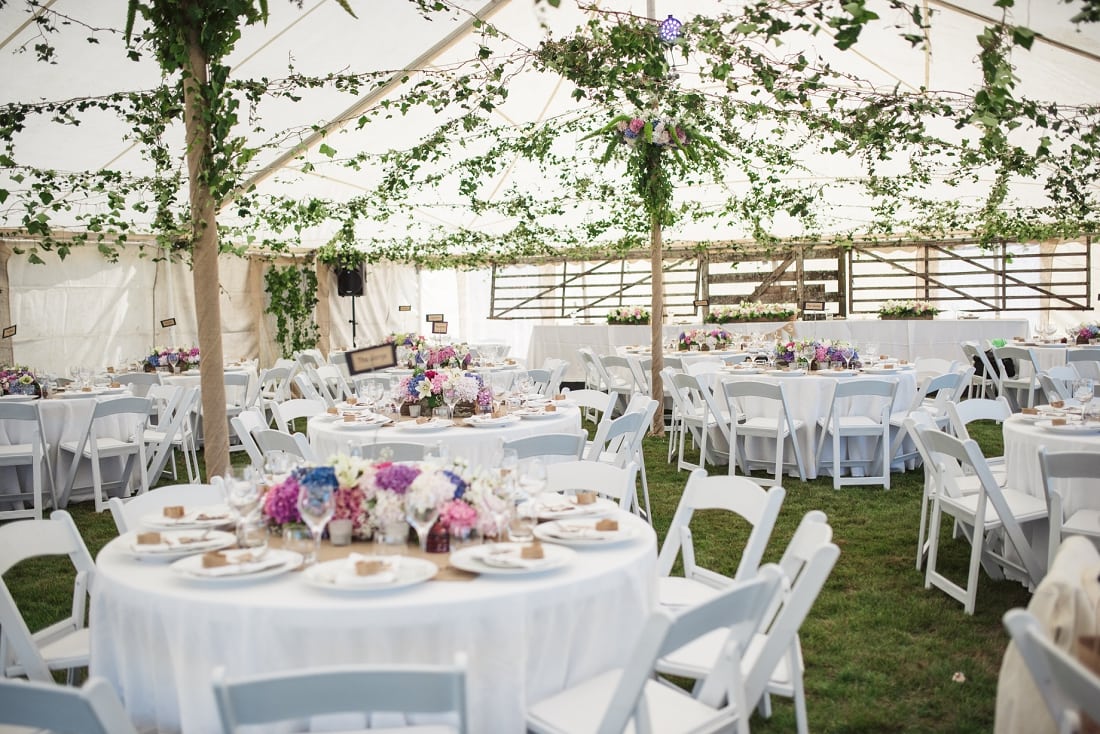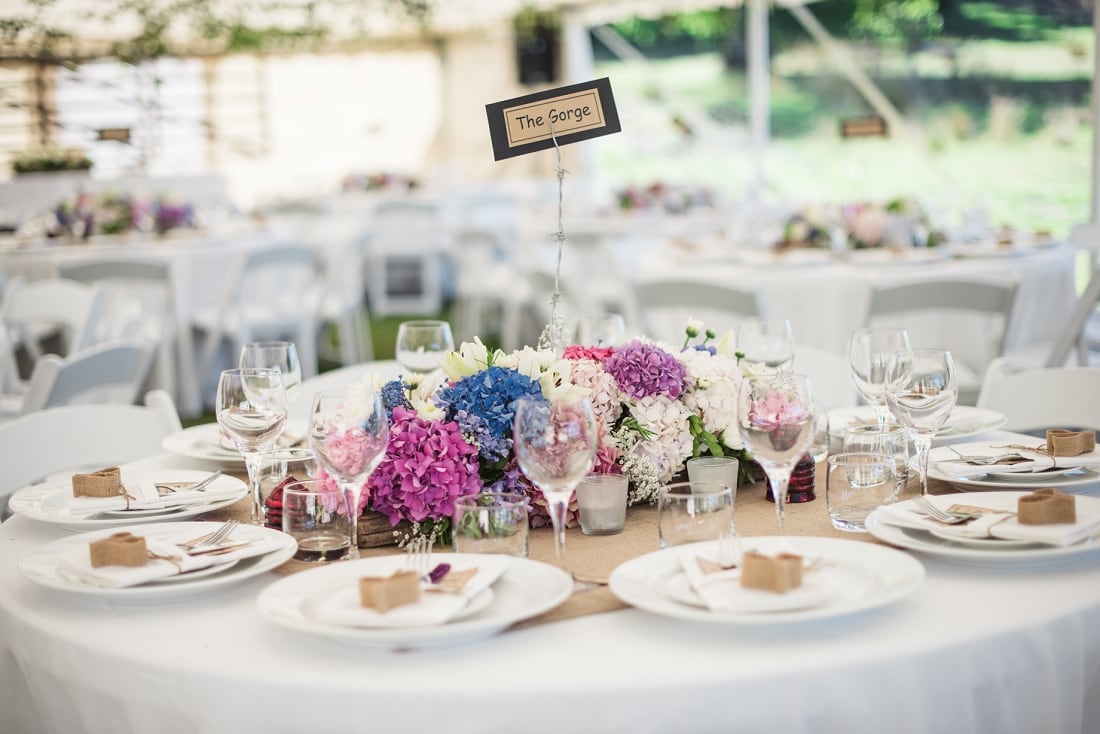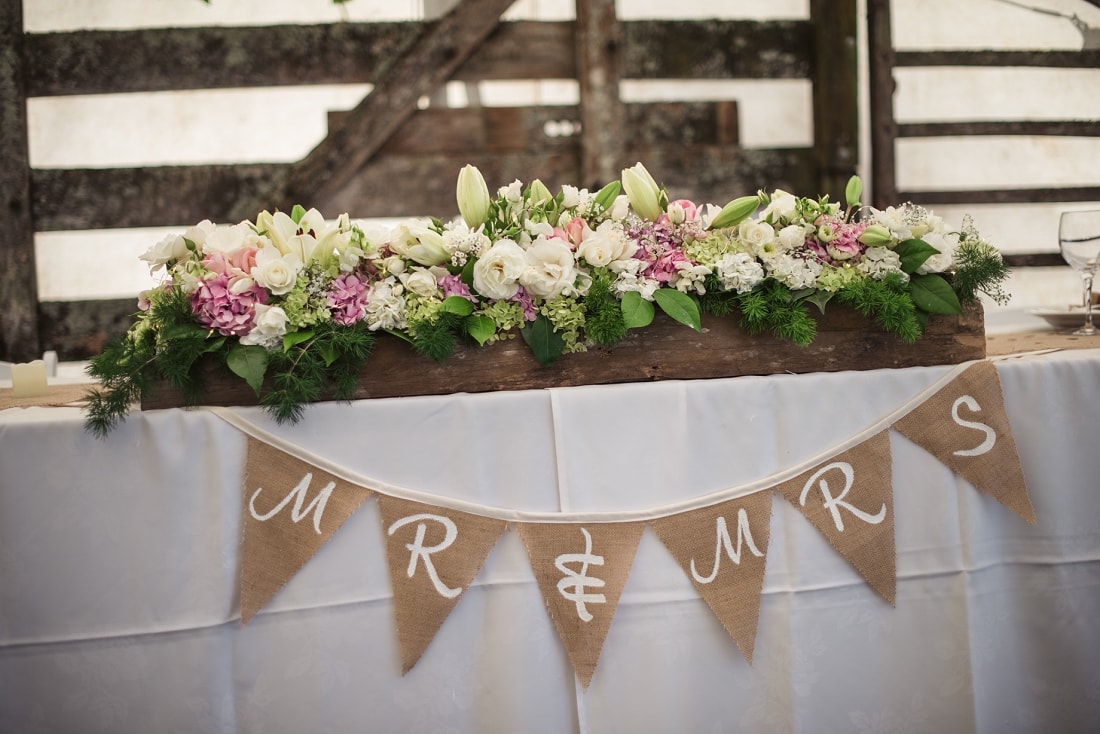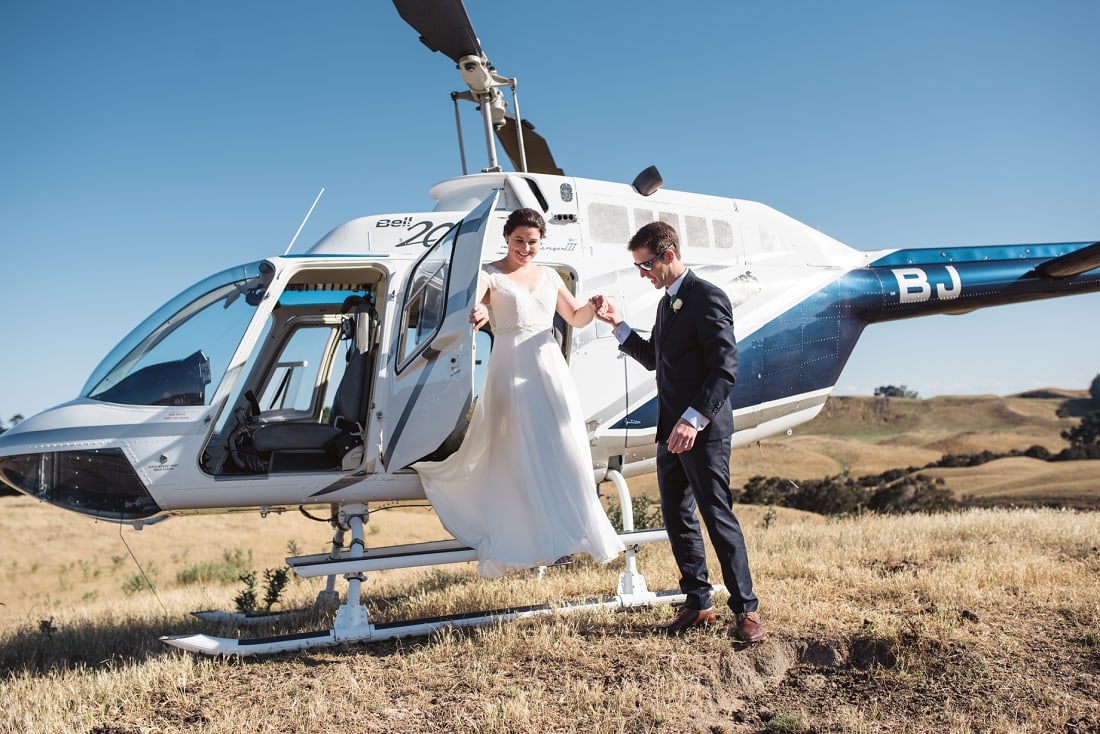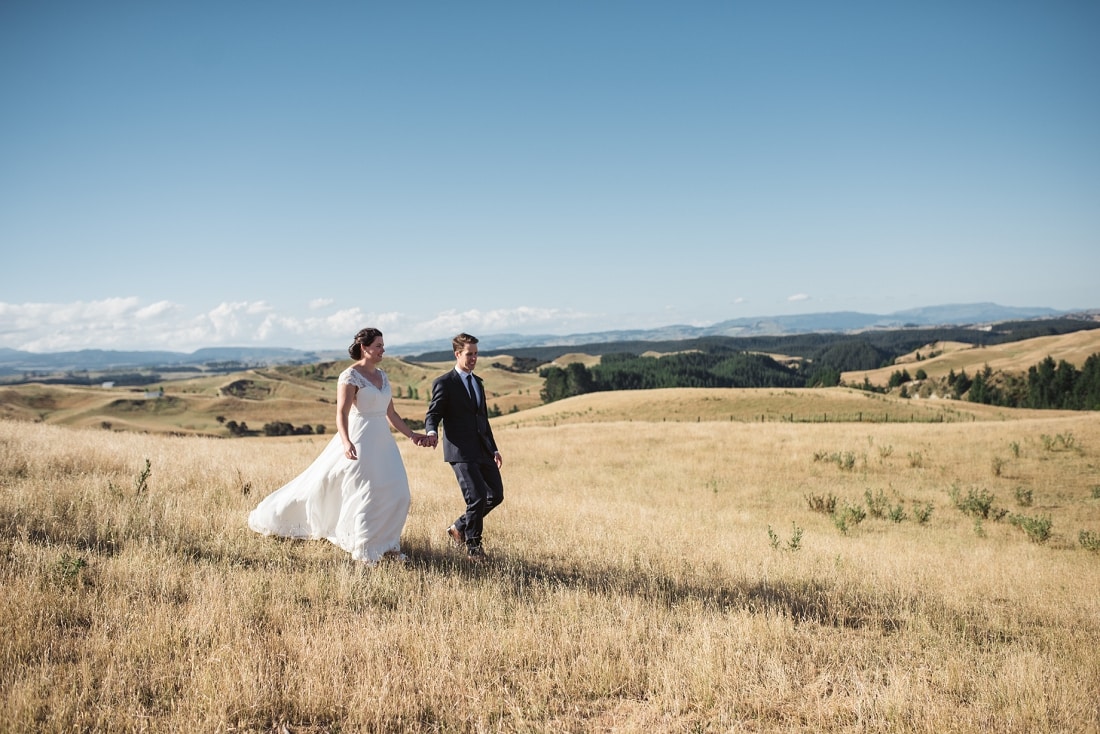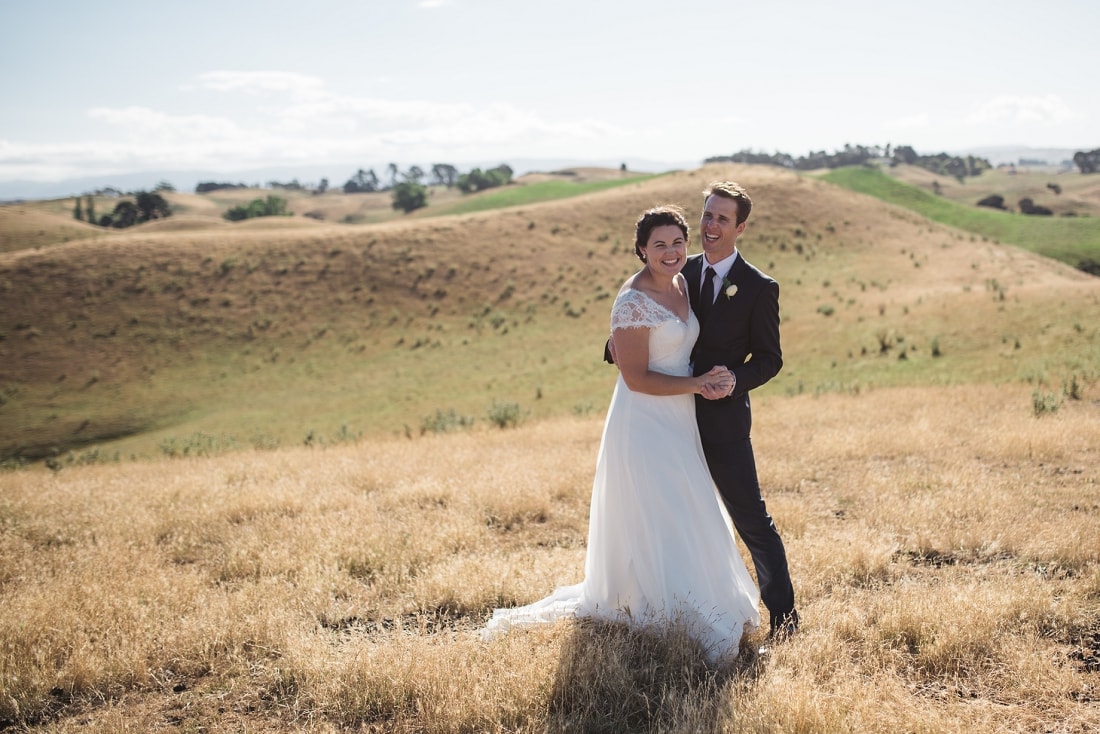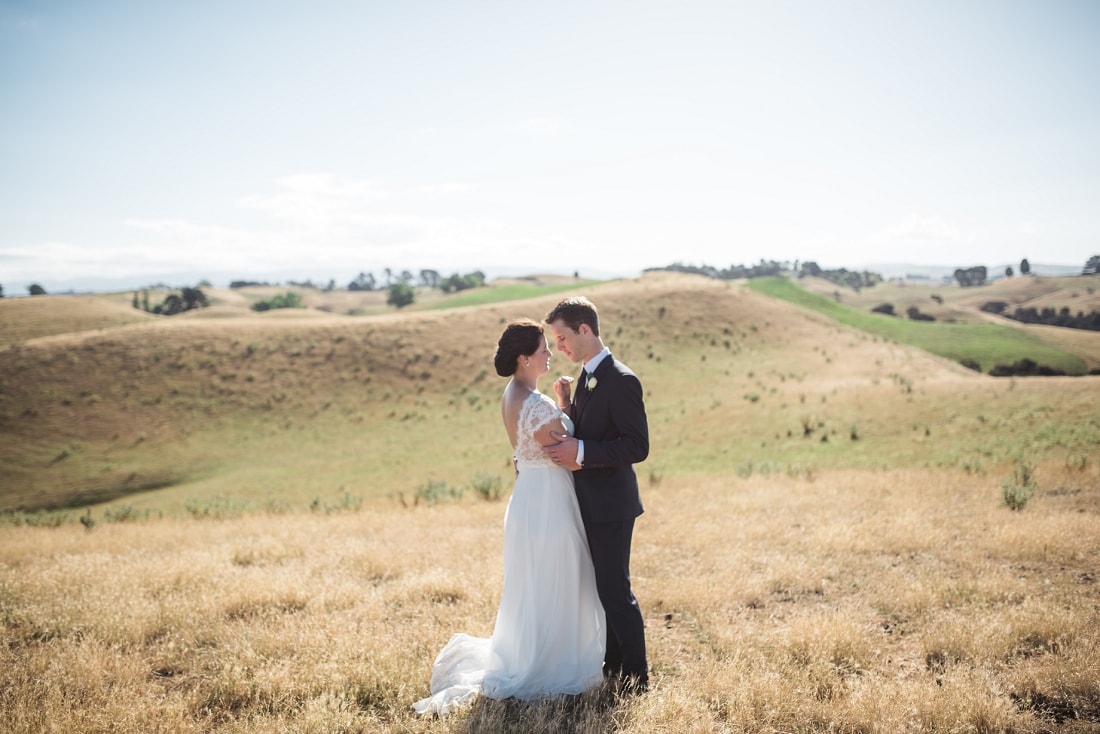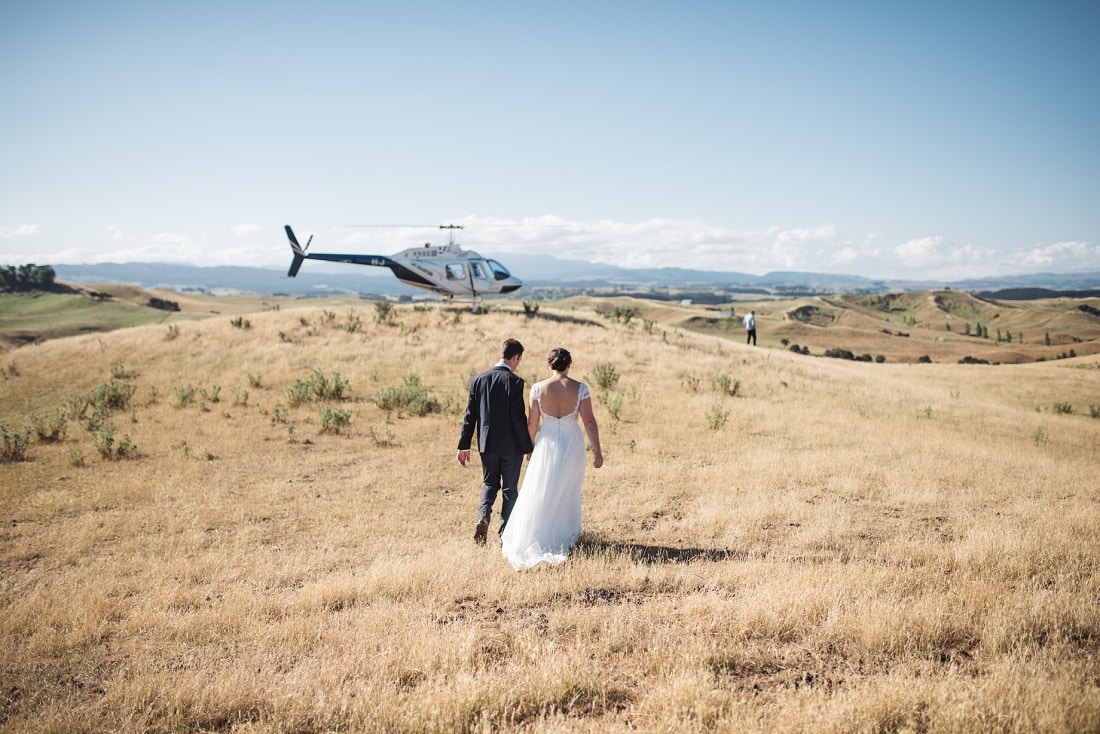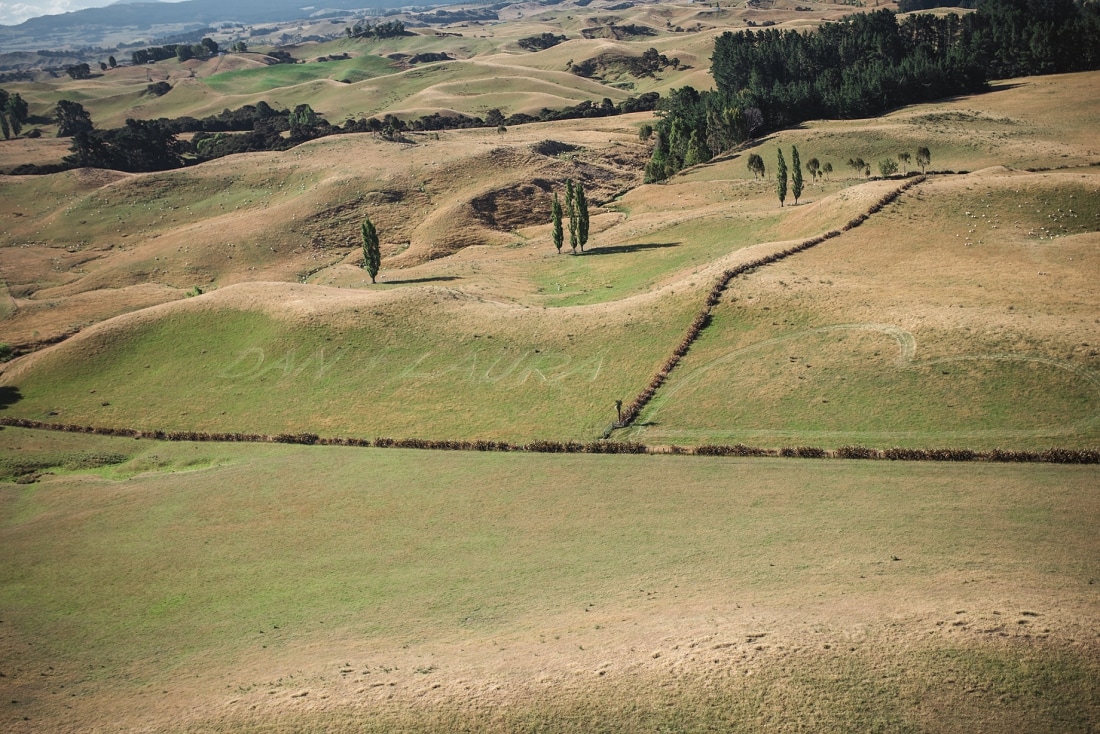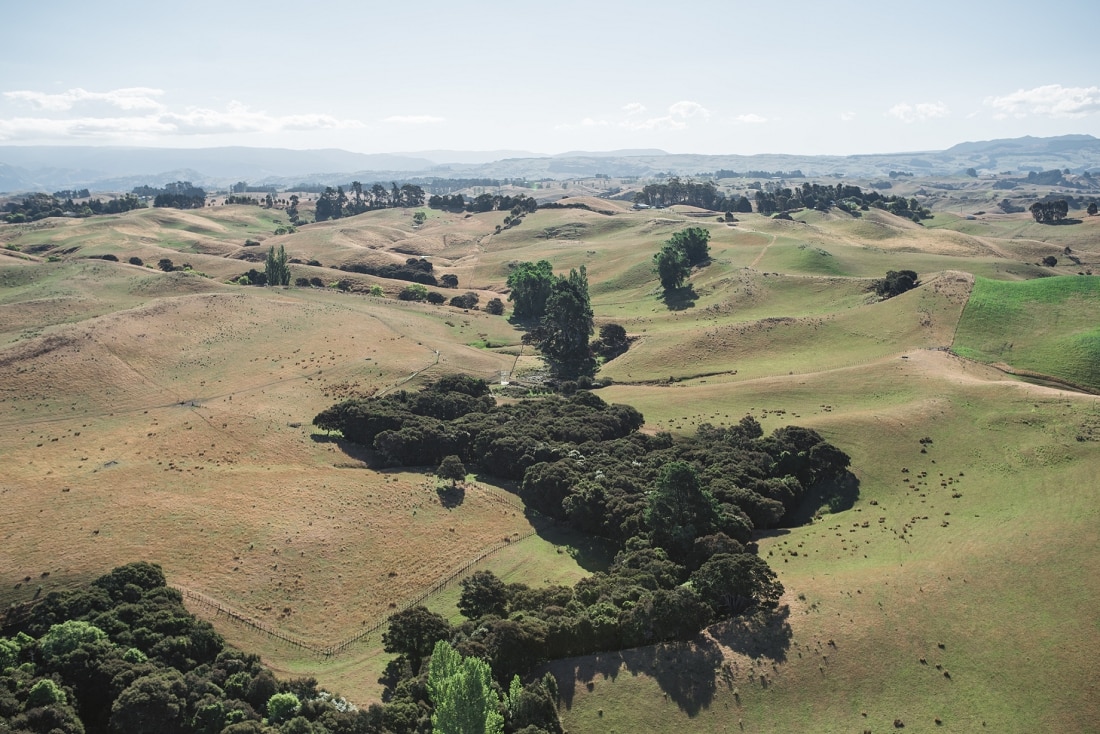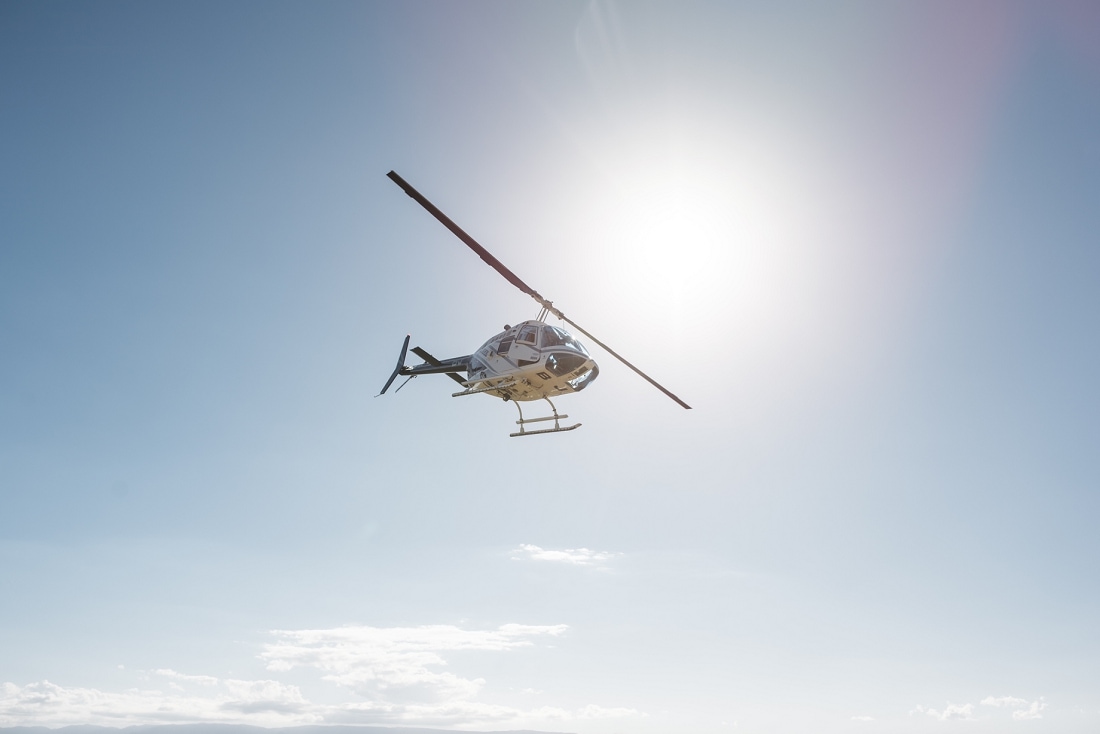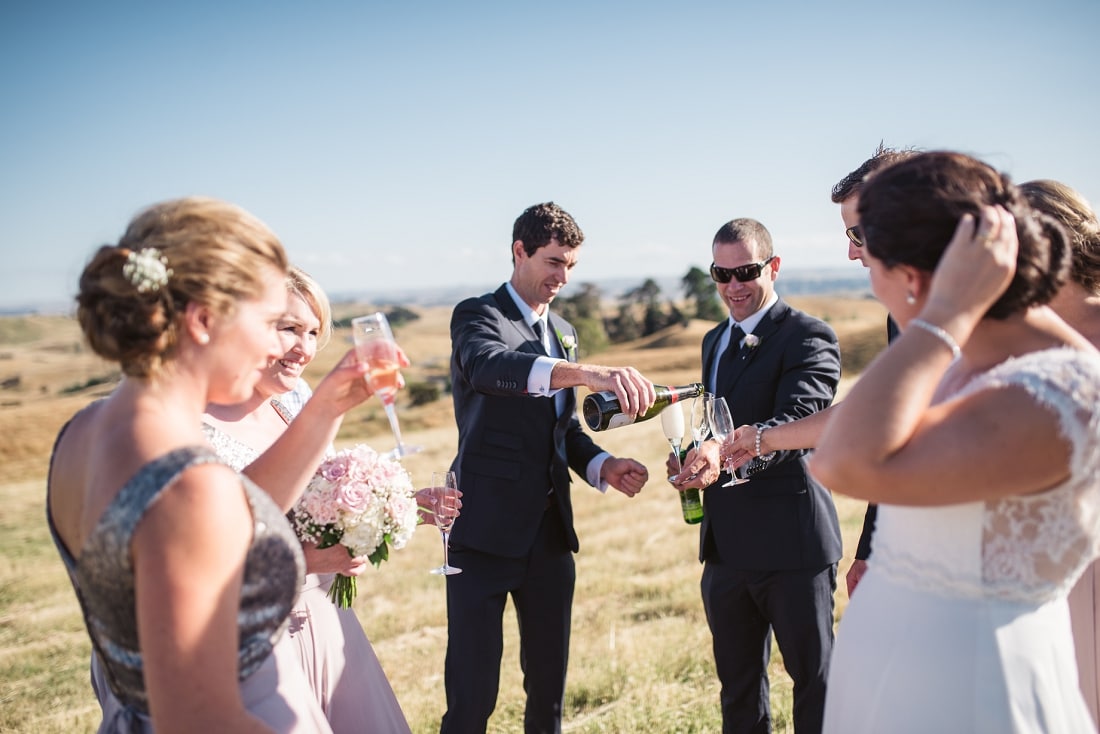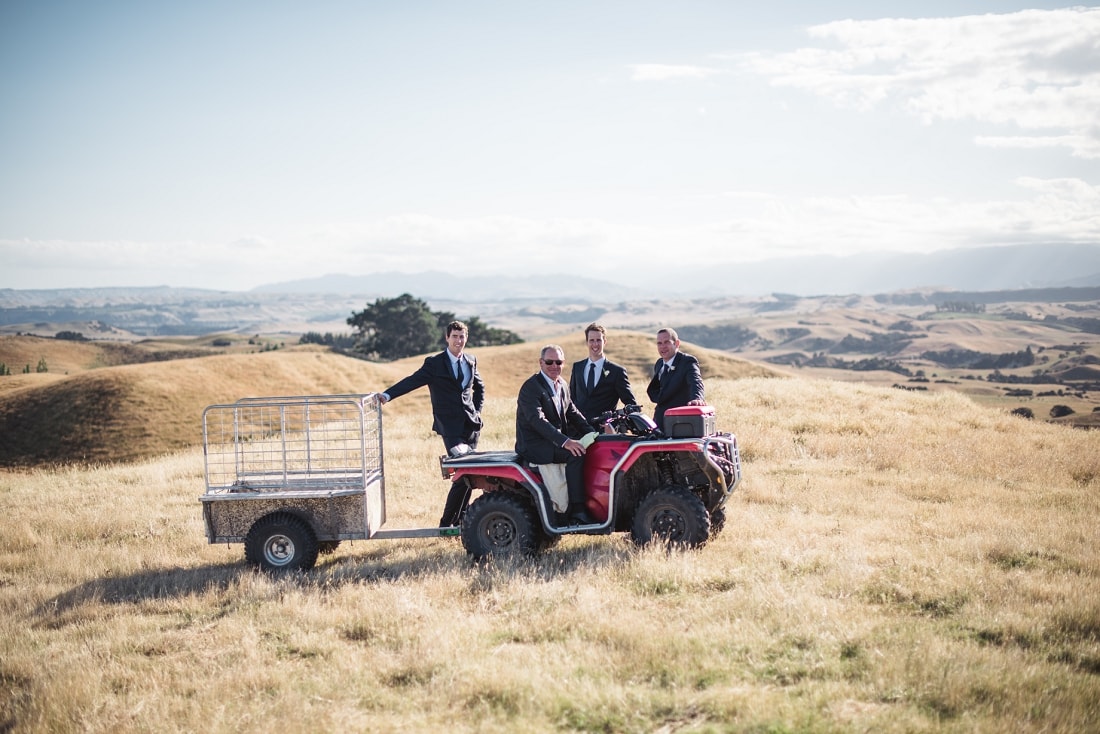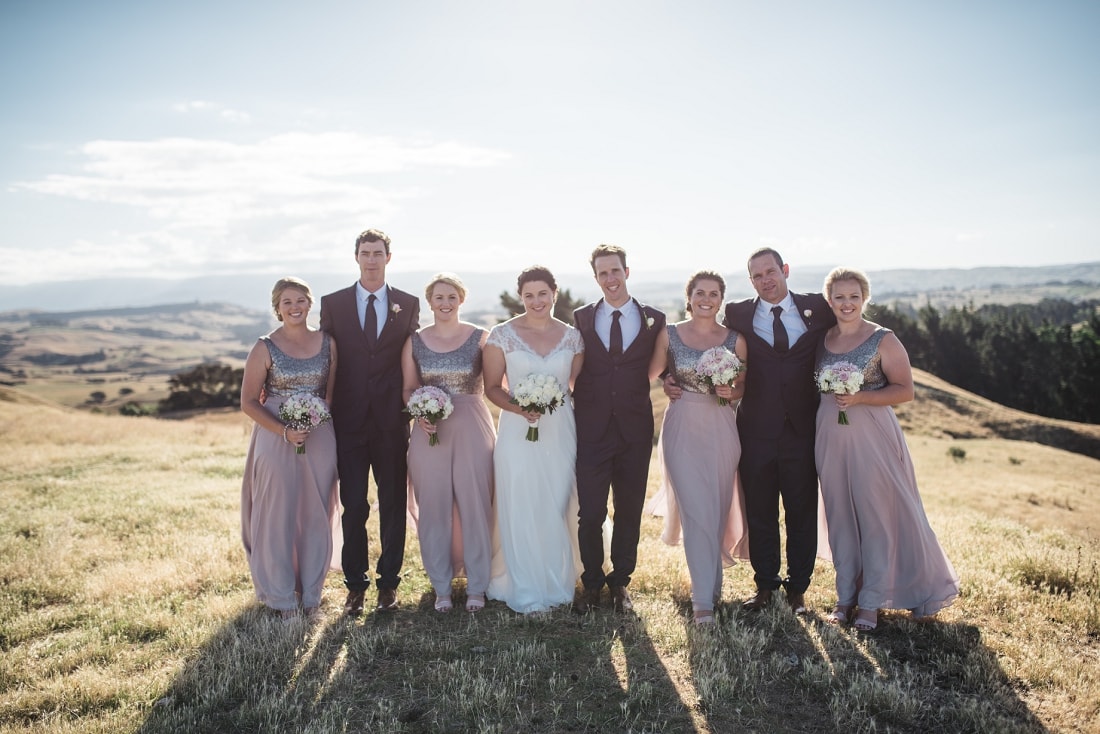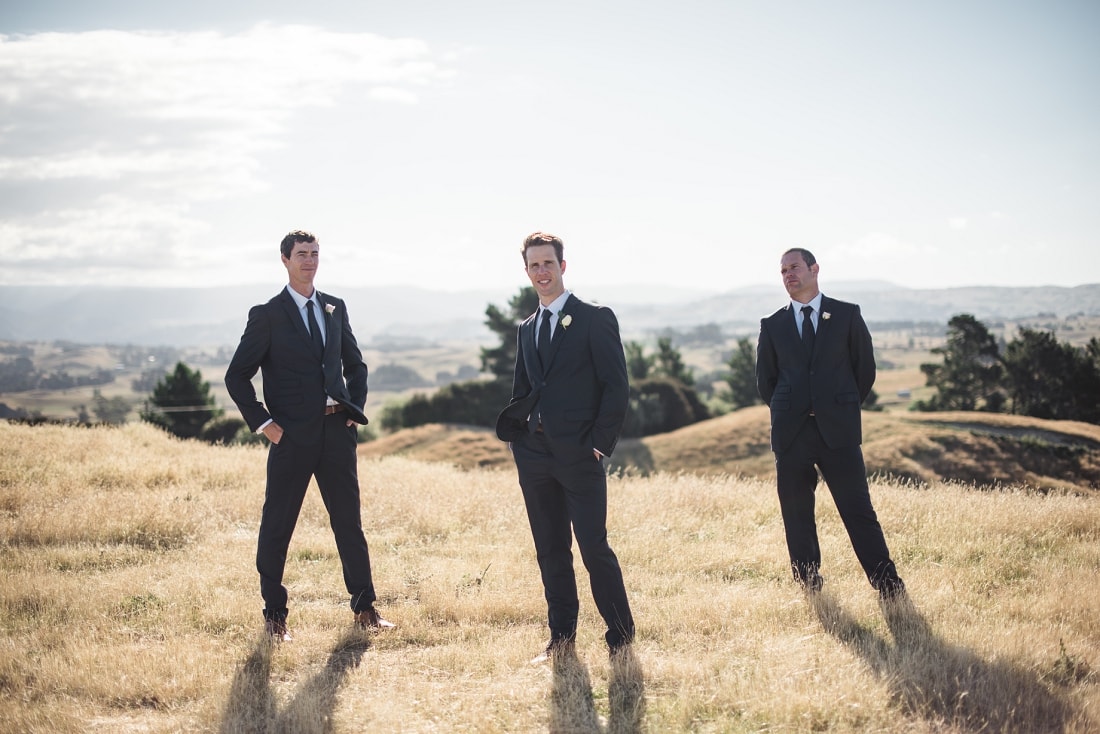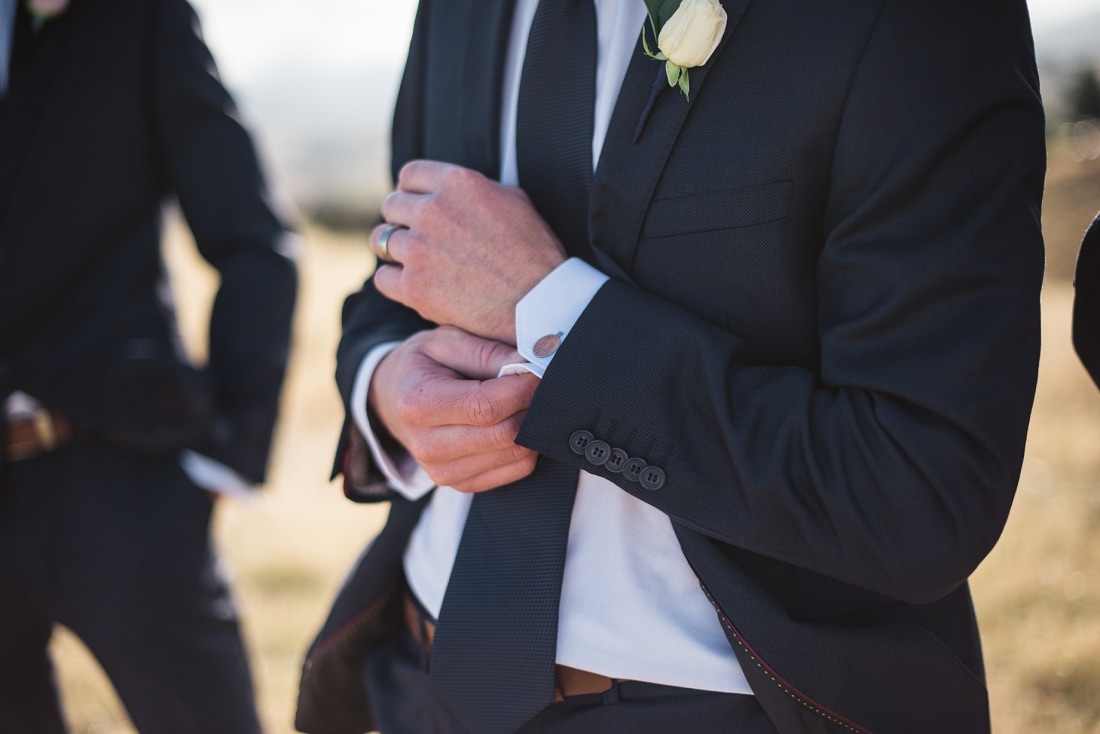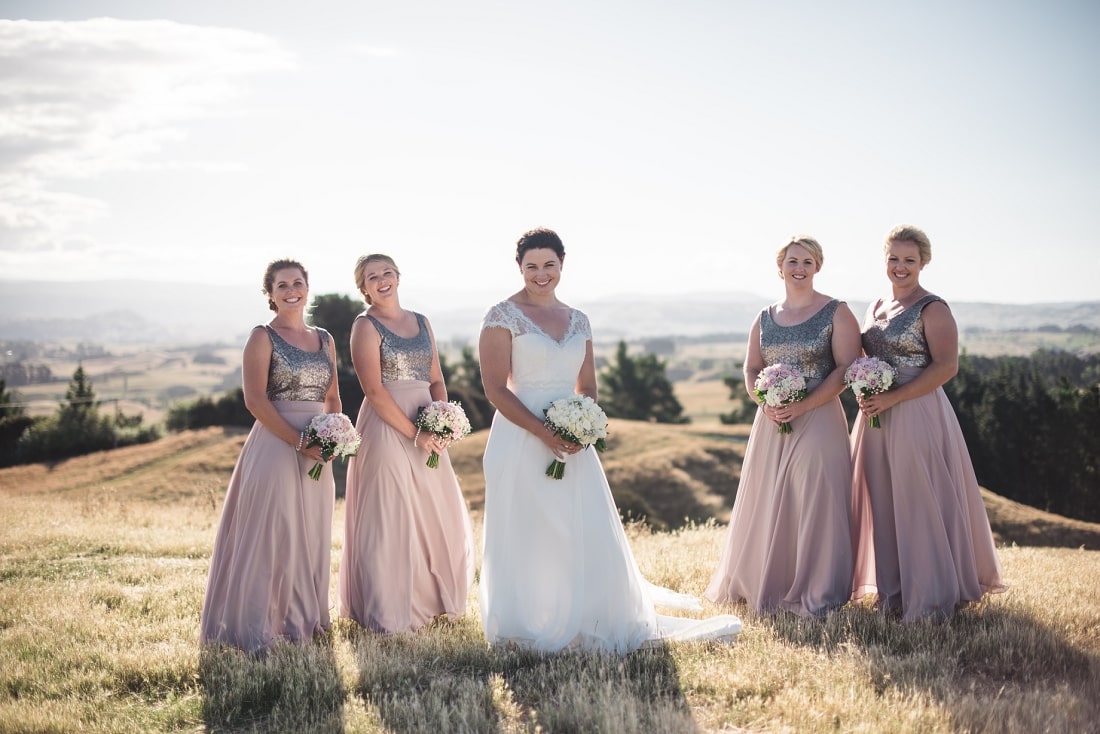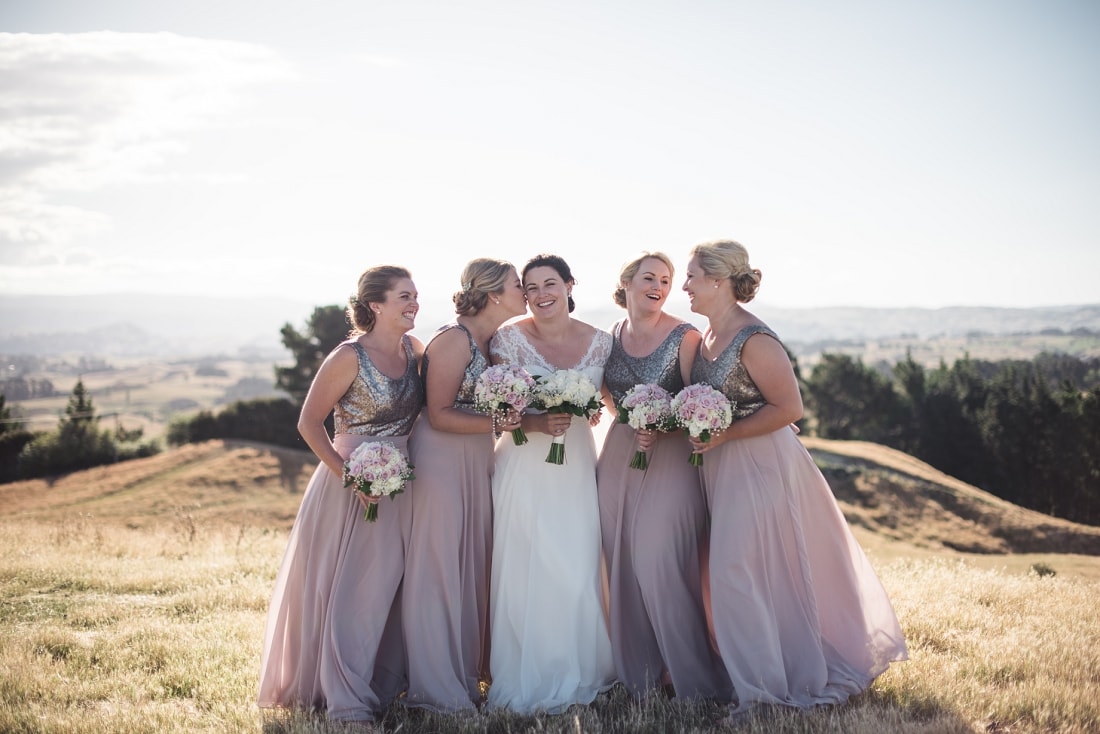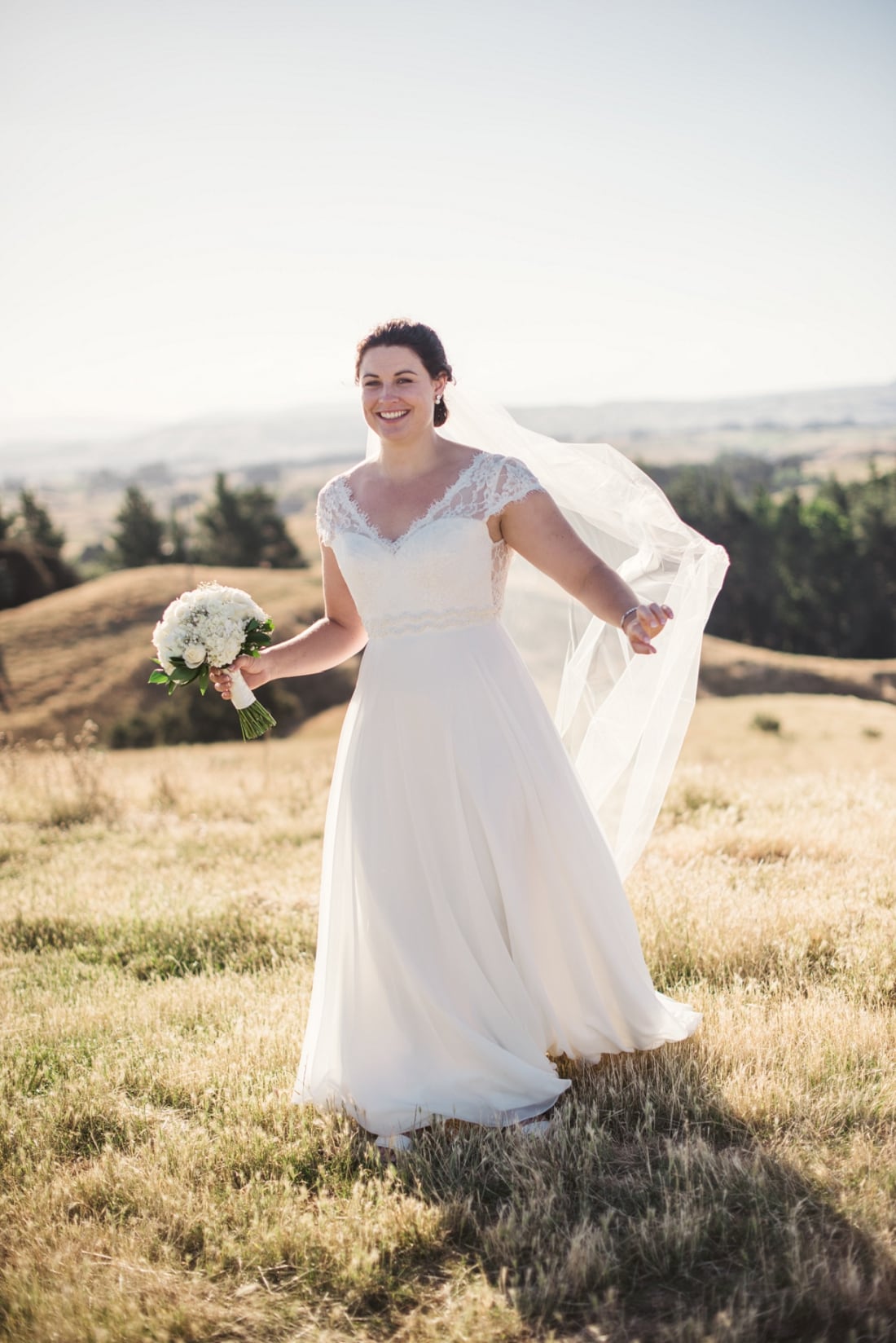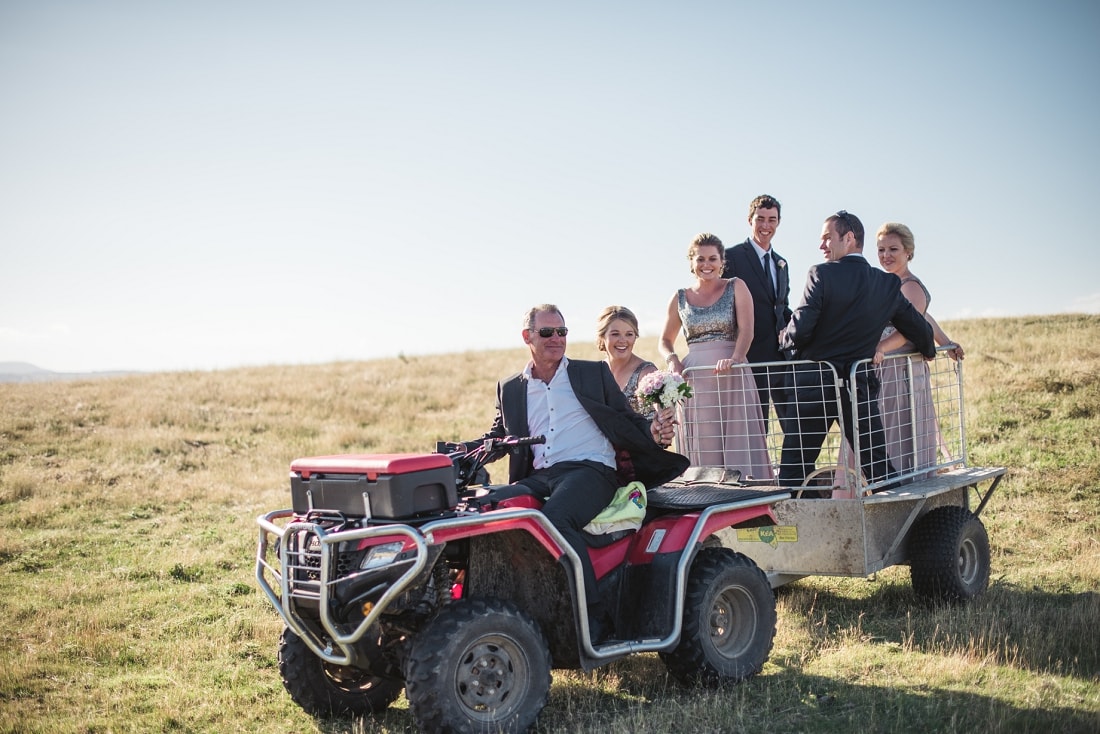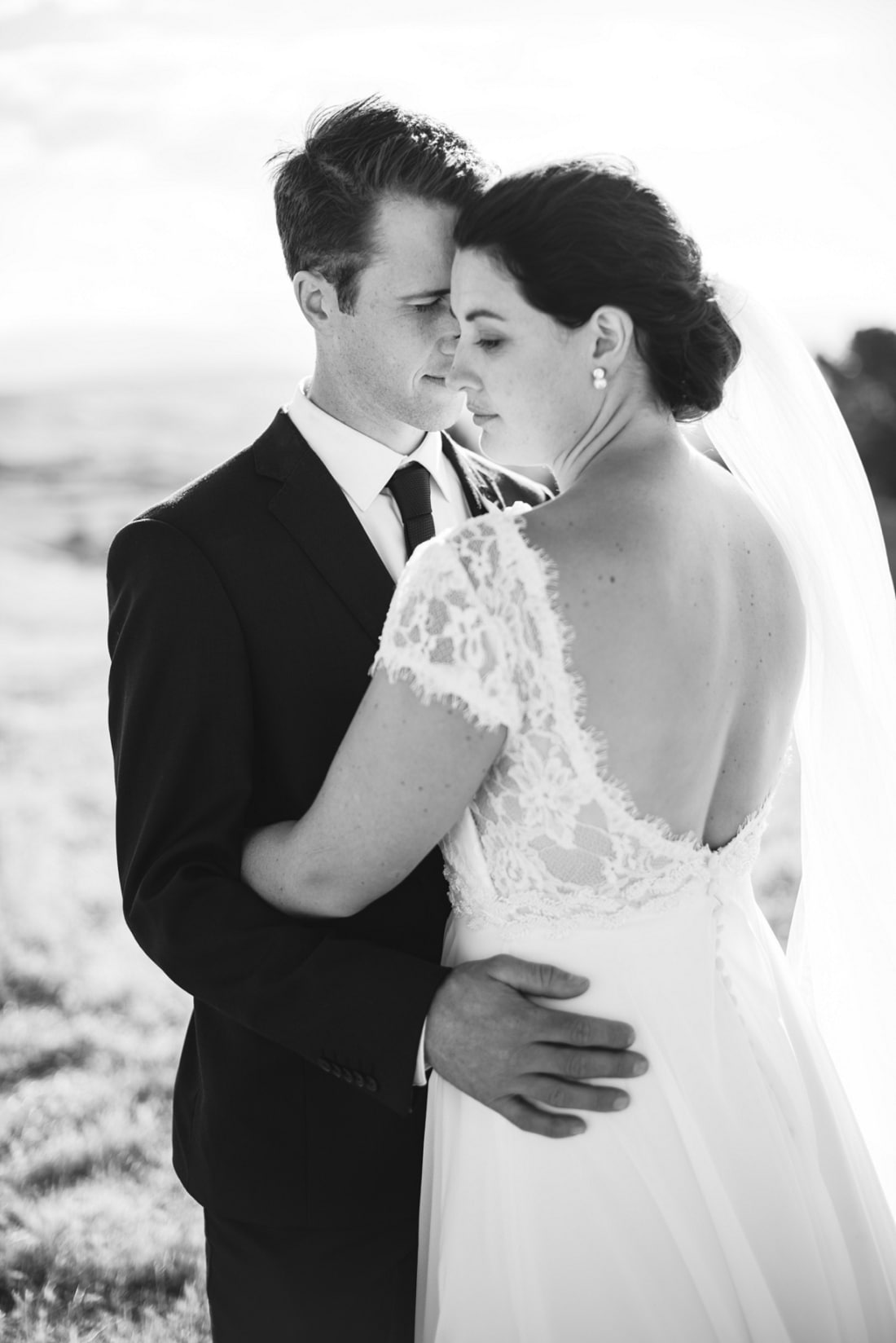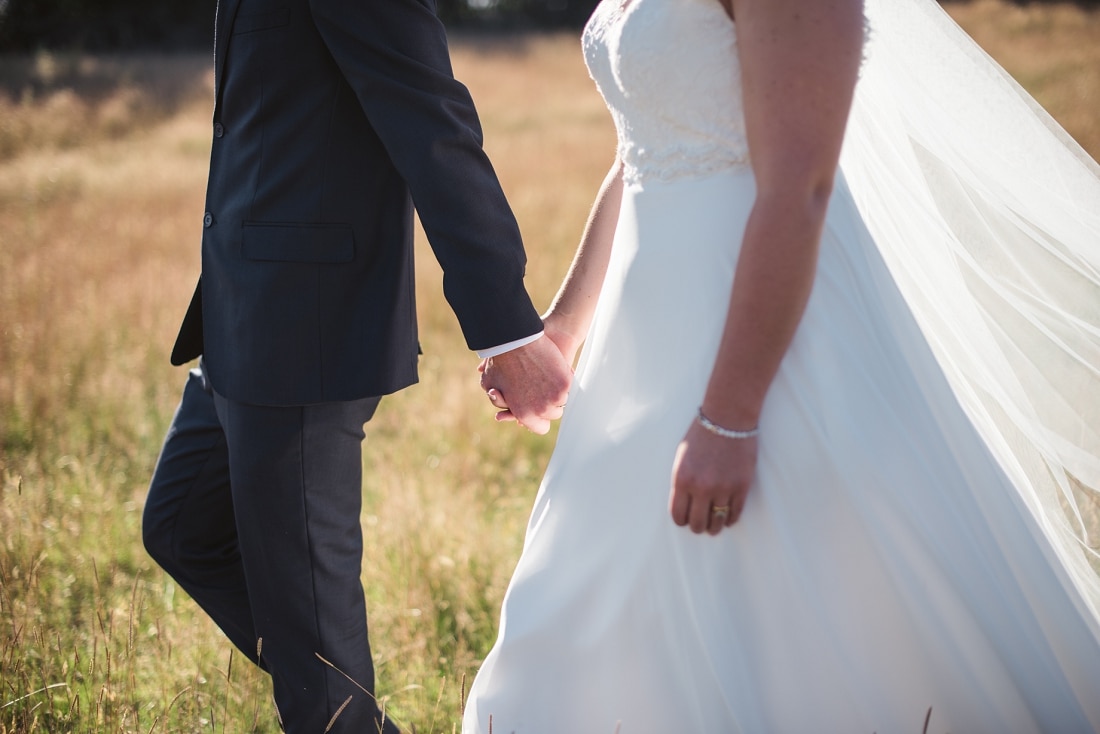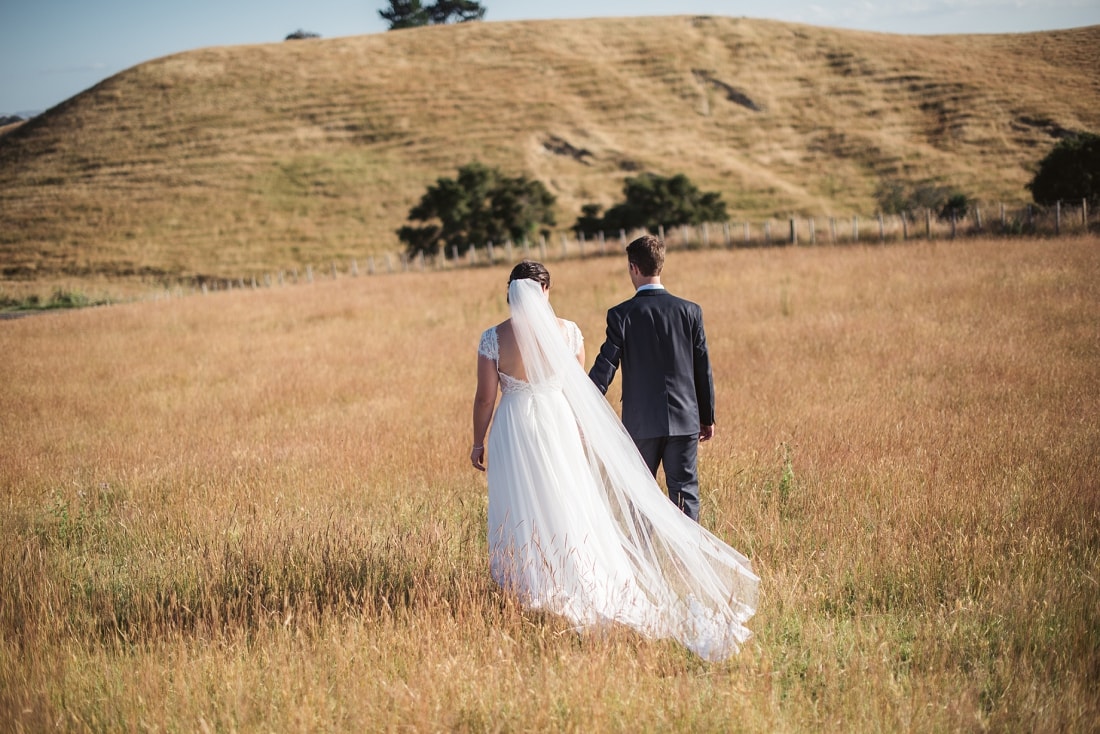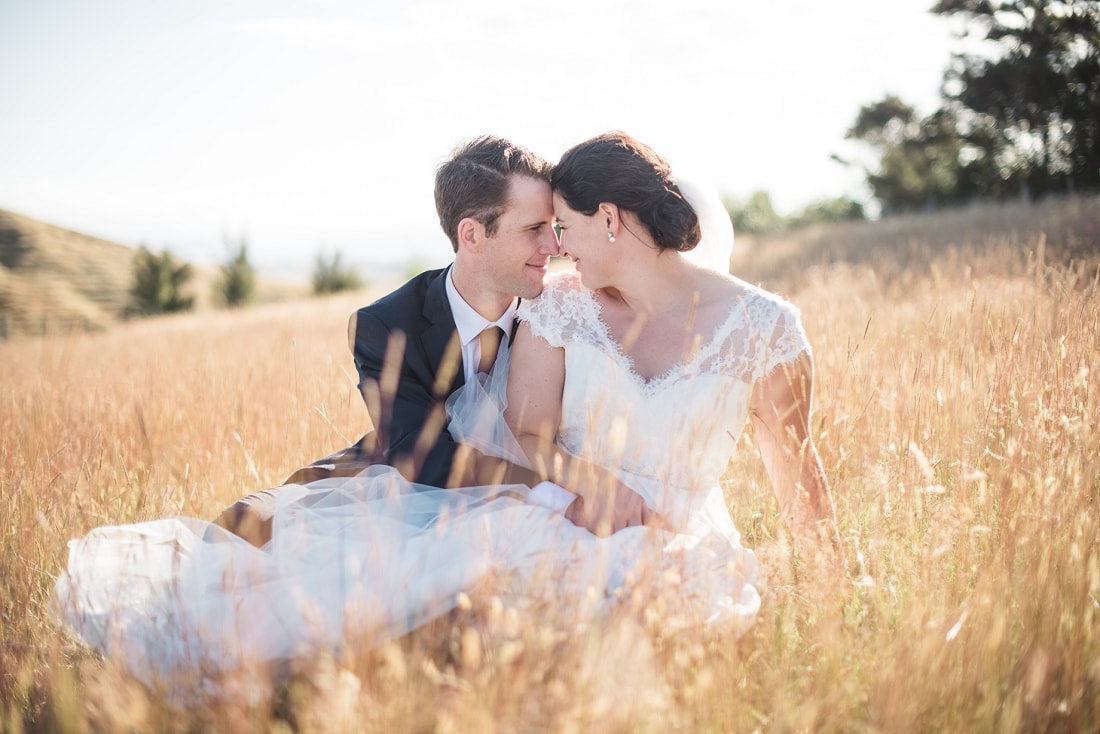 Photography : Meredith Lord, Venue : Bride's Family Farm, Make-Up : Cushla Bower, Hair : Visage,
Flowers : BeauKayes, Catering : BBQ Gourmet, Celebrant : Fraser Harrison,
Getting Ready Venue : Meadowood House, Cake : Stacey Johnson